After failing to add any backcourt help and losing the crafty Jonathon Simmons in free agency, the San Antonio Spurs are the biggest losers of the NBA offseason.
T
he NBA offseason has featured a bundle of headline moves. Ranging from big-name players departing via trade (
Jimmy Butler
,
Chris Paul
,
Paul George
) to marquee free agents heading elsewhere (
Gordon Hayward
,
Paul Millsap
), the offseason has provided an overwhelming amount of excitement and intrigue.
But while a number of contending teams have fortified their rosters, one well-respected and proven organization has put together a disappointing and rather bizarre offseason—the San Antonio Spurs—who are ultimately the biggest losers of the NBA offseason.
This summer, the Spurs did their work on the free agent market. Bringing back Patty Mills (four-year, $50 million deal), Manu Ginobili (two-year, $5 million deal) and Pau Gasol (three-year, $48 million deal), as well as adding Kings' forward Rudy Gay (two-year, $17 million deal), the Spurs were active on the free agent market. But the problem is that neither one of the Spurs' signings provides them with anything that would insert fear into the Western Conference.
Mills, a three and d point guard, provides the Spurs with a valuable weapon off the bench, but the 29-year-old has little to no room to grow. He's going to come in and make an impact on both ends of the floor, just not to an extent that'll be game-altering.
The 40-year-old Ginobili can still put the ball in the cup and plays with an aggressive mindset, but he cannot carry the load offensively at this stage of his career.
Gasol, while a well-rounded big, is on the back nine of his career and when paired with LaMarcus Aldridge, forms a very good, but slow duo—which will prevent the Spurs from being a true run-and-gun team.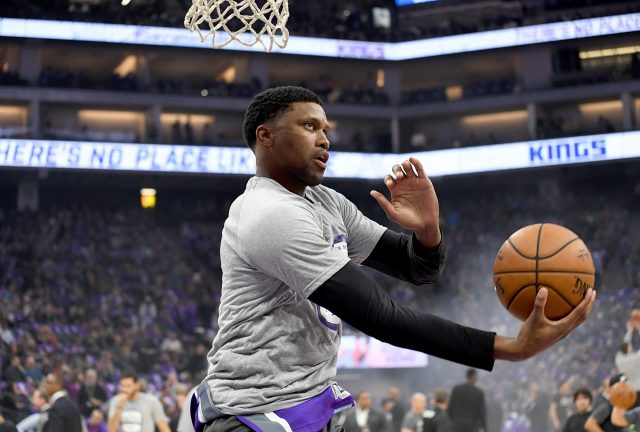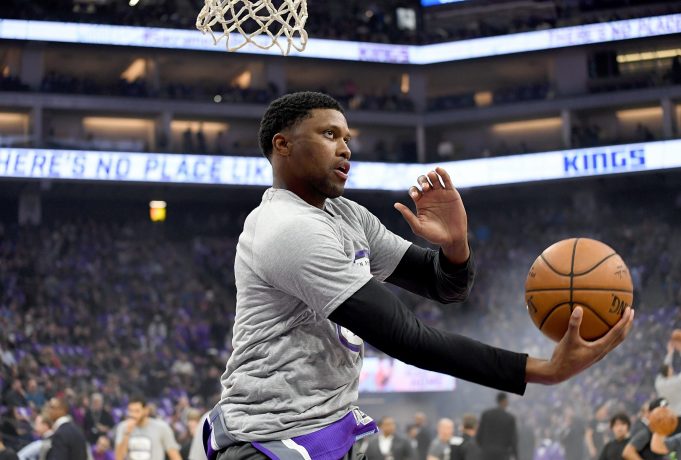 Then there's Gay. While the veteran forward is adept at scoring in a number of ways, his addition was an unnecessary one for San Antonio. With Kawhi Leonard, Gasol, Aldridge and David Lee already present (last season, that is) adding another frontline price was not a necessity going into the offseason.
The other facet of Gay's game to take into account is his defense. While not a turnstile, Gay has never been an established force on the defensive end—which brings about the question of why the Spurs dished out a two-year deal to him?
If the Spurs were in search of a frontline scoring presence, then signing Gay would make a lot of sense. But this's a Spurs team that was ranked second in the NBA in points surrendered per game (98.1)—making Gay's addition puzzling. So then the question present is whether Gay was a consolation prize?
But if you look at the coin the Spurs are paying Gay this season ($8.5 million), couldn't they have just used that money to retain Jonathon Simmons?
Inking a three-year deal with the Orlando Magic, the Spurs lost Simmons after he spent the first two years of his career in San Antonio.
Simmons, the crafty and versatile swingman, was a spark plug off the bench for Popovich and the Spurs. But he was, more importantly, a player who provided a defensive impact, as well as an attack mindset on the offensive end — something which the Spurs now possess very little of out on the perimeter.
While Danny Green is a good perimeter defender and Tony Parker can still provide some offense, the backcourt duo is an overall slow combo — one that'll doom them come playoff time.
Look around the Western Conference. The majority of playoff teams have an intriguing or star-studded backcourt. Golden State has Stephen Curry and Klay Thompson. Houston has Paul and James Harden. Oklahoma City has Russell Westbrook and Andre Roberson. Portland has Damian Lillard and C.J. McCollum. Memphis has Mike Conley and Tyreke Evans. Minnesota has Jeff Teague and Butler. The Spurs have Parker and Green. See the problem?
Parker is coming off a nasty postseason knee injury and his stellar quickness is gone. He can still give the Spurs 10 points per game if he can get himself healthy, but the elite Parker of even three years ago is no more.
On the other hand, Green can hit the three and he can guard the perimeter. But he's not a go-to scoring option and when you pair that with Parker's troubling health, the Spurs backcourt is a major question mark and worrying facet with training camp on the horizon. So with their backcourt issues in mind, why didn't R.C. Buford and the Spurs look to free agency to upgrade their backcourt?
One player who's practically perfect for the Spurs is George Hill. Hill, the former Spur, has come into his own as a well-rounded offensive player and is one of the better defenders at the point guard position. What about Derrick Rose?
While it would've been a major adjustment for a team who tends to favor half court sets, Rose ended up signing just a veteran's minimum deal even after averaging 18 points a night. Couldn't the Spurs offer Rose the minimum—or even a one-year, $3 million deal?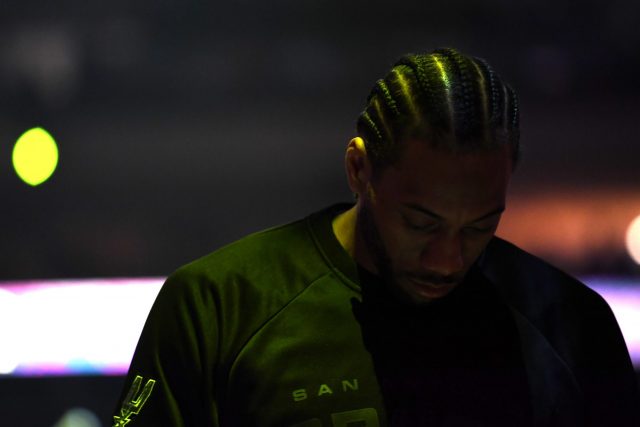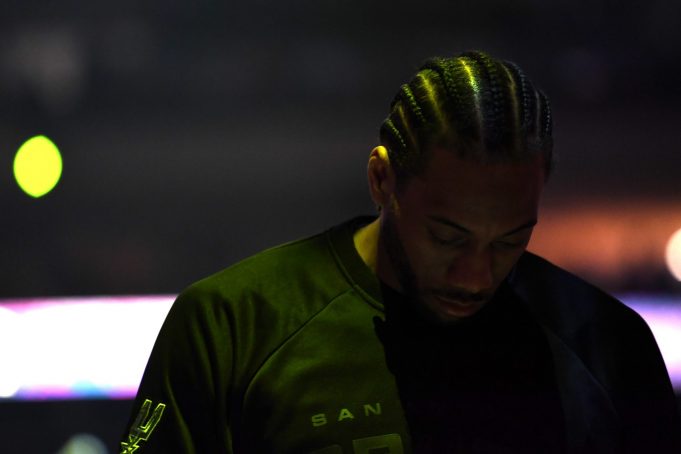 The Western Conference is going to be historically competitive and entertaining next season and the Spurs will be right in the middle of it. They possess one of the three best players in the game (Leonard) and a very talented big man duo (Aldridge, Gasol). But once the postseason hits, that trio, coupled with their slow backcourt, will be in a heap of trouble.
Last season, we saw how they heavily relied on Leonard to carry them and the discouraging production they received from their backcourt.
And it's bizarre to think that the Spurs opted to add a frontline scorer, instead of backcourt relief. While their front line is rather big and slow itself, Popovich could very easily swap Gasol and Aldridge in and out of rotations in the postseason — for the sake of not being too slow and/or big at times.
The Spurs now face a dilemma where their backcourt is one of, if not the worst, among contenders in the West. After failing to add a point guard and letting Simmons walk—while simultaneously watching the rest of the Conference improve—the Spurs are likely no longer the biggest threat to the Warriors in the West, which many believed they were last year.
Houston, Oklahoma City and maybe even Minnesota (depending on how they gel) could be neck-and-neck with San Antonio this year—which will only make their aspirations of getting out of the West that much more difficult.
When you take into consideration what they did and didn't do, the Spurs are ultimately the losers of the NBA offseason.