When the US Open is going strong in New York City, American Express makes sure the fan experience is top notch.
W
hen a tennis fan steps onto the grounds at the Billie Jean King National Tennis Center for a session at the US Open, there's a lot to soak in and experience.
There's an enormous buzz in the air simply because the US Open is one of the premier sporting events in the United States and the facilities at Flushing Meadow continues to get better every year. There are amazing amenities, food and drink options, a wide variety of souvenirs to purchase, and oh yeah there's actually sitting in your seats and watching many of the best tennis players in the world competing for the US Open championship.
And also returning at this year's tournament is the US Open American Express Fan Experience along with new and innovative ways to enhance the experience for AMEX Card Members including a partnership with two-time US Open Champion Venus Williams.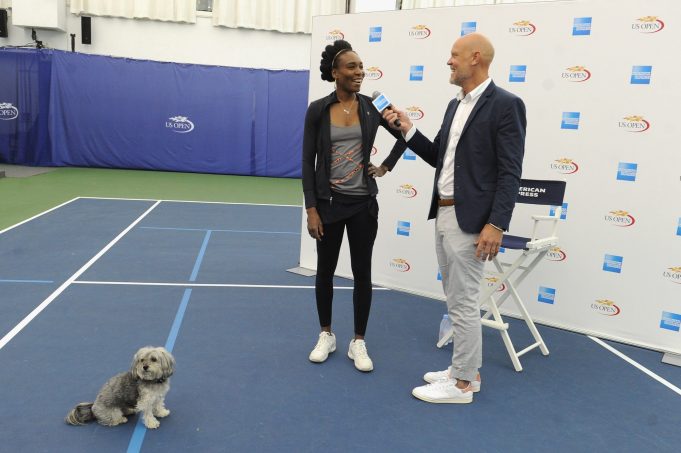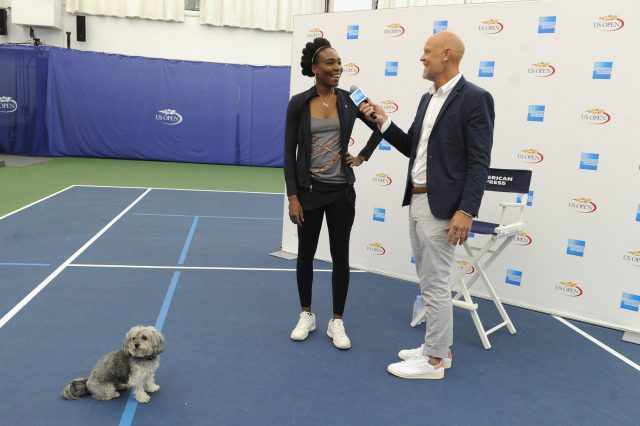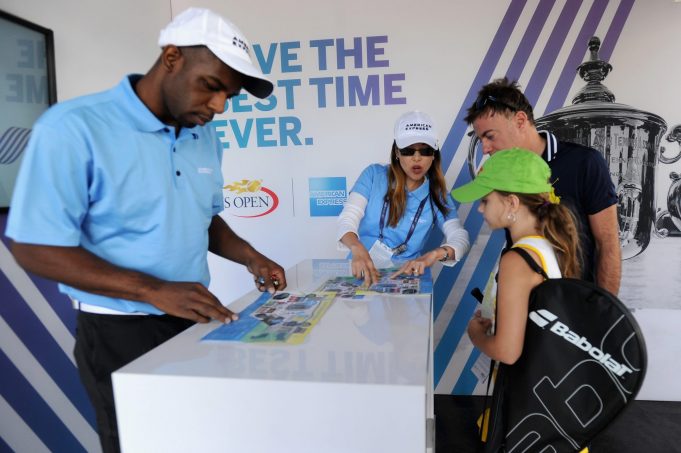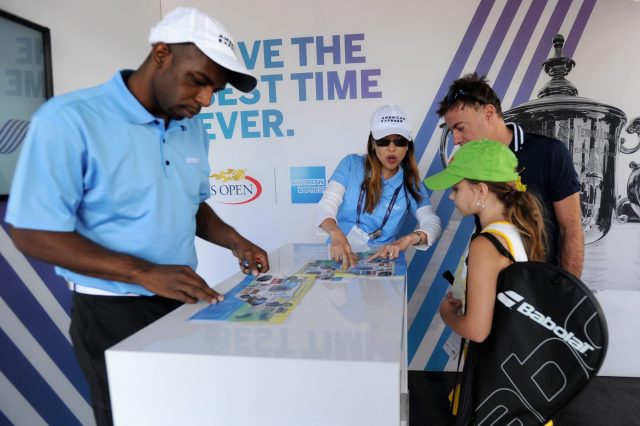 "We're thrilled to continue our partnership with Venus Williams, a Card Member, champion and entrepreneur," said Deborah Curtis, Vice-President of Global Experimental Marketing and Partnerships for American Express. "From delivering a newly designed Card Member Club influenced by Venus herself to a multi-sensory tennis activation, we think that we are delivering services that will truly elevate the US Open experience."
Among the highlights of the experience are onsite one-of-a-kind activations along with hospitality and services. This year, AMEX has introduced American Express Air Tennis which is an interactive live gaming experience that is located in the U.S. Open American Express Fan Experience. It's one of multiple activities that are available to all U.S. Open attendees.
All ticket holders can also take part in interactive activities such as "Ace Toss" which uses IPhoto technology to capture fans going through the motion of a serve and guest information booths with large touchscreen ground maps where fans can zoom in and out to help them make their way through the US Open.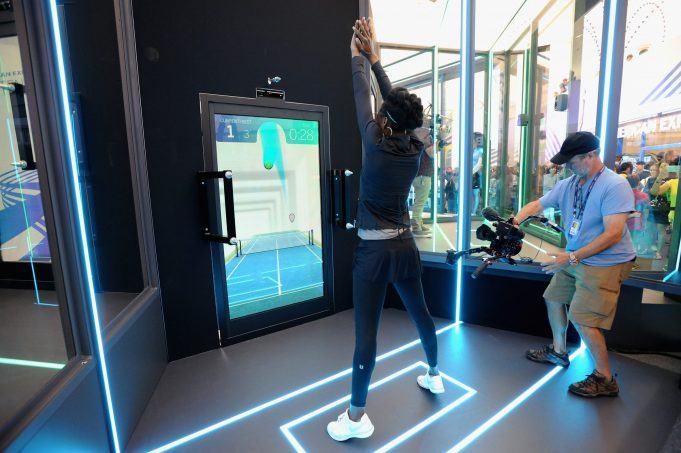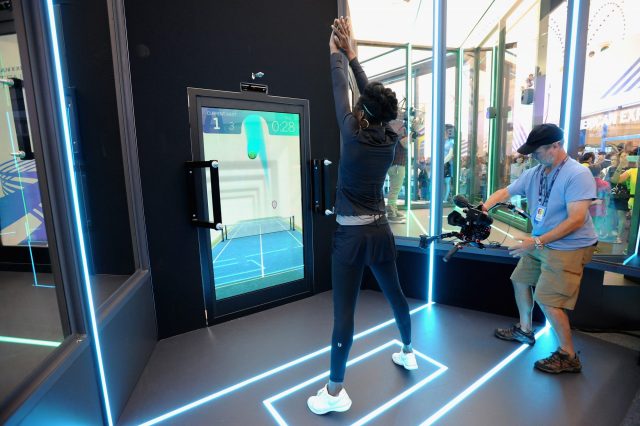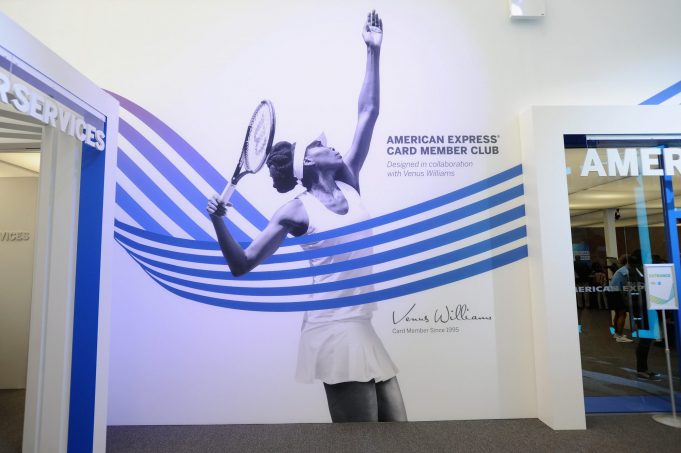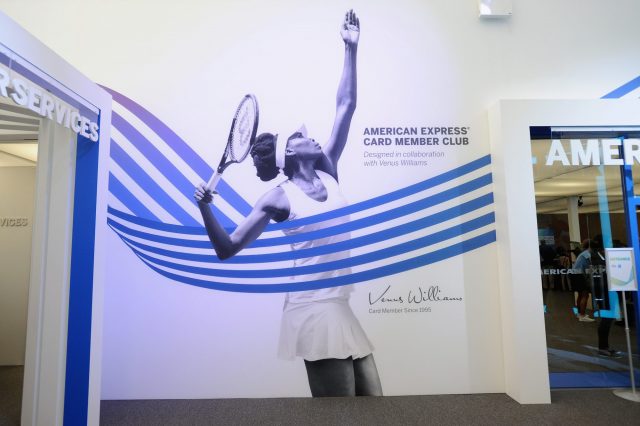 Fans will particularly enjoy "Ace The Open", which is a two-part social content series that documents William's preparation for the US Open.
"I'm truly excited to be partnering with American Express again for the US Open," said Williams.
"American Express has been a wonderful collaborator in bringing this one-of-a-kind experience to life and allowing me to share my journey both as a player and entrepreneur."
American Express Card Members will once again be treated to exclusive benefits like the "Card Member Club" where members can relax and enjoy complimentary services like phone charging, hand massages and food and beverage options available for purchase. There is also "American Express Live at the Open", radios that are available to Card Members that provide live commentary and updates from ESPN.
If you're heading out to the U.S. Open over these two weeks, check out americanexpress.com/usopen to see everything that AMEX is up to at the National Tennis Center.