With September right around the corner, the New York Yankees have the playoffs and expanded rosters on their mind.
Playoffs? We're talking about…playoffs? Yes, Denny Green, the New York Yankees are actually SERIOUSLY discussing playoffs.
With September making its appearance at the end of the week, the talk of the town has been on who will come up when the rosters expand.
While we can expect to see the usuals like Clint Frazier and Giovanny Gallegos, there are some other faces who we will see that will make a big difference in the final month of the season.
Who are those players, exactly? Here are the five players who will make their way onto the Yankees' roster that are primed for success.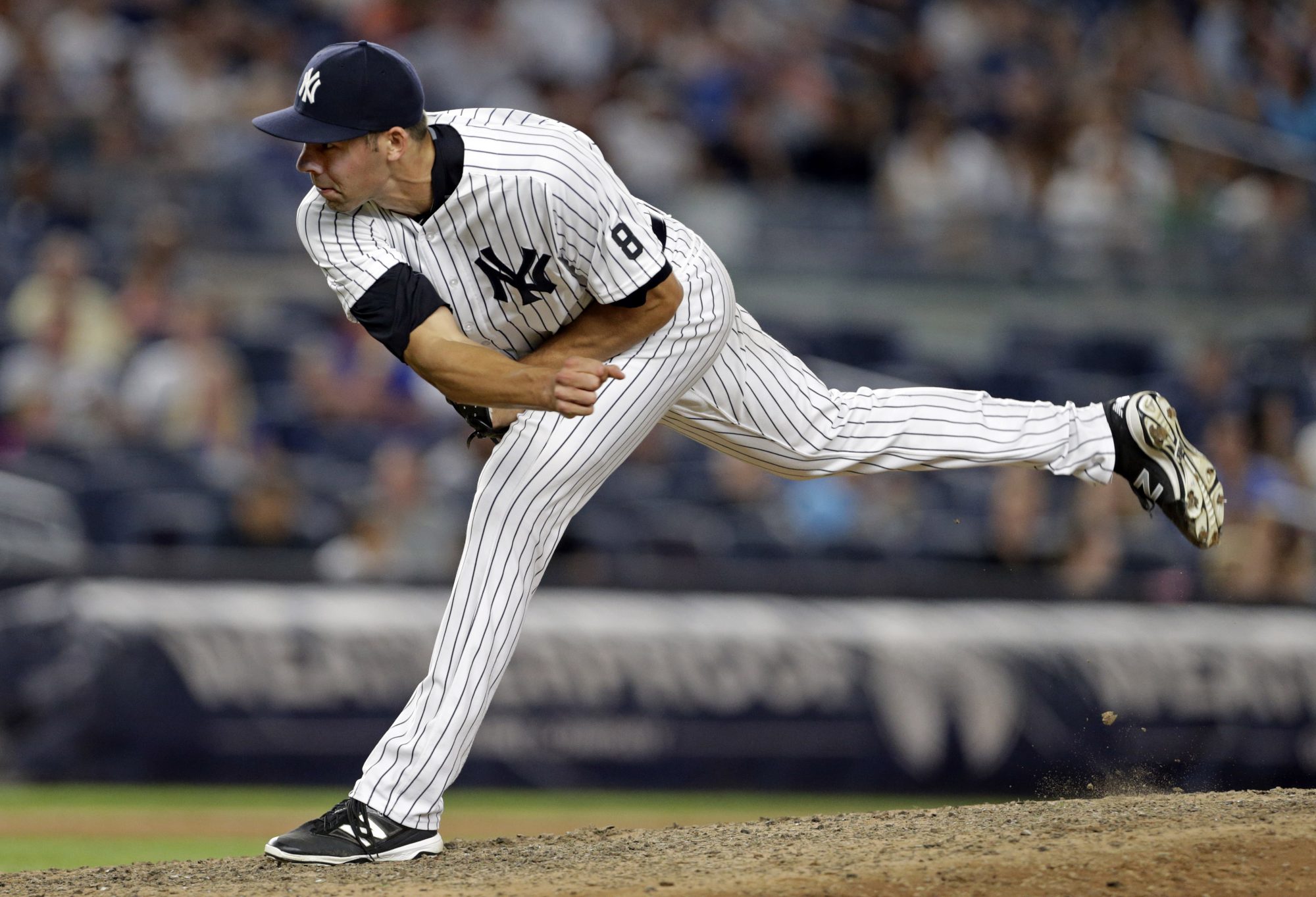 Looking for a player to give their opponents "hell?" This one's your guy!
Heller hasn't gotten much time in the major leagues this season, despite having a pretty awesome Spring Training performance. However, his time in the minors has proven to do him well.
Heller posted a 2.96 ERA in 40 appearances this season for the Scranton-Wilkes/Barre Railriders. In addition to that, he threw 54.2 innings and struck out 82 batters in the process.
Oh, and opponents had a .172 BA against him this season.
Now plug those stats into a fading bullpen and you have a recipe for success. The right hander could easily provide a much-needed spark in the later innings, shutting down batters left and right.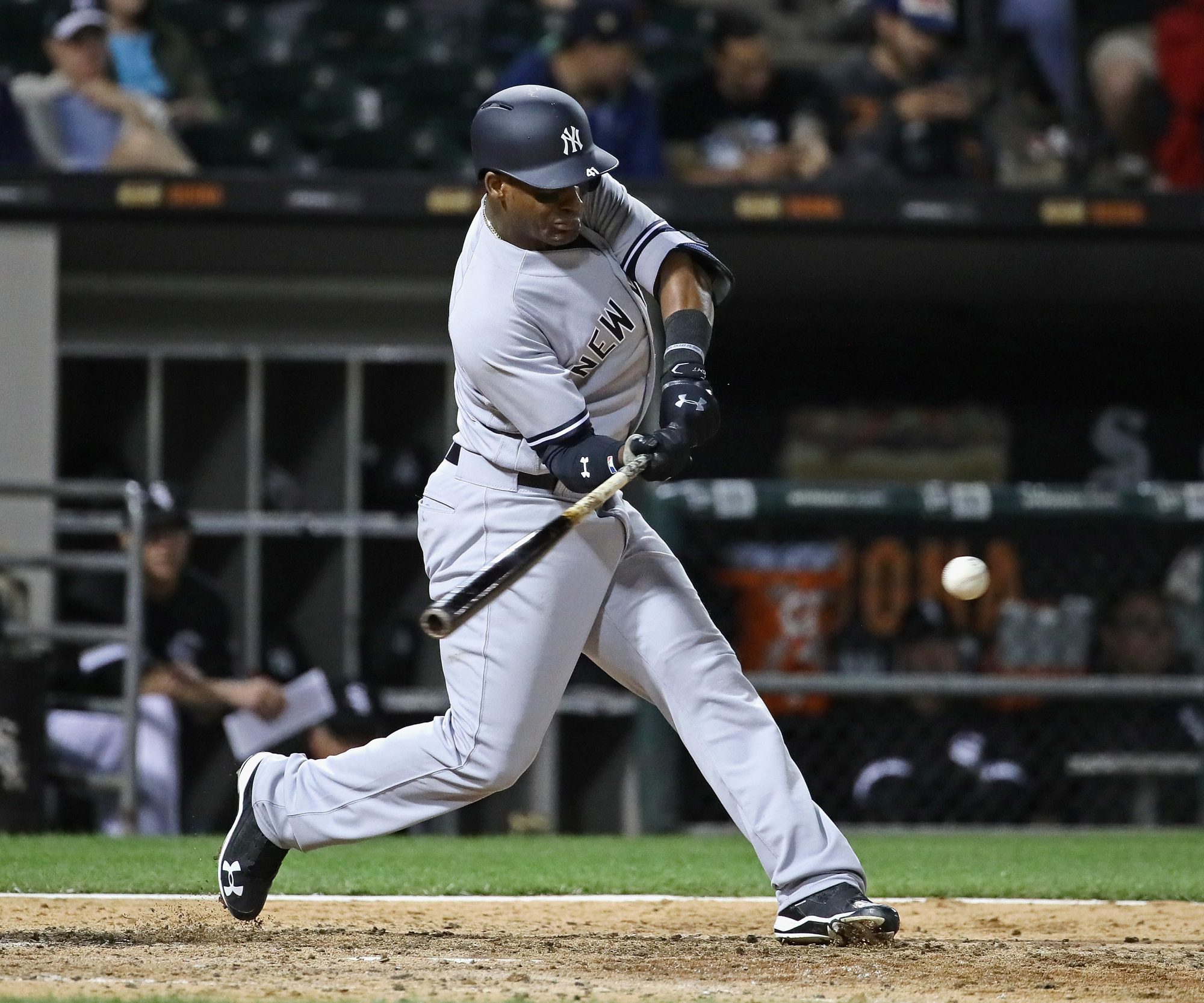 We only got a small taste of Andujar in the big leagues. However, what we saw was enough to keep us wanting even more.
The 22-year-old third baseman split time this season between Scranton and Double-A Trenton and absolutely demolished the baseball. In Triple-A alone, he is hitting .327 in 51 games with a .879 OPS.
Andujar would be able to provide a valuable back-up at third base, depending on Todd Frazier's numbers, but also be a great bat coming off the bench late in the game.
He can handle big league pitching and while his defense still needs work, that bat will make up for it.
We already expect to see Andujar back in pinstripes come September but he'll be primed to make a big splash on the road to the playoffs.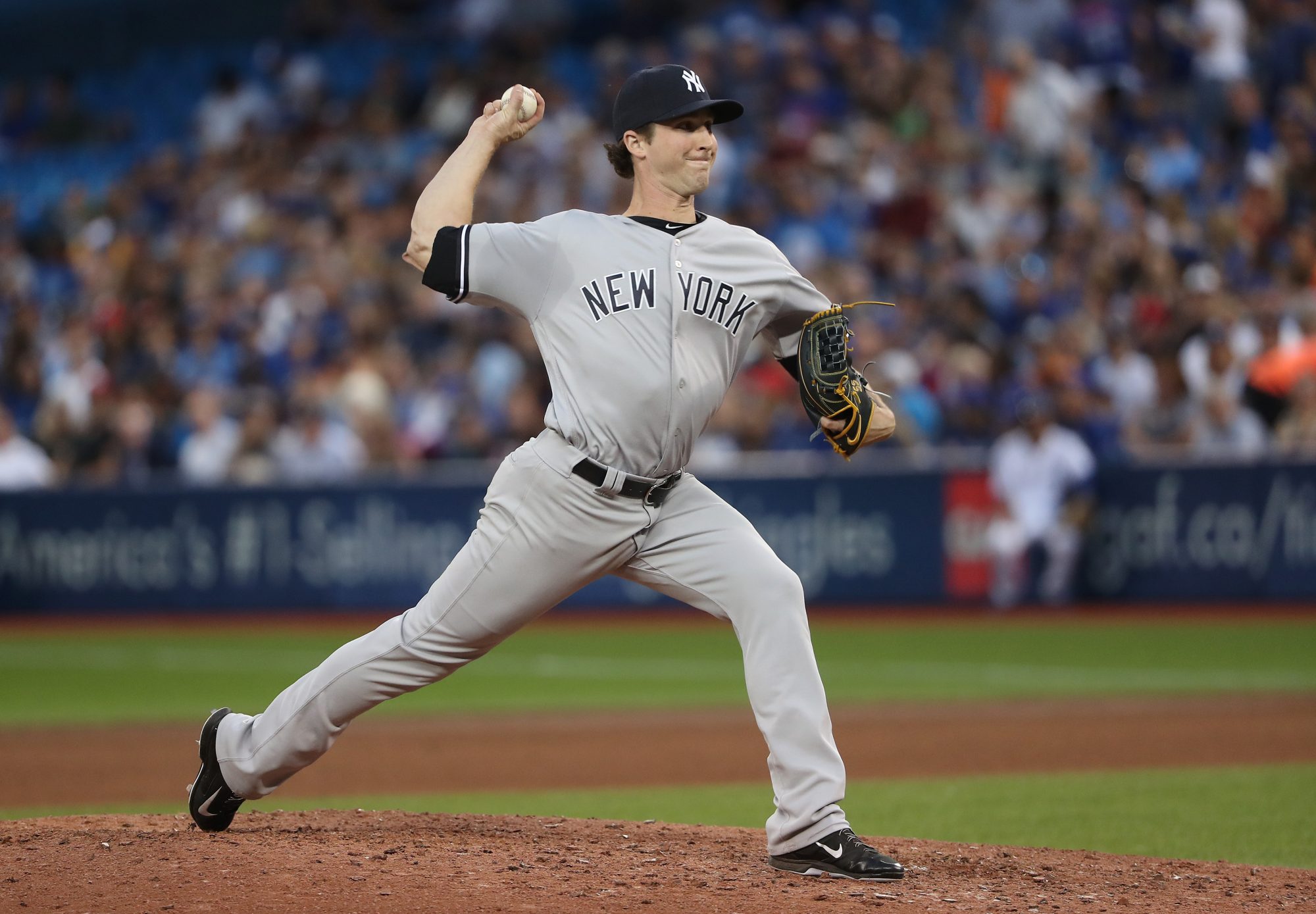 3. Bryan Mitchell
Don't break out the pitchforks just yet. Bryan Mitchell may not have had the finest time this season in the majors, but I have immense faith in him.
Mitchell has the stuff to get the job done…he just needs to find that confidence once again.
He would make a solid spot starter or long reliever if a starter can't quite go the distance. Much like Chad Green and Adam Warren, he could turn into a valuable piece in the middle innings for the bullpen.
Now is your time to shine, Mitchell. It's about time that he gets a true shot on the mound and he'll make it worth his while.
That bullpen could use some reinforcements and have a starter and lengthy reliever added into the mix could allow the Yankees to rest their big guns until their time comes to enter the game.
4. Tyler Austin
Like Frazier, we all know Tyler Austin is coming back. However, I don't think many realize just how big of an impact he could make.
He's been up with the Yankees a few times and has posted a .276 average in Triple-A this year. But he's shown he can hang with the big boys.
Remember his bomb against Chris Sale? Austin has proven he can hit lefties, which would be a great option for the Yankees off the bench when it comes to crunch time.
Austin will make his way back to the team but he'll also make a huge impact on their playoff run. Let's see what Austin has in store for the squad come September 1.
And there you have it! These are the players who are going to be up when the playoffs roll around.
---
---
So let's wait and see who will be up come Friday. More importantly, we can look forward to seeing these four players come into their own and make a difference in the Bronx.