As the New York Yankees enter the key stretch in 2017, they must answer some crucial questions that interfere with their playoff chances. 
The New York Yankees are certainly in an interesting position. 2017 was supposed to be a rebuilding year for the Baby Bombers, yet here they are competing for a spot in the postseason.
Back in June, they were the surprise of the year. However, a 28-34 record since they were a season-high 15 games over .500 at the end of play on June 12 (38- 23) puts them five games behind the American League East-leading Boston Red Sox.
---
---
New York does lead the Wild Card and are nonetheless "over-achieving," in a sense, but are slipping quick thanks to problems varying from injuries, slumps and some dubious management regarding the bullpen.
Will those issues be fixed at some point from now until October? Or will the Yankees fall completely out of the race? Both questions will be answered depending on the four stinging questions that face the squad as the pennant race heats up: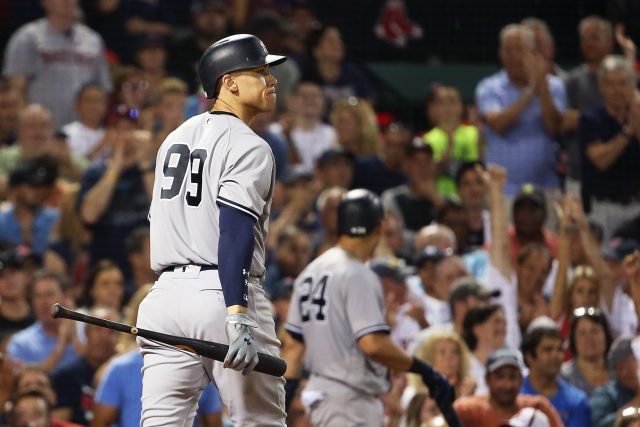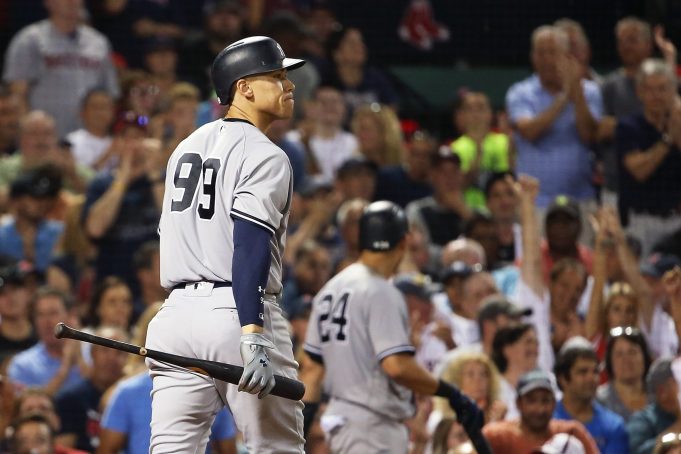 Can Aaron Judge Channel His First-Half Self?
If you are currently standing pat and submissively waiting for the 2017 Home Run Derby winner to break out of his massive slump, that's some hardcore patience you got there.
Prior to the All-Star break, the borderline-Ruthian slugger slashed .329/.448/.691 with 30 home runs, the Yankees' rookie record, and drove in 66 runs — the second-most in the American League. Then, unfortunately, the good times came to an end.
In the second half of the season, Judge has gone down on strikes in 37.4 percent of his 155 plate appearances while slashing a mere .169/.329/.355. He may be hitting .282 with 37 homers on the season, but his nose-dive into mediocrity has the Yankees' offense struggling immensely.
Joe Girardi is faced with a particularly difficult situation here, as there is no mechanical sign that would point to a cause of this slump, but something must be done to bring that first half Judge back. Whether that means dropping him in the order or give him some days off, this is a problem that needs to be addressed, as his lack of production is bringing the whole lineup down.
If he can answer this question with a "yes," the Yankees' would not only see an increase in their 3.3 WAR in the second half (23rd in MLB), but they will be taken to new heights — maybe taller than 6-foot-8.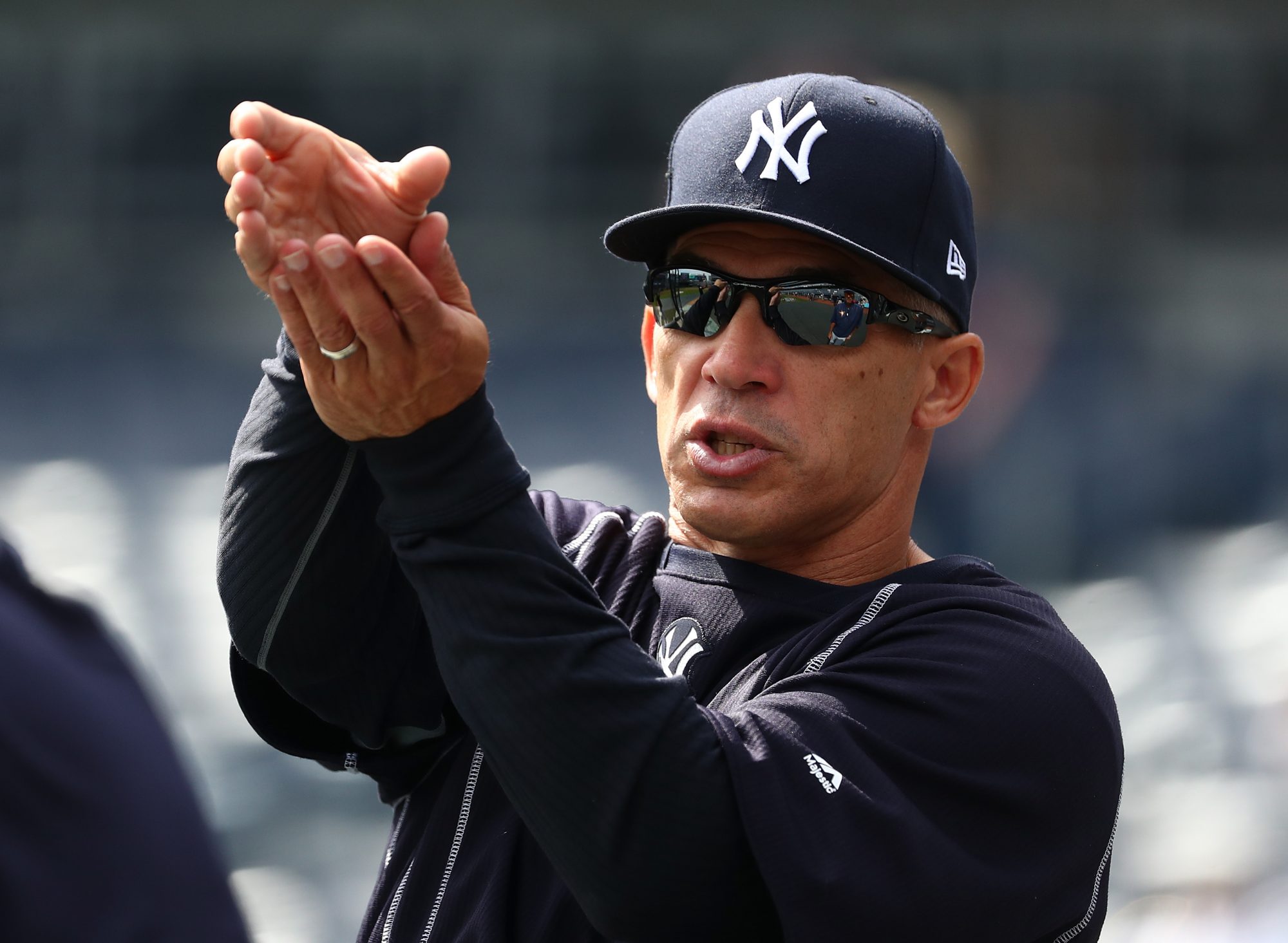 Will Joe Girardi Ditch Traditional Bullpen Management?
It's really strange to criticize the only current manager to lead his team to a winning record in each of the last eight seasons, but Girardi needs to utilize his bullpen better.
Having Chad Green, Adam Warren, Tommy Kahnle, Dellin Betances, David Robertson and Aroldis Chapman on the same squad is downright scary. However, how effective is this six-headed beast when you're locking them into one-inning each and not playing the matchups?
Yes, he has demoted the struggling Chapman from the role but plans to go right back to a designated closer depending on who showcases more consistency over the next couple of weeks. That simply can't be the case.
Three Yankee relievers have both setup and closing experience. Matching up the trio of Betances, Robertson and Chapman at the end with what plays to their strengths would put them in ideal scenarios to succeed. Only the Seattle Mariners have more blown saves than New York. A change in method needs to come to the Bronx in order for the team to make it into the ALDS for the first time since 2012.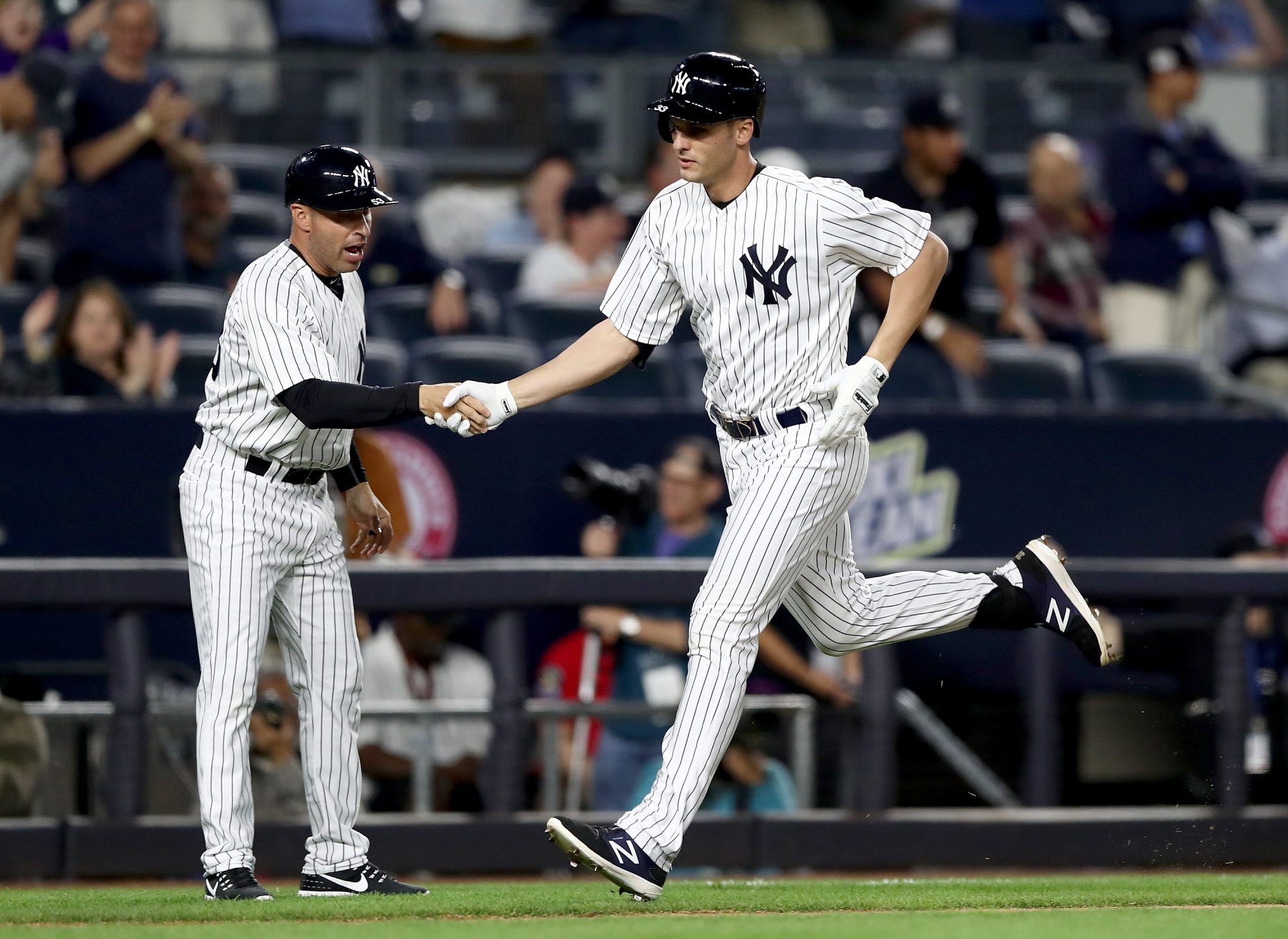 Will The Injured Bombers Return With A Bang?
Thankfully, essential reinforcements are on the way in the form of rehabbing players.
Greg Bird underwent right ankle surgery in July and is surging with Triple-A Scranton/Wilkes-Barre. In five games, the 24-year-old has gone 8-for-17 (.471) with a pair of home runs and doubles. Sure they may only be rehab contests, but for Bird to be driving the ball again is nonetheless a positive sign.
Furthermore, the Yankees know what he can do in the heat of a pennant race. Back in 2015, he slugged 11 home runs in 38 games in place of the injured Mark Teixeira in order to keep New York afloat in the Wild Card race. That type of production now would be welcomed with wide-open arms. 
All-Star second baseman Starlin Castro is also on his way back as he looks to put his hamstring issue behind him. He slashed .307/.344/.472 before going on the disabled list and is currently impressing on both sides of the ball during his rehab stint with the RailRiders.
Masahiro Tanaka has already been reinstated from the disabled list, bringing a nice addition to the rotation, but if these two offensive pieces can come back and produce, the Yankees' may be able to make the division race as interesting as the Wild Card.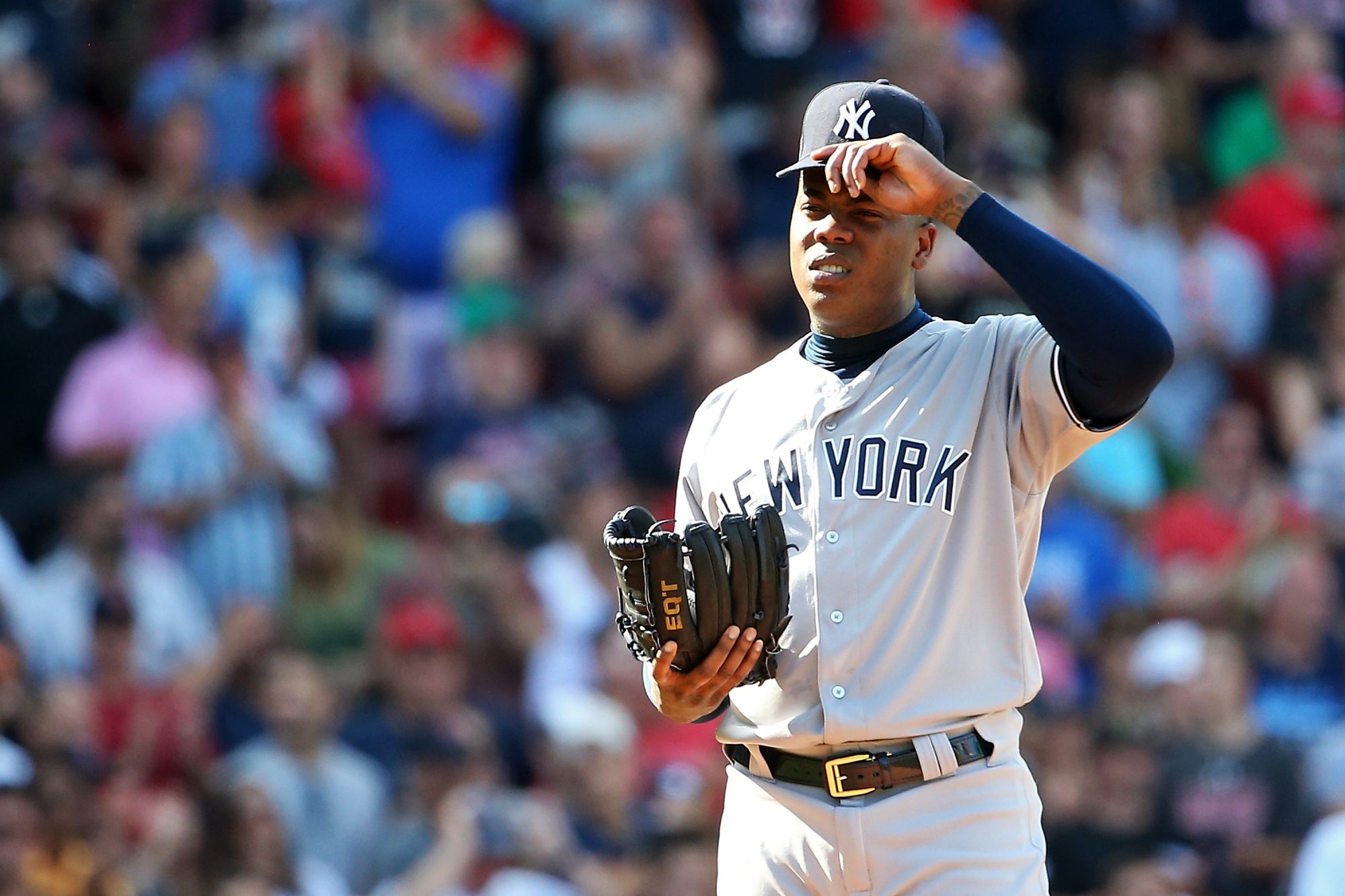 Can Aroldis Chapman Return To Dominance?
What a difference a year makes.
Last season, Aroldis Chapman was one of the major reasons why the Chicago Cubs were able to clinch their first World Championship since 1908. Now, he's a major culprit in the struggles of one of the game's best bullpens.
The flame-throwing lefty owns a career-high 4.14 ERA this season with a career-low 12.6 strikeout-rate. Since August 11, Chapman has surrendered seven earned runs over five innings featuring a blown save and a loss, one of them against the Red Sox at Yankee Stadium.
Girardi used Chapman with the Yankees down a run on Sunday and he got an out in the sixth inning before pitching a scoreless seventh. He did walk a pair and threw a wild pitch, but it was certainly a step in the right direction in terms of confidence.
---
---
For now, lower leverage situations is where you'll see this $86 million closer, but the Yankees will be much better off if he's shutting things down in the later innings down the stretch.