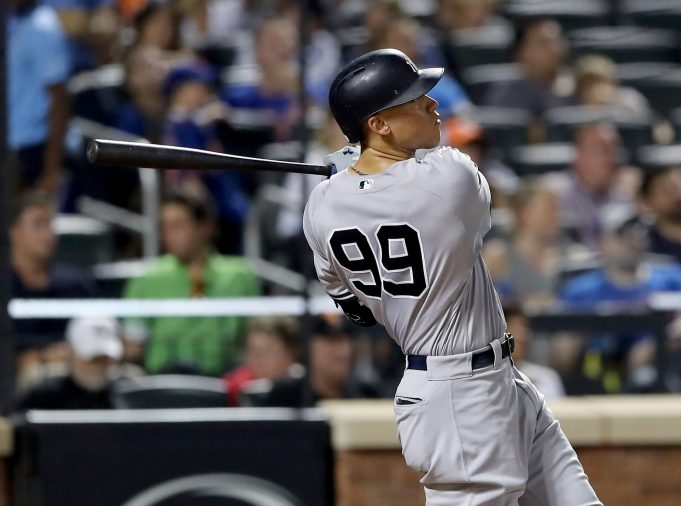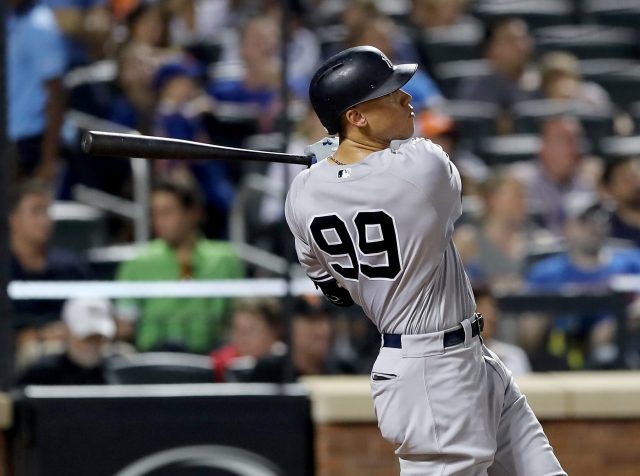 Holy home runs, Batman! Aaron Judge launches his 37th home run of the season to the depths of Citi Field for the New York Yankees.
Post Home Run Derby slump? What's that?
It looks as though New York Yankees' slugger Aaron Judge has returned to form, obliterating a 86 MPH pitch practically into orbit to give the Yankees a 2-1 lead.
Listen to the crowd! They absolutely love it! It may be the Mets' stadium but now it's been taken over by the Judge.
https://twitter.com/elitesportsny/status/897975386050625536
Judge's 37th home run of the season was measured at 457 feet with an exit velocity of 116 MPH.
Regardless of whether Judge is struggling or not, what kind of pitcher just leaves a ball in the middle of the zone for him? That's like carrying a rare steak into a lion's den and expecting them to ignore you.
That swing looked like the Judge we came to know and love during the first half of the season. While he's still chasing Miami's Giancarlo Stanton for the MLB home run lead, we'll take this shot as a sign of promising things to come.
Here's another look at that mammoth blast, this time from the viewpoint of where the ball actually landed.
This is where Aaron Judge's home run landed. Look how far away home plate looks. pic.twitter.com/JhROXzje9f

— Kenny Ducey (@KennyDucey) August 17, 2017
Ladies and gentlemen, he's got the swing back. The only question is, will he be able to keep it for the rest of the season?