There were no crosstown trades made between the New York Yankees and Mets and the reasons behind why tell an interesting tale. 
Late Wednesday night, the New York Mets executed a trade which sent one of their best hitters, right fielder Jay Bruce, to the defending American League Champion Cleveland Indians.
In return, they obtained salary relief and 22-year old right-handed pitching prospect Ryder Ryan, who made most fans ask "who?" upon his acquisition.
---
---
Oddly enough, trading a man with 29 homers to a potential World Series contender wasn't the biggest news. Instead, the fact that Mets' general manager Sandy Alderson turned down a trade that would have marked the first significant trade with the New York Yankees since 2004 made headlines.
Why? Because it appears the brothers are squabbling over trades and boy is it entertaining.
Source: #Yankees offered multiple prospects and to take on soe of Bruce $, thought deal was possible, #Mets went another way

— Joel Sherman (@Joelsherman1) August 10, 2017
Yes, word has it that the Yankees offered two prospects, who you will probably recognize, and agreed to take on some of Bruce's remaining salary.
The Bombers have struggled immensely throughout the second half with Matt Holliday on the disabled list and Aaron Judge looking like the 2016 version of himself. Bruce would provide some much-needed pop in a lineup in the midst of a pennant race.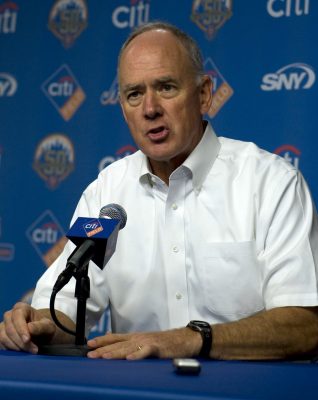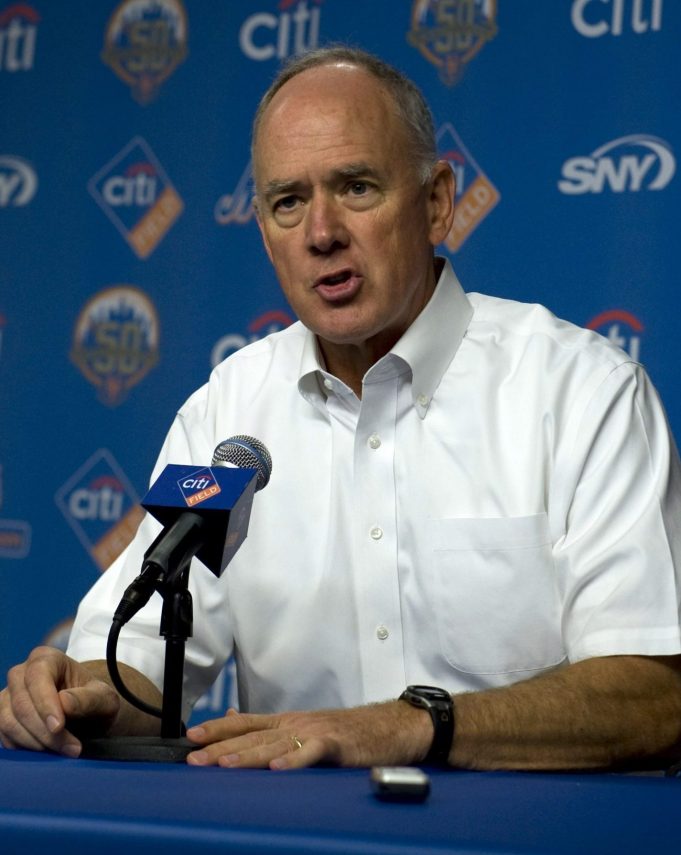 As much as it would have helped the Yankees, it would have also benefited the Mets, who would have gotten more than a full salary dump and a fringe prospect. Yet, Alderson didn't pull the trigger.
Sherman's source seems to be a member of the Yankee brass that is both frustrated that a deal didn't get done and wanted to make the little brother look bad. Unsurprisingly, the goal was achieved.
This created the narrative that the Mets opted to take less from another AL contender instead of the Yankees because Bruce might help cross-town rivals gain an edge in their quest for a division crown. Or that sending him to the Indians, who New York could square off with if they make it past the Wild Card game, would wreak havoc on them in key October spots.
Probably not true, yet stirred the pot, as a Mets' official returned the favor with a jab of his own:
Another Mets offficial: "When we were looking for players last year, the Yankees weren't exactly rushing to return our calls."

— Mike Puma (@NYPost_Mets) August 10, 2017
So, the Mets' are happy with turning down better ways to ship expiring contracts because they basically held a grudge based on Cashman's fire sale from 2016? One could argue that only a Carlos Beltran trade could have benefited the Mets. Either way, the pettiness is truly baffling.
Don't worry, things get better. After those statements of what seems like sour teasing became public, reports claimed that the Yankees and Mets discussed a deal for second baseman Neil Walker trade prior to the July 31 deadline.
Those talks fell through and the reasons given by both teams differ by a country mile. The Yankees claim they backed out over medical concerns. Mike Puma of the Post says the Mets believed Cashman used the medicals excuse as a "back-out tactic" after they completed the trade for then-A's starting pitcher Sonny Gray.
Mets believe that the Yankees killed the Walker deal once they acquired Sonny Gray and used Walker's medicals as a back-out tactic.

— Mike Puma (@NYPost_Mets) August 10, 2017
What does this all achieve? Close to nothing. If that. Like most brotherly banter, the front office boxing match between the Yankees and Mets just goes to show us how foolishly entertaining professional trade talks can get.
Next week's Subway Series may have an unfriendly vibe in the air, but other than that? This is nothing more than two teams that play in baseball's greatest media market thinking one is straining to gain an upper hand on the other while snapping back and forth over $4.2 million.
---
---
Won't be long until MTV drops its latest hit reality show based on these events. After all, High School-caliber drama seems to sell these days.