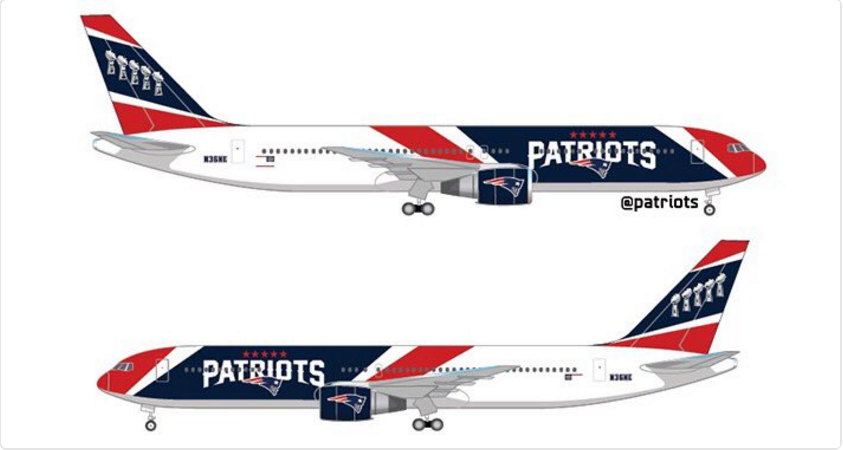 The New England Patriots now own two jets. But not the New York Jets.
The New England Patriots have become the first NFL team to own their own plane. Or in this case, planes.
According to Darren Rovell of ESPN, the Patriots bought two 767 Boeing jets during the offseason. They retrofitted the planes with first-class seats.
JUST IN: Patriots become first NFL team to buy 767 to fly to games. They actually bought two https://t.co/Sf6C596Gsr pic.twitter.com/UOpJj5hzLR

— Darren Rovell (@darrenrovell) August 8, 2017
The outside of at least one plane has the team logo on the body and five Lombardi trophies on its tail. The planes that the Patriots bought generally cost between $5 million and $65 million. A brand new plane could cost $200 million.
One plane will be used during the season while the other plane will serve as a backup. The team will fly out of Providence, Rhode Island.
While this news might be shocking it makes sense that the Patriots own two jets. They have literally owned the New York Jets on the field. Last week Google said that Patriots quarterback Tom Brady owned the Jets due to a glitch.
Last year American Airlines said that they would no longer fly the Arizona Cardinals, Baltimore Ravens, Indianapolis Colts, Jacksonville Jaguars, Pittsburgh Steelers and the Miami Dolphins. The Patriots will allow their planes to be rented when they aren't needed, according to sources.