As the New York Yankees prepare for a heated run at the American League East crown, could they make more additions?
T
he
New York Yankees
are 21-29 since they were a season-high
15 games over .500 at the end of play on June 12 (38-23) and are in dire need of a spark.
With Aaron Hicks nearing his return, Sonny Gray getting into the swing of things and a lights-out bullpen, that spark may come. Or, general manager Brian Cashman could turn to the waiver market to find it.
---
---
For those who don't know how a waiver trade works, it's a complex process that's fairly simple to understand.
When a player is placed on waivers by his team, other teams can submit a claim. If more than one team submits a claim, the team in the same league as that player will get first priority in order from the worst-to-best record on the day of the claim — similar to that of the MLB Draft order. If a team from another league submits a claim, then the worst record in that league will have the first chance at the player.
Once the player is claimed, his team is now handed three options. It can simply pull the player back and keep him, negotiate a trade with the claiming team or simply let the player go to that team. The claiming team would then be responsible for the money owed to that player.
If a player goes unclaimed for two days, he would then "pass through" waivers. That means the team can trade him to any other team for the rest of the season unless a no-trade clause is present. The deadline is August 31.
Now that you're all caught up, here are a few options that the Yankees could be interested. The following players have either been placed on waivers already or are prime candidates for a waiver trade.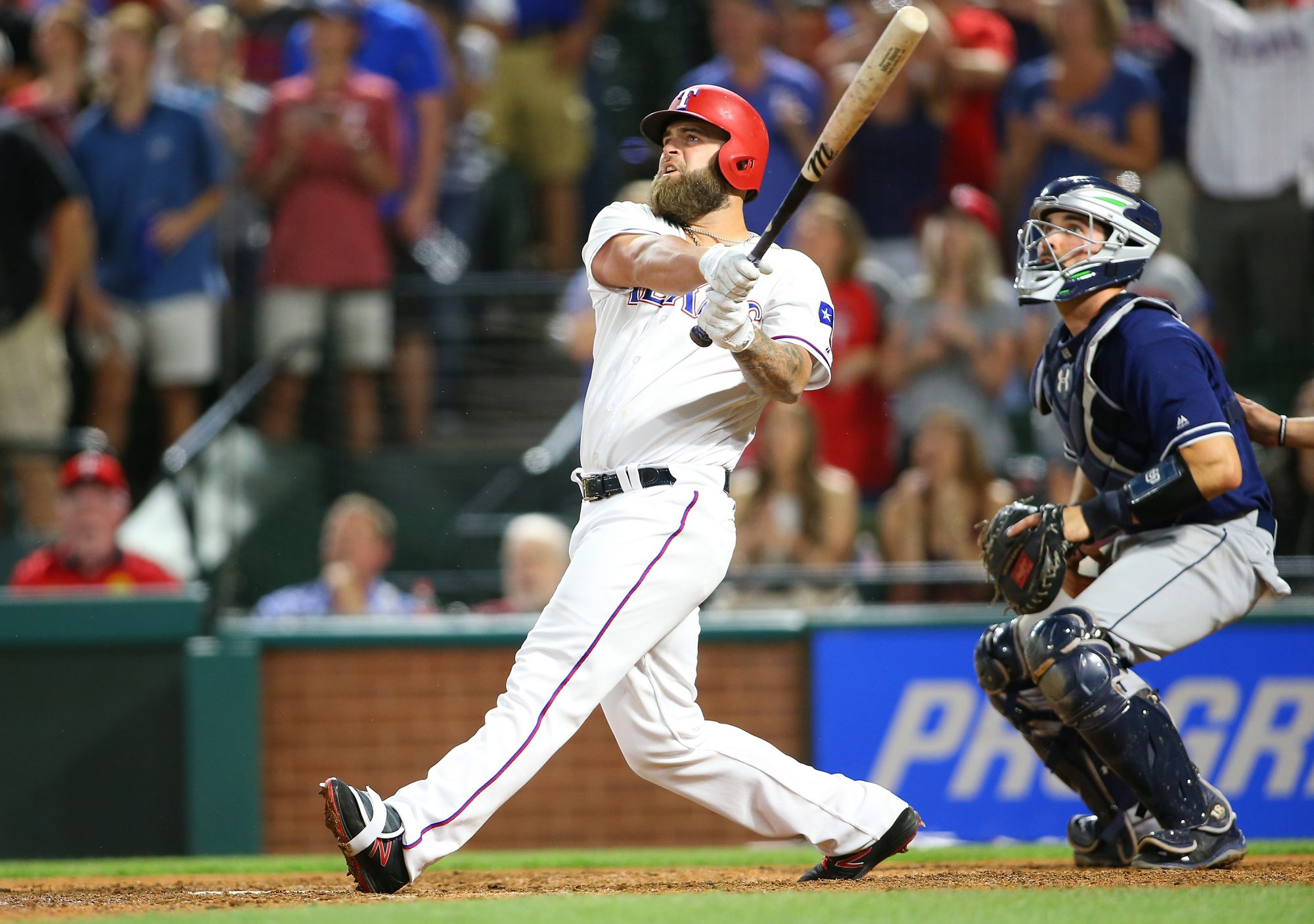 Mike Napoli
At face value, the Yankees don't seem like a team with a pressing need at first base or designated hitter. With Matt Holliday slumping and injured, Todd Frazier struggling and Chase Headley enjoying a superb second half, however, an addition of a 1B/DH to slide Headley back to the hot corner and enhancing the offense may not be such a far-fetched idea.
Mike Napoli owns an unshakable reputation for being a great voice in the clubhouse and going to the World Series three times since 2011 only furthers his value to a team like New York.
This season, he's slashing .200/.282/.436 with 22 home runs and 48 RBIs. Not that impressive, but his .835 OPS could platoon well with Headley — if they choose to keep him there.
Napoli is owed the remaining $11 million on his deal for 2018 and also packs a $2.5 million buyout. He's not cheap and this option could take a seat on the backburner if Greg Bird, who's recovering from foot surgery, does return by the end of August.
Although, if that's the case, Napoli could slide right into the DH spot if Holliday, who was hitting .136 with one homer and four RBIs since the All-Star break, continues to struggle.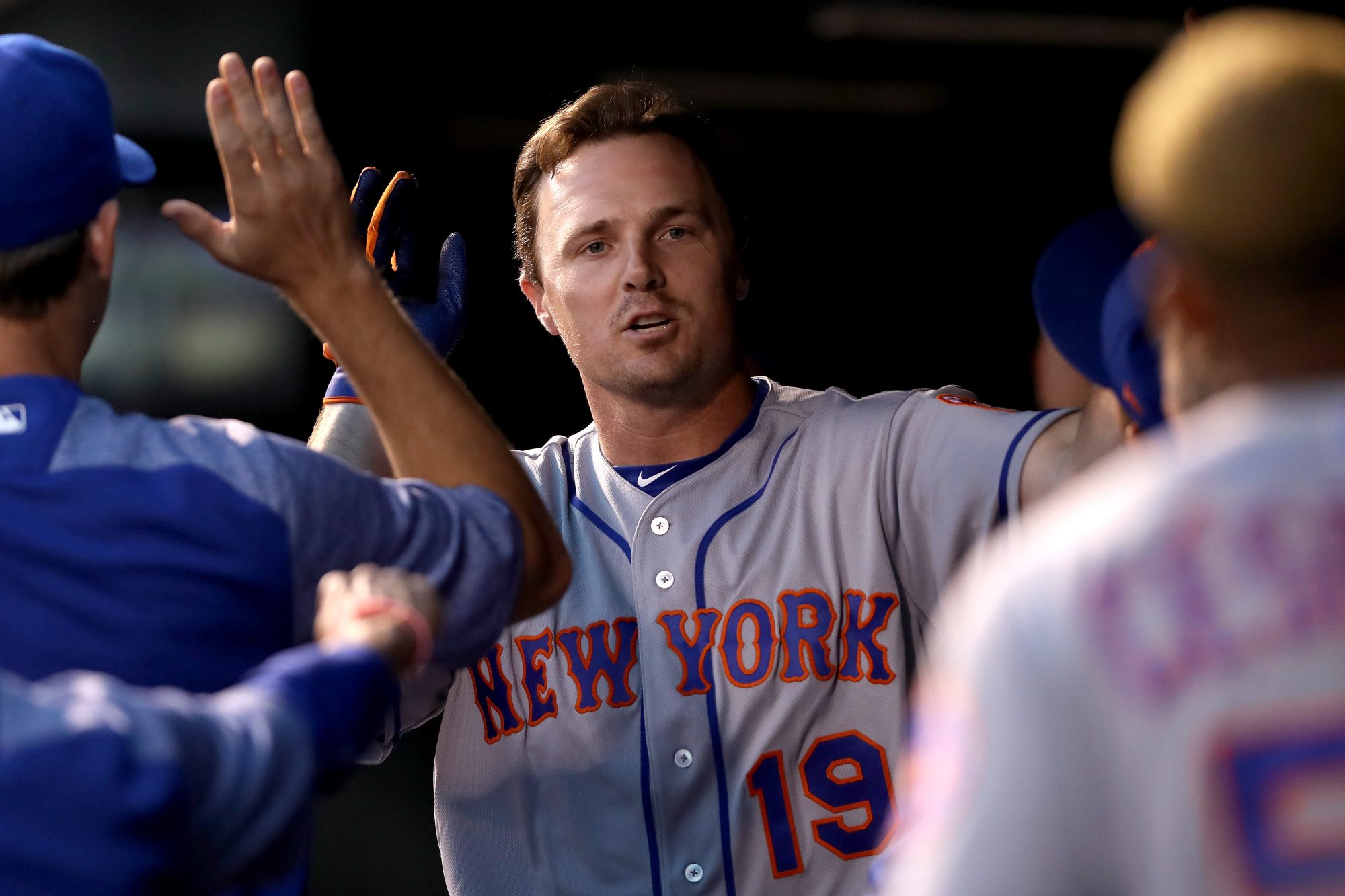 Jay Bruce
No, the current Mets' right fielder won't replace Aaron Judge in right. Instead, he could serve the Yankees as a first base/right field/DH option down the stretch. Bruce will be a free agent in the offseason and was already placed on revocable waivers by the Mets.
If a team were to pursue him, it would be a contending team in need of an offensive jolt — sound familiar?
Since the All-Star break, the Yankees' offense has scored just 98 runs. That's the fifth-worst in baseball. Bruce owns a 258/.324/.524 slash line with 29 home runs, 75 RBIs and an 118 OPS+ this season.
Sandy Alderson seems like he doesn't want to send one of his best hitters to his contending cross-town rival, but the fit is certainly there for the Yankees.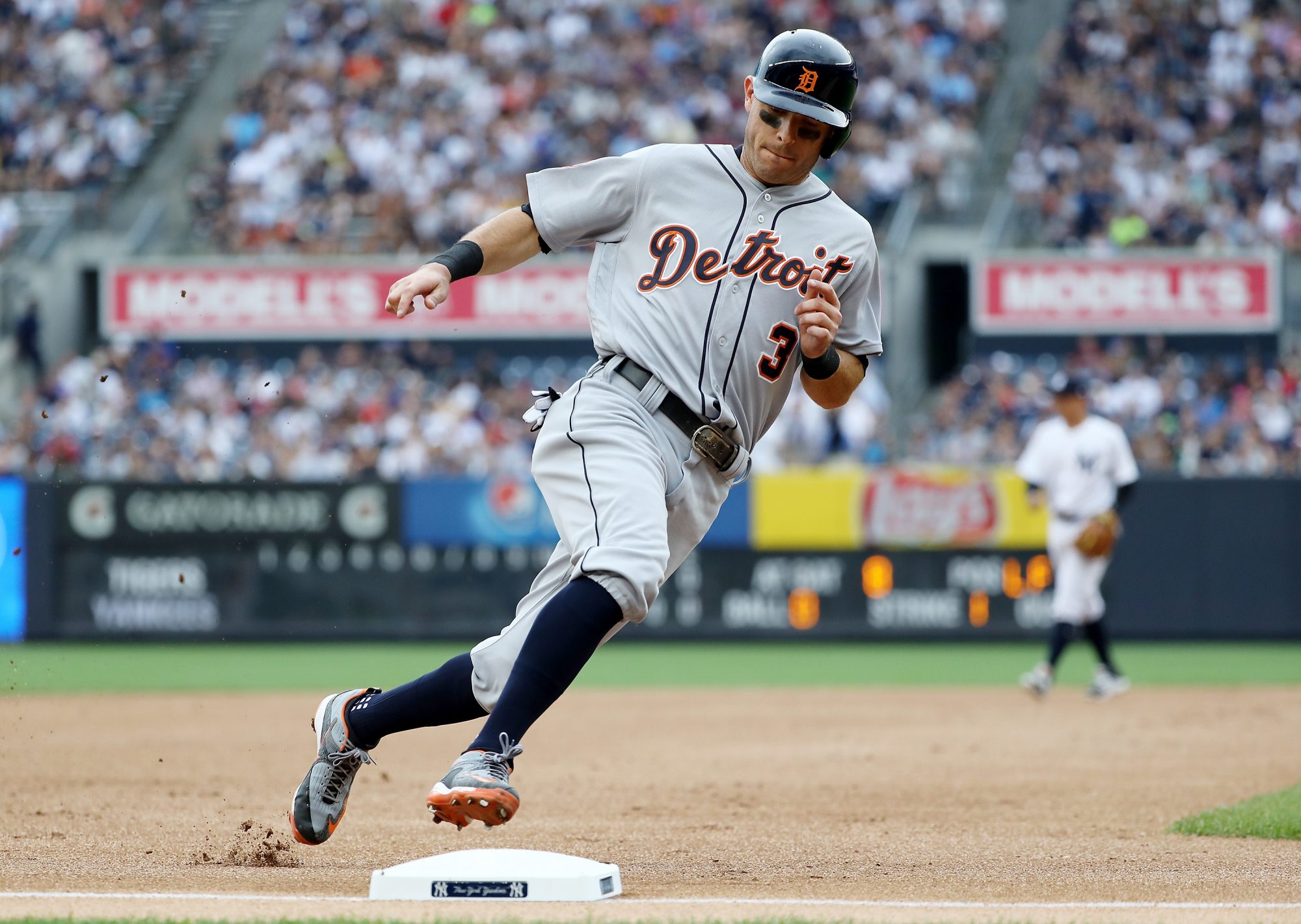 Ian Kinsler 
Given the Yankees' injuries to the infield (especially Starlin Castro at second), could Ian Kinsler be an option down the stretch?
The 35-year-old was just placed on revocable waivers on Wednesday, per Ken Rosenthal, and could be claimed by another club. Yankee second basemen are posting a -0.2 WAR since the All-Star break — 22nd in MLB.
Castro has been on the disabled list since July 22 with a right hamstring strain just over a week since coming back from the same injury that caused him to miss 13 games from June 27 to July 14. He's nearing his rehab and Kinsler may fit as an insurance option in case it takes longer or, god forbid, experienced another setback.
Kinsler is slashing .245/.324/.388 this season with the lowest OPS of his career (.712). His defensive runs saved above average of 14, however, is higher than it was when he took home a gold glove awards last season.
Money, which always makes things complicated, makes this scenario very unlikely. Kinsler is owed $3 million for the rest of 2017 and a $10 million club option or a $5 million buyout for 2018. It seems quite counterproductive for Cashman to spend at least $8 million on a backup second baseman with Ronald Torreyes in the picture.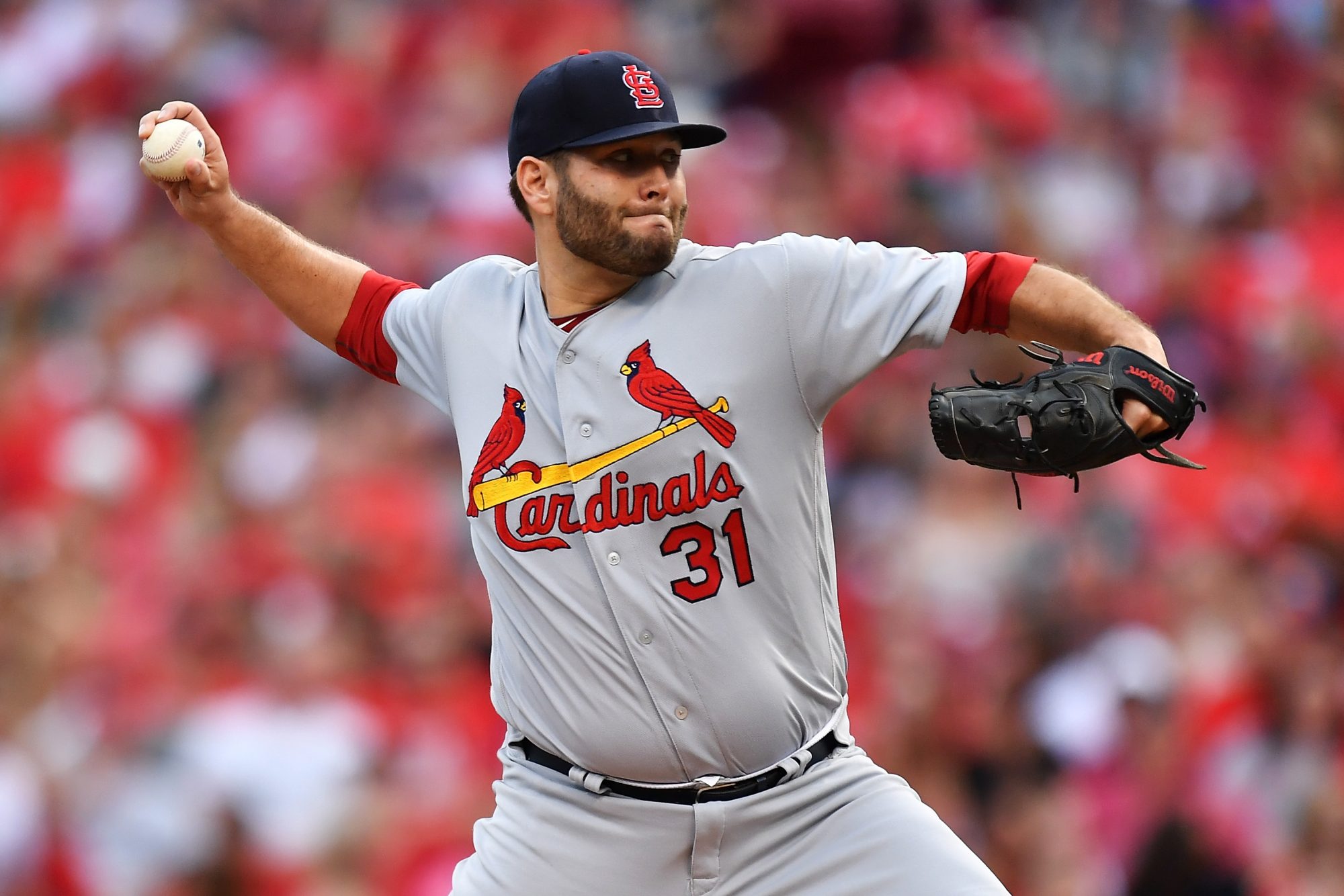 Lance Lynn
As the St. Louis Cardinals continue to slip further in the National League standings, the odds of Lance Lynn being moved creep up.
The Yankees did trade for Sonny Gray and will have to outbid the Houston Astros and the Cleveland Indians for a deal involving Lynn, but with the injury to CC Sabathia, it's an avenue worth exploring.
Lynn, who comes with an expiring contract, is 10-6 this season with a 3.12 ERA over 132.2 innings of work. Adding that kind of production in with Gray, Luis Severino, Masahiro Tanaka and Jaime Garcia would be a superb addition in the midst of a postseason race.
---
---
August trades are always tricky. There are so many moving parts to waiver trades that big moves almost never happen. In the Yankees' case, it's improbable that a waiver trade is made. Nonetheless, small improvements to a team that has seemingly gone "all-in" on 2017 could be worth exploring.