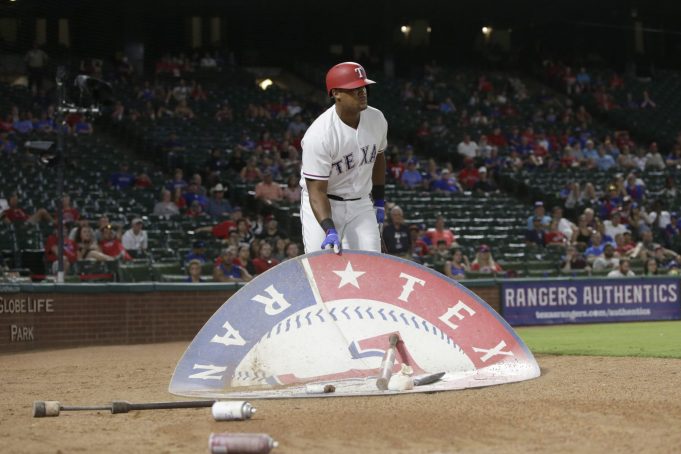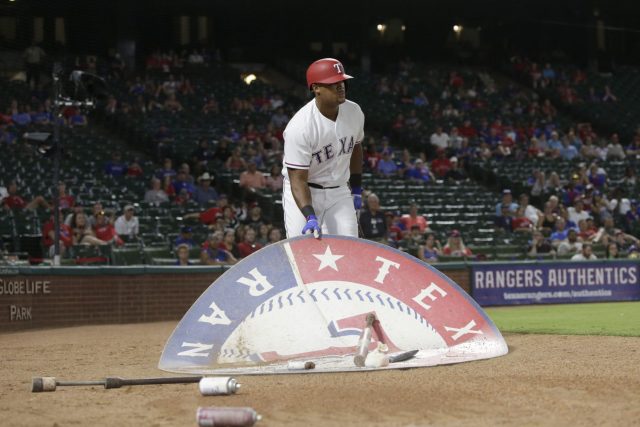 Texas Rangers third baseman Adrian Beltre is famously known for his short temper when interacting with opposing players and umpires. On Wednesday night, Beltre took things to a whole new level.
In the bottom of the eighth inning, the Texas Rangers trailed the Miami Marlins 18-6, and Adrian Beltre was not happy about it.
Marlins reliever Drew Steckenrider complained that Beltre was standing too close to home plate when preparing for his at-bat.
Umpire Gerry Davis immediately became angry with Beltre and yelled at him to return to the on-deck circle. Instead of returning to the circle, Beltre made a compromise that he believed would solve the problem.
Adrian Beltre just got ejected for dragging the literal on-deck circle to where he was standing.

— Tim Healey (@timbhealey) July 27, 2017
Beltre walked over to the on-deck circle, dragged it to where he had originally been swinging, and continued doing so as if nothing happened.
¯_(ツ)_/¯ pic.twitter.com/gKiyKVzCDo

— Texas Rangers (@Rangers) July 27, 2017
Davis took immediate exception to Beltre's actions and tossed him instantly.
He may be 38, but Beltre is still the funniest player the Majors has to offer, and it's not even close.