The New York Yankees may be "in" on the hottest name on the market, but they're paying an unnecessary risk they can avoid in just three months.
At this point in the trade deadline season, the New York Yankees are one of the likely destinations for Oakland Athletics' starter Sonny Gray.
The most recent report (by Mark Feinsand of MLB.com) has the Yankees and A's are making progress toward a deal for the right-hander. Reports also have Oakland named Estevan Florial, New York's No. 5 prospect by MLB.com, as a chip that the Yankees must part with in order to obtain Gray before the July 31 non-waiver trade deadline.
---
---
Florial wouldn't be all. No. 8 prospect Jorge Mateo would likely join him along with another Top-30 prospect. Why? Because Gray is a former Cy Young candidate, owns a 3.43 ERA with a WHIP of 1.18 this season and comes with team control until 2020.
Considering the move New York made to wheel in Tommy Kahnle, David Robertson and Todd Frazier, the addition of a starter like Gray makes this team a threat to be reckoned with in the postseason. While it's unlikely they'll surpass the Houston Astros in the postseason, it gives them a genuine shot at contending with the cream of the crop.
However, when carefully investigating this year's starting pitching market and using common sense to understand the status of the Yankees' organization, things get complicated. 
First, let's understand that the A's are dealing Gray at the best time for them. Their 27th round pick of the 2008 MLB June Amateur Draft is fresh off his sixth-straight quality start after giving up four unearned runs on five hits and two walks with nine strikeouts over six innings Tuesday against the Blue Jays.
Gray is also maintaining a 56.7 percent groundball rate, has fanned 94 batters in 97 innings, and is one of the best arms available on the market. The team control is also an attractive selling point to all buyers, so his value will presumably never be this high.
It's not all sunshine and rainbows, however. There is some concern when looking at a potential deal — especially one that gives away quality young talent for two-and-a-half years of control on a starter.
In 2016, Gray twice landed on the disabled list (strained trapezius muscle and a forearm strain) and began 2017 on the shelf strained with a strained lat. He's healthy and pitching like his 2014 self right now, but who knows what his health status will be come September.
Hence the pressing need for Billy Beane to go for a trade now, when Gray is healthy and demanded by buyers, compared to the offseason, when they have no clue what his health will look like and when the market for starting pitching upgrades.
Speaking of the market for starting pitching this offseason, the names that will be available could complicate how risky a deal for Gray is for the buyer.
Arms that will be available via free agency after 2017 include Jake Arrieta, Yu Darvish, Alex Cobb, CC Sabathia, Lance Lynn Jeremy Hellickson, Marco Estrada, Trevor Cahill, and Japanese stud Shohei Otani (maybe). Considering these arms will only cost cash — which the Yankees will certainly have — and not top prospects, the size of Gray's return will take a hit during the Winter.
---
---
All this brings everything into perspective. How much of their ever-so-talented farm system are the Yankees willing to spend on three years of control on a starting pitcher with durability concerns?
Even without considering the injuries, why invest in a starter hyped up by a thin market when they could ink the more skilled Yu Darvish for no prospects come this upcoming offseason?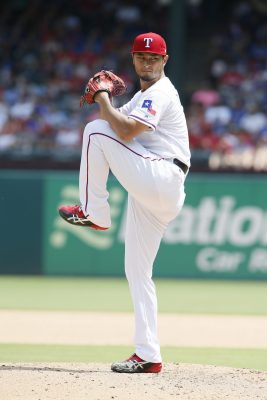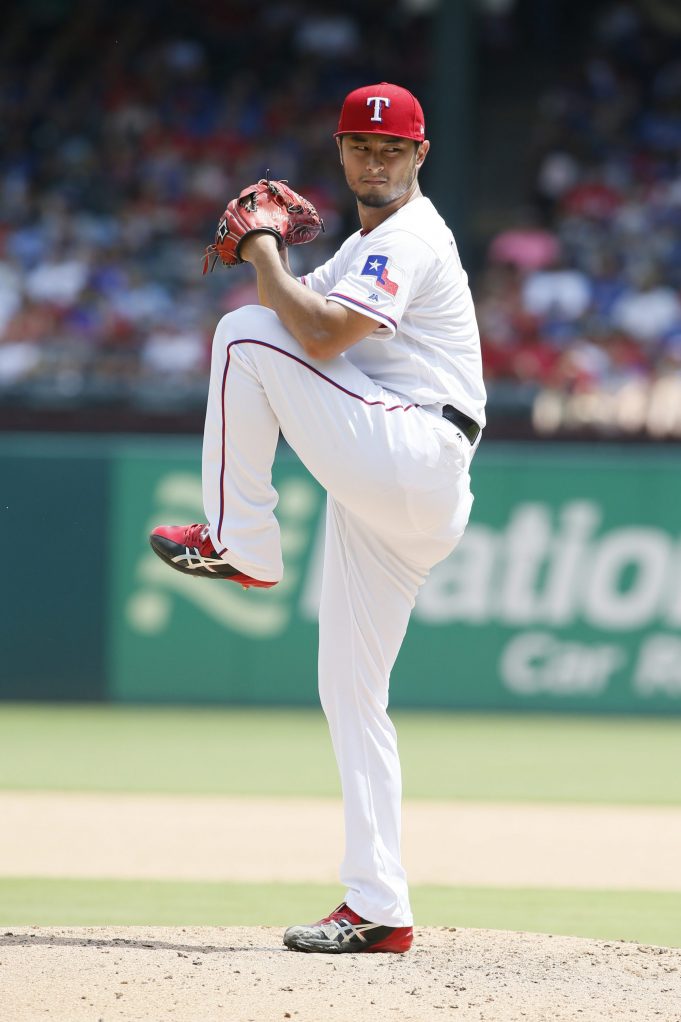 Oakland wants a deal similar to the package the Chicago White Sox acquired for Jose Quintana. That included two top prospects and mid-levels with upside. Considering the Yankees weren't willing to part with their top guys (Gleyber Torres and Clint Frazier) for Quintana, does it make sense to do it for Gray?
The Yankees are on the verge of being taken advantage of. Which is scary considering how hard Cashman worked to make the future outlook of the organization so bright.
Their last move with Chicago made it all but guaranteed that the 2017 Yankees will be in the postseason. Whether it's a Wild Card or a legitimate threat to Houston, they should be there (77.7 percent chance of clinching a spot before their win on Tuesday).
And heck, with a bullpen featuring Adam Warren, Chad Green, Tommy Kahnle, David Robertson, Dellin Betances and Aroldis Chapman, a run at the commissioner's trophy isn't too far-fetched.
Yes, the re-tooling Yankees may be World Series contenders without adding a starting pitcher. What more could fans ask for considering the roster did a back flip a year ago at this time?
---
---
Cashman isn't comfortable with his current unit. Yet, with a rotation that's technically above average (rotation's ERA ranks 10th in ERA), seeing what they have in Caleb Smith and Chance Adams or going for a cheap option (like Lance Lynn, Jeremy Hellickson, etc) in their walk year will keep the top prospects in the system while keeping the status quo.
It may not be enough to bring home title No. 28, but a deal for Sonny Gray won't be enough to outshine the Astros in a postseason series. All it does is give the Yankees a starter — one worse than a couple options they can pursue in the offseason at the cost of no prospects — at a price they're rightfully hesitant to pay.