After pulling off one of the first blockbuster deals of trade deadline season, ESNY breaks down why the New York Yankees/Chicago White Sox trade works for the Bombers.
The New York Yankees and the Chicago White Sox brought their necessities to the table and pulled off a seven-player swap late Tuesday night.
David Robertson came home to the team that drafted him in 2006 and was joined by Tommy Kahnle and Todd Frazier. In exchange, the Yankees' sent first-round draft pick of the 2016 MLB draft Blake Rutherford, Tito Polo, Ian Clarkin and Tyler Clippard to the Southside of Chicago.
---
---
It was an ideal trade for both teams. The Yankees have established themselves as legitimate contenders ready for a push while still heavily armed for future success. The White Sox continued the breakdown of their roster and obtained yet another Top-100 prospect. They now own 10 of the Top 100 prospects, the most in Major League Baseball.
While it's fair for both squads, one has to appreciate the job general manager Brian Cashman just did. After completely changing the complexity of the franchise a year ago by selling off top-tier assets, he just produced a winner in 2017 with a cautious buy.
Here the six reasons why Cashman's swap with Rick Hahn was fitting for New York. And why no Yankee fan should analyze this trade without a slight grin.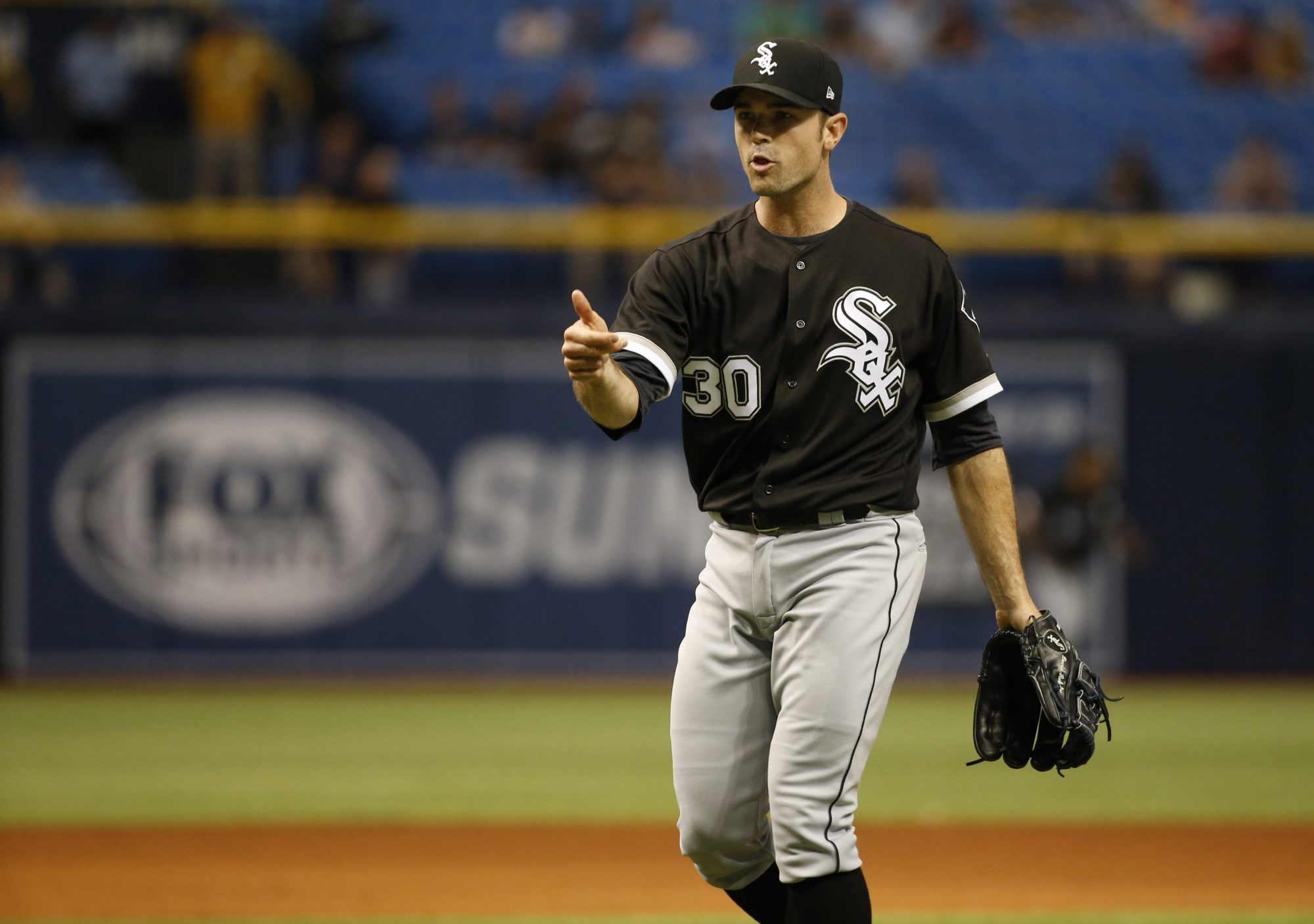 Three-Headed Monster Part 2
David Robertson, who worked with Dellin Betances in the back-end of the Yankees' bullpen back in 2014, will now join Betances and closer Aroldis Chapman, giving New York the closest thing to "No-Runs DMC."
It's likely that Roberston, who has experience closing (131 career saves), will now set-up Chapman which pushes Betances into a fireman-type role in the seventh inning. This also means it's not the end of the world when one of the three needs a night off as each trio has some sort of experience closing. Andrew Miller might not be in the picture, but it's a pretty striking back-end trio manager Joe Girardi now has to work with. 
What this trade also does is bolster the middle relief unit. There's no sugarcoating that.
Kahnle has been one of the best relievers this season (60 strikeouts in 36 innings) and can get both lefties and righties out. Right-handed hitters own a .499 OPS against him while .672 OPS. Better, but not great. The 27-year-old has also fanned 24 of the 59 lefties faced.
Adding that kind of arm into a middle relief corps that features Chad Green (1.75 ERA, 12.3 K/9) and Adam Warren (1.91 ERA, 8.8 K/9) makes the bridge to Betances-Robertson-Chapman much more stable and shortens the game using reliable arms.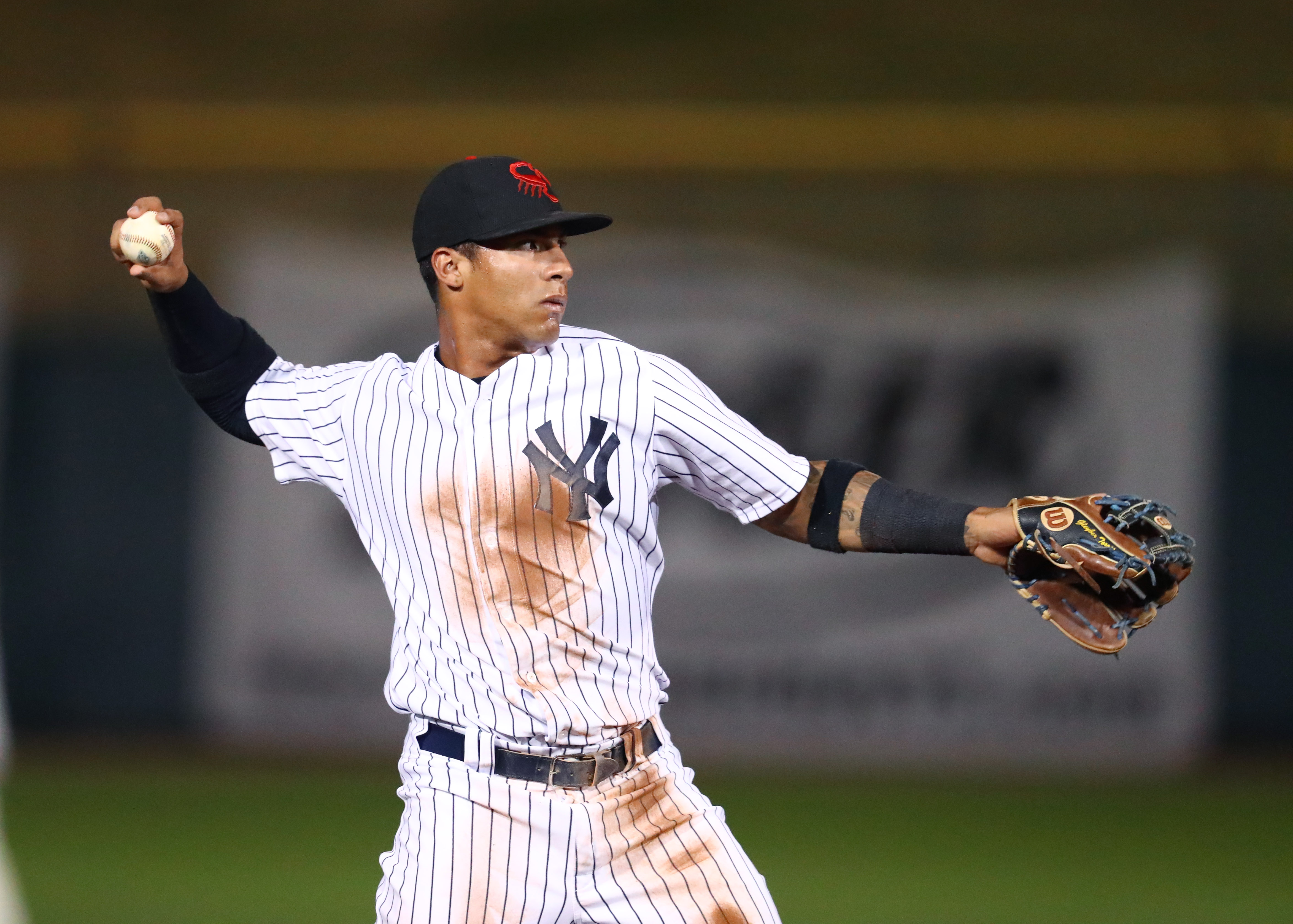 Farm System Still Elite
What makes this deal so interesting is that Cashman gave up none of his "close-to-major-league-ready" talents for solid reinforcements to the bullpen and a high-profile name like Todd Frazier.
Clarkin, the left-handed pitcher the Yankees took in the first-round of the 2013 MLB draft, was an oft-injured starter who the team was going to have to consider putting on the 40-man roster this offseason. Instead of losing him to the Rule-5 Draft or making room on the roster for an injury-plagued starter in High-A ball, they simply used him as a trade chip in this seven-player swap.
---
---
Losing Rutherford is quite a loss, but many scouts rate Estevan Florial as the outfielder with the highest ceiling on the farm. With depth like the Yankees have, it's easy to use a 20-year-old outfielder out of high school for established veterans. Especially when Gleyber Torres, Clint Frazier, Miguel Andujar, Justus Sheffield, Chance Adams, Tyler Wade among others are still around.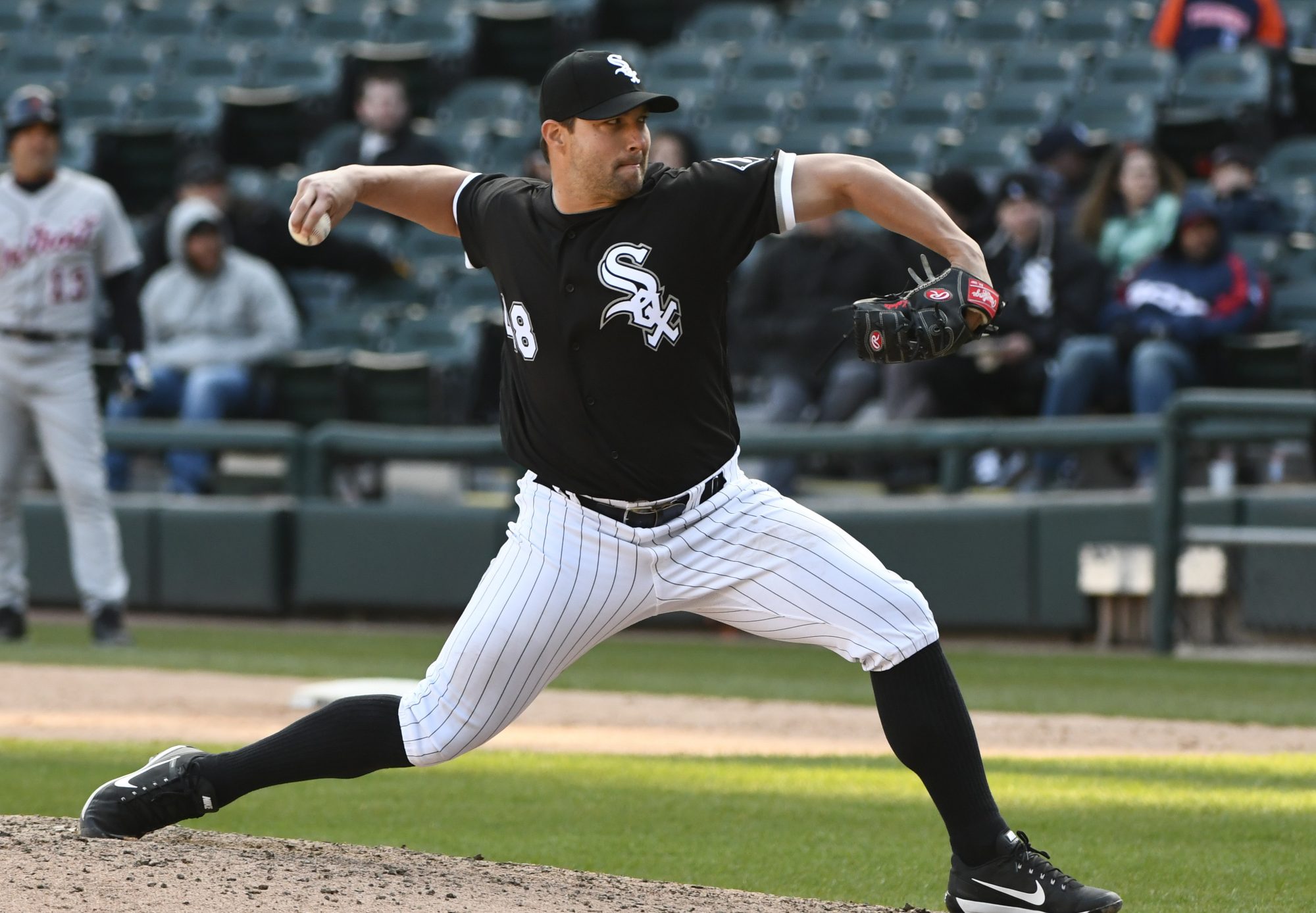 Team Control
I've talked about it before: Cashman needed to keep controllable assets in mind as he negotiated deals. One-year deals should only be considered if it's mere patchwork. Apparently, he listened.
Robertson, 32, is owed the rest of his $12 million salary for 2017 and is under contract for $13 million next year. He will not hit the open market until 2019. Kahnle, 27, is eligible for arbitration for the first time in his four-year career after the season and will be under team control through 2020. You're talking about those two plus Betances and Chapman for at least the next two years.
Frazier will become a free agent after this season but is simply manning the fort until Gleyber Torres is ready or when Greg Bird is healthy enough to man first base full-time. This could also be an audition for next year's designated hitter's role in the Bronx.
For the time being, however, the Yankees shipped away a 20-year-old who wasn't going to be ready until 2020 for two relievers that can help New York win not only sooner rather than later, but for more than half a season.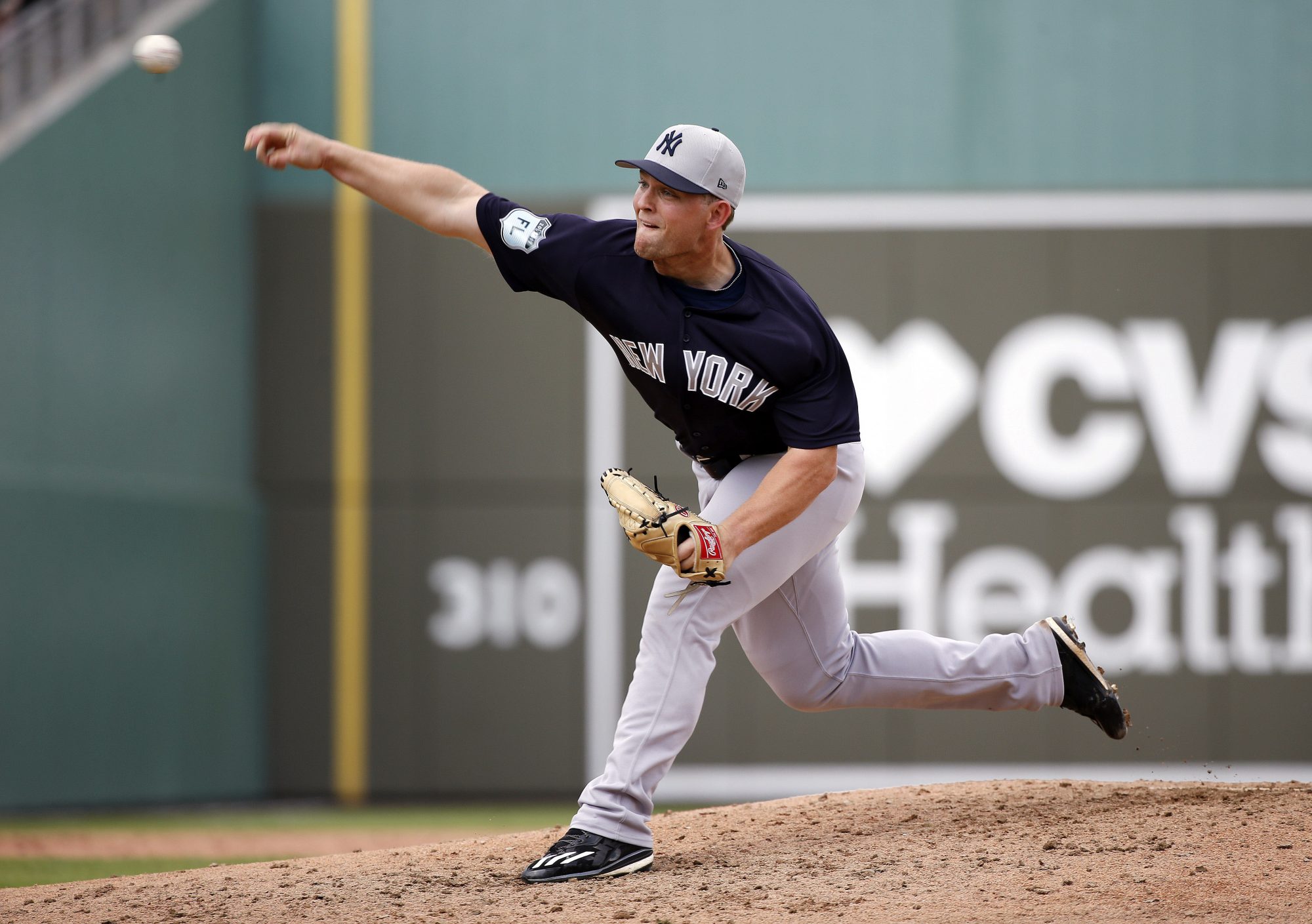 Not Expecting Rotation Upgrades
While there is some concern regarding the Yankees' rotation and they do have the firepower to pull off a deal for one, it's likely that an upgrade will come from within.
Masahiro Tanaka should be better than the first-half version of himself. CC Sabathia is enjoying yet another solid season in the latter portion of his career. Luis Severino is an All-Star. If it weren't for Aaron Judge, Jordan Montgomery would be the front-runner in the American League Rookie of the Year race.
---
---
Those things considered along with a bolstered bullpen, the game is now short enough to the point where Cashman could hold off on shipping another Top-5 prospect away in year two of this re-tool. Chance Adams (10-3, 1.94 ERA between Double and Triple-A this season) could be the "upgrade."
While one would argue this isn't a reason why this trade is perfect, this gives the Yankee brass the ability to see if one of their top pitching prospects is ready for the bright lights. With the demand for starting pitching at an all-time high this year, it would be smart to stand pat in this regard. Especially when the game just shortened by two innings.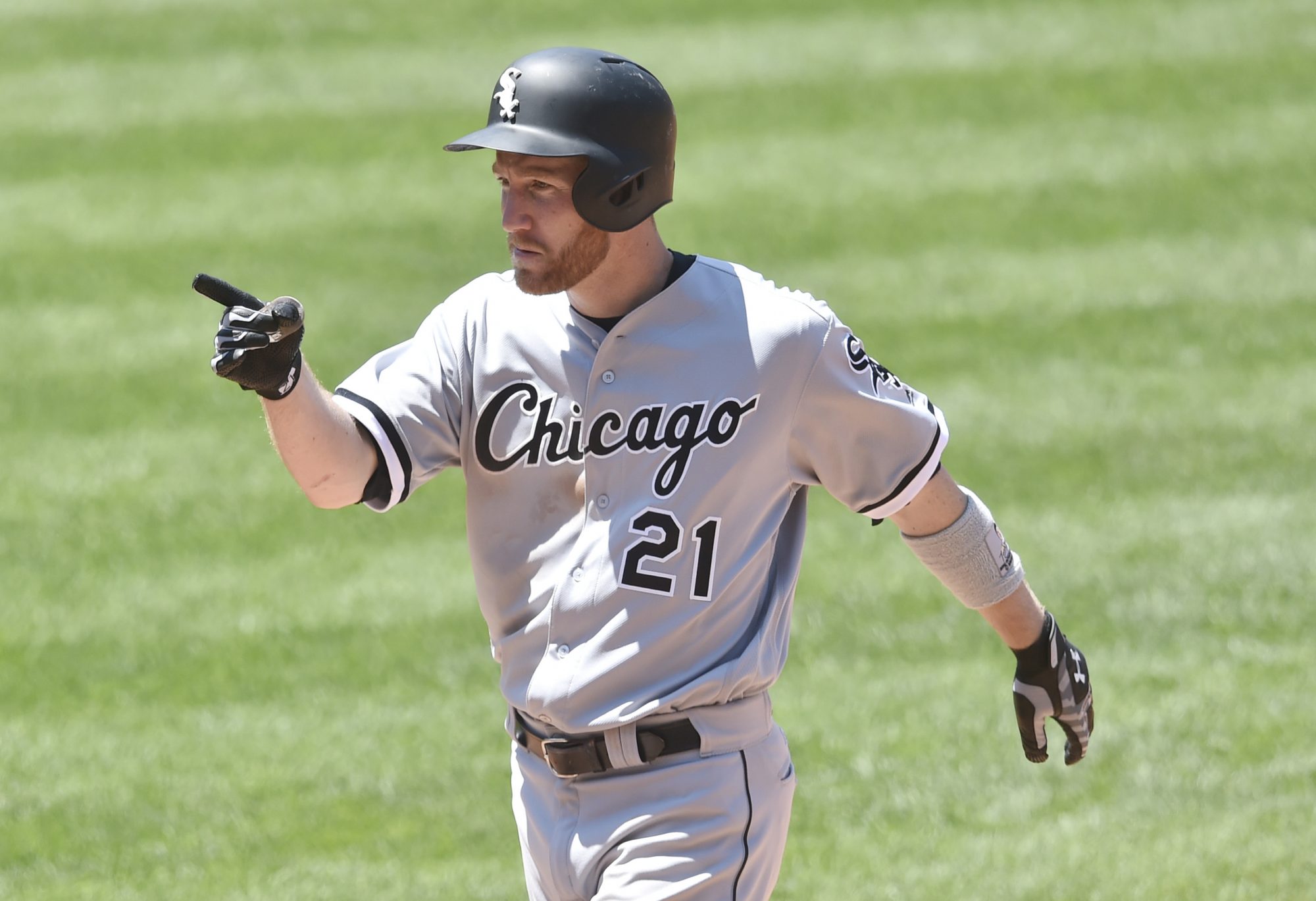 Platoon/Bad Luck
Todd Frazier isn't considered a platoon player by any means. In New York, however, that could change.
Against left-handed pitching, the 31-year-old is posting an OPS of .818. Not perfect, but Chase Headley's OPS against southpaws in 2017 stands at .534. Shifting these guys in-and-out could help boost the Yankees overall .697 OPS from the hot corner this season.
---
---
Furthermore, despite what you think of Frazier's .208 batting average, his .214 BABIP and his line drive rate of 18.9 percent (per FanGraphs) tells us that the two-time All-Star has run into some bad luck in 2017. Considering the protection he now has in hitters like Judge, Gary Sanchez, Matt Holliday, Didi Gregorius and Starlin Castro, Frazier will fit right into the Yankees' lineup.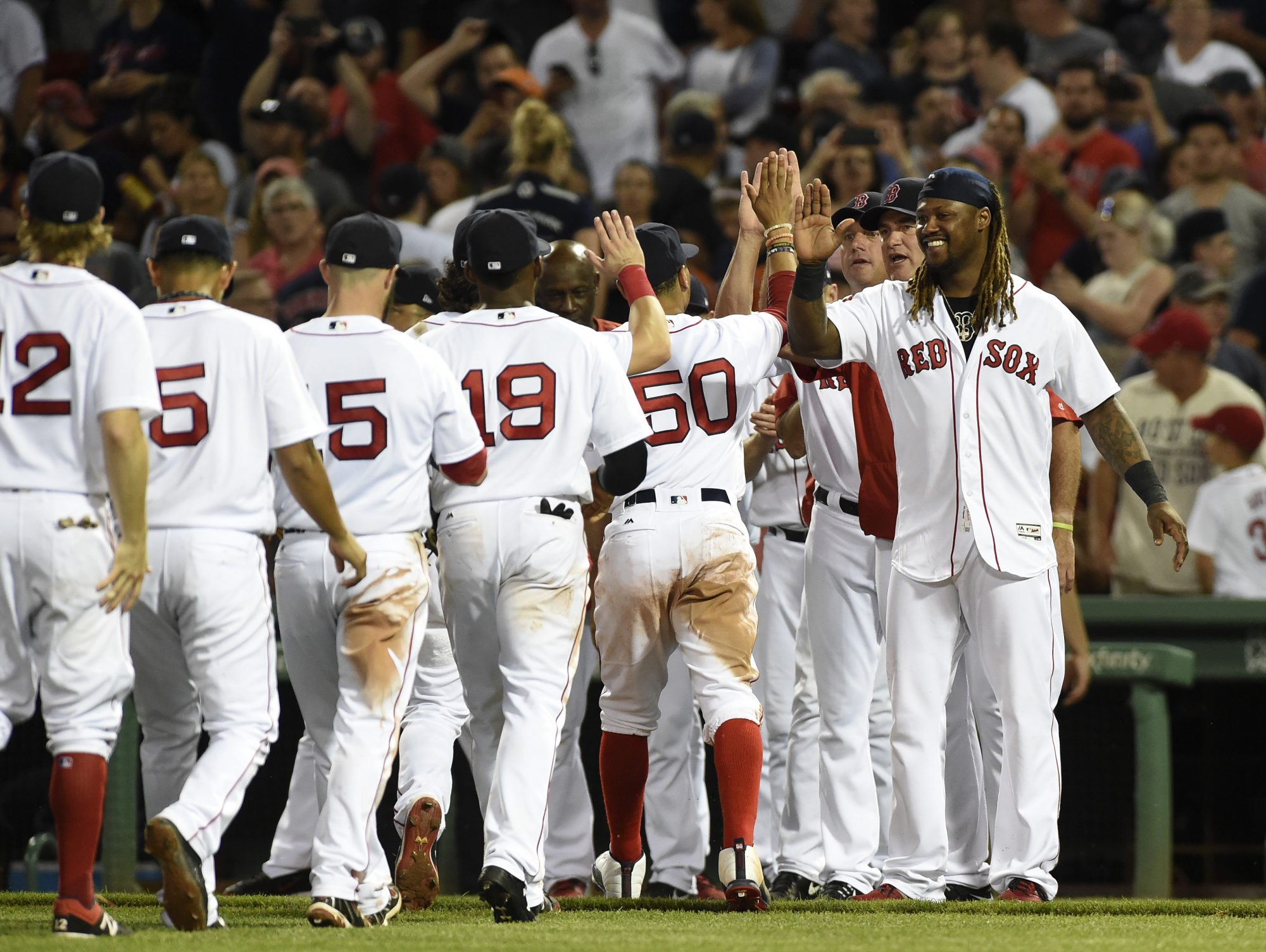 Blocking Boston
What's better than a blockbuster seven-player trade that makes your team a legitimate contender? When those three players were players the Boston Red Sox desired.
With the acquisition of Frazier, Robertson and Kahnle the Yankees not only improved their squad, but they prevented their biggest rival, the Boston Red Sox, from doing the same. Yankees are just 3.5 games behind them in the AL East race and, thanks to these additions, have done enough to improve on their dismal 9-18 record in one-run games in hopes to make a run for the divisional crown.
For Boston, however, they are back to drawing board knowing how terribly they need a third baseman and help get the ball from a stellar rotation to All-Star closer Craig Kimbrel.
---
---
The Evil Empire is back sooner than expected. Very few, if any, could have predicted that the 2017 New York Yankees would be in a bidding war with the Red Sox for huge assets after what transpired in 2016. Not only did that happen, but Cashman won with what appeared to be little contest and for a reasonable price. All in all, this is deal one can't hate as it worked out all too well.