With the first half of the 2017 Major League season over, ESNY takes a look into how the New York Yankees rotation performed.
The starting rotation was undoubtedly the greatest concern for the New York Yankees heading into the 2017 season.
With a staff highlighted by veterans CC Sabathia and Michael Pineda anchored by Masahiro Tanaka featuring young unknowns in Luis Severino and Jordan Montgomery, no one truly knew what to expect.
---
---
Now, as the second half is about to get underway, the staff has surprisingly held its own. Among Major League rotations, the Yankees rank 10th in ERA (4.26), seventh in K/9 (8.91), eighth in FIP (4.21) and have allowed the tenth-fewest hits (480).
Surely those are rankings fans didn't necessarily expect, but it's time to go pitcher-to-pitcher and break down how each individual performed throughout the first half.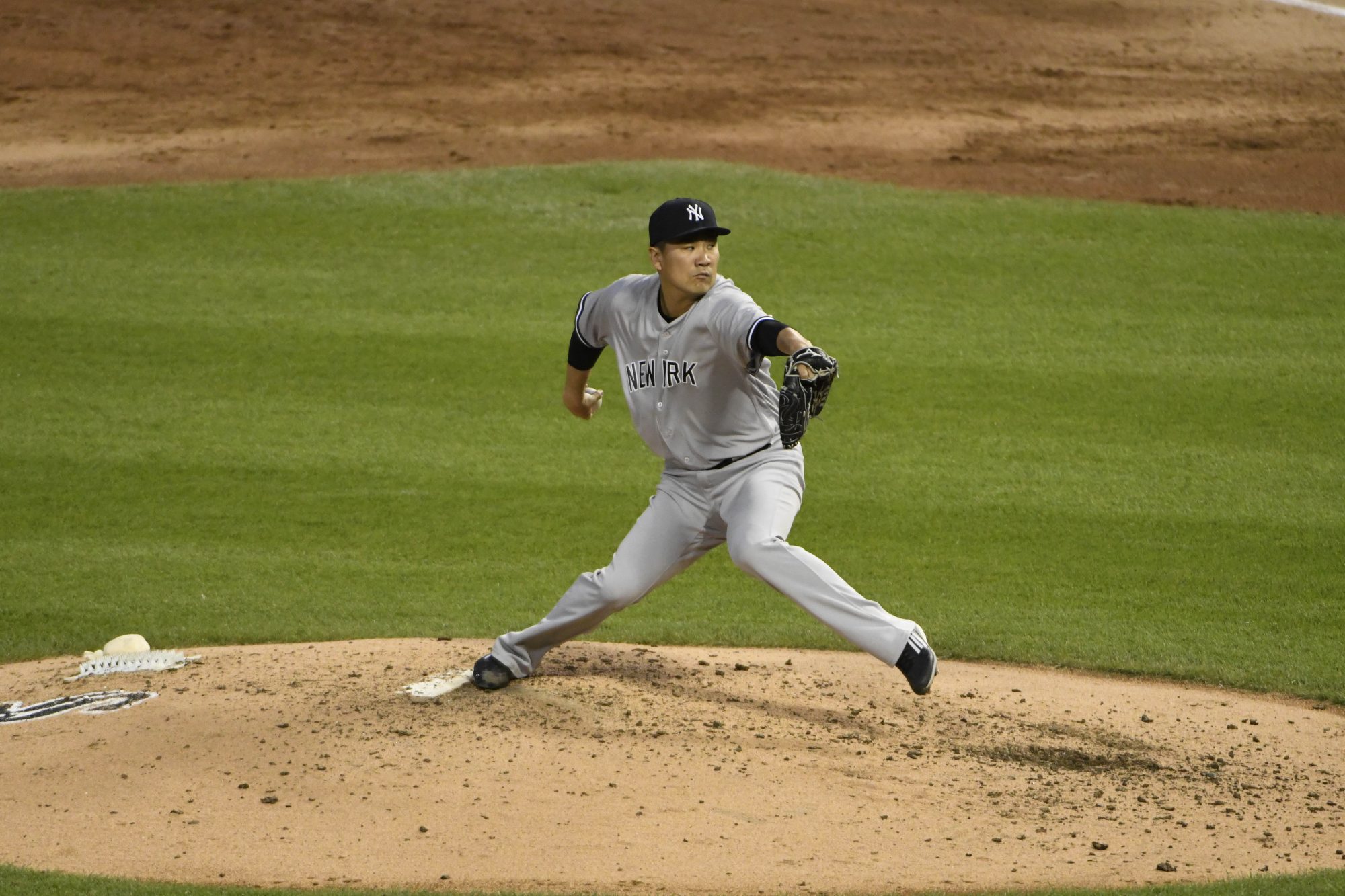 Masahiro Tanaka: 7-8, 5.47 ERA
Grade: D
It's fairly difficult to go from one of the best pitchers in the game to one of the worst pitchers in the game from one year to the next, but the Yankee "ace" has done just that. 
Among the 75 qualified MLB starters, Tanaka ranks 70th in ERA (5.47), 62nd in FIP (5.03) and 59th in strikeout-to-walk ratio (3.81). He has also allowed the fourth-most home runs (23) en route to the highest home run per nine rate of 2.0.
Tanaka has been the Yankees' biggest problem this season. Of course, some blame could be thrown at Tyler Clippard and the bullpen, but New York depended on Tanaka to be the stabilizing force in what was supposed to be a rotation in question.
No one was worried about him, especially after ranking third in the American League in ERA last season. Now, he is one of the main culprits as to why the Yankees are 7-18 since they were a season-high 15 games over at the end of play on June 12 and his continued struggles will form a massive obstacle in the race for the postseason.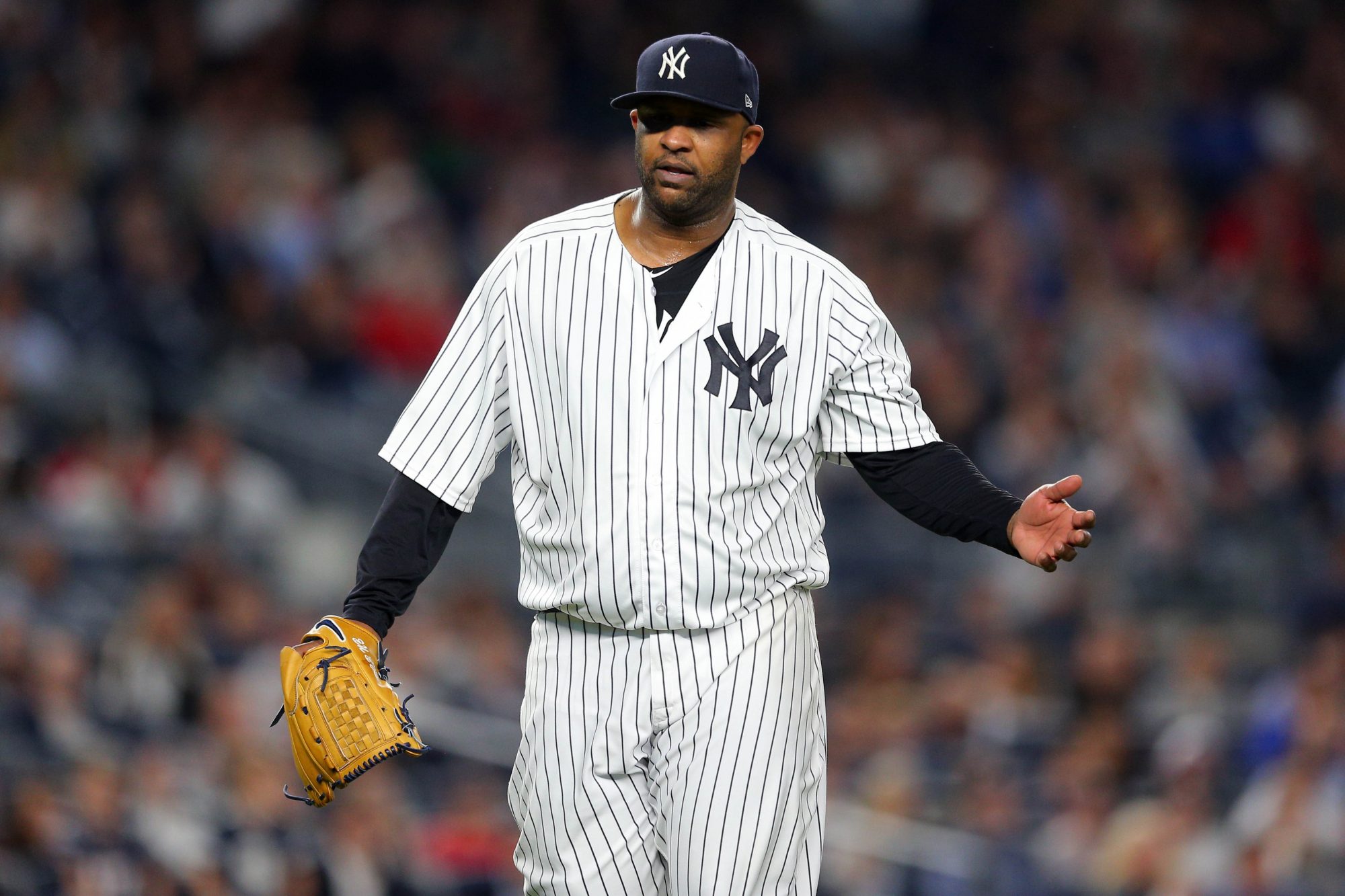 CC Sabathia: 7-3, 3.81
Grade: B-
If you discount a four-start stretch in which Sabathia allowed 22 runs in 20.2 innings (April 21 to May 9) and a three-week-long hamstring injury, the 36-year-old has been a steady presence in the Yankees' rotation.
Overall, Sabathia owns a 7-3 record featuring a 3.81 ERA — very close to the 3.91 he posted in 2016 — and was certainly carrying the rotation until he hit the shelf. If he could put his dud on  July 4 behind him and put up more numbers like he posted before he got hurt, Sabathia will not only be a favorite free agent target, but also help New York into the postseason.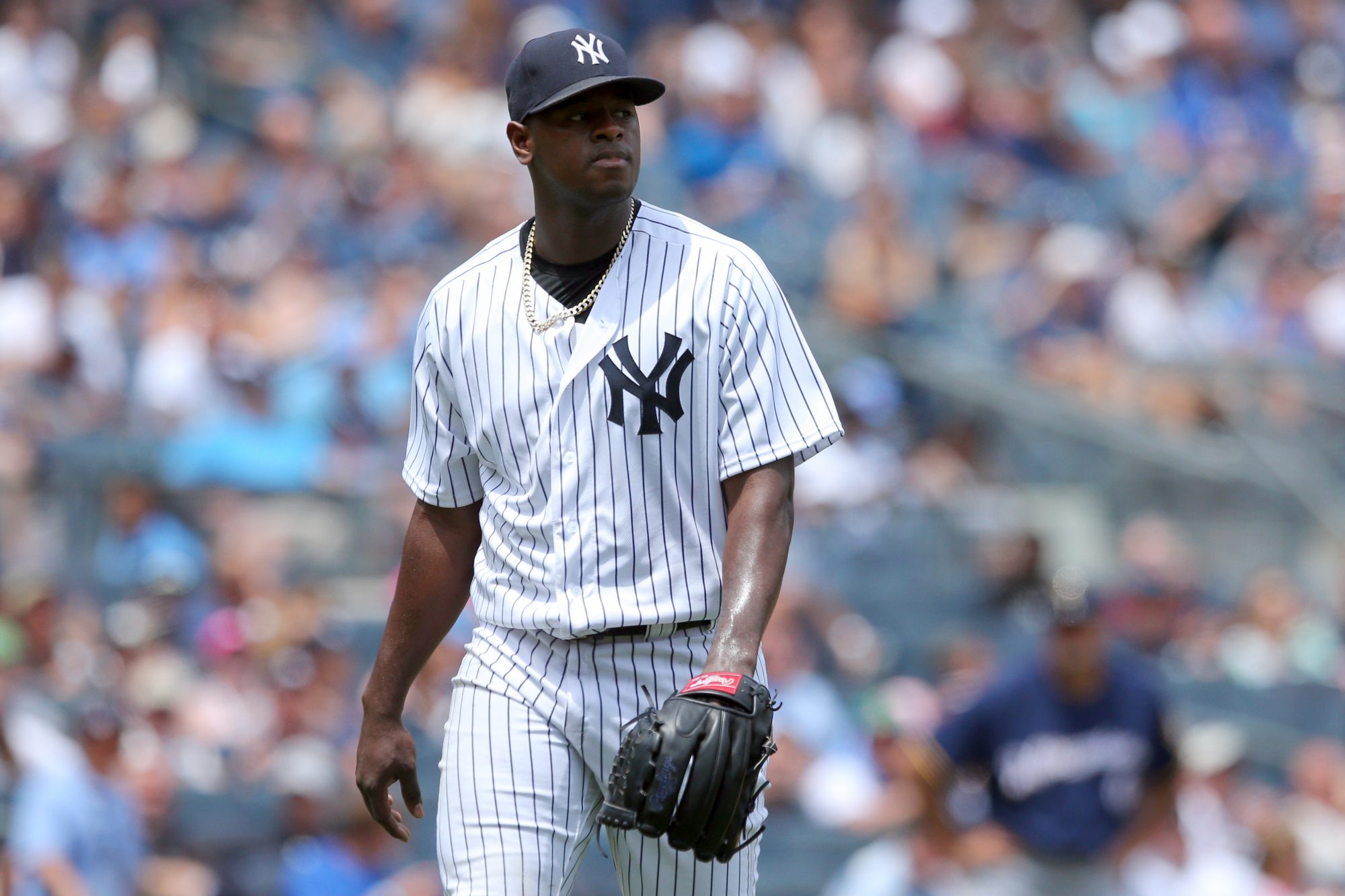 Luis Severino: 5-4, 3.54 ERA
Grade: A-
Sevy would easily earn an A if it weren't for his last two starts before the break, but the 23-year-old is finally starting to fill the shoes and live up to the title of "future ace."
In 17 starts, Severino registered 124 strikeouts in 107 innings and earned his first career All-Star game appearance. He also ranks eighth among qualified Major League starters in strikeouts-per-nine ratio (10.46) and overall WAR (3.0).
All this comes after what was an unfortunate 2016 (0-8, 8.50 ERA as a SP) when he was deemed a failed starter, demoted to the minors on multiple occasions and then sparked the discussion regarding his future in the bullpen. All that pressure on his shoulders and he answered it with an authoritative first half.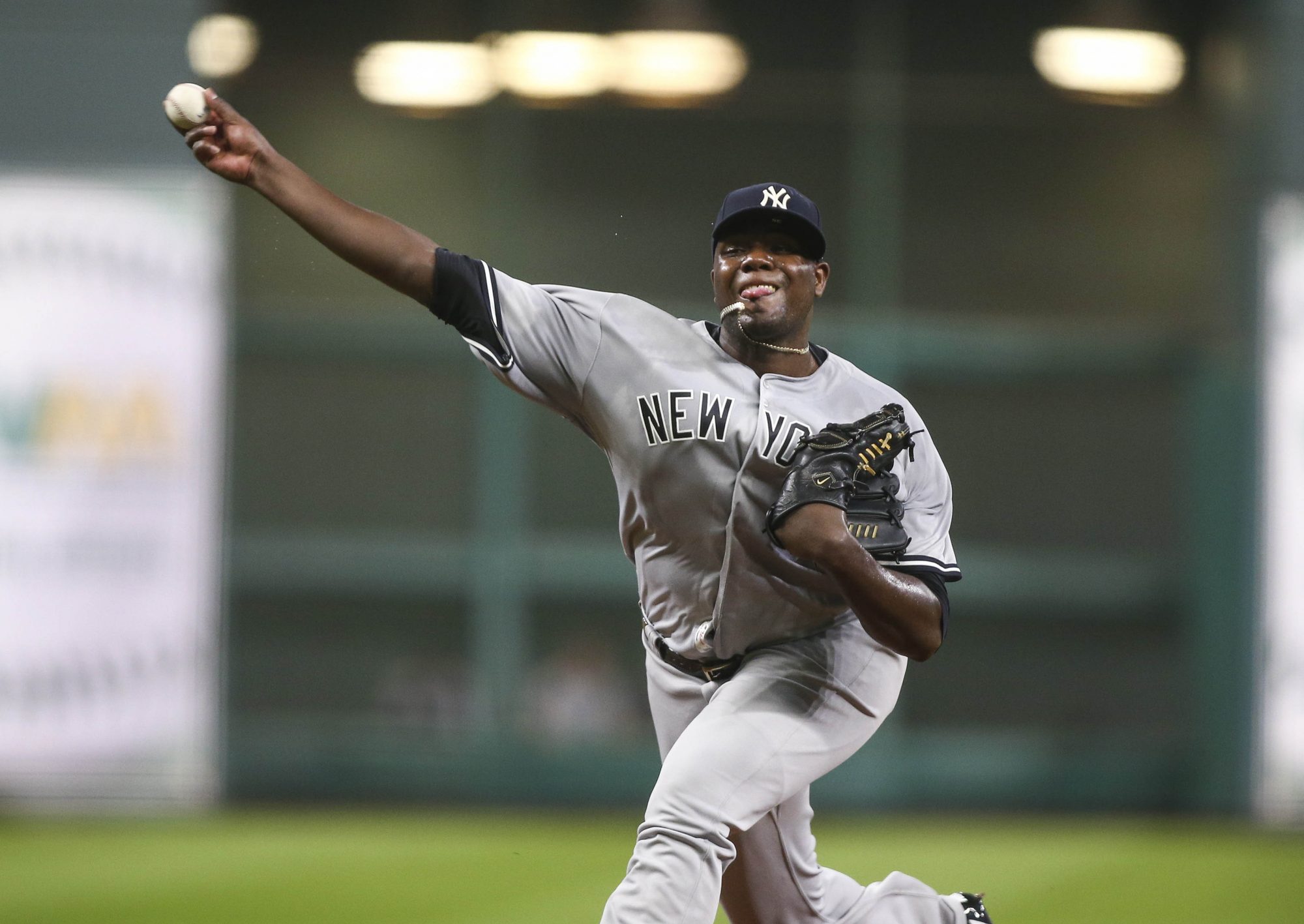 Michael Pineda: 8-4, 4.39 ERA 
Grade: C
At one point, Big Mike looked like he had finally cashed in on his nasty arsenal. Through his first 10 starts, the 28-year-old went 6-2 with a 3.32 ERA featuring 66 strikeouts compared to just 12 walks and even made the case that he could be the ace of the staff.
Like the enigma Michael Pineda is, however, he fell right back down to earth. Since June 2, the right-hander has allowed nine home runs over seven starts to coincide with 25 earned runs (6.14 ERA) and an opponent's slash line of .335/.365/.538. He has quickly become a pitcher the Yankees would want to keep when he becomes a free agent at the end of 2017 to one they would let walk when his contract expires.
Looking forward, manager Joe Girardi will be looking hand the ball to Pineda as a trusted veteran in a big game despite how frustrating his 1.287 WHIP. His first test in those games will be in the ever-so-important series against the Boston Red Sox this weekend.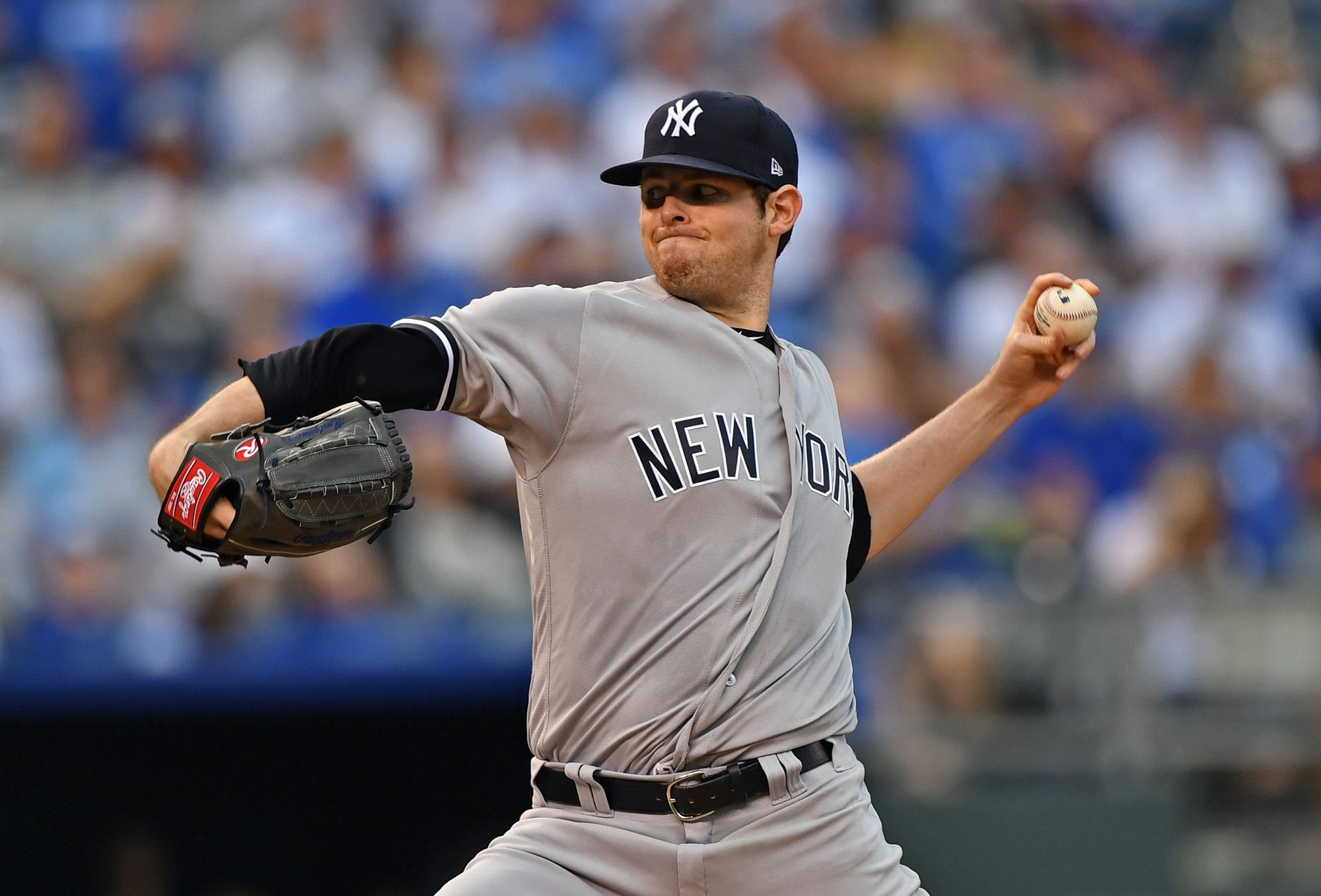 Jordan Montgomery: 6-4, 3.64 ERA
Grade: A- 
From the moment the Yankee brass saw Montgomery's poise on the mound in spring training, one could tell they fell in love with his consistency, mechanics, arsenal and the idea of what he could bring to the rotation. Looking back, adding him as a fifth starter was one of the better roster decisions of 2017.
In 16 starts, Montgomery is 6-4 with a 3.64 ERA and 87 strikeouts over 91.1 innings pitched. In fact, that strikeout total is the third-most among Yankee rookie pitchers within their first 16 career starts trailing only Masahiro Tanaka (127) and Orlando Hernandez (108).
---
---
Montgomery has seemingly done no wrong this year and it's remarkable to see a rookie southpaw become the most consistent starter in that Yankee rotation. His build reminds fans of Andy Pettitte, but his first half performance gives us the idea that he'll establish himself as a homegrown name shortly.