Reputable baseball author Douglas J. Gladstone brings you a dandy, "The 500 MLB Retirees Without MLB Pensions.
A
s
Aaron Judge
and
Gary Sanchez
of the Yankees, and
Michael Conforto
, of the Mets, get ready to participate in their first All-Star Games tomorrow evening, it's worth noting that there are 500 retired ballplayers who aren't being treated as All-Stars by Major League Baseball (MLB), the union representing the current players, the Major League Baseball Players' Association (MLBPA), and the group representing the game's alumni, the Major League Baseball Players' Alumni Association (MLBPAA).
None of them are working to help these 500 individuals obtain pensions or health insurance.
You read that correctly. See, prior to 1980, ballplayers had to have four years' service credit to earn an annuity and medical benefits. Since 1980, however, all you have needed is one day of service credit for health insurance and 43 days of service credit for a pension.
When that arrangement was brokered with MLB, the late labor economist Marvin Miller, who was the first executive director of the MLBPA, didn't insist that there should be a provision retroactively restoring the pre-1980 players into pension coverage.
So the only thing these men receive is an annual nonqualified retirement payment of up to $10,000. And that's before taxes are taken out.
Former Met George "The Stork" Theodore is one of these men. So are former Yankee hurlers Rich Hinton and Bill Burbach. Ditto former Met pitchers Hank Webb and Rick Baldwin, as well as outfielder Dave Schenck.
Each year, Theodore receives a gross check of $5,000. After taxes are taken out, his net check is $3,500.
To make matters worse, the retired players' loved ones cannot receive this payment when they pass on. So neither Theodore's wife, Sabrina, nor his son, Alexander, cannot be named as his designated beneficiary.
When the Stork goes, that payment goes with him.
Now is that fair?
If you're a retired ballplayer who played in "The Show" after 1980, the minimum annual pension you're receiving is a reported $34,000. The maximum pension a vested retiree can receive is $210,000, according to the Internal Revenue Service.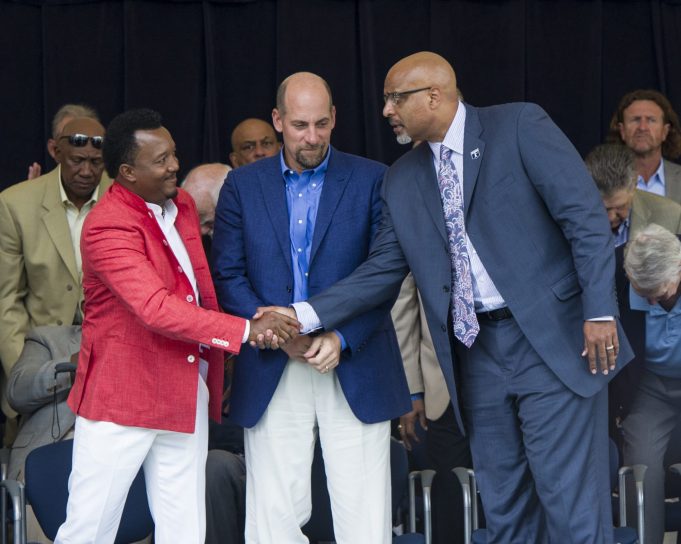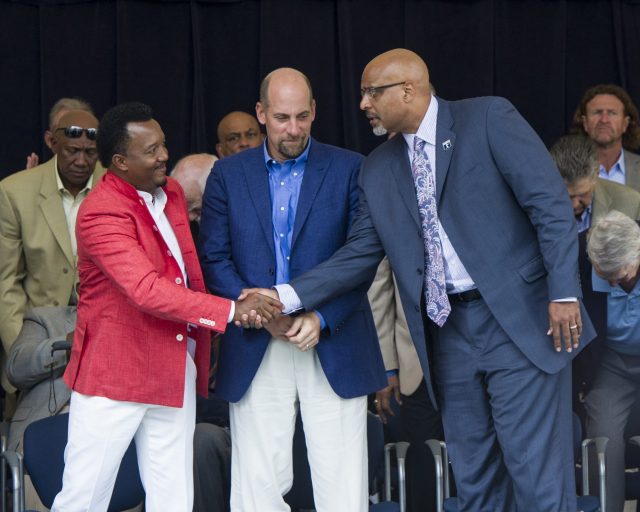 The league doesn't have to discuss this matter unless the union introduces the topic in collective bargaining negotiations. Of course, that would also mean that Tony Clark, the former Detroit Tiger All-Star first baseman who now leads the union, would actually want to divvy up some of the collective pie. However, since retired players aren't due the duty of fair representation, to date, he has been silent on the matter.
Which leaves the Colorado Springs -based MLBPAA, whose mission is to, not surprisingly, take care of baseball alumni. Led by Jersey City, New Jersey native Jim Hannan, who is chairman of the board of directors of the MLBPAA, and its executive director, Dan Foster, a former executive with MLB Advanced Media, the alumni group is doing squat to help the Stork.
A former pitcher for the Washington Senators, among other teams he played for, Hannan pitched in 276 games and compiled a won-loss record of 41-48 with a 3.88 Earned Run Average, including a career best 10-6 in 1968 when he was with Washington.
A respectable career, but Hannan's celebrity comes from the fact he claims it was his master's thesis which Miller studied to learn about the MLB benefits plan.
Whether you take that for hyperbole or not, Hannan has a responsibility to his constituency as the chairman of the board. He should be fighting to retroactively amend the vesting requirement change that granted instant pension eligibility to ballplayers in 1980.
Why isn't Hannan making his pitch to retroactively restore these guys into pension coverage? Ask any employment benefits attorney and he or she will tell you it can be done. Heck, even MLB Commissioner Rob Manfred concedes it can be done in collective bargaining.
Unfortunately, all the MLBPAA cares more about is staging golf events and youth clinics. And while taking care of the future generation is commendable, in light of Forbes' recent report that the players' pension and welfare fund is valued at $2.7 billion, I think it is reprehensible that the union and alumni association are both against taking better care of its non-vested retirees, many of whom are filing for bankruptcy at advanced ages, having banks foreclose on their homes and are so sickly and poor that they cannot afford adequate health insurance coverage.
C'mon Jim. I know you're active with Catholic Athletes for Christ. Show a little healthy respect and love for your brothers who played in the major leagues. Accept responsibility for the welfare of these fellows; aren't you their keeper?
Douglas J. Gladstone, Author
"A Bitter Cup of Coffee; How MLB & The Players' Association Threw 874 Retirees a Curve"