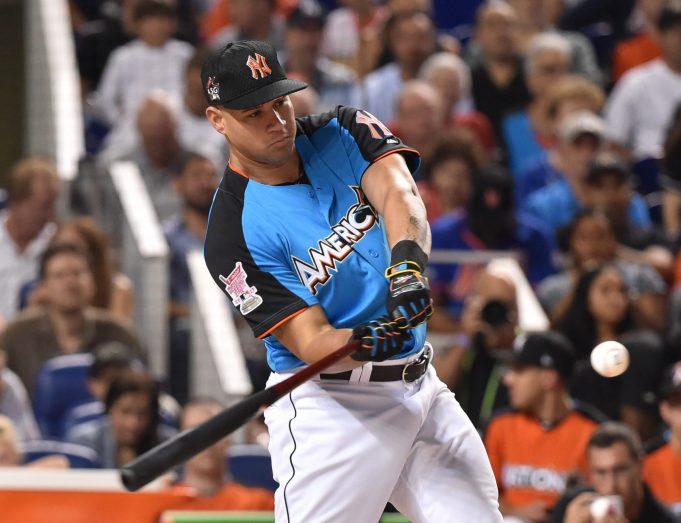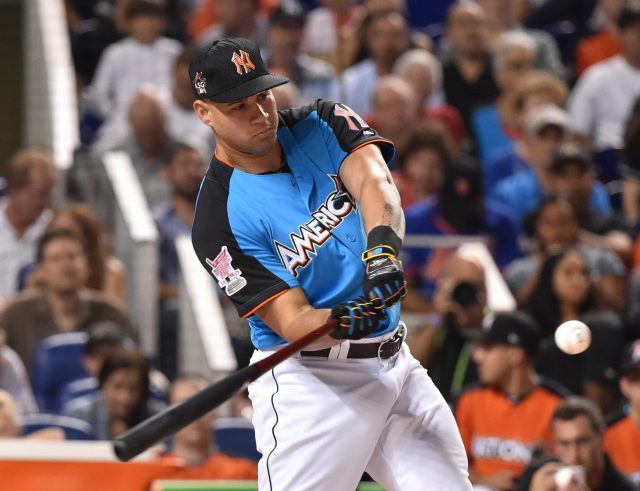 New York Yankees catcher Gary Sanchez simply dazzled in the first round of tonight's Home Run Derby tournament in Miami.
New York Yankees starting catcher Gary Sanchez put on a show in the first round of the Home Run Derby by hitting 17 blasts over the wall.
The right-handed slugger eliminated reigning champion Giancarlo Stanton by mashing 17 home runs and leaving the crowd with their jaws on the ground.
https://twitter.com/EliteSportsNY/status/884572467238506497
---
---
Sanchez proved all of his doubters, including Logan Morrison, wrong by eliminating the favorite to win the tournament in just the first round.
If you add up all of the distance's of Sanchez's long balls, it adds up to a total distance of 1.4 miles, simply unbelievable for a guy who some believed shouldn't have even been placed in the tournament.
With a finals matchup between Sanchez and Aaron Judge still possible, stay tuned for more longball updates from the Yankees baby bomber sluggers.