The New York Yankees will officially be heading into the trade deadline as buyers. So, who could be packing their bags for the Bronx by July 31?
It's official: the New York Yankees will be buyers in 2017, as general Brian Cashman confirmed the state of the organization on the YES Network with Michael Kay on Sunday afternoon.
With that, come the questions. Who will they pursue? Which prospects will they give up? How "all in" is Cashman willing to go? All of these should be answered by this year's non-waiver trade deadline on July 31 and we're here to break down some realistic trades you should expect when the dust settles.
---
---
Before you buy into the term "buyers," however, one should note that Cashman stated that New York will be "careful buyers."  The Yankees' farm system is so deep that they'll be able to make sizeable deals with sellers without moving any of their top prospects like Gleyber Torres and Clint Frazier — which is exactly what the front office will keep in mind as they attempt to make necessary improvements.
Taking that into consideration, here are three realistic moves one could foresee before the Yankees head into August with clinching the American League East crown on top of their to-do list: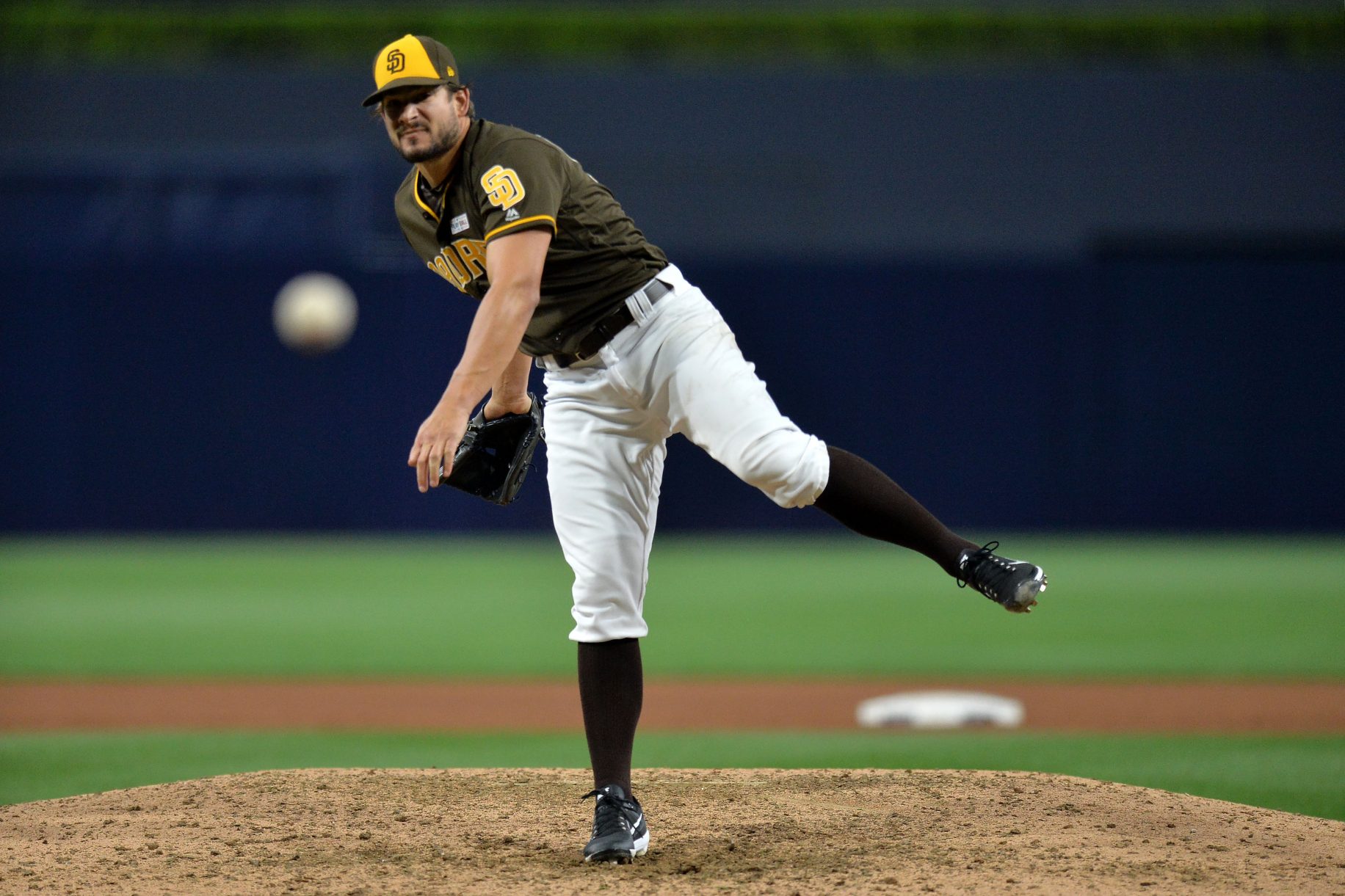 Yankees Get: Brad Hand & Brandon Maurer
Padres Get: Dillon Tate, Tyler Wade, Thairo Estrada & Billy McKinney
The Yankees have already been linked to Brad Hand and Joel Sherman of the NY Post reports that Brandon Maurer may be on their radar as well.
Hand, a 27-year-old lefty with team control until 2020, ranks fourth among relievers in innings pitched (47) — after leading the league with 82 appearances in 2016 — and has registered a 2.30 ERA en route to his first All-Star selection. Hand also owns an 11.5 K/9 ratio along with a strikeout-to-walk ratio (4.62) that ranks 22nd-best among qualified relievers.
Maurer has struggled this season (0-4, 5.60 ERA) but advanced metrics (2.95 FIP, xFIP, 3.31 SIERA) and his strikeout rates (8.92 K/9, 5.00 K/BB rate) paint a more positive picture for the righty who's also under team control until 2020.
It would be interesting to see if Cashman would be willing to give up a trio of young studs like Tate, Wade and McKinney, but a move like this will stabilize the bullpen with the 15 losses in July and bring two proven yet controllable bullpen pieces into the organization.
Some say team control is more valuable than genuine talent in the reliever market this season and the rebuilding Yankees, who are looking more toward 2018 and beyond, should follow that trend as they look to commence their next dynasty.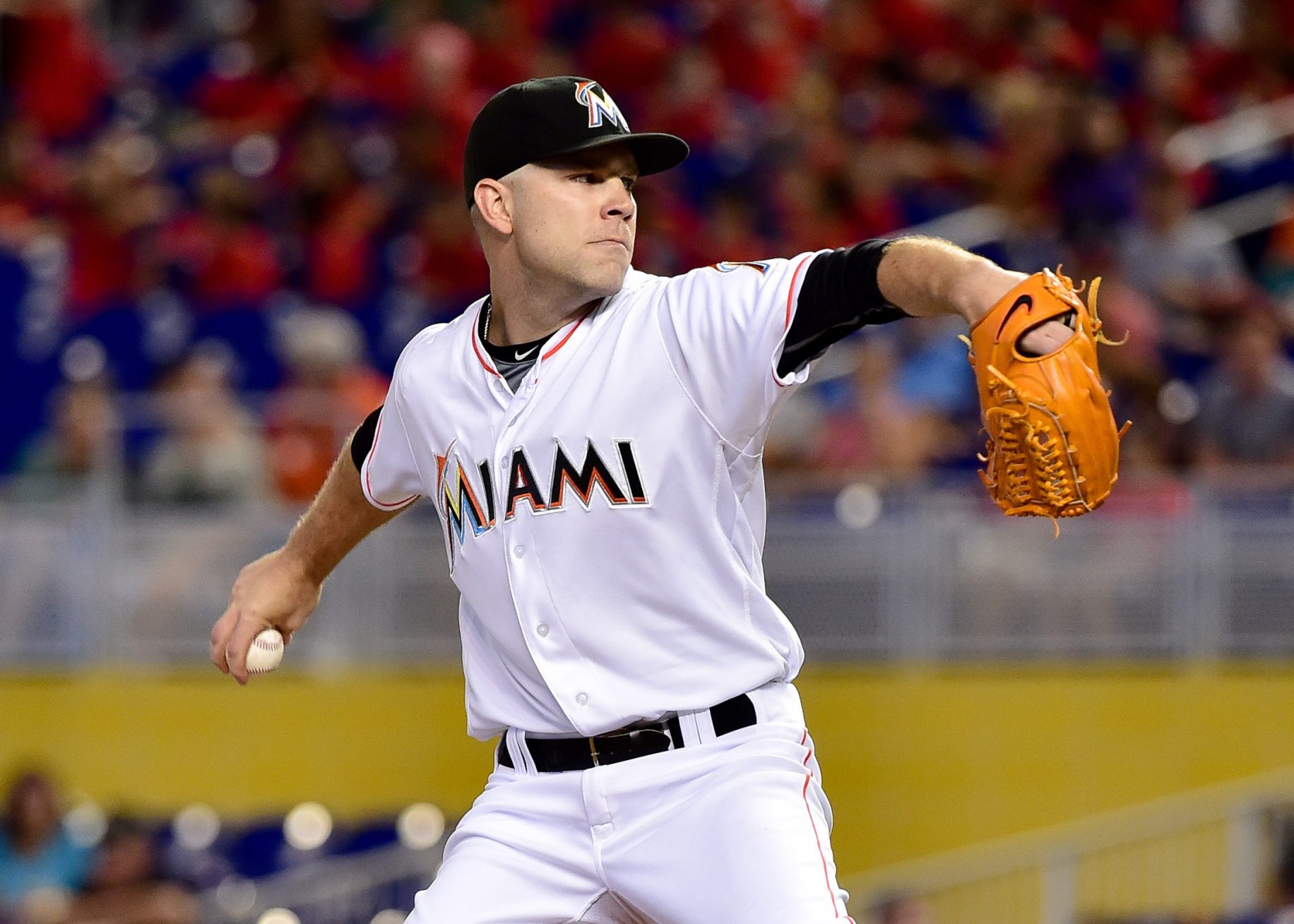 Yankees Get: David Phelps & Justin Bour 
Marlins Get: Jorge Mateo, Dillon Tate, Albert Abreu & Billy McKinney
Ji-Man Choi is currently the top dog on the depth chart over at first base — a position in which the Yankees rank second-to-last in MLB in WAR (-1.0 WAR). The 26-year-old has hit two home runs already, but he's a career .175 hitter, Tyler Austin's season has been plagued by injuries and Greg Bird may be out for the year.
With that, Cashman might be inclined to acquiring an answer to his team's first base woes.
---
---
The Miami Herald reports that Cashman is already pursuing a trade slugger Justin Bour, who is under team control until 2020, and although the Marlins won't "give away" a controllable, inexpensive player for nothing, a duo of Top-30 prospects headlined by SS/2B Jorge Mateo could get the job done.
Furthermore, adding a familiar face in David Phelps might not be such a bad idea.
The same Herald report states that the righty is one of the many Marlins' players most "at risk" to be moved and New York might be attracted to his cheap cost and ability to help out the middle relief unit — which has been an Achilles heel all season for the Yankees.
Phelps has struck out 46 batters over 43 innings of relief work featuring a 3.56 ERA in 2017 while Bour is slashing .286/.361/.553 with 20 homers. Both would be a quick fix to a current problem with control beyond this year. Sure, it may cost a red-hot Top-5 prospect and a couple others, but controllable Major League pieces may be worth the blow the farm system may take.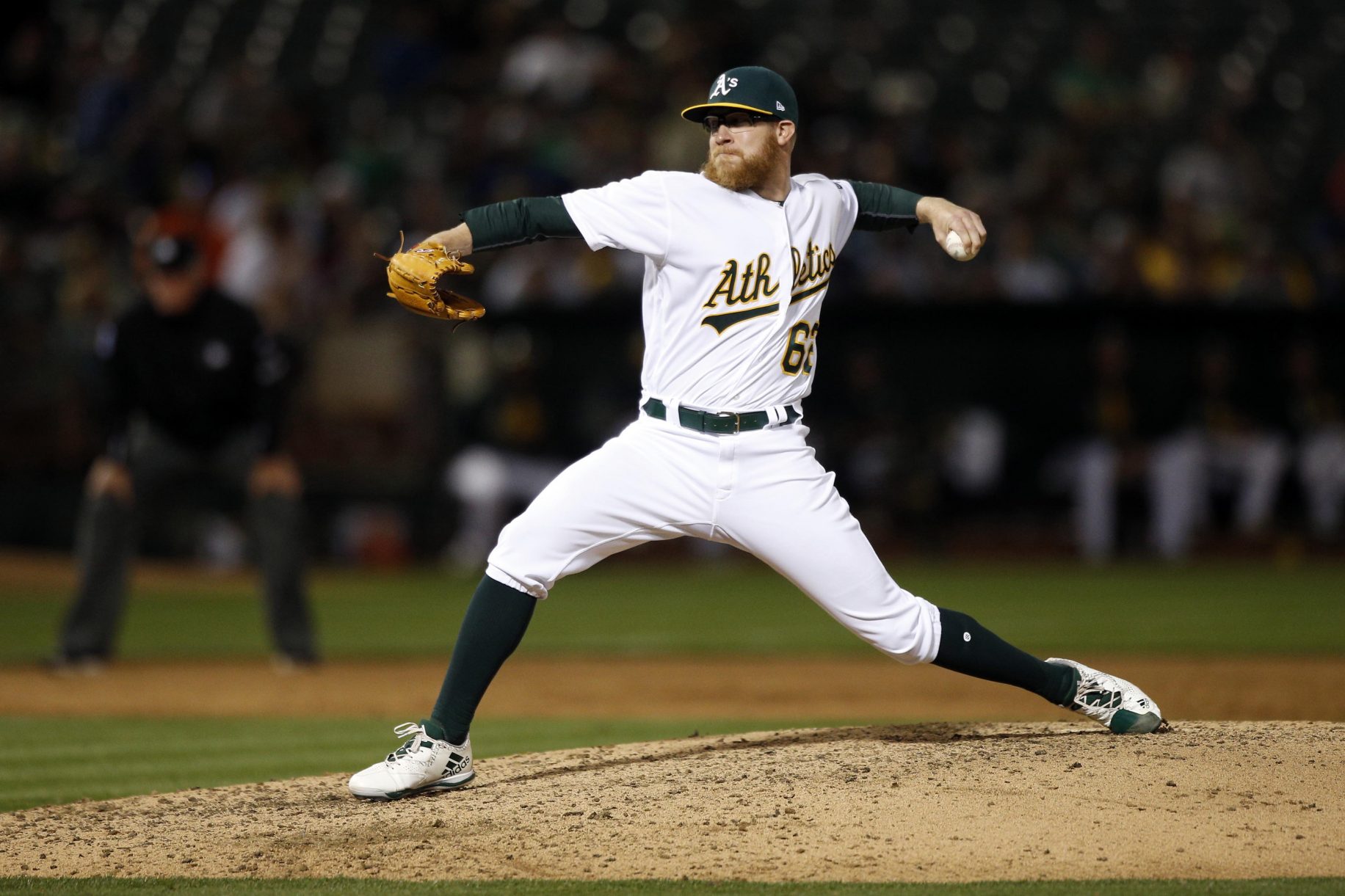 Yankees Get: Sean Doolittle
Athletics Get: Albert Abreu, Tyler Wade & Billy McKinney
Once again, here's a trade involving a reliever who could be placed in the seventh-inning slot for Tyler Clippard, who has proven that high-leveraged situations aren't his thing.
Doolittle is owed just $4.3 million this year and has option years in 2018 for $6 million and 2019 for $6.5 million. Although he comes with an injury risk, the lefty's strikeout rate of 13 and batting average against left-handed hitters of .000 makes him one of the sport's greatest relief bargains.
Moving Clippard into the lower-leveraged middle-relief innings with the likes of Chad Green, Chasen Shreve and Adam Warren while forming a back-end trio of Doolittle, Dellin Betances and Aroldis Chapman could once again make the Yankees' bullpen scary again.
It may come at the cost of a recently-acquired top pitching prospect and a potential Ben Zobrist-like ballplayer, but adding an arm like Doolittle's into the mix for now until his team options run out in 2019 is a no-brainer.