The New York Yankees may be in a panic right now about their big guns in the bullpen but they've already started to improve simply by bringing up young pitchers.
The entirety of the New York Yankees is in shock. The once-dominant Yankees bullpen is crumbling from the inside-out and there is nothing to stop it.
Aroldis Chapman is giving up runs. Dellin Betances is rattled over anyone who steps foot on the base paths. Tyler Clippard can't hold a lead, even if it could save his job.
---
---
They have all decided to implode at once and the New York Yankees are not the same team because of it. However, they've made strides to improve their 'pen by bringing in young starting pitchers.
I'm not saying that every single young starter that finds his way to the 'pen will be able to do it. But some of these young starters actually found new life after being "demoted" to the bullpen. Chad Green and Luis Cessa were both in the running for starting spots at the beginning of spring training, eventually losing out to Luis Severino and, down the line, Jordan Montgomery.
Now? Both Green and Cessa are rocking their stints in the bullpen, providing valuable middle relief for the shaky Bombers.
This might be a method they should consider moving forward. With young starting pitchers, they tend to overthrow, thus making shorter starting appearances when they should be stretching out the game.
Out of the bullpen, they can throw harder for a shorter amount of time and even stretch out their appearances if the starting pitcher fails to make it through three innings.
Not only can they help the bullpen with longer innings, they also can serve as a spot starter when the rotation is in dire need of some help. Basically, they can wear all hats. And since they are young, they will likely be able to adjust to this transition far more easily than veteran arms.
Cessa and Green are both prime examples of success for young starters in the 'pen. Green pitched in the rotation last season to a 2-4 record with a 4.73 ERA before making the jump to the bullpen this year.
In 2017, he started one game and only last two innings, giving up two runs. From the bullpen, however, he has pitched 29 innings in 15 appearances and allowed only five earned runs.
Cessa, who primarily was called up to serve as an emergency starter, just started in the bullpen but put together an impressive performance in relief of Michael Pineda on Tuesday.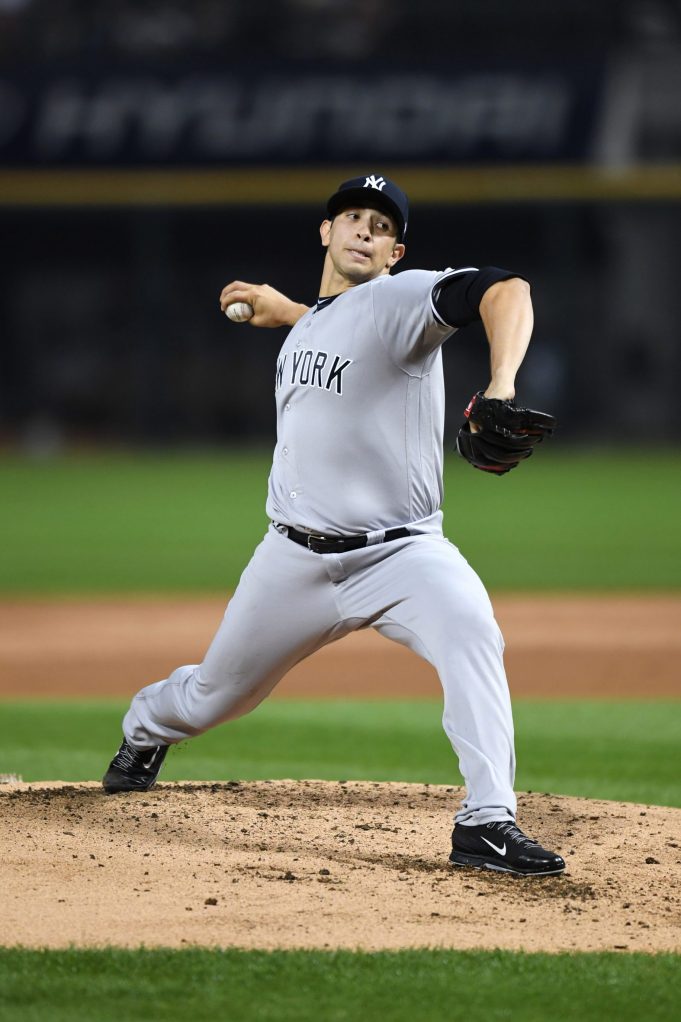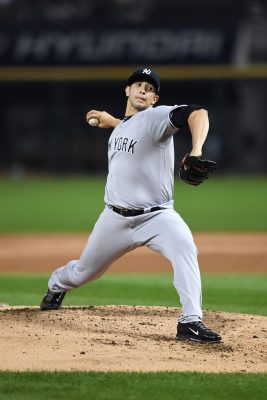 Cessa put in 4.2 innings of scoreless work to keep the Yankees in the game against the Toronto Blue Jays, allowing only five hits in the process.
Take note of Severino, a starter who was struggling last year and found his stride in the bullpen. After a strong stint in the 'pen, Severino returned to the rotation this year with a newfound sense of confidence. It shows with his 3.52 ERA and 114 strikeouts.
This seems to be the method that is working for the Yankees right now and with rotation options filled right now, letting these young guys try their hand at bullpen action might be the ticket.
Bryan Mitchell was sent down to Triple-A to start. But he has shown that he has potential in the 'pen. He had two bad outings for the Yankees this season but otherwise has been strong out of the bullpen.
Montgomery is young and has proven he can handle the stresses that come with the rotation. However, some of those other young arms who struggle to put together lengthy starting performances can make a great addition to the bullpen.
Who could be next? The Yankees shouldn't limit their call-ups simply because these young players consider themselves starters instead of closers.
These guys can start if necessary but also can make a huge difference in short-inning stints. They might be the answer to the Yankees lack of middle relief.
They're young, they're excited and they want a shot in the majors. The bullpen is the answer to everyone's prayers. Plus, they're pretty good at it.
---
---
Green and Cessa have done their jobs. Severino fixed himself by going to the bullpen. The future looks bright in the 'pen once the Yankees bring some of their young starters in.