The dream has come crashing down. While it's still early for the New York Yankees, they have shown their weaknesses and are starting to pay the price.
W
e knew it was going to be a rebuilding year for the
New York Yankees
. We knew it all along. Yet the torrid start for this young team made us fans start itching for more.
Over .500? Why not go for first place in the American League East? Why not a few playoff victories? Why not World Series Champions?
---
---
If any of these things did not pop up in your mind at least once this season during the Yankees stellar May run, you're flat-out lying. Rebuilding seasons are supposed to be filled with growing pains, struggles and, ultimately, lackluster performances. The New York Yankees had none of those to start the season but now the holes in their game are being exposed.
The Yankees exceeded all expectations by winning when they shouldn't have, all while having both young and underrated players carry the team. They gave us fans hope when we had already entered the season ready for the worst.
What's worse: having no hope coming into the season and being pleasantly surprised or entering the year with high expectations and falling flat?
The Yankees have done a little bit of both this season but it seems like they've come crashing back down to earth after their hot start. Once holding a three-game lead in the AL East, the Bombers find themselves in the middle of a skid, they now find themselves three games behind the Boston Red Sox and boasting the same number of wins as the Tampa Bay Rays.
Well, it was a rebuilding season. We can't say we weren't warned.
And sadly, this is probably what we'll see from this squad for the rest of the season. Despite all the injuries the Yankees have compiled since Opening Day, there are far too many glaring holes in their game right now to see a deep playoff run in the cards.
When their starting pitching throws up goose eggs, their offense is silent. When their offense turns it up a notch, the starting pitching falters. And when both of those have been top-notch, the bullpen crumbles.
These are the problems that teams like the division-leading Houston Astros and Red Sox don't have right now. They have every part of their game firing on all cylinders while the Yankees are struggling to stay afloat in a tight division.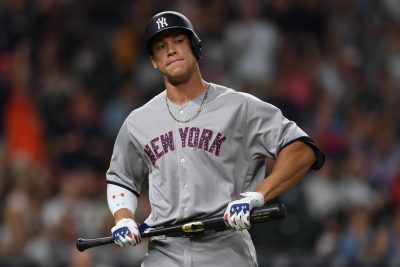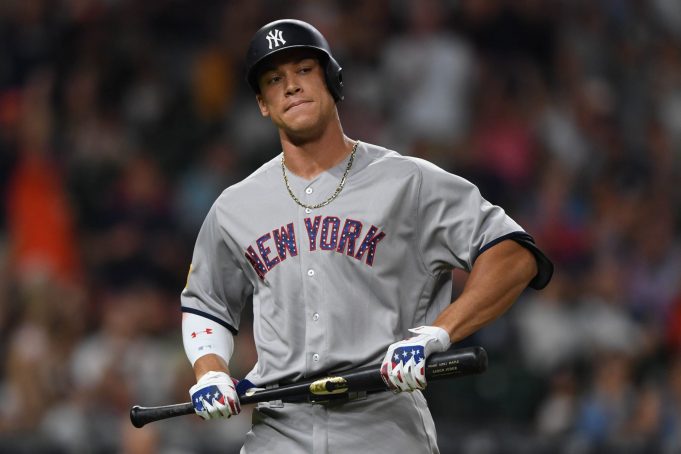 This is a problem that isn't going to be fixed by one swift move at the trade deadline. No, this will be an ongoing issue for the Yankees and if you cannot admit that, you're living in a fantasy world.
I would love for the Yankees to shock the world again, come out of this horrific slump and surge right to the top of the AL East. I would love nothing more than to be proven wrong on all of this.
But right now, the Yankees have shown they're young, inconsistent and streaky. And that won't get you anywhere in the major leagues, especially when other teams are more complete.
While it stinks, especially when the Yankees gave us so much hope only to tear it down right in front of our faces, that's okay. We entered this season with the expectation that this would be a rebuilding year. Fans and experts declared the Bombers would be settled in the basement of the AL East.
And look where they are. With all the ebbs and flows of baseball, with all the frustration and heartbreak, the Yankees are still putting together a solid season. It just won't be a season in which they emerge victoriously.
They won't fall to the bottom by any means, but they won't exactly rise to the very top. And you know what? That is okay for the Yankees, who have given fans a fun season to watch so far and will continue to do so until game 162.
So let's see this for what it truly is: a year in which the Yankees exceeded all expectations and then fell back down to earth. A true rebuilding year. Because once the Yankees fill in the holes and beef up the bullpen, they'll be riding high.
I won't give up. I'm not ready to roll over on this season and neither are the Yankees. But right now, their gaping holes are too much to fill in. It would take a miracle for the Bombers to become champions of baseball…but it's been done before.
You hear that, Yankees? I would love nothing more than to be incorrect. I would love someone to tell me "I told you so," when the Yankees come back. Let's see what they've got left in the tank for the second half.
---
---
So for now, let's sit back, RELAX and take the joys and heartbreak for what it is: the sport of baseball. Because come next year, Yankees fans won't even remember the struggles when they're hoisting the trophy.