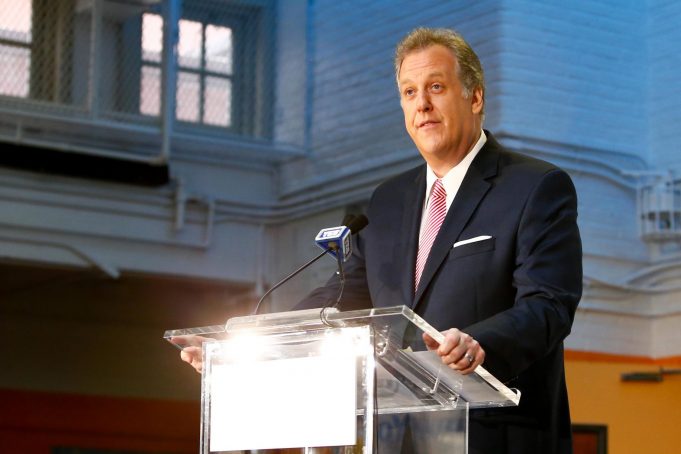 On Thursday night in Chicago, New York Yankees slugger Aaron Judge smacked his 28th home run. Or, at least Michael Kay thought he did. 
For as long as I can remember, Michael Kay has been the lead sports analyst during Yankee's game on YES Network. His quirky sense of game calling has become so bad that I have to mute the TV when I watch games, and even his subtitles are terrible to read.
He's comparable to the dad that's around his teenage daughter's friends and he wants to impress them so he says hip things — like saying "hashtag" out loud in a conversation, not knowing that a "hashtag" is a symbol used on Twitter.
During Thursday's game against the Chicago White Sox, Michael Kay decided to preemptively call Aaron Judge's long ball in the 6th-inning a home run, but was caught by White Sox left fielder Melky Cabrera.
https://twitter.com/SportsFunhouse/status/880645759317803008
Now, I totally understand that Judge and his bat are almost at the point of predictability when it comes to him hitting it anywhere deep in the outfield as calling it a homer, but, seriously? The ball didn't even clear the fence. You didn't even give Cabrera a chance to set his feet down before you called it a home run.
Michael Kay also narrated one of the sweeps to go to commercial on YES Network after Gary Sanchez hit a home run against the Angels with, "Hashtag I am Gary. Hashtag I am strong. Hashtag I just tied the game."
https://twitter.com/SportsFunhouse/status/877338362776100864
Michael Kay makes me hate when the Yankees are only playing on YES Network because I know that I'm stuck watching a three hour baseball game in which all I hear is him relentlessly spitting out odd stats that no one would care to know.
This man literally speaks to hear himself talk.
He yells a lot, too. Or at least he seems like he tends to raise his voice in excitement more often than having a normal "inside voice."
We get it, Michael. You're important and know your numbers, but for the love of God, shut up.