The 31st general manager of the NHL is having a blast as the most powerful man in hockey at the current moment in time.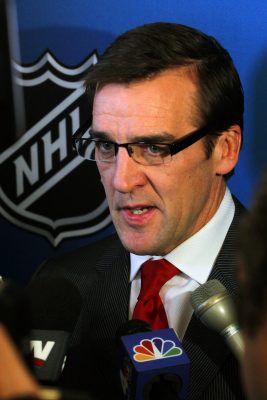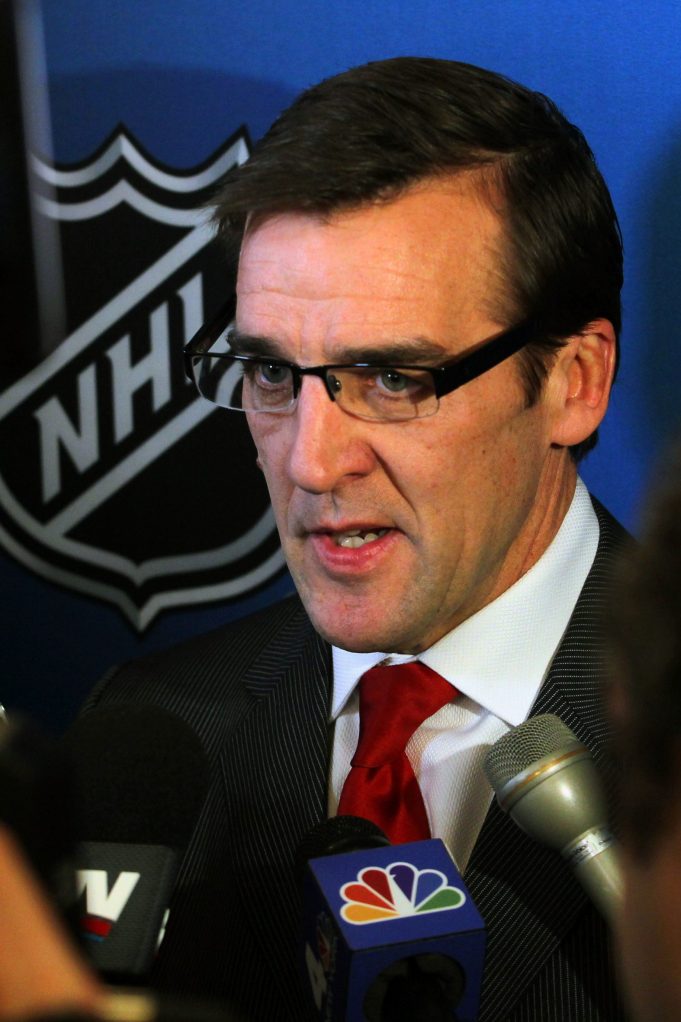 It would go without saying that the Vegas Golden Knights have been the talk of the town in the world of hockey.
George McPhee, the newest General Manager in the NHL, has been gifted with the abilities of a puppeteer over all thirty-one teams. Most importantly, his own. Given the list of protected and unprotected players, McPhee has stated that he plans on wasting no time with his group of available men. He said yesterday that he planned to have his team picked by no later than Tuesday.
Among the all-stars he has been given the opportunity to work with in the Metropolitan Division are Mike Cammalleri of the New Jersey Devils as well as Annti Raanta, the Rangers back-up goaltender and, most importantly, Marc-Andre Fleury. The former ring leader in net for Pittsburgh most recently lost his spot between the pipes to Matt Murray and reportedly agreed to waive his No Movement Clause.
Those who are also available to Vegas are Jaromir Jagr of the Florida Panthers, Bobby Ryan from Ottawa, and James Neal of the Western Conference Champion Nashville Predators. Neal, who contributed to the Predators one and only run to the cup, will without a doubt become a member of the newest NHL franchise. The same could also be said for Ryan, who helped lead Erik Karlsson and the Senators to their first conference appearance since 2007. The most curious choice of the bunch would be without a doubt, the legend in the flesh, Jaromir Jagr.
He has shown that he still has it, and still deserves to be a member of the NHL. With age being a non-factor it would be silly for McPhee to pass up on him. For those who question the likelihood that Vegas will be able to draw a fan base, who better to fill the seats than the man that has been in the league since the last expansion during the tail end of the 20th century?
It seems that without a doubt McPhee should make the Vegas Golden Knights the newest team to have the honor of putting '68' on the ice.