New York Yankees fans have trashed Chris Carter for his dismal performance but the Little CC we've seen is the one we better get used to.
I
n the race for most-hated
New York Yankees
player this season,
Chris Carter
wins by a landslide. Is it fair? Absolutely not. But you can't deny that Carter gets torn apart more than anyone else on this team.
And why not? Carter is batting .205 on the season while striking out 65 times. He is their starting first baseman who is not giving the Bombers any production from his slot. I mean, in the words of Joe Girardi, it's not what you want.
Carter has only hit eight home runs so far after being last year's co-leader in home runs for the National League. Fans were expecting the massive power that Carter displayed last season to take center stage in the Bronx.
Alas, they were disappointed. Probably because they saw the numbers and didn't look at the rest of Chris Carter's career.
The Yankees signed Carter for a one-year, $3 million deal mainly for insurance. At the time they inked Carter, they had Greg Bird primed to play the majority of the time at first. They also had successful veteran Matt Holliday taking over the DH position.
So Carter was essentially Plan C for the Yankees. And with a rough twist of fate, Carter found himself thrust into a full-time position at first almost right as the season began.
He was signed as a back-up, a player to bring some pop to the lineup and serve as a healthy bat off the bench. He was not signed as a starter for a reason. Why else would the Yankees get him for a steal?
And that reason is his strikeouts. With great power also comes not-so-great strikeouts and Yankees fans don't seem to get that.
But that's Chris Carter's game, ladies and gentlemen. Sure, he hits massive home runs. But he also strikes out. He's an all-or-nothing hitter, consistently looking to go yard and often striking out in the process.
Look at last season's numbers. Sure, he was tied for the lead in home runs with 41 in the NL. But he also led the NL in strikeouts with 206. But guys, that's not all. It wasn't just last season. Carter has struggled with strikeouts for years, including 212 strikeouts in 2013 with the Houston Astros.
Carter is a career .218 hitter. Clearly, the home runs are all he has to boost his average. And that has been true for his entire career.
Carter has been looking better at the plate but he's had his moments, for sure. He's struck out in various clutch situations.
However, he's also slugged clutch home runs. Other times, he goes against the script and gets bloop singles to tie the game.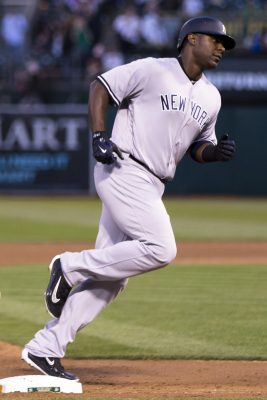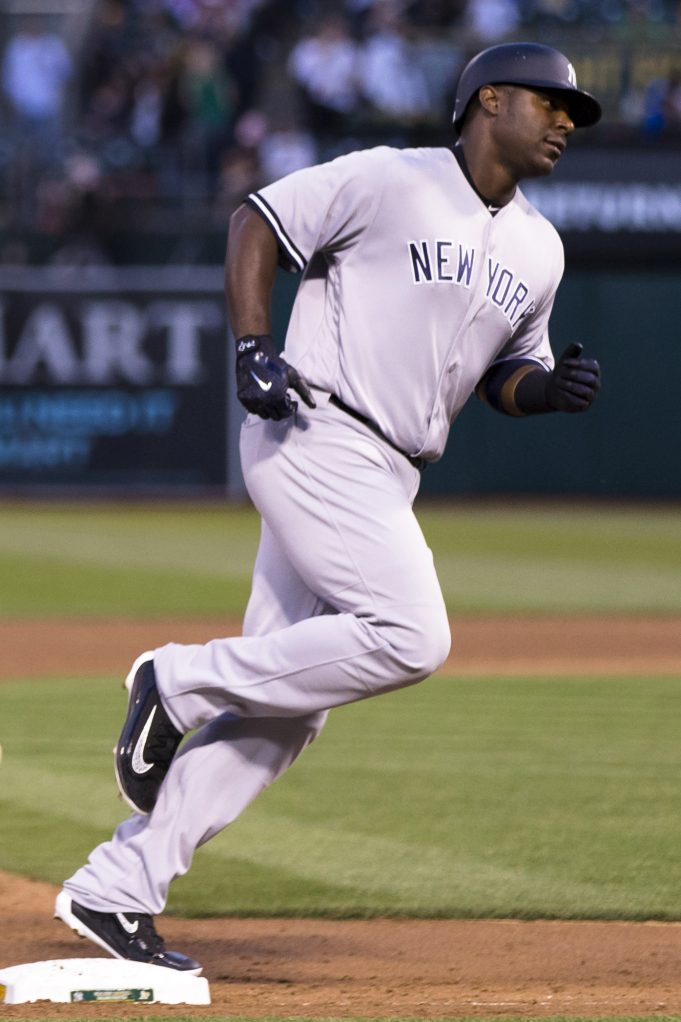 But that is what you're going to get with Chris Carter. He will hit home runs but he also will strike out. And he'll strike out a lot. If you didn't expect that, you weren't paying any attention to the real Chris Carter.
Yankees fans, we likely will see this type of performance from Carter down the line. At least they're not holding onto a massive contract for Carter for this type of performance.
That's why they signed Carter to a short-term deal. They knew what he was capable of and what his tendencies at the plate were. The Yankees were hoping that the good he would provide for them would far outweigh the strikeouts.
Right now, Chris Carter has been their everyday first baseman. He's picked up the slack in recent games and showed the he still has the power to make a difference. It's just a matter of getting him into the groove.
Just remember this, Yankees fans. Don't hate on Carter because he strikes out. He's done that his entire career…this is who he is as a ball player. If you can't support him during his struggles, don't bother cheering for him in his successes.