When it comes to the University of Hawaii and fifth grader Titus Lacaden, crazy thoughts and actions are floating through the warm air.
I
couldn't believe what I was reading and then what I was actually watching on television.
When I heard that the University of Hawaii had offered a fifth grader by the name of Titus Lacaden a scholarship, I thought it was a joke. The young man, who lives in Hawaii, Tweeted the news and I saw his dad talk about it on television but something just doesn't make sense here. How can a college actually offer a scholarship to someone that is seven years away from going to college?
It's one of the most ridiculous things that I've ever seen and I just can't imagine it's true mainly because Hawaii isn't confirming it. Let's assume for a second that the story is accurate and the family isn't fibbing. Why make this public now because who knows what this young man will be interested in seven years from now?
[graphiq id="jfwsUhQv2sJ" title="University of Hawaii" width="500″ height="750″ url="https://sw.graphiq.com/w/jfwsUhQv2sJ" frozen="true"]
Also, how do we know that Lacaden is going to be "college good" when that time comes? I mean, he's in fifth grade now. Okay, he's really good among fifth graders, but does that mean that he's going to be this good in middle school, high school and dare I say college? I'm sure this young man is a fine player and he should be proud of his accomplishments so far, but he has so many other things to be concerned about between now and college.
This story has touched a nerve with me because my son Bradley is finishing the grade this year and just like Lacaden, is 11 years old. He plays football as well, but I'm not one of those parents that has to plan out a child's life years in advance. Right now, Bradley loves to play football and, while I might be a bit biased, is a pretty good center. His coach would probably say the same thing, but Bradley has other interests in life and my wife Sheryl and I are very proud of him for that as well.
Bradley is a good student, participates in many school activities and clubs, has been a volunteer for a special needs baseball program, and just likes being a kid. Right now his focus is on graduating elementary school and enjoying his summer. He'll do what many other kids his age are doing and that includes camp, playing sports, hanging with friends, and spending some quality time with his family.
Then there's this thing called middle school that he'll be starting in the fall, the same time that he'll be playing football. How can an 11 year old kid even think about a college scholarship with some many life experiences and responsibilities to handle in the upcoming years?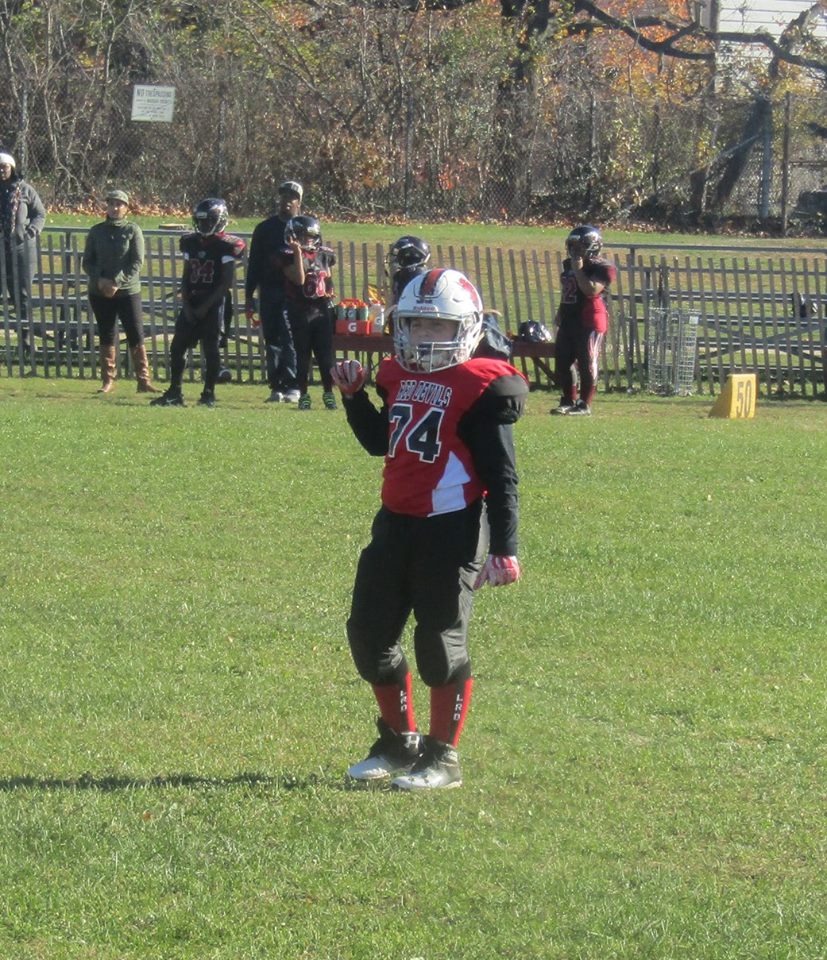 My wife and I would never tell Bradley or our seven-year-old son Jared to not dream about doing something. That's what life is all about … you look around and you think about things that you want to accomplish and you set goals for yourself. My grandfather once told me that you could do anything you want in life and he was right because while I have some things to check off on my professional to do list I can't complain about the career that I've enjoyed and dong what I wanted to do since I was a kid … talk and write about sports.
This young man in Hawaii is 11-years-old and has his whole life in front of him. Just like my son, he loves football and I think that's great. It's awesome to have a passion for something whether it's sports or anything else that you put your mind to. I just think having him think about playing football in college when he's only 11 years old is just crazy.
https://www.youtube.com/watch?v=88YzJxZGZDk
Kids need to be kids.
Let's not rush their lives away. Life is too short so let your child enjoy what he or she loves to do now and whatever they grow to love down the road. Whether its football, another sport, being in the school play, or delivering newspapers, just let them be whatever age they are.
I love that my son Bradley plays football and I can't wait to see Jared play flag football this fall, but what they do on the football field this year isn't going to necessarily define who they are seven years from now, 10 years from now, or 20 years from now.
Putting too much pressure on them now to pick something they're going to do years from now is just nuts.