Elite Sports NY's experts pooled their knowledge together and made the official 2017 NBA Mock Draft for all 14 lottery teams.
Just when we thought the 2017 NBA Draft couldn't get any more interesting, Boston Celtics general manager Danny Ainge threw a giant monkey wrench into things. That's kind of his thing in case you didn't know.
The Celtics reportedly no longer have the No. 1 overall pick. They've traded it to the Sixers for more picks in the future. Also, one of their things.
However, that didn't stop Elite Sports NY from bringing you their mock draft. Complete with picks and analysis for all 14 lottery teams, check out what our experts had to say.
This is ESNY's 2017 NBA Mock Draft.
---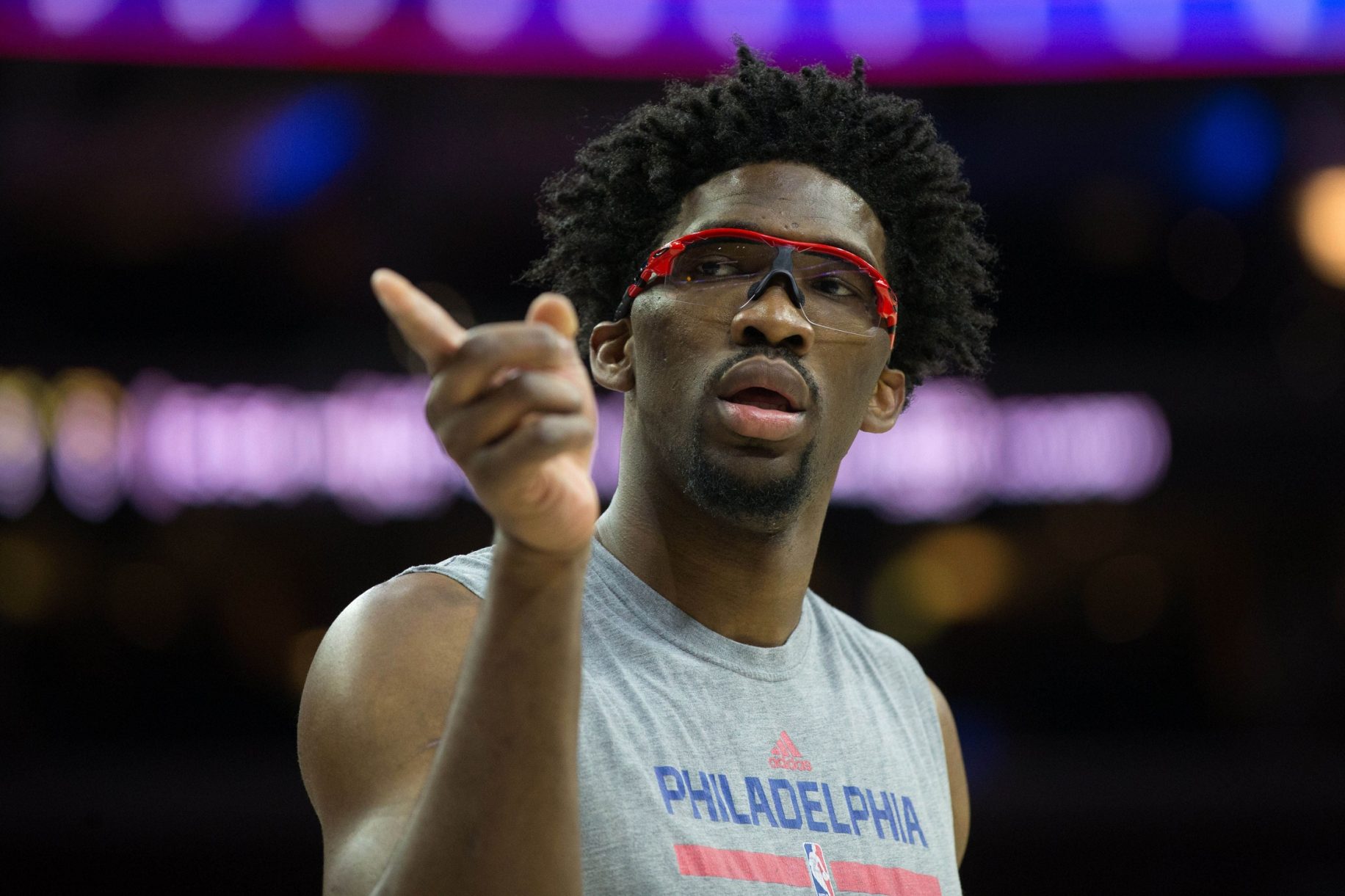 1. Philadelphia 76ers
Charles Hart: Markelle Fultz. The Sixers' trade for the Celtics' number one overall pick will be official on Monday. Fultz met with the Sixers on Saturday, according to the Vertical, confirming everyone's expectations that Fultz will be wearing red, white and blue during his rookie season. A lineup featuring top picks Ben Simmons, Joel Embiid, Dario Saric and now Fultz is exactly what former Sixers GM Sam Hinkie would have wanted. The process rolls on.
Chip Murphy: Fultz. No brainer here. He's the best prospect in the draft and it's not even close. The guy can shoot the three, make plays off the pick and roll, and with his wingspan, he has the potential to be an elite defender. Alongside an already loaded young group, Fultz will fit right in. As long as Joel Embiid is healthy, the 76ers don't need defensive help. However, they were last in the NBA in offensive rating. Fultz can give them some much-needed scoring punch.
Robbie Stratakos: Fultz. After swapping picks with the Boston Celtics, the Philadelphia 76ers now possess the first pick in the NBA draft. With that pick, all signs point to them selecting Washington point guard Markelle Fultz. Fultz is arguably the best scorer in this class, and his ability to do so would be a great fit in the city of brotherly love. With second-year men Joel Embiid and Dario Saric, as well as Ben Simmons (who will make his debut this year), the 76ers would have a lethal young core that could compete in the Eastern Conference within the next couple of years.
Michael Dolan: Fultz. Arguably the best prospect in the draft. Can play either guard positions.  Provides a lead guard for the future and a contingency plan if they decide to move on from Isaiah Thomas after the 2017-18 season.  It does not hurt that the other top player in the draft has refused to work out for Boston.
Matt Castillo: Fultz
Collin Loring: Fultz. The 76ers completed a trade with the Boston Celtics on Monday to acquire the top pick. To not draft Fultz at number one overall would render the trade in vain. Look for the 76ers to get the scoring point guard they desperately need here.
---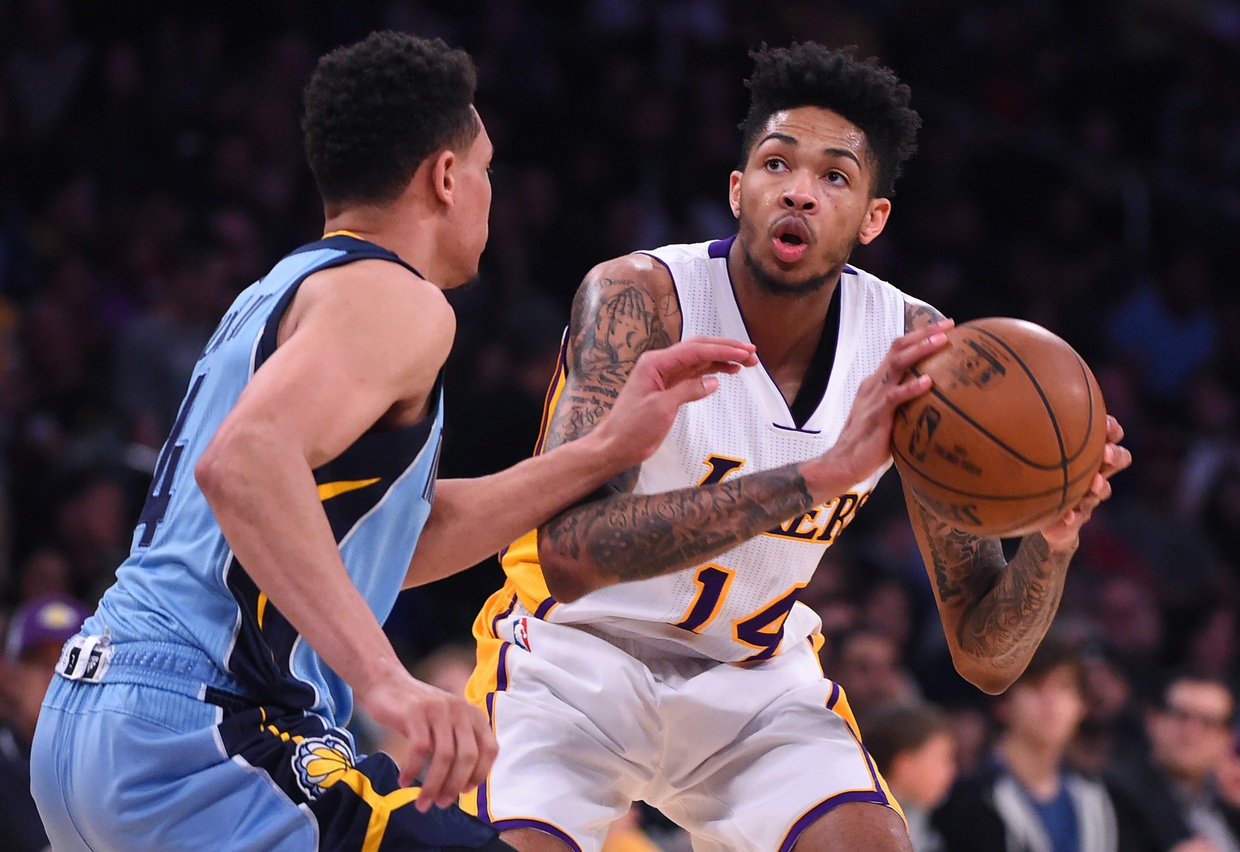 2. Los Angeles Lakers
Hart: Lonzo Ball. If there is an organization that could deal with the antics of Lonzo Ball's father Lavar, it is the Los Angeles Lakers. Lavar Ball has wanted his son to stay in Los Angeles since Lonzo first picked up a basketball. Lonzo offers the Lakers the best passer in the draft, with many comparing him to another college standout who played in California, Jason Kidd. Forget about reports claiming Los Angeles will pass on Ball. He was made for Los Angeles, and he is the most talented player in this draft outside of Fultz. Let's just hope that Lavar keeps quiet once he finally sees his son accomplish his goal of playing in Los Angeles.
Murphy: Ball. Another no brainer. The Lakers have been putting out reports to try and make teams think they're cooling on Lonzo for awhile now, but nobody's buying it. Maybe Lonzo's workouts didn't go well, but the Lakers are the Lakers and they're taking the star player from California. L.A. was a surprisingly high 23rd in offensive rating, but they were just 26th in assists and assist points created.
Stratakos: Ball. Despite the talk regarding their doubts and concerns about him, the Los Angeles Lakers will ultimately select UCLA point guard Lonzo Ball with the 2nd pick. With his father's running mouth aside, Ball is a promising young player; he has great court vision, can find his teammates at ease and can score in the paint when need be. With D'Angelo Russell not quite living up to expectations in his first two years, the Lakers will ultimately opt to roll the side on Ball being their point guard of the future.
Dolan: Ball. This seemed like a match from the moment Ball announced he was leaving UCLA. He has refused to work out for any other team besides the Lakers.  Bringing in Ball will provide a chance to put the "Showtime" back in the Lakers.
Castillo: Ball
Loring: Ball. No surprise here. Lonzo Ball, former UCLA star is headed to the Los Angeles Lakers. Yes, LaVar may have very well hurt his draft stock, but after the Celtics-76ers trade, no doubt they go Ball here.
---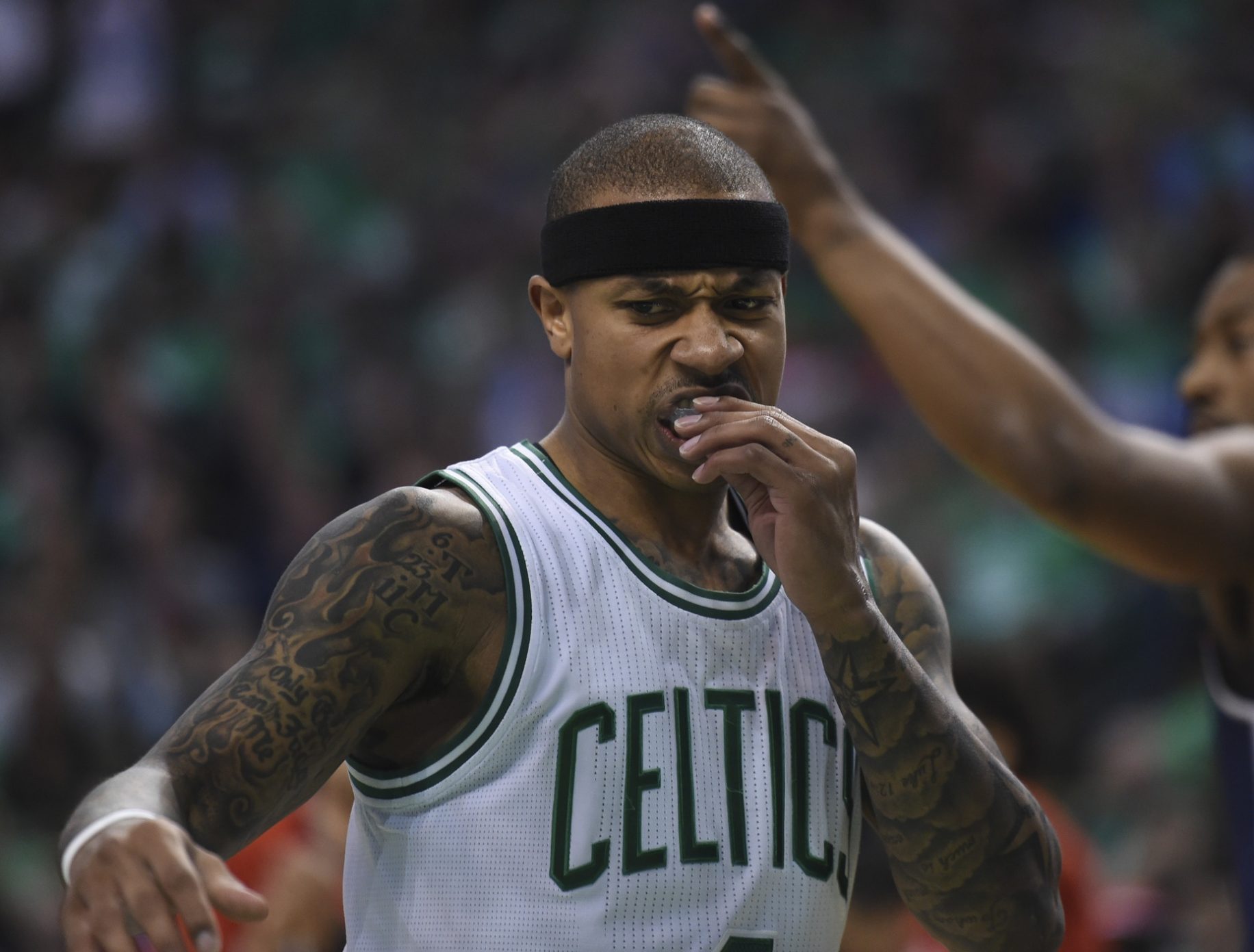 3. Boston Celtics
Hart: Pick traded (again) to Indiana for Paul George; Indiana Pacers select Josh Jackson
The aforementioned Sixers-Celtics trade will drastically shake up the beginning of the NBA Draft. The Celtics will not add another small forward to an already crowded position, with Jae Crowder and last year's third overall pick Jaylen Brown already playing big minutes. Celtics GM Danny Ainge realizes his team needs one more player to challenge the Cleveland Cavaliers in the Eastern Conference.
The Celtics trade the number three overall pick, as well as the newly acquired Lakers or Sacramento first-round pick to deal for Indiana's Paul George. An All-Star caliber player is added to LeBron's biggest adversary in the East, and Indiana starts fresh with a new franchise player to build around.
Murphy: Jackson. The Celtics can either trade that newly-acquired pick for Jimmy Butler or draft a guy, Josh Jackson, who has Jimmy Butler potential. Jackson won't score a lot early, but he won't be asked to either. He's going to be an excellent defender right away. Just like Butler was. Boston's defense was a signature staple of their team last year (4th in DRtg), but they took a step back in 2016-17 (13th in DRtg).
Stratakos: Jackson. After swapping picks with the 76ers, the Celtics now possess the 3rd pick in the NBA Draft. With that pick, they'll look to select Kansas forward Josh Jackson. Jackson, a two-way athletic forward, could come in and provide Boston with a presence they've been deprived of on their frontline in year's past. Jackson's presence will also provide Boston with a potential starter, if and when they make more transactions to deepen their roster.
Dolan: Jackson. This is where the draft gets interesting. Do the Sixers draft the best player available or do they try and fill a need.  They have never been one to draft on need.  With this pick, they go BPA again taking the best 2-way player in the draft.
Castillo: Jackson
Loring: Jackson. As is with Philadelphia, the Celtics made the trade for a reason.  Their prospect in this year's draft is none other than the former Jayhawk, Josh Jackson. Knowing he'll be on the board at three, they made a move and collected assets. Jackson is versatile on both sides of the ball and averaged 3.1 assists despite not being the primary ball handler.
---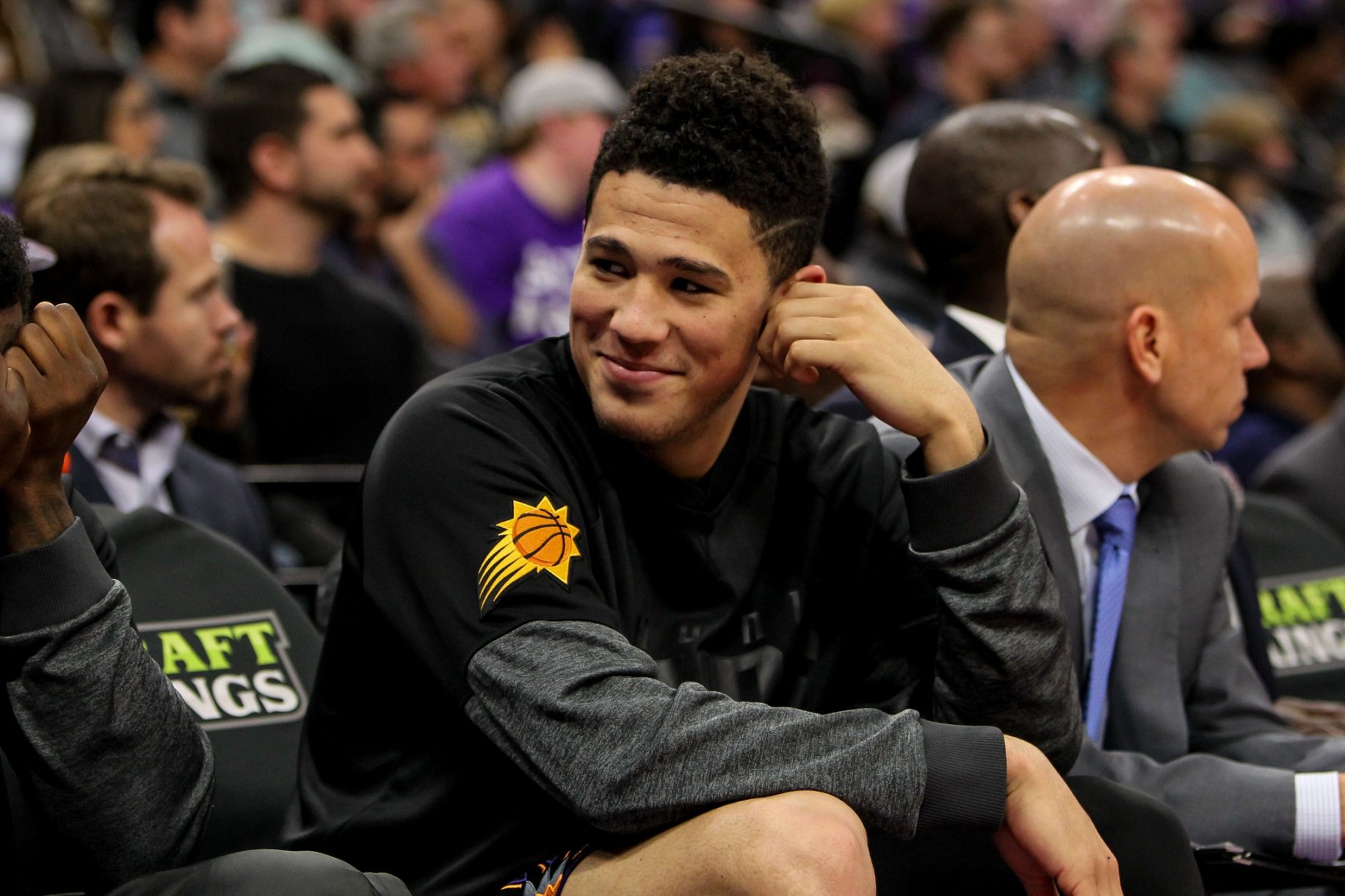 4. Phoenix Suns
Hart: Jayson Tatum. Tatum is not the best player available at this point in the draft. Some may be calling for Kentucky's De'Aaron Fox here, but it just does not make sense for a team loaded with backcourt talent already. With a backcourt of Eric Bledsoe and Devin Booker, the Suns need to address their frontcourt. Despite TJ Warren's late season success, he is not a starting caliber wing and last year's first-round pick Dragon Bender will be played at the four. This pick fills a need for Phoenix. Tatum can compete with Warren for a starting spot during the preseason.
Murphy: De'Aaron Fox. When you are as bad as the Suns you take the best player available and that's Fox. There have been trade rumors about Eric Bledsoe for a long time and drafting a Fox would make those a legitimate possibility again. Phoenix was one of the worst defenses in the league last season. Josh Jackson would've been a big help here, but Fox will be a good help on that end too. Phoenix was 29th in assists and 28th in DRtg. They were dead last in opponent three-point percentage.
Stratakos: Tatum. With point guards Brandon Knight and Eric Bledsoe both locked up on multi-year deals, the Phoenix Suns won't be looking to snatch a lead guard in this year's draft; enter Jayson Tatum. The blue devil forward is a versatile, two-way force and someone who could come in and start from the get-go. Pairing Tatum alongside young shooting guard Devin Booker could pan out to be a deadly duo down the line.
Dolan: Tatum. Phoenix is fine w/ selecting whichever small forward is still on the board when they pick. Tatum provided a scoring threat to go alongside Devon Booker.
Castillo: Fox
Loring: Tatum. After drafting power forward Dragan Bender last year, and with a surplus of guards on the roster, Tatum is all but a sure thing. For Phoenix, selecting Tatum adds an incredible scorer in both transition, and in the mid-range. The small forward position has been a question mark for Phoenix, and Tatum will only add to the arsenal held in Booker, and Bledsoe.
---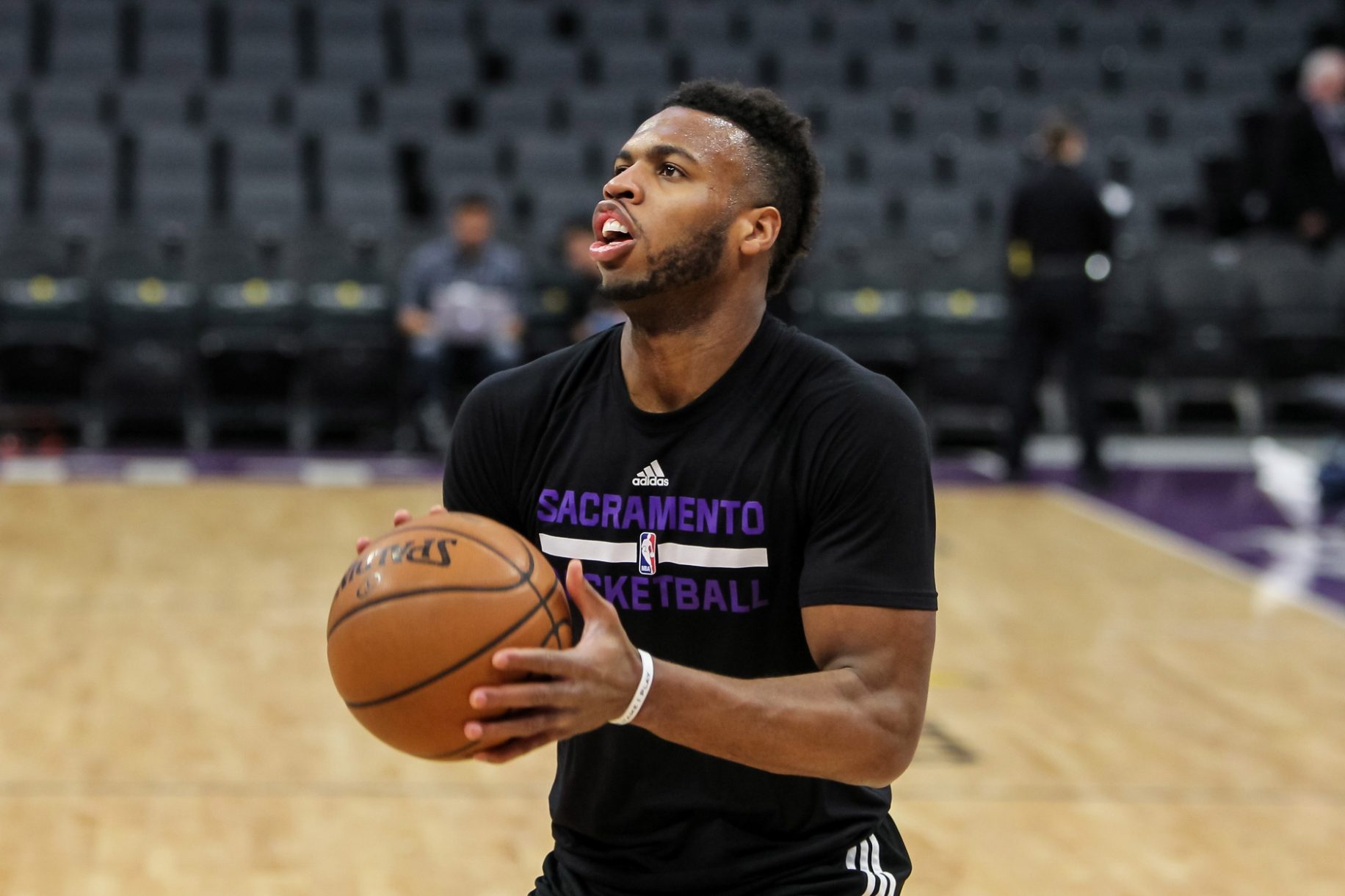 5. Sacramento Kings
Hart: Fox. Arguably the best two-way player in this year's draft, Fox gives the Kings the lead guard that has eluded the franchise since they traded Isaiah Thomas. Fox's ability to get to the rim with ease and kick it to open teammates on the perimeter will work well in Sacramento, as they rank fifth best in the NBA in three-point percentage.
Murphy: Tatum. The Kings are going to let Rudy Gay walk in free agency, and they're going to need help replacing that scoring load. Tatum will struggle in some areas as a rookie, but he will score right away. He should be Sacramento's guy here. The Kings scored 106.9 points per 100 possessions in the 25 games after DeMarcus Cousins was traded. For context, that would place them 23rd in ORtg if they finished with that number for the year. Without Gay or Darren Collison, neither expected to return next season, it will be a struggle.
Stratakos: Fox. After the ordering of the top four picks had been altered via trade, some team's priorities were changed. As a result, point guard De'Aaron Fox will fall to the Sacramento Kings at five. However, him falling is not indicative of his talents. Fox, an explosive scorer, and a lockdown defender has the potential to become a John Wall like point guard. That potential, paired with the promising product he already is would make Fox a great fit for the rebuilding Kings, alongside Buddy Hield and whoever they select with the 10th pick.
Dolan: Fox. Darren Collison is a free agent. I don't think it would matter even if he were not. The Kings are in a complete rebuild mode. Fox provides them w/ a floor general for years to come. If the comparisons to John Wall are correct, the Kings will have struck gold.
Castillo: Tatum
Loring: Fox. Above all else, the Kings need a point guard. Not sometime in the future, they need one now. De'Aaron Fox is arguably the most athletic point guard in this draft and will keep things moving in a rebuilding offense.
---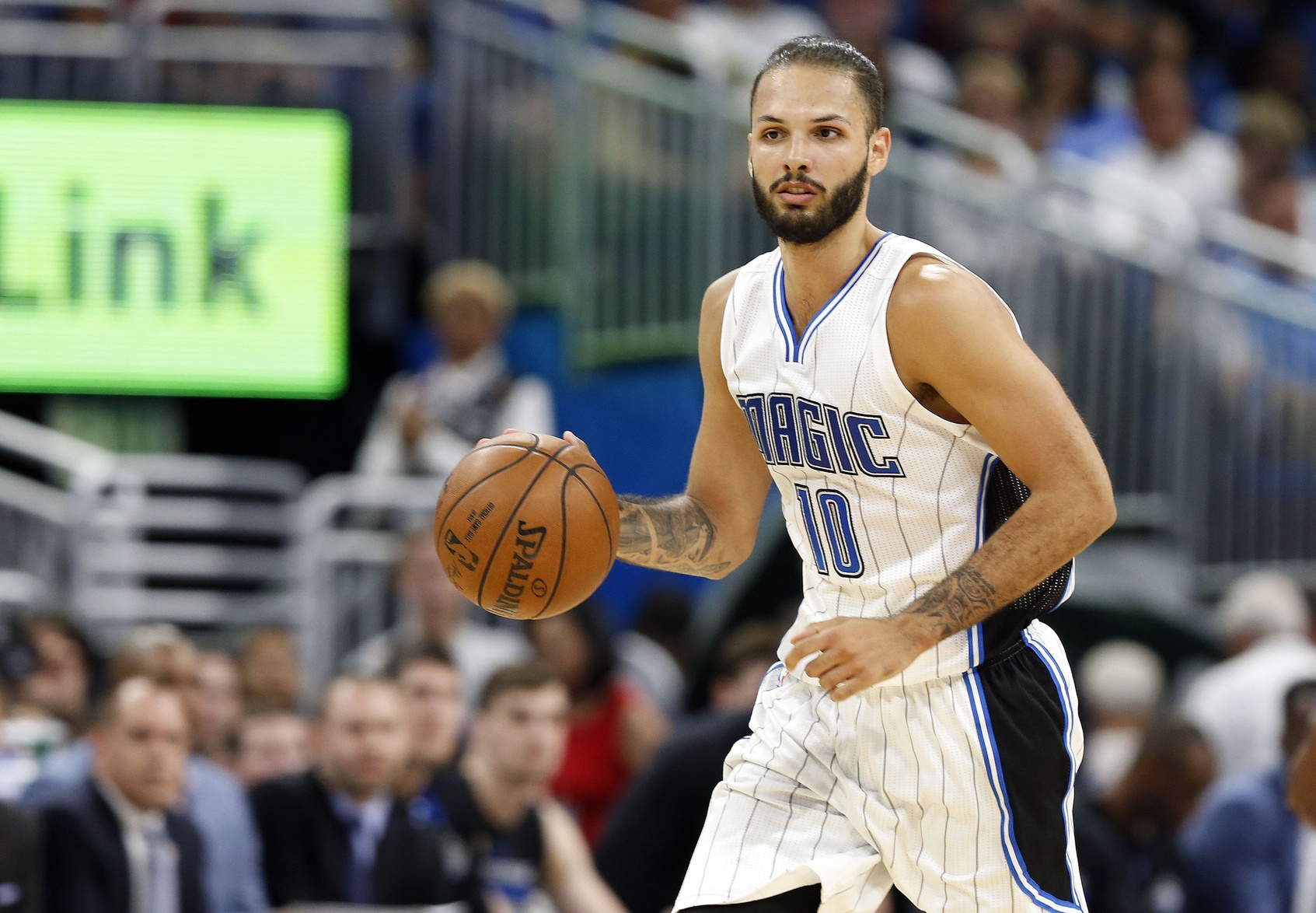 6. Orlando Magic
Hart: Malik Monk. The fourth worst scoring offense in the NBA, the Magic need a playmaker. Monk is a lights-out three-point shooter. While at Kentucky he shot an impressive 40 percent from three as a Wildcat. Additionally, Monk is shooting 50 percent on two-point shots. Monk's length poses a big question mark for teams, including the Magic, as he only measures six-foot-four and a possess a small wingspan for a shooting guard. For a team that has lacked someone who can create offense on his own for as long as Orlando has, Monk, is worth taking the chance on.
Murphy: Jonathan Isaac. Orlando's new front office is made up of the guys who drafted the Greek Freak in Milwaukee. They're not afraid of a project, and that's what Isaac is. Orlando is rebuilding so taking a flyer on him makes sense. Orlando could use some offense (29th in ORth and 3-point percentage), but Isaac is worth the gamble.
Stratakos: Isaac. The Orlando Magic will be looking to swing for the fences with the 6th pick in the draft. The perfect way to do so is by selecting Florida state forward Jonathan Isaac. Isaac, an athletic 6 foot 10 forward would be a great fit with the Magic. With freak athlete Aaron Gordon able to play both the three sand four, him and Isaac could swap in and out of the two positions interchangeably. Isaac also shows up on the defensive end. On that end of the floor, he blocks shots and pickpockets dribblers with ease. Given that two-way, athletic play, Isaac would be a shrewd selection by the Magic.
Dolan: Monk
Castillo: Isaac
Loring: Dennis Smith Jr. Another team in need of a point guard, Elfrid Payton hasn't filled the starting role. Letting Smith grow off the bench behind him wouldn't hurt either. Dennis is explosive, and maybe the most out of this draft class. He attacks the rim confidently and converts on the foul line. A great defender, Smith, has led an amazing recovery to dominance despite ACL injury.
---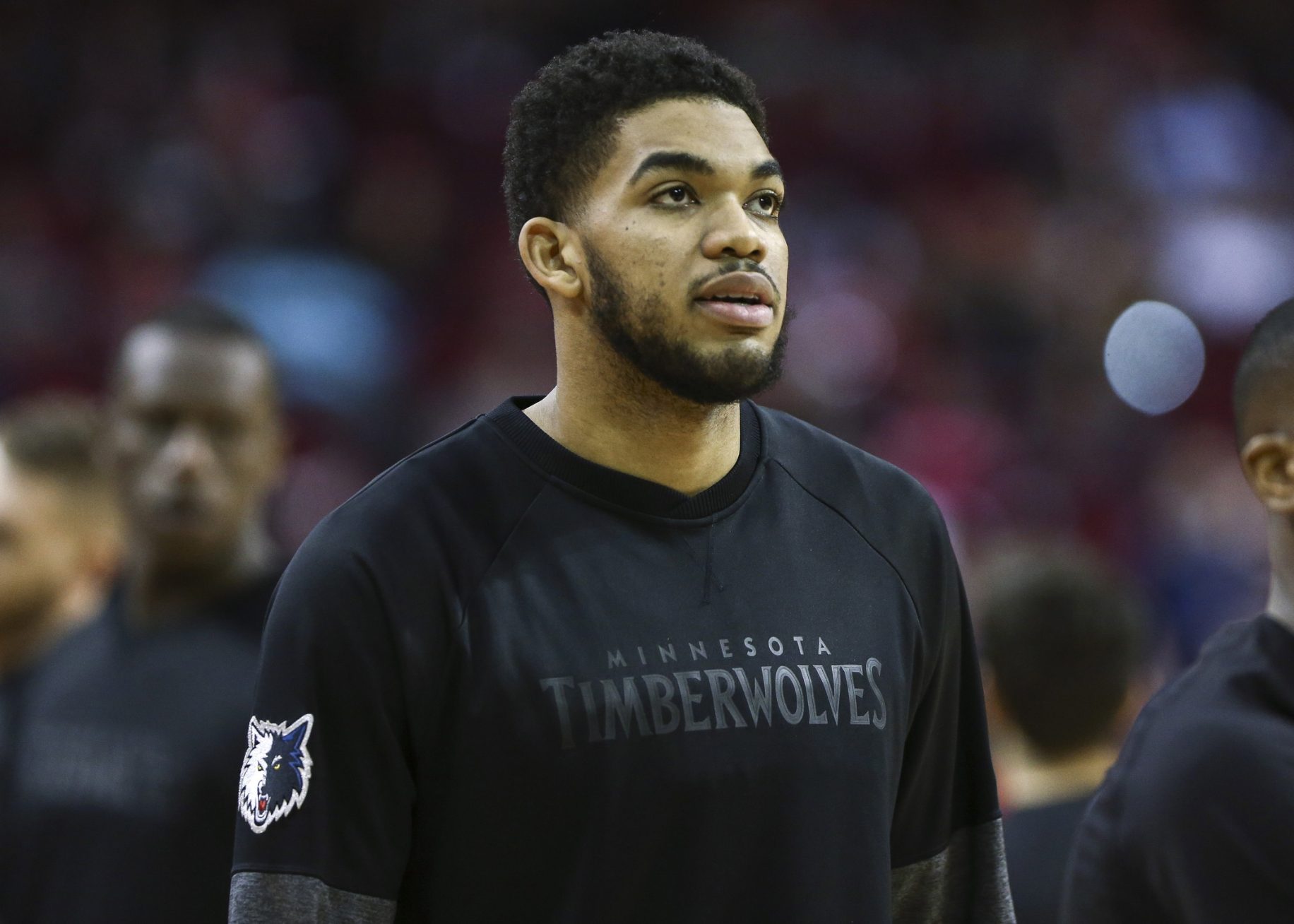 7. Minnesota Timberwolves
Hart: Isaac. There has been a debate about what teams outside the top two will do, but the seventh pick of the draft seems to be widely agreed upon. The Wolves and Isaac seem to be a match made in heaven. Franchise star Karl-Anthony Towns can't do it all defensively.Minnesota ranked fifth worst in the NBA defending shots less than five feet from the rim. Isaac can slide right next to Towns for some much-needed help defending the paint.
Murphy: Lauri Markkanen. The Wolves need scoring next to Karl-Anthony Towns in the frontcourt. Gorgui Dieng played out of position this season at power forward to accommodate Towns. Minnesota needs a stretch four to help their star work. Markkanen can be that guy. The Twolves were 30th in three-point shots made last season. Markkanen can help with that.
Stratakos: Markkanen. With their backcourt likely set in stone with either Ricky Rubio or Kris Dunn at the point and Zach LaVine at the off guard, the Minnesota Timberwolves will be looking for frontcourt pieces to put alongside star center Karl Anthony-Towns; big man Lauri Markkanen would fit the bill. The Arizona seven footer is a force on the offensive end. Possessing the ability to hit the long ball, Markkanen would be a great fit next to Towns, as he'd be able to stretch the floor for him. The pairing of two, as well as swingman Andrew Wiggins, could pan out to be a stellar frontcourt in the coming years.
Dolan: Isaac
Castillo: Markkanen
Loring: Isaac. The Timberwolves have Rubio, Jones, Rush, and Dunn. Adding a guard here isn't necessary. However, filling the four spot is. Isaac is a reliable three-point shooter and will fit in with the lengthy Wolves', holding a wingspan of over seven feet.
---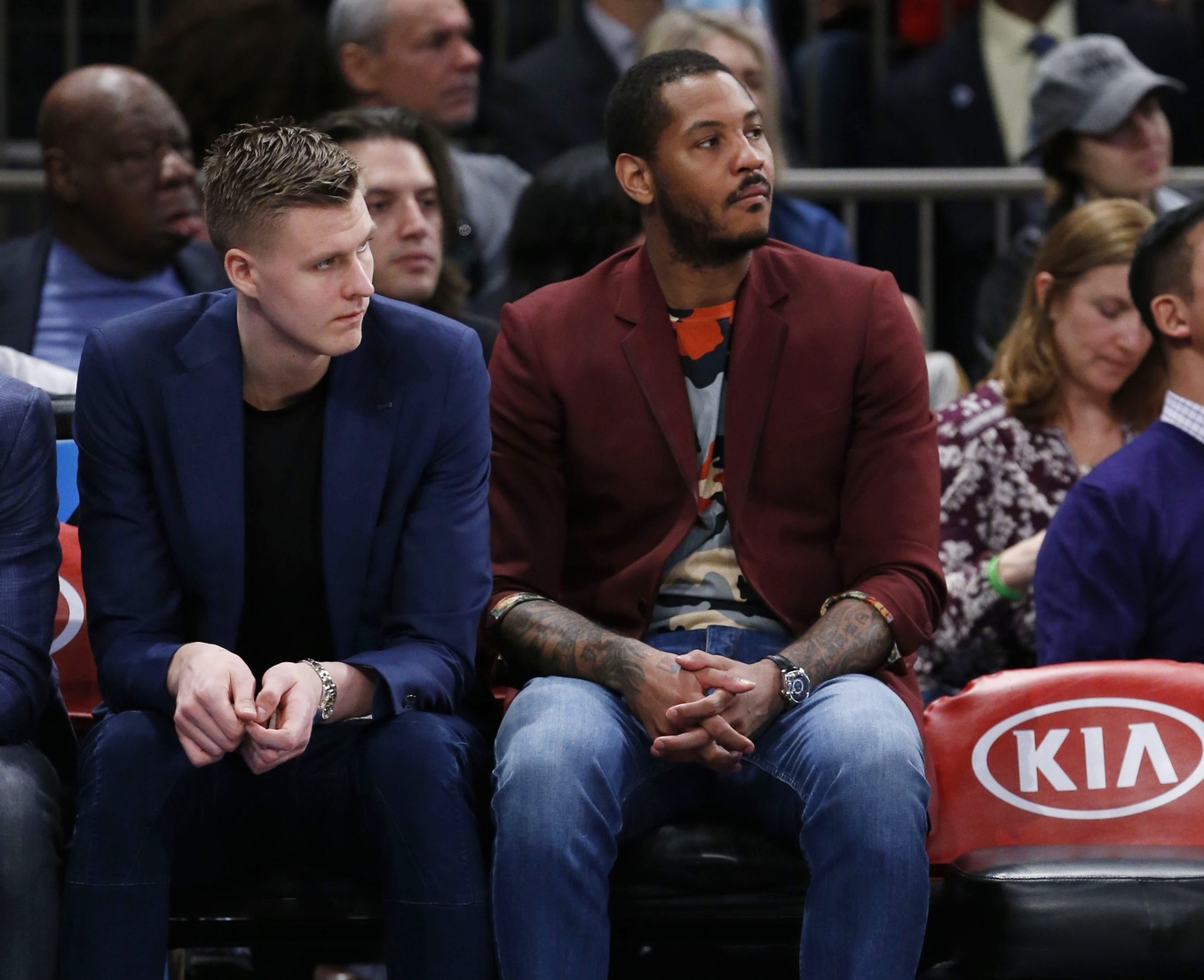 8. New York Knicks
Hart: Frank Ntilikina. The Frank Ntilikina vs. Dennis Smith debate has two different answers. Smith wins the debate based on talent, Ntilikina wins based off of who Knicks President Phil Jackson will like more. Jackson has shown some tendencies in his past drafts. He likes bigger players and is not afraid to go international. When Jackson drafted Jerian Grant in the 2015 NBA Draft, Grant's six-foot-four height and large wingspan stood out. Ntilikina has even better measurements and can finally solve the Knicks' long-standing defensive problems.
Murphy: Ntilikina. Of course, it's going, to be Frank Ntilikina. It should be Malik Monk, but it's going to be Ntilikina. He works in the world's most boring offense and Phil Jackson will love him for it. It's realy that simple. Dennis Smith Jr. isn't a triangle point guard and Frank is.
Stratakos: Monk. Given they've been deprived of a promising point guard in year's past, the New York Knicks will all but likely look to select a lead guard in this year's draft. However, while he played shooting guard in college, many around the association feel that Kentucky's Malik Monk would be better off playing the point in the NBA. If and when he makes that switch, he'd be a great fit in Phil Jackson's triangle offense. Given his ability to play out on the perimeter, finish in the paint, and play stellar on-ball defense, Monk would be a great fit at the point for the Knicks.
Dolan: Smith Jr.
Castillo: Smith Jr.
Loring: Monk. Finally, Phil Jackson will sleep easy, a player who's looking forward to the infamous triangle offense. New York needs a point guard, and in said triangle offense, Monk will be the perfect fit. He's a lengthy sharpshooter and capable defender, who will make for a dangerous pick and roll option alongside Kristaps Porzingis.
---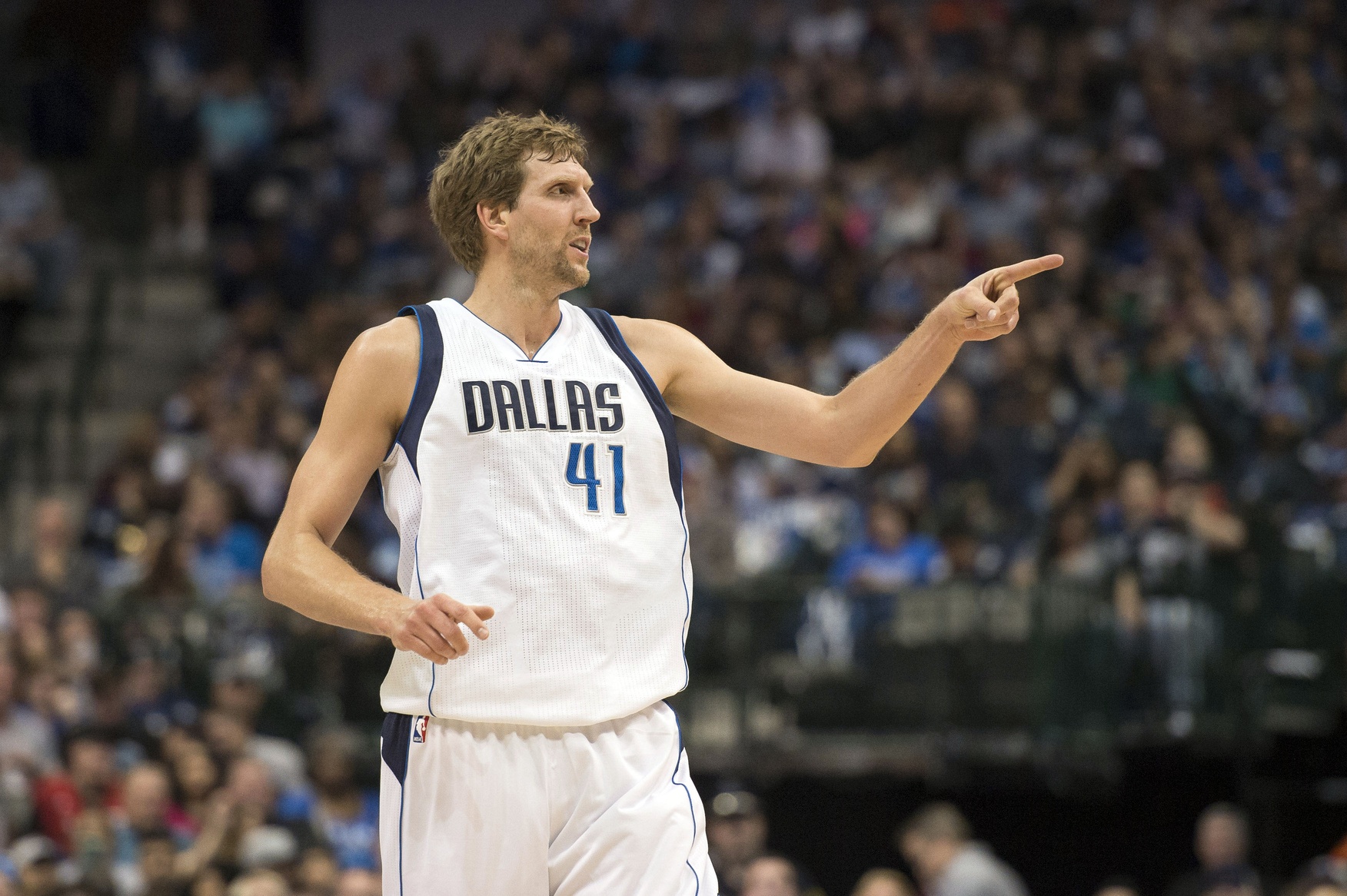 9. Dallas Mavericks
Hart: Smith. The Mavs need a point guard in the worst way. Their one position ranks among the worst in the NBA. Point guard remains the most important position in the NBA so they must address this before fixing their dreadful center position. Smith is easily the best player available and has the most star potential at this spot in the draft, but most importantly he gives Dallas their franchise point guard.
Murphy: Smith. With Frank off the board, the Mavs have to take a point guard anyway, so they go with Smith. The evidence suggests they prefer Frank, but DSJ isn't a bad consolation prize. He's going to score right away, and he's more ready to start in the league than Ntilikina is. The Mavs were 20th in points per game and 26th in field goal percentage from the point guard position.
Stratakos: Smith. After a very disappointing 2016-17 NBA season in which they missed the playoffs, the Dallas Mavericks will be looking to get back on track this offseason; selecting NC State's Dennis Smith Jr. would be a great start. Being a go-scoring option and having the ability to facilitate for his teammates, Smith would be a great building block for the Mavericks – the other team who hasn't had a point guard to call their own in quite some time truly. With Dirk Nowitzki's days coming to an end and forward Harrison Barnes quietly blossoming into a very nice player, Smith would be a great get for their future and steal at number nine for the Mavericks.
Dolan: Ntilikina
Castillo: Monk
Loring: Ntilikina. The Mavericks are preparing for an era of a rebuild and dropped veteran guard Deron Williams at the trade deadline. Drafting Ntilikina furthers the depth behind the guard position. He does well controlling the flow of the offense and truly holds a pass first mentality. His incredible court vision at just 18 doesn't hurt either.
---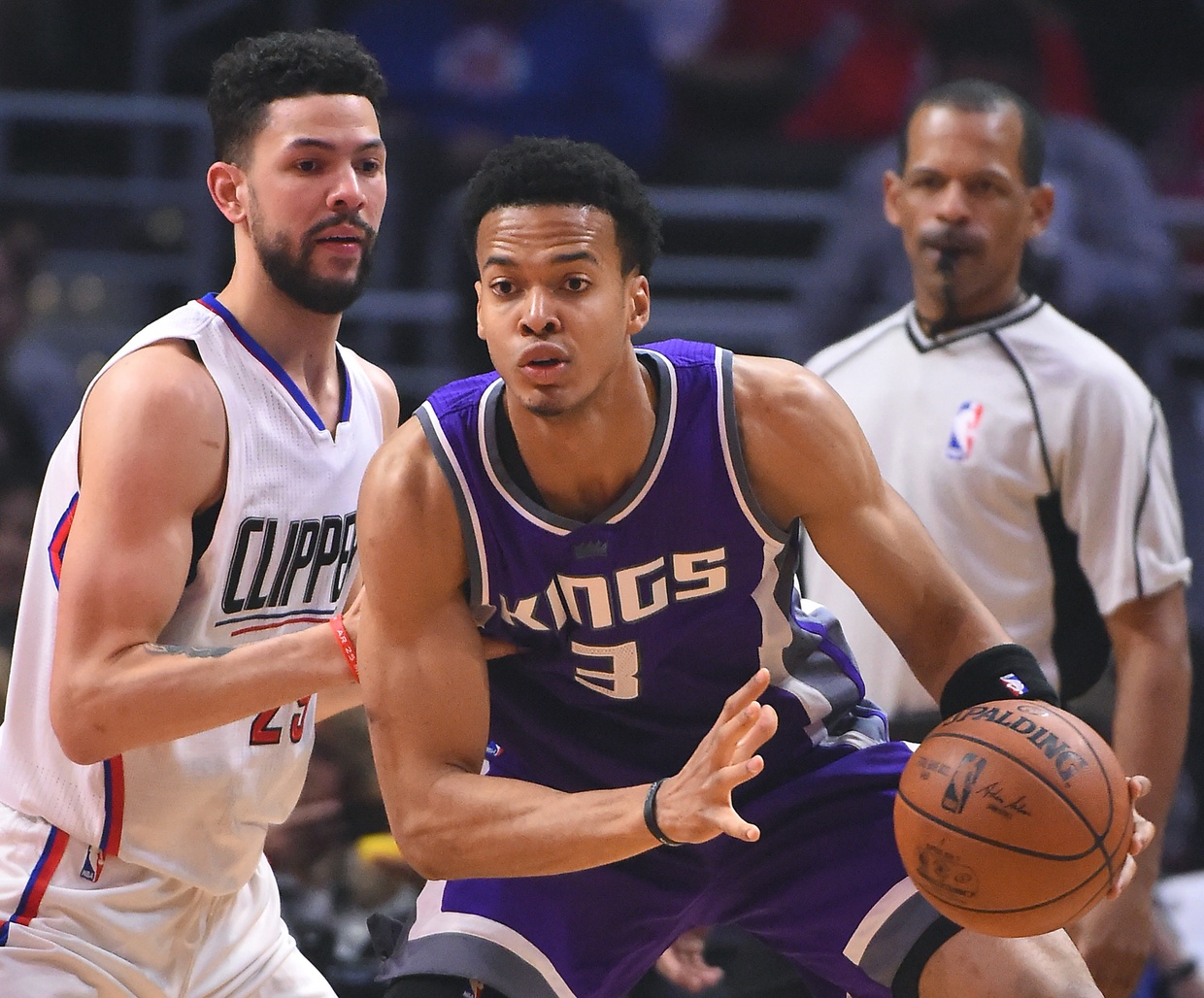 10. Sacramento Kings 
Hart: Markkanen. The Kings addressed their one spot earlier in the draft with De'Aaron Fox. Why not fill a hole left by the trade of former franchise player DeMarcus Cousins? Lauri Markkanen is selected here over Gonzaga rim protector Zach Collins for one simple reason. De'Aaron Fox and Lauri Markkanen could combine for a lethal pick and pop with Fox's driving ability and Markkanen's ability to spread the floor.
Murphy: Monk. Malik Monk won't get passed the Kings here. They go for more offense with Tatum and Monk in the top-ten. With Buddy Hield being their leading remaining scorer, they have a lot of production to replace. Trading both of these picks to move up and get De'Aaron Fox is also an option for them.
Stratakos: Donovan Mitchell. Possessing two picks in the lottery, the Kings have the luxury of snatching two franchise-altering players. With Fox already in the fold, the Kings will be looking to add onto the scoring presence and defense he'll provide; Louisville's Donovan Mitchell would be doing just that. The two-year red bird is a two-way player with an impressive wingspan. Despite standing at just 6 foot 3 at the combine, Mitchell has a 6 foot 10 wingspan, which helps add to his athleticism and play swarming defense. That impressive wingspan and ability to be a go-to scoring option make him an intriguing selection at number ten for the Kings – one worth taking.
Dolan: Markkanen
Castillo: Zach Collins
Loring: Collins. The Kings traded DeMarcus Cousins away to New Orleans and received no rebounding help in return. Adding Collins to play alongside Cauley-Stein here is an excellent move, and will make for a very BIG front court. Defensively, Collins is a monster at 7-0 playing the four. He averaged 1.8 blocks per game and recorded six total in Gonzaga's Final Four win over South Carolina.
---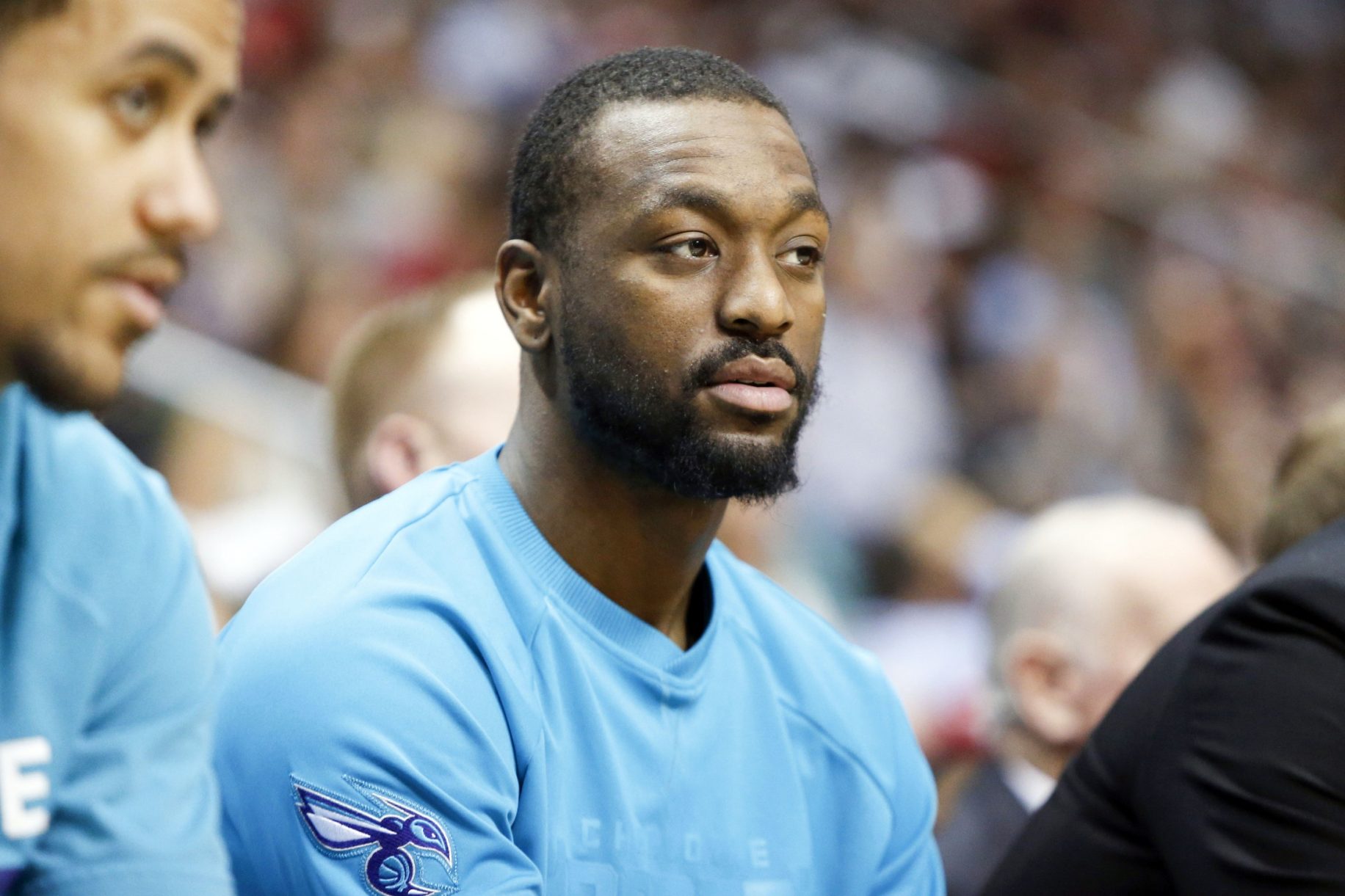 11. Charlotte Hornets
Hart: Mitchell. When Courtney Lee left the Hornets, the team regressed on the defensive side of the ball. The team fell outside the top ten in defensive rating for the first time under Steve Clifford. Mitchell could be undersized at the two spot, but he has a nearly seven-foot wingspan to make up for his height. A member of 2017's ACC All-Defensive Team, Mitchell could certainly help fill the defensive hole left by Lee.
Murphy: Mitchell. This year's combine winner was Donovan Mitchell. He's going to be a lottery pick after his impressive performance in Chicago. The Hornets were top-ten in defensive rating three seasons in a row under head coach Steve Clifford before finishing 14th in a disappointing 2016-17 campaign. Mitchell can help them regain some of that defensive swagger.
Stratakos: Collins. After going 48-34 and reaching the playoffs, the Charlotte Hornets lost some key pieces in free agency and as a result missed the postseason last year. This offseason though, they'll be looking to bounce back and make some quick transactions; one of those maneuvers could be drafting Gonzaga big man Zach Collins. The 6 foot 11 Collins is a gritty and physical force on both ends of the floor. Offensively, he can grind his way to the bucket, and defensively he's adept at defending the rim. While they do have Frank Kaminsky and Cody Zeller, the Hornets could very well use a physical body in the middle – Collins would be that much-needed presence.
Dolan: Collins
Castillo: Luke Kennard
Loring: Markkanen. The Charlotte Hornets are in a gray area, bracing for a crucial season regarding team future. Markkanen's 15.6 points per game average in college shows he can give this Charlotte offense even more of a boost alongside Kemba Walker. Also, he shot 42 percent from behind the arc, where the Hornets ranked 18th league wide in percentage.
---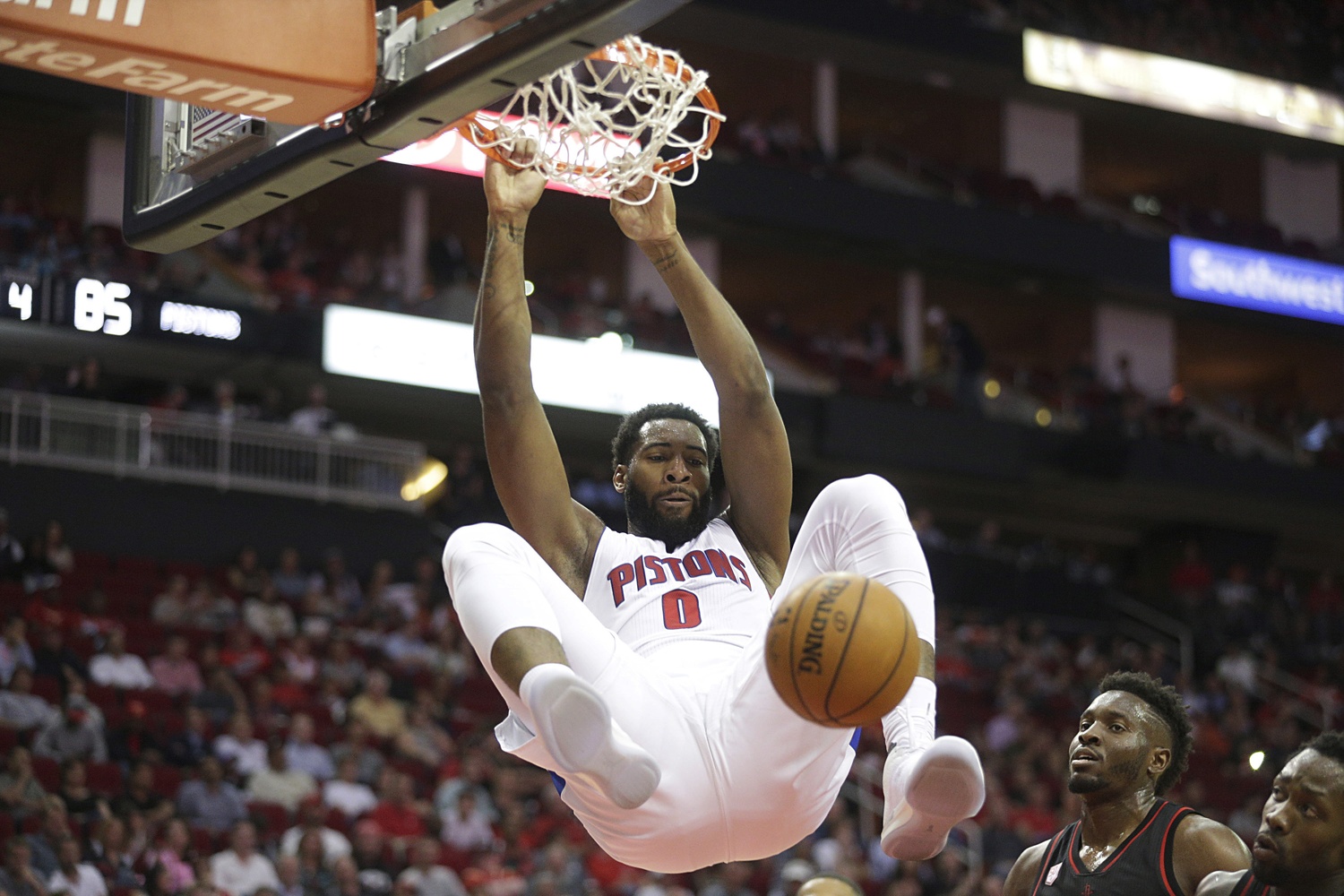 12. Detroit Pistons
Hart: Kennard. Detroit surely would have loved to pick up Donovan Mitchell with this pick to sure up their perimeter defense. With Mitchell gone, Kennard adds a desperately needed three-point presence to a team that had the third worst three-point percentage in the NBA. Kennard averaged 19.5 points per game with Duke with a dazzling three-point percentage of 44 percent. He is not going to offer Detroit much on the defensive side of the ball, but Kennard is likely going to be the best three-point shooter in this year's NBA Draft.
Murphy: Kennard. The Pistons were 27th in three-pointers made last season and 28th in three-point percentage. Three-point shooting is a serious area of need. Luke Kennard would help them. Now, they could also trade the pick as Detroit is not at all looking to rebuild.
Stratakos: Ntilikina. While Reggie Jackson remains their starting point guard, the Detroit Pistons have been rumored to be shopping around their three-year guard. Whether they deal him in this offseason or even midseason, selecting French point guard, Frank Ntilikina would make a lot of sense. While a bit of an unknown, Ntilikina is a lockdown defender and a selfless player on the offensive end. Ntilikina could backup Jackson, or potentially be his successor if and when he is dealt.
Dolan: Mitchell
Castillo: Mitchell
Loring: Mitchell. Should the Pistons opt not to trade this pick, it likely falls on Louisville shooter Donovan Mitchell. In the past few weeks, this guard has climbed the charts from the bottom of the first round to potential lottery status. He obviously impresses someone. With Caldwell-Pope preparing to make a free agency exit, drafting this shooting guard is a very viable option for Detroit.
---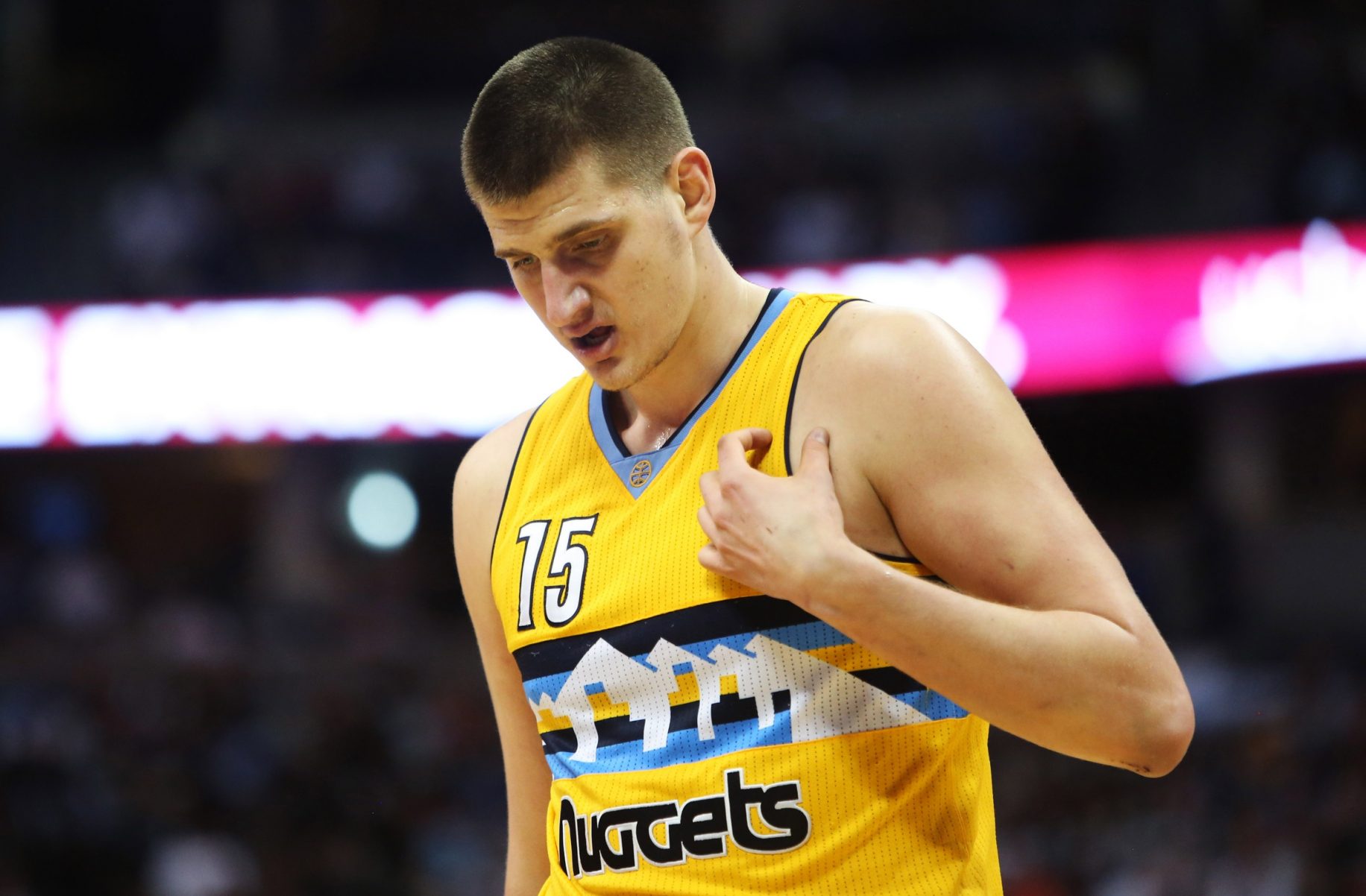 13. Denver Nuggets
Hart: Justin Jackson. Danilo Gallinari could very well be on his way out of Denver this offseason. Jackson brings forth a different set of skills than Gallinari, but Jackson's passing ability could bring out the best in Nikola Jokic. Jackson might never be a starting forward in the NBA but can be a productive role player off the bench and provides insurance for Denver in case Gallinari leaves the Nuggets.
Murphy: Jackson. Justin Jackson fits the mold of the 3-and-D player. He improved his long-distance shooting for his junior year of college so he could better his draft stock. His defense was always good, but now it's even better. After another year with the Tar Heels, and a National Championship, Jackson's ready to go.
Stratakos: Kennard. After nearly making the playoffs last season, the Denver Nuggets have become an attractive destination for upcoming free agents as well as potential draftees. Looking to build off their impressive 2016-17 season, selecting Duke swingman Luke Kennard would be a safe move. The two year Blue Devil is a sharpshooter from the outside and does possess the ability to drive the lane. If longtime forward Danilo Gallinari walks in free agency, Kennard could help provide some depth to fill the void he'd leave on their frontline. However, if Gallinari remains in Denver, Kennard could then come in and offer a Kyle Korver like impact off the bench.
Dolan: Jackson
Castillo: Terrance Ferguson
Loring: Kennard. A long three-point shooter, Kennard may eventually develop into just what Denver needs. As of right now, the Nuggets ranked 11th in three-point percentage, and 7th in three-pointers made. Adding a shooter like Kennard into the mix will only boost that stat and the team's overall offense. The former Duke forward shot lights out, 44 percent from behind the arc last season.
---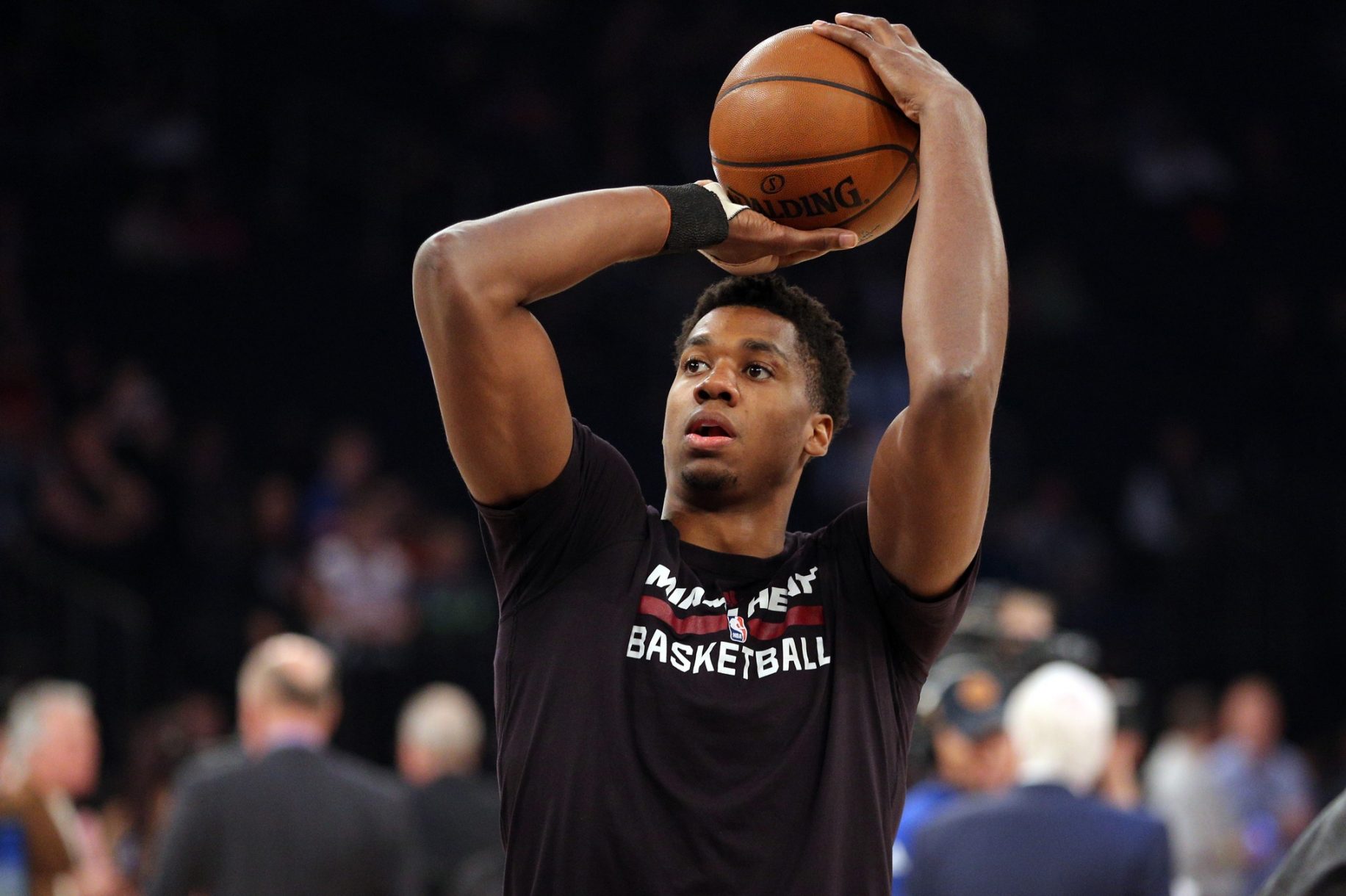 14. Miami Heat
Hart: Collins. It is about time. Collins fell a little bit in the draft based on other team's needs. As far as talent, this is a top-ten worthy prospect. With Hassan Whiteside manning the center position, Collins can play the four spot for Miami. Giving Collins a guard as skilled as Goran Dragic will work wonders in bringing out Collins' outside game. Collins is more than capable of defending the rim when Whiteside is in need of a break as well. Miami gets a great value pick here with Collins.
Murphy: Collins. Zach Collins can play the stretch four next to Whiteside and the stretch five when Whiteside is off the court. Classic Miami Heat. Another prospect who absolutely shouldn't be falling that far lands right in Pat Riley's lap.
Stratakos: Jackson. At 14, the Miami Heat are a bit of a wild card. With no pressing needs outside of maybe signing a top-flight versatile forward, they can draft out of need or potentially swing for the fences; selecting UNC forward Justin Jackson would be an excellent choice. After breaking out in his junior year, Jackson showcased the ability to score in some ways and also hold his own on the defensive end. Another important thing about Jackson is that he carried his regular season success right into the NCAA tournament, as he assisted the Tar Heels in their championship efforts. Selecting Jackson would provide the Heat with a two-way threat off the bench, which could pan out to be a Luol Deng like player down the line.
Dolan: OG Anunoby
Castillo: Ntilikina
Loring: Jackson. The Miami Heat had the Cinderella story of the season, going 11-30 to start with, and 30-11 following the All-Star break. To keep things rolling, they will draft this prolific scorer and three-point shooter in UNC's Jackson. His sophomore season with the North Carolina, he connected on only 35 three-pointers. Regardless, he turned it all around and showed his true potential his junior year, landing 105 on the year.