Forget the Midsummer Classic. Every game is an All-Star Game for the New York Yankees with all their talent this year.
M
LB All-Star Game voting has been open for a while and
New York Yankees
fans are furiously rushing to stuff the ballot boxes. to get their beloved boys in pinstripes to the Midsummer Classic.
Just another typical baseball tradition where fans have a say in who doesn't get a break come July when teams are rundown and need it most.
The All-Star Game is a rite of passage. Being selected by fans proves not only your popularity in the game but also that you've performed well enough to receive recognition on the one day of the year where only one sporting event is happening.
It's pretty cool. Players heading into the Hall of Fame have multiple All-Star titles under their belts, proving that they were the best in the business during that time.
For this year's Yankees team, only Aaron Judge leads in votes for starting position. With the update that came out several days ago, Starlin Castro and Matt Holliday sit at second in their respective positions. Didi Gregorius sits at third for shortstops, while Gary Sanchez is trailing in fourth place for catchers.
Normally, these results might tick off fans. Their job as fanatics is to get these players to the Midsummer Classic, especially those that deserve to go.
But this year, it's no big deal. Why? Because the Yankees are winning and crushing the competition. In the minds of our fans, these Yankees are all worthy of All-Star positions and don't need the massive votes to prove that.
The All-Star Game is meant to show off the best in the game. Too bad the Yankees already have the best lineup they can muster going out every single day. They don't need the title of "All-Star" to actually be one.
If anything, Gregorius has been an incredible force at shortstop. Yet he's in third, almost 445,000 votes behind young Cleveland Indians stud Francisco Lindor. Who, by the way, is only batting .259 on the season.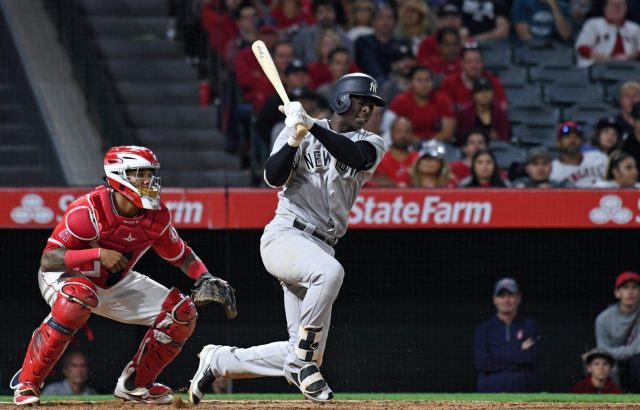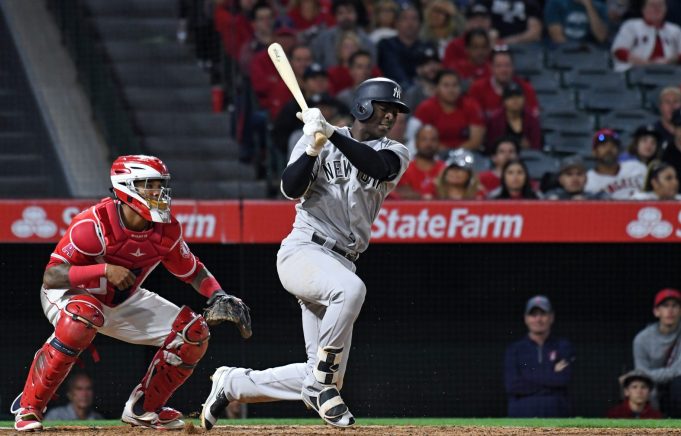 Aaron Hicks hasn't even made a dent in the top 15 for outfielders, despite batting .313 on the season with 10 home runs.
The All-Star voting process is all about fan popularity. So while Aaron Judge looks to be a shoe-in to be a starter, some of the others Yankees who are snubbed have absolutely nothing to worry about.
Sure, it stings, especially when you're having as hot a season as Holliday and Castro. But in the grand scheme of things, when you're a true All-Star all season long, one measly game in July doesn't matter.
What does that get a player? Another title to add to their list of accomplishments? While it is a great honor, it shouldn't deter any of the Yankees or their fans from realizing that the Yankees are playing in an All-Star Game every night.
So far this season, the Yankees have exceeded all expectations. Remember when critics insisted that spring training games didn't matter when the Yankees killed it? Or when critics insisted the 1-4 Yankees team we saw at the beginning of the season was just the start of a long, difficult road?
Now, practically every Yankee in that lineup is playing at the highest level. They have four starters who are batting over .300 on the season. They have six players on the team with at least 10 home runs. Their starting pitching, which was pinpointed to be their weakness, has shut down some of the best teams in the game.
Therefore, every night the Yankees take the field, fans are guaranteed to see something spectacular. Whether it's ANOTHER Aaron Judge home run or a Sanchez laser throw to second to nab a baserunner, something great will happen.
It's like the midsummer classic all season long. When it comes to the boys in the Bronx, they don't need reassurance that they're good. They ARE good and they have the stats and the record to prove it.
If Yankees players make the All-Star Game, they ultimately just get to play one more game on the season. One that doesn't do anything to bring them closer to their goal of the World Series. It may be cool but there are benefits to not being voted in either.
Besides, they are playing in an All-Star atmosphere everywhere they go. Fans are following them across the country to cheer on the Yankees because this team is a team worth watching.
Leave it to those other fans to stuff the ballot boxes for their teams who aren't performing at their best. That's perfectly fine.
The New York Yankees will simply continue playing like All-Stars and get the recognition they deserve from the fans who have stuck by them all season long.
Besides, the All-Star title is pretty important. However, nothing is better than the World Series Champion title this stellar team has the chance to snag this season.