Masahiro Tanaka has been a downer in an otherwise stellar New York Yankees season and tonight he can't afford to squander this opportunity.
W
ill the real Masahiro Tanaka please stand up? There's no question that the gentleman pitching as No. 19 on the New York Yankees has not been the Tanaka we are accustomed to.
But tonight, aided by a scorching offense and a lackluster Los Angeles Angels squad, Tanaka has the perfect opportunity to right this sinking ship.
Tanaka enters tonight's game with a career-high 6.55 ERA, the worst among starting pitchers with more than 60 innings of work this season.
In his past seven starts, he's given up 34 runs, including 14 home runs. He simply has not looked sharp mechanically and his pitches don't have the same bite to them that qualified him as an ace over the past few seasons.
Safe to say, Tanaka is struggling. And when a player is struggling, it's easy for them to sink deeper and deeper into their own minds.
While Tanaka's issue is fundamentally mechanical, there is no doubt something is going on in his head.
But today … today is his chance to work on his mechanics and issues in a live setting; because today, the Yankees have everything going right for them.
Tanaka was unknowingly given the perfect opportunity to overcome his struggles on the mound by being given the start today.
Tanaka was given an extra day of rest before opening up a new series against the Angels. While the Angels just came off of a series win over the dynamo Houston Astros, the Yankees are coming in even hotter.
The Yankees outscored the Baltimore Orioles by a score of 38-8 this past weekend and, in the process, slugged 12 home runs in the last three games. Safe to say, run support likely won't be a problem for Tanaka.
In three games in his career against the Angels, Tanaka is 1-0 with a 1.71 ERA. In those 21 innings, he's struck out 23 batters while only walking six, per Baseball Reference.
A small sample size, sure. However, with a struggling pitcher, numbers like this can help rebuild some confidence. In addition, in the Angels starting lineup, only one batter has faced him for 10 or more at-bats. The Angels aren't as familiar seeing Tanaka in person, which could allow him to work on his mechanics a little more.
Better yet, the Angels have been struggling, especially since Mike Trout went on the disabled list. Trout boasted a .337 batting average. The next closest starter in batting average is Andrelton Simmons, who is hitting .278.
The Angels as a whole are batting .241 on the season, third-worst in all of the American League, according to ESPN stats.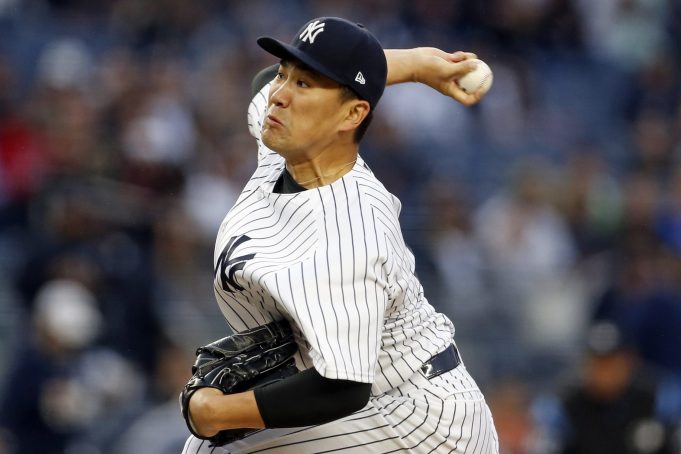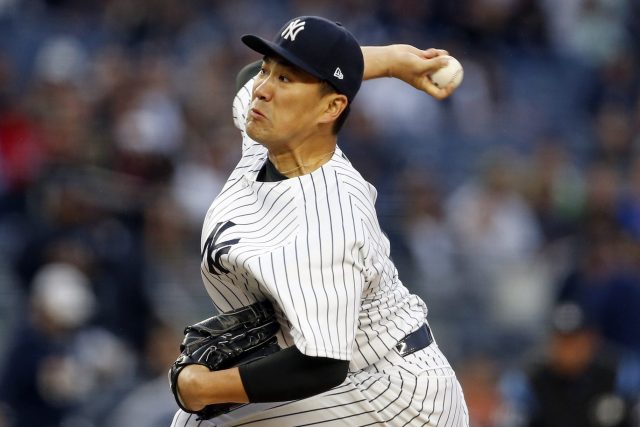 Tanaka has a lot of factors working for him going into tonight and it's up to him to work on his adjustments. This is the perfect opportunity for a struggling pitcher to start making his journey back to prime ace status.
And if he doesn't take advantage of this opportunity and work on fine-tuning his mechanics, he'll regret it.
The New York Yankees are coming off a five-game winning streak. As much as they want to continue that streak, they should also be focusing on allowing Tanaka to work through his issues.
The stakes are not high. It's still early in the season. It's time for Tanaka to halt this skid before it all snowballs on him and the Yankees.
Once an ace, now a dud, the haters are grilling him. However, Tanaka has the ability to shut them up and it all starts with taking advantage of tonight.