No way. Is it possible? Can LeBron James and the Cavs actually make NBA Finals history for the second-straight season? 
I
f you woke up from a nine-day coma last night and immediately checked social media, the assumption would be the Cavs won the NBA title or were at least on the verge of doing so.
https://twitter.com/SirKipDavis/status/873685444042665986
https://twitter.com/TheLordArab/status/873684409609854976
All GS fans won't talk now…they will say they are using Glo as excuse now #CavsIn7 ??

— $lim™ (@martins_slim) June 10, 2017
Well, if checking Twitter is the first thing you do after more than a week of unconsciousness, that's another problem all in itself.
It was a dominating, historic performance — one that saw four players tally double figures in points. The Cleveland crowd provided all the energy, hoping this was more of a joyous "see you later" rather than a heartbreaking "goodbye."
And the Cavs did the rest, setting a record for the most threes (24) in an NBA Finals game in route to a wire-to-wire 21-point victory. In doing so, they once again prevented the Warriors from making history on their watch, ruining the dubs' quest for postseason perfection.
But perspective is important. In baseball, towering solo bombs count the same as homers that barely made it over the wall. In the NFL, an exciting 98-yard touchdown reception counts the same as a score that comes courtesy of a boring halfback draw. And in all sports, a blowout victory only nets one positive mark in the win-loss column.
The Warriors still lead the series 3-1 and are in full control. The notion that they should somehow be legitimately concerned and should feel an exorbitant amount of pressure that wreaks of pushing the panic button is comical and hyperbolic. The Cavs didn't somehow make this a series simply by just winning a game. There's still a steep hill to climb for the defending champs.
Golden State now has a chance to clinch a title on its home floor. This isn't to suggest the team didn't care about winning, but it at least provides a consolation prize.
Now if Cleveland is going to get 40 points from Kyrie Irving, 29 from Kevin Love and three more triple doubles from LeBron James while the entire group shoots 52 percent from the field and 53 percent from downtown with 46 attempts, then there might be a reason to exhibit trepidation. Will Steph Curry and Klay Thompson combine to go 8-for-24 again? That'll help too.
But if nothing else, the 3-1 jokes are back. Somehow since the Warriors blew this type of lead in the Finals last year, it's the foreshadowing of things to come, which appears to be a bit of stretch.
Any team with the best player on the planet will always have a chance by default. That's the luxury the Cavs have in their favor. But the reality is that they're just not good enough to beat these Warriors three more times in the next week.
The Cavs shot 22 free throws in the first quarter. This can be attributed to the home team coming out aggressive and desperate, playing with a sense of urgency that the Warriors just couldn't match. Cleveland deserves credit for responding the way it did with the season on the line.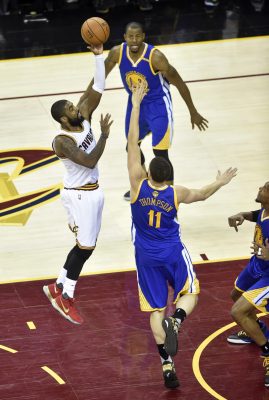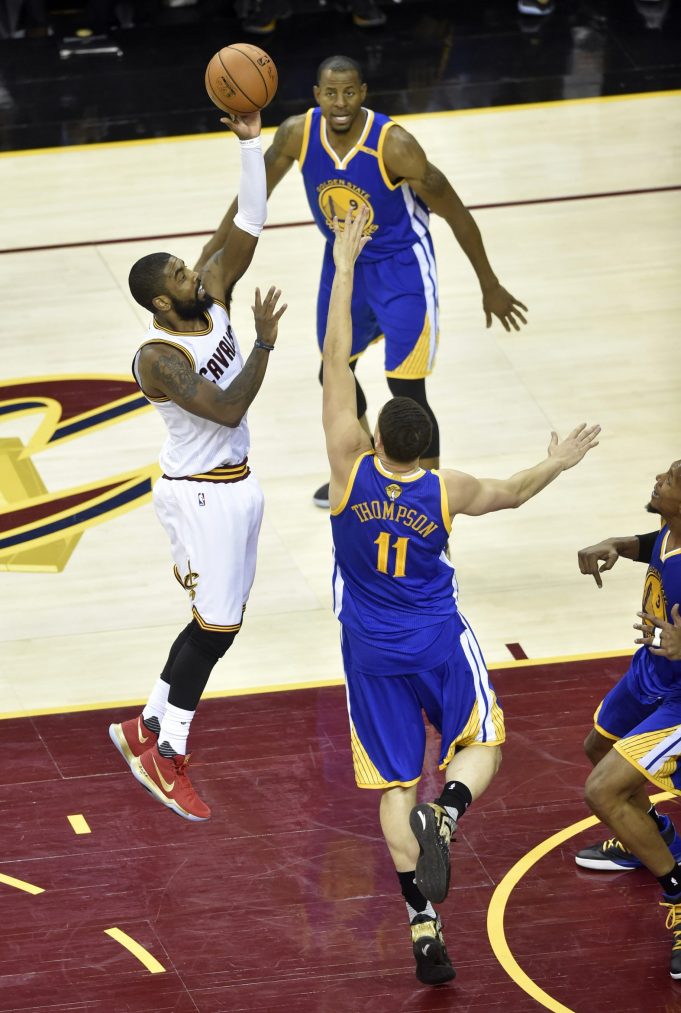 Ultimately, the Warriors do have to play better because the Cavs have shown no sign of acquiescing to their greatness. Steve Kerr has to make the necessary adjustments needed to combat the schemes being thrown in his direction, like getting Zaza Pachulia off the floor. But is there anything of substance that should convince us the Warriors will go from winning 15 straight playoff games (30-1 in their last 31 games overall) to losing four straight with two being played at the Oracle?
One of the major concerns for Tyronn Lue is his team's inability to play well with LeBron on the bench. Through four games, the Warriors are -6 with him on the floor compared to +31 with him on the bench. They can't survive like this against a loaded roster.
And majority of this has to fall on Lue. As transcendentally valuable James is, it's unacceptable that a team could look so inept playing without him. With a responsibility to put his players in best position to be effective, Lue has to find ways to create more nuance to their offensive sets. With Love and Irving, they shouldn't look like a middle-school club team.
So apart from needing to shatter records in order to win, the Cavs also need to somehow pray to the heavens they figure out a way to find production when LeBron rests. In that same breath, the prayers must ask for Curry to struggle the way he did in Game 4 and Draymond Green's offense to continue to mirror that of Harrison Barnes'.
This doesn't sound like a team destined to become the first to rally back from down 3-0. But the Cavs proved us wrong before, right? Game 5 is set for Monday night in Oakland.