One of the storylines of the 2017 NBA Playoffs is the emergence of Canadian playmakers.
Six Canadian players have participated in the 2017 NBA Playoffs, and while some have outshined others, all have done their part in putting Canada on the map.
Let's take a look at these Canucks:
Tristan Thompson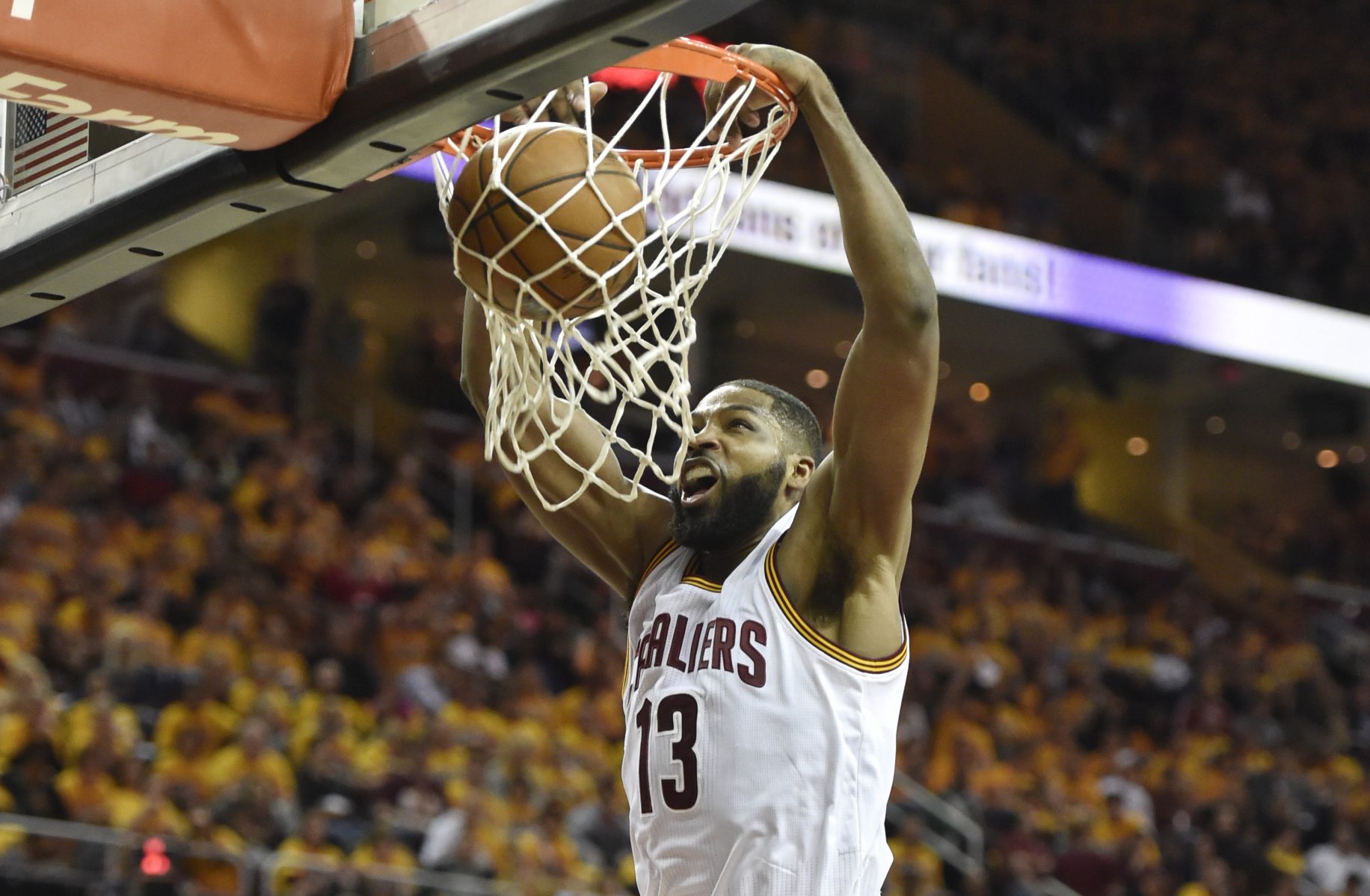 Game 1 of the NBA Finals kicks off this Thursday, and for Toronto-born Tristan Thompson, this will be his third consecutive chance to claim the Larry O'Brien Championship Trophy.
The Cleveland Cavaliers are entering the finals after winning 12 of 13 games, and Thompson has been a huge reason why.
Cleveland swept the Indiana Pacers in the Eastern Conference Quarterfinals, and Thompson was a force on both ends of the floor. He averaged over 31 minutes per game, grabbed at least 10 rebounds in all four contests, and averaged nearly 7 points on 52% shooting.
Instead of cooling down in the Conference Semifinals against Toronto, Thompson played even better. The Cavs downed the Raptors 4-0, and Thompson's dominance was a huge reason why Cleveland won each game by at least 7 points. Thompson was an absolute workhorse in the series, averaging more than 34 minutes, over 10 rebounds, and nearly 9 points on a phenomenal 54% from the field. Being a fan of the Toronto Raptors, this was not a very fun series to watch.
However, I'd be lying if I said that it wasn't exciting to see him dominate in his hometown. Most expected the prized big man to come back to earth following two dominant series'. Instead, Thompson took things to the next level. In Game One of the Eastern Conference Finals, Thompson exploded for 20 points and 9 rebounds on a perfect 7-7 from the field, and sunk 6 of his 10 free throw attempts. Thompson also had a strong performance in Clevand's lone loss of the playoffs in game three, posting 18 points and 13 rebounds, while converting on an impressive 12 of 15 free throw attempts.
When all was said and done, Cleveland won the series 4-1, and I am still struggling to comprehend Thompson's series averages of 33 minutes, 11 points, and 7 rebounds on a ridiculous 74% shooting. Don't be surprised if Thompson continues his dominance on Thursday.
Kelly Olynyk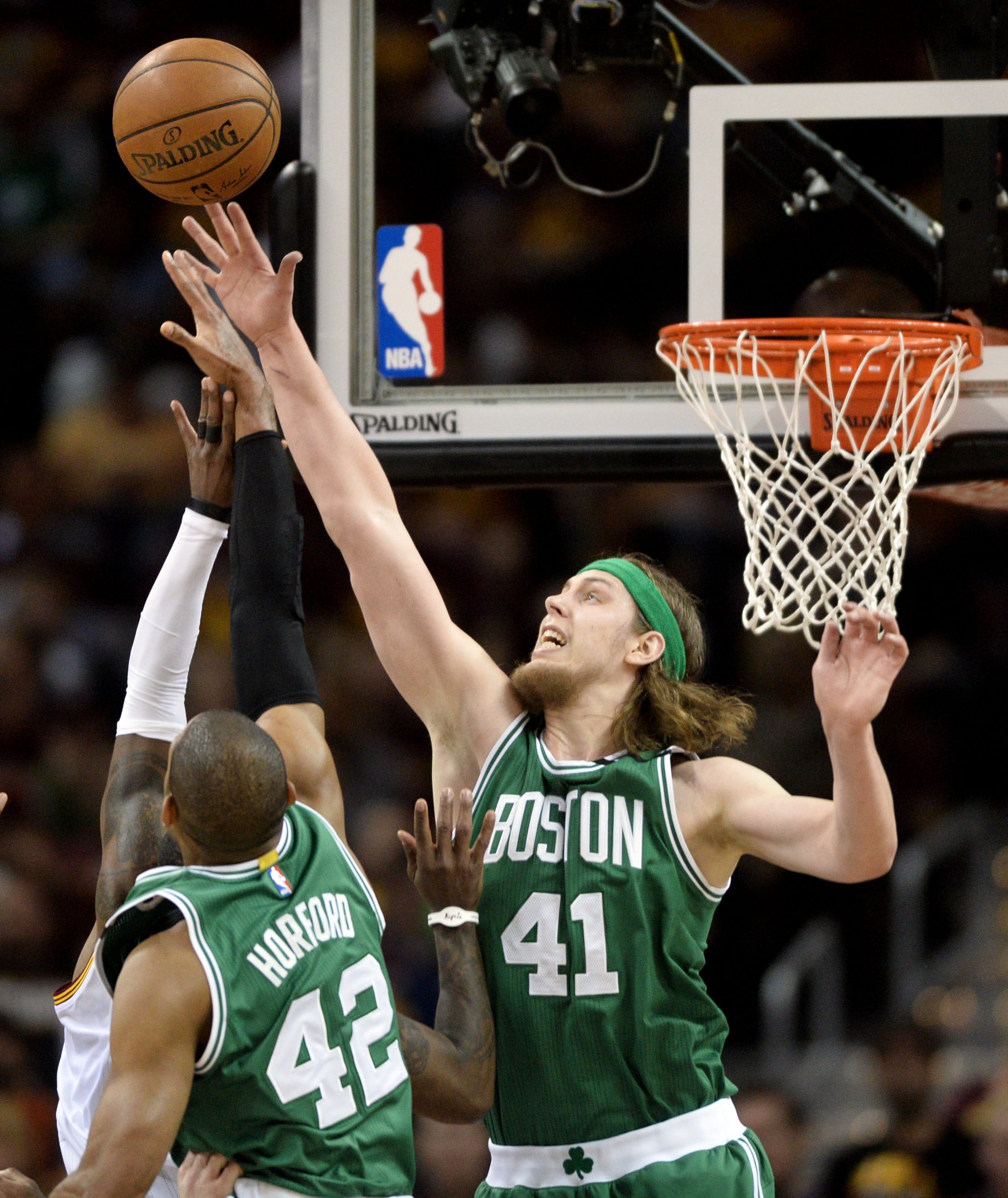 Prior to the 2017 NBA Playoffs, most considered Kelly Olynyk a "dirty player" and nothing else, largely because of his role in dislocating Kevin Love's shoulder in round one of the 2015 playoffs.
In game three of the Eastern Conference Semifinals, Olynyk sent Washington's Kelly Oubre Jr. to the ground on a hard screen, and an ensuing physical altercation between the two resulted in Oubre being suspended. Even if Olynyk's actions in both of the situations listed above were unintentional, his haters have consistently taken to tWitter and other forms of social media to express their thoughts that Olynyk's only purpose is to be dirty player.
However, Olynyk proved all of his doubters wrong this postseason, showing the world just how effective he can be on offense.
The Boston Celtics found themselves down 2-0 in the Eastern Conference Quarterfinals against the Chicago Bulls. After losing the first two games at home, most were confident that Chicago was going to finish this series the way it started. However, the Celtics went on to win four straight, and Olynyk was a huge reason why.
Olynyk played with urgency on both ends of the floor throughout the series, and compiled total averages of 19 minutes, 9 points and nearly four rebounds on 50% shooting.
In Boston's series against the Washington Wizards, he played just under 20 minutes per game, but averaged over 10 points on an efficient 62% from the field, and turned the world upside down in the deciding seventh game. He scored a monstrous 26 points, grabbed 4 rebounds, dished out 4 assists, and shot 71%.
Any NBA fan who thought that Olynyk's sole purpose in this league was to be a goon was quickly rebuffed.
In Boston's most important game in recent years, Kelly Olynyk was the hero, and Toronto-born big man was finally receiving the international exposure he clearly deserved.
The Celtics lost 4-1 against the Cleveland Cavaliers in the Eastern Conference Finals, and that is far more impressive than most realize. The Cavaliers were well on their way to winning the series 4-0 after game two's 44-point win over Boston. In Game Three, without Isaiah Thomas, Kelly Olynyk helped lead the Boston Celtics to an improbable 111-108 win over the Cavaliers thanks to a 15 point performance on 5-8 shooting by Kelly Olynyk.
Every single time the doubters counted him out, Olynyk delivered, and helped beat a Cleveland team that allowed LeBron James, who has been playing arguably the best basketball of his career, score just 11 points in 45 minutes. Although many NBA fans, players, and coaches will still seek reasons to call Kelly Olynyk a goon, his performance in the 2017 NBA playoffs proves that he is far from deserving that title.
Cory Joseph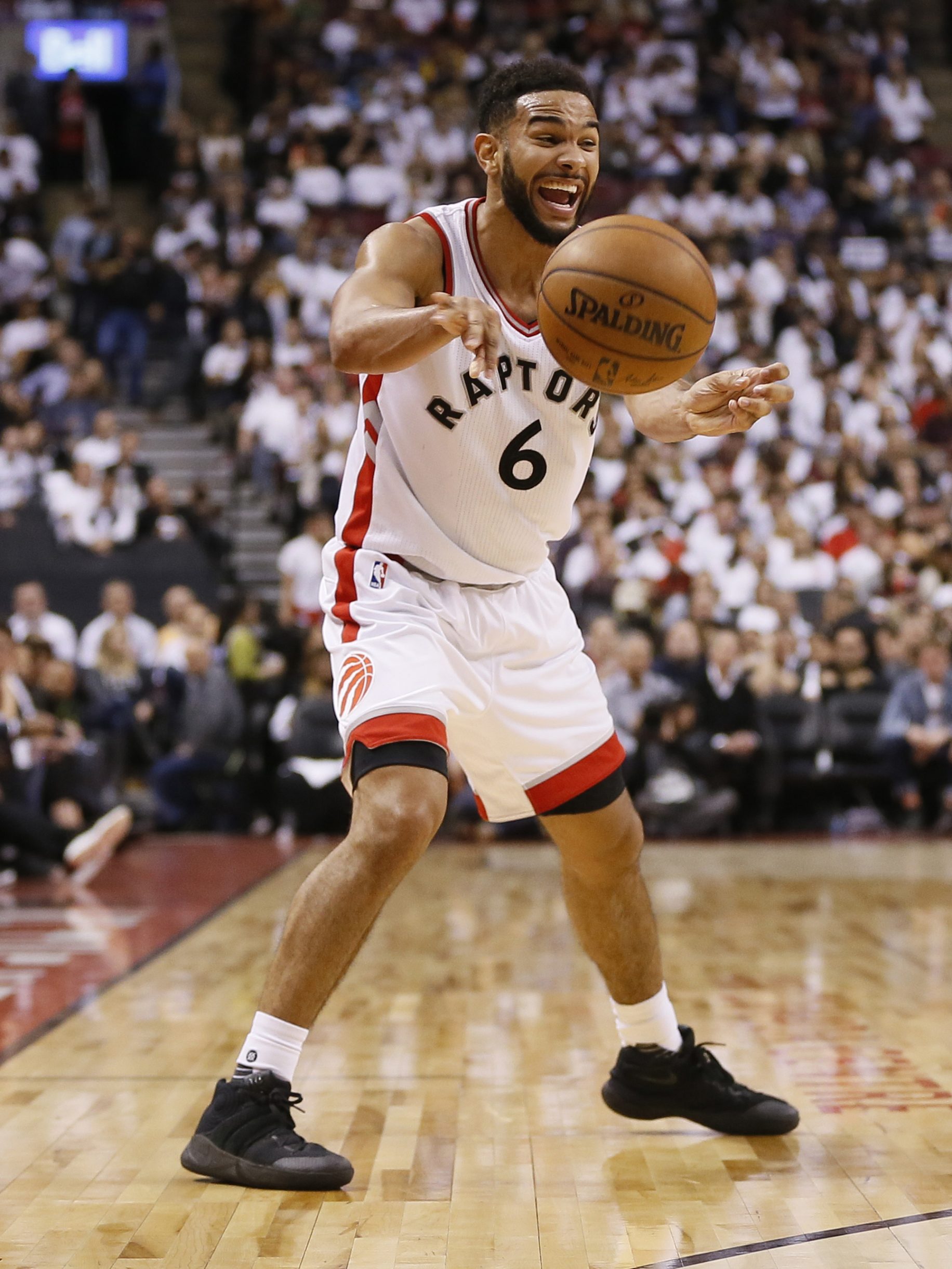 Cory Joseph gave it his all in Toronto's 2017 playoff run, and his veteran presence didn't go unnoticed.
CoJo played an integral role in Toronto's deep run, one that saw the Raptors win two games against the Cleveland Cavaliers in the Eastern Conference Finals.
After taking over the starting point guard role following the All-Star break due to Kyle Lowry's wrist injury, Joseph was able to help Toronto secure the third seed in the Eastern Conference. Joseph and Tristan Thompson, who played together at the University of Texas, met each other for the second straight year in the playoffs.
Although he returned to his bench role for the majority of the postseason, Joseph made an impact. He only averaged 5.2 points on 35% shooting in Toronto's Conference Quarterfinals matchup with the Milwaukee Bucks, but thrived when his team needed him most.
After Toronto dropped Game One, he played a huge role in their 106-100 win in game two of the series.
Joseph, who played just 18 minutes in the contest, poured in 11 points on a strong 4-6 shooting. In Game 5, with the series knotted at two, Joseph delivered again, scoring 10 points on 4-8 shooting over 20 minutes. Joseph's leadership helped the Raptors win three consecutive games in the series, win 4-2.
Toronto was then demolished by a Cleveland Cavaliers team that featured inhumane performances from the best player in the world, LeBron James. In the series, Joseph averaged 27 minutes, almost four rebounds, and 12 points on 50% shooting.
Don't let those numbers deceive you: Joseph had two monstrous performances in the series. In game two, Joseph scored 22 points on 9-14 shooting, and grabbed six rebounds. In game four, Joseph started, and played 40 minutes, scoring 20 points on a strong 8-11 from the field, dished out 12 assists, and grabbed 6 rebounds. The Raptors still lost that game, and were sent home earlier than their fans had expected when the season began.
Despite the loss, Joseph proved just how underrated he is. He was able to use some of the experience he garnered en route to winning an NBA championship with San Antonio to make Kyrie Irving look anything but elite.
Trey Lyles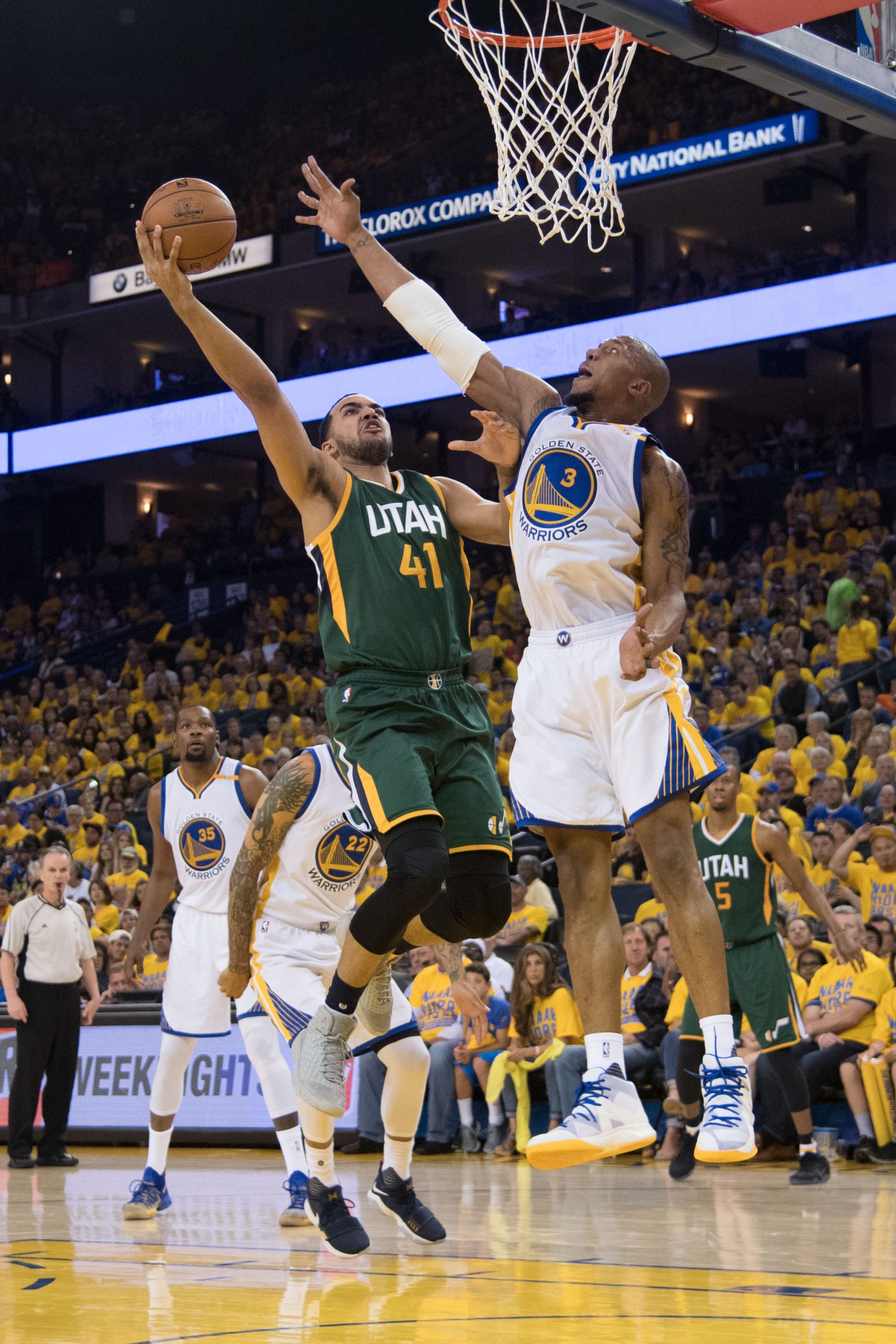 The Kentucky prospect from Saskatoon, Saskatchewan, only played in two games during Utah's 2017 playoff run.
Despite that, the sophomore, along with the rest of Utah's relatively young squad, gained very valuable playoff experience that he will surely use in the coming years.
In Game One of the Western Conference Semi Finals against Golden State, Lyles scored 7 points and grabbed a rebound in just seven minutes of play. While those numbers don't jump out, the big man did shoot 3-4 from the field, and it appeared as if he was just playing a regular season game.
Lyles' only other appearance saw more of a struggle. Playing for just under four minutes, Lyles missed all three of his shot attempts, and seemed far more nervous than he did in Game One. Although he didn't contribute too much this postseason, the Jazz should be back, and so should Lyles, seeking another opportunity.
Joel Anthony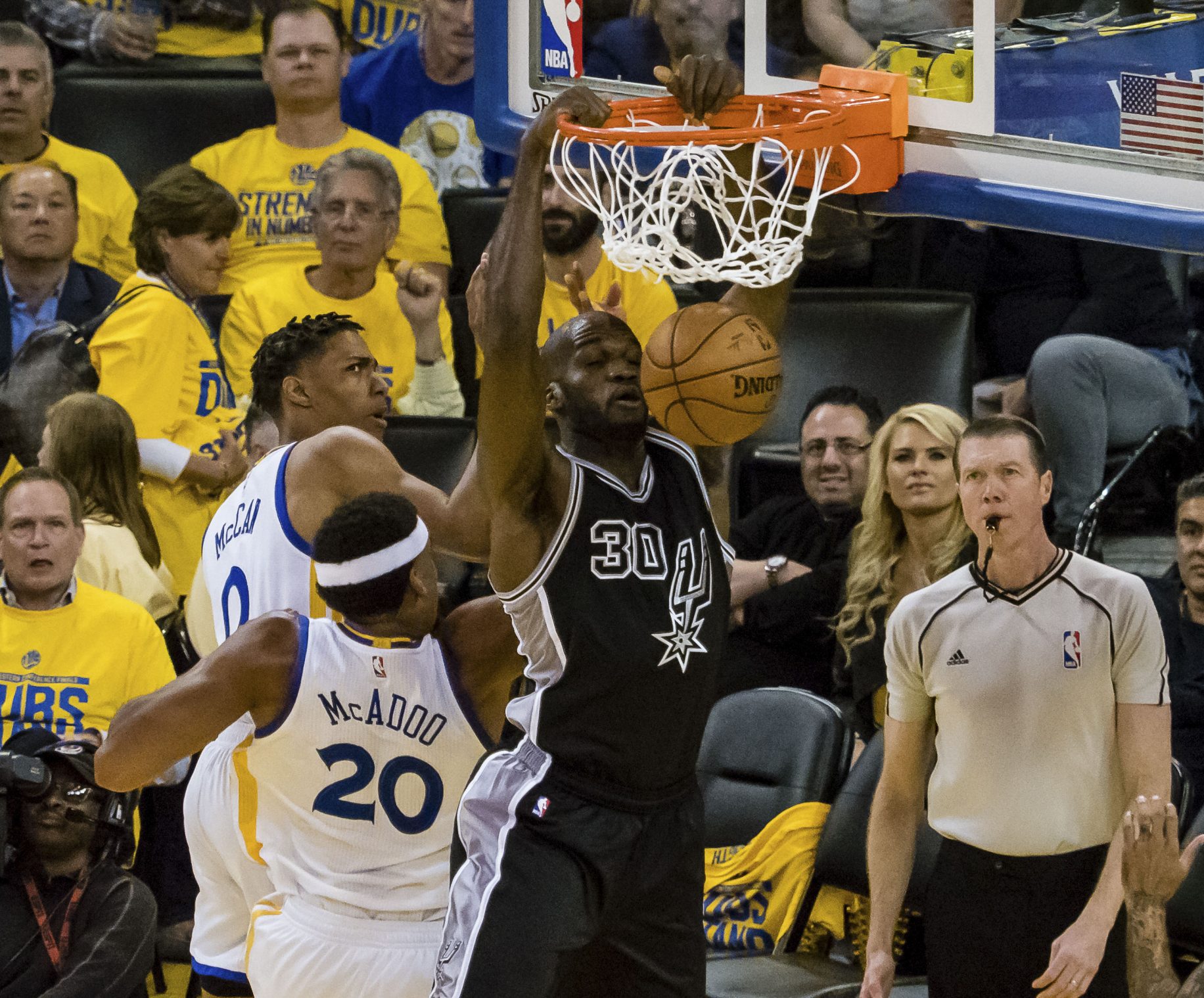 The San Antonio Spurs made it all the way to the Western Conference Finals, but were then dismantled by the Golden State Warriors after losing Kawhi Leonard.
Although Joel Anthony made only three appearances during their playoff run, the 2x NBA champion from Montreal gave it his all.
The 34 year old's first minutes of the 2017 postseason came in Game 6 of the Western Conference Semifinals against the Houston Rockets. Although the game was out of reach, and it was clear that San Antonio was going to move on, he recorded a block.
In the Conference Finals, Anthony's two appearances also came at times when the game was out of reach. He played 12 minutes during SA's Game Two loss to Golden State, and scored 6 points on 3-4 shooting, grabbed 3 rebounds, and blocked a shot. In Game Four, Anthony played a mere one minute.
The veteran big man surely wasn't relied on at any point during San Antonio's playoff run, but played with pride every time he was given the chance.
Kyle Wiltjer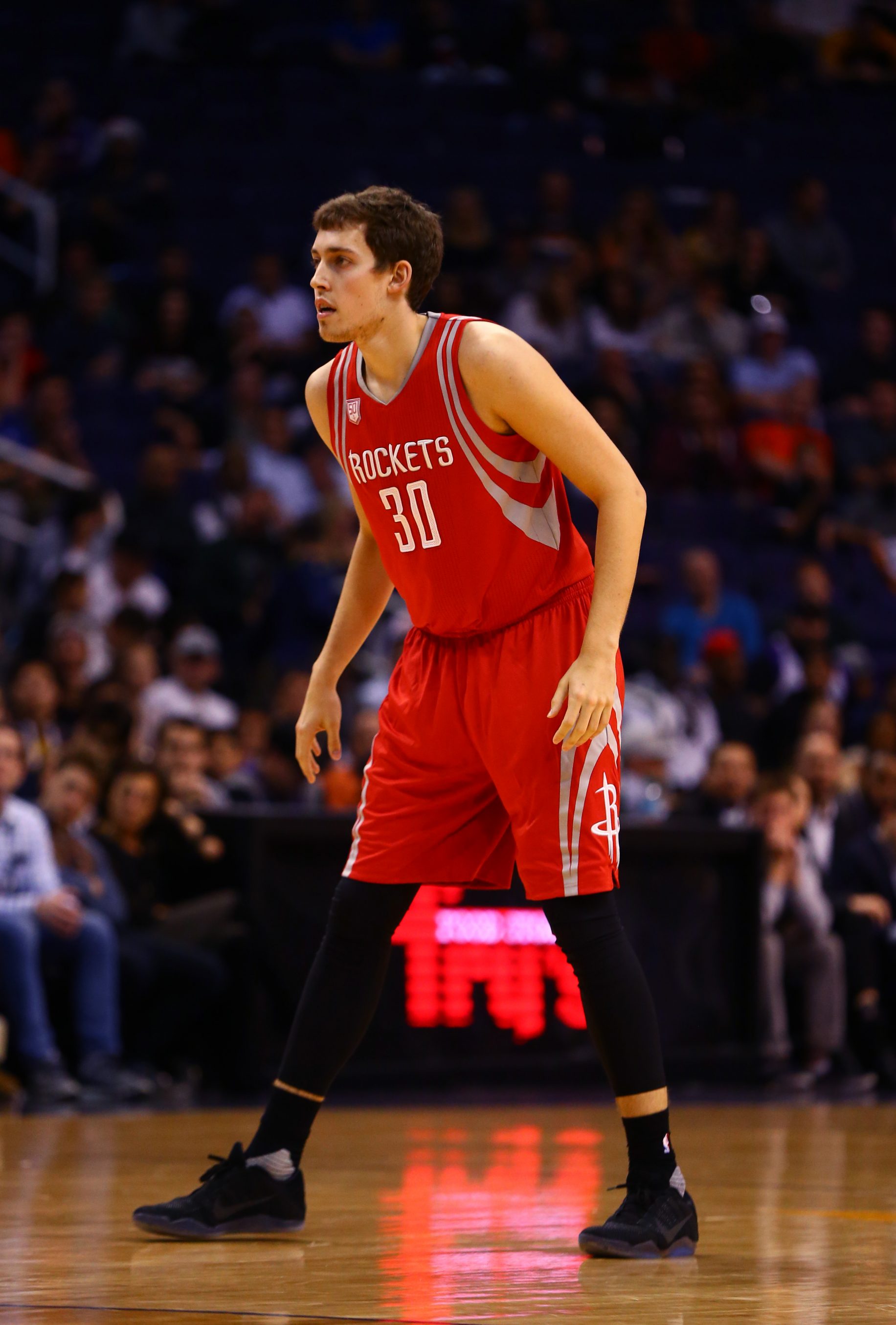 The sixth and final Canadian player who laced up during the 2017 NBA Playoffs is Kyle Wiltjer.
Wiltjer and Kelly Olynyk both played basketball at Gonzaga University. While Olynyk was selected 13th overall in the NBA draft, Kyle Wiltjer went undrafted, and worked hard to earn a roster spot in the NBA. Instead of giving up, Kyle Wiltjer made the Houston Rockets squad, and was able to enjoy being a part of their memorable regular season and playoff run.
As expected however, Wiltjer didn't see much of the court in the playoffs, but was still quite the presence on the bench whenever the Rockets were playing well.
His only action came in Game One of the Western Conference Semifinals against the San Antonio Spurs. The Rockets had a comfortable lead that they wouldn't relinquish, so Kyle Wiltjer was given an opportunity to play. Wiltjer played five minutes, and nailed his only shot attempt, a three-pointer. The 6-foot-10 forward seemed as comfortable as a guard on the shot, and showed the world that in his limited action, he is a very capable stretch four.