With the San Antonio Spurs quick exit in the Western Conference Finals, the future of Manu Ginobili is now in question.
Manu Ginobili is living proof that age is just a number, and reassured that notion during a four-game series against the Golden State Warriors in the Western Conference Finals.
Although the Spurs were swept 4-0 and Manu Ginobili played far less minutes than he had during any of his more recent playoff runs, his efficiency in that series turned heads.
Ginobili hasn't formally announced that he plans on returning this offseason, but the soon-to-be 40-year-old has hinted at the possibility of hanging them up.
These hints became more of a reality when Ginobili started game four against the Warriors, a rarity for the Argentinian who's last playoff start was in 2013.
Manu Ginobili played 32 minutes, scored 15 points and was subbed out when the game was out of reach in the dying minutes of the fourth quarter. Walking to the bench, Ginobili was greeted by his legendary coach Gregg Popovich and received a well deserved standing ovation from San Antonio's loyal fanbase.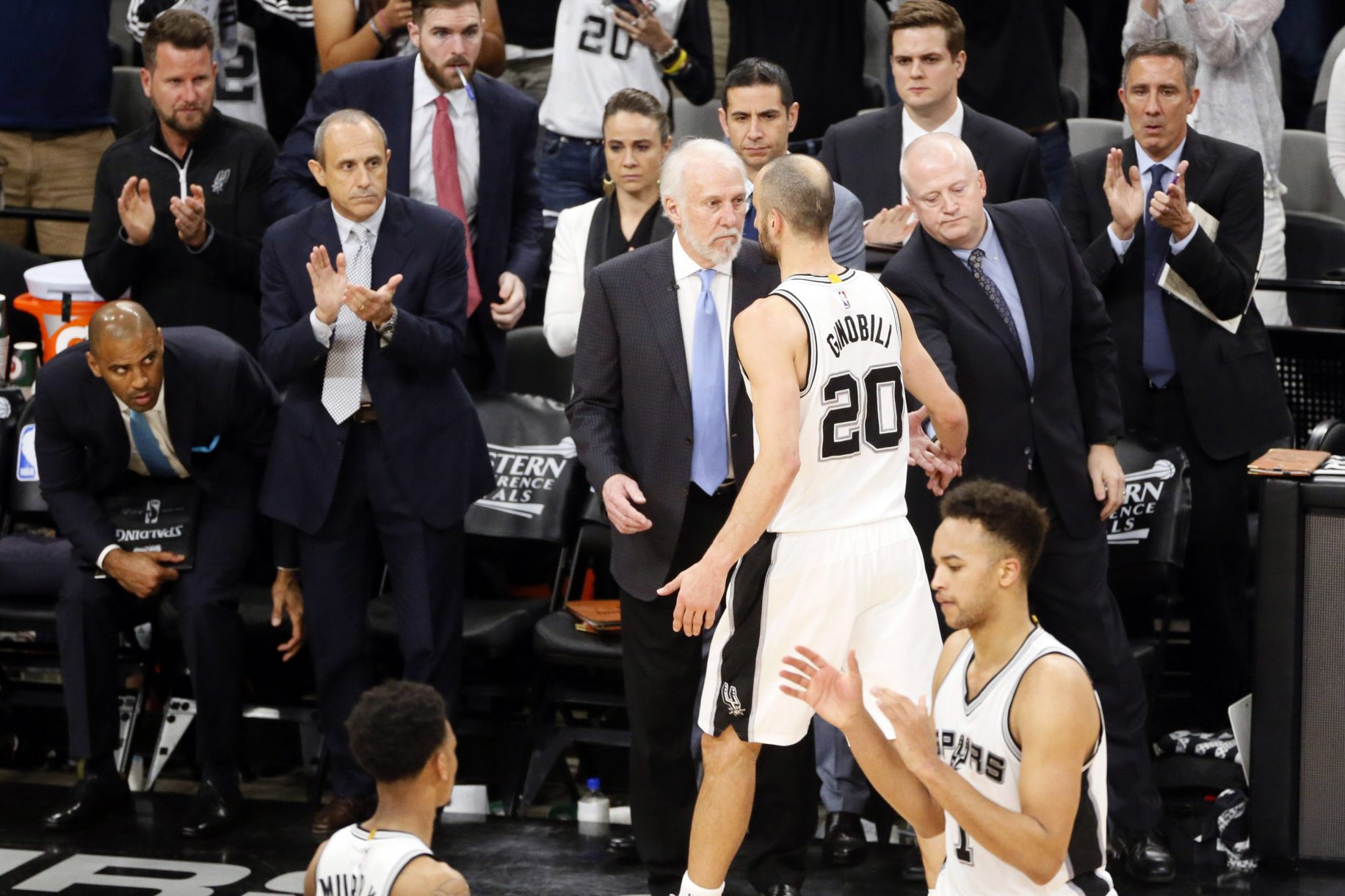 But before I get into Ginobili's historically efficient production during this years Western Conference Finals, it is important that we remember that Ginobili is one of the main reasons why his team got there.
In Game 5 of the Western Conference Semifinals with the series tied 2-2, Manu Ginobili single-handedly took over in the fourth quarter scoring wise, and capped it off by blocking James Hardens' attempt to send the game to OT. The Spurs carried that momentum to a Game 6 win and defeated the Houston Rockets 4-2.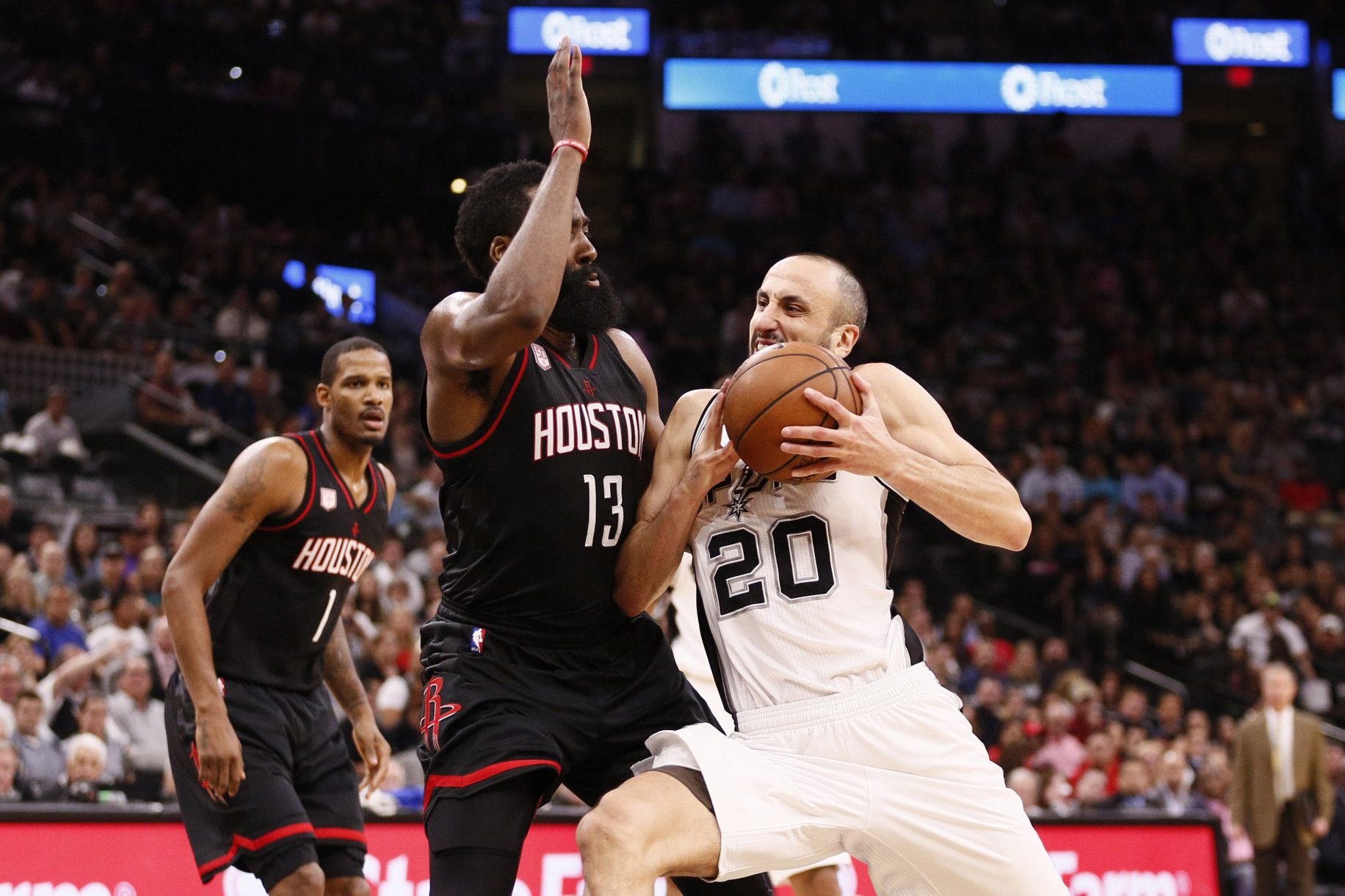 Sparing a two-point performance against the Warriors in game two of the series, Ginobili averaged nearly 18 points in the series, and shot over 64 percent from the field. Before Kawhi Leonard went down in Game 1, Ginobili was dominating the Warriors, and it appeared as if the league was in store for a classic series between two powerhouse teams. However, without Leonard, it was physically impossible for Ginobili and the Spurs to take down a Golden State team that consists of four All-Stars and three All-NBA players.
Manu Ginobili has a decision to make this offseason.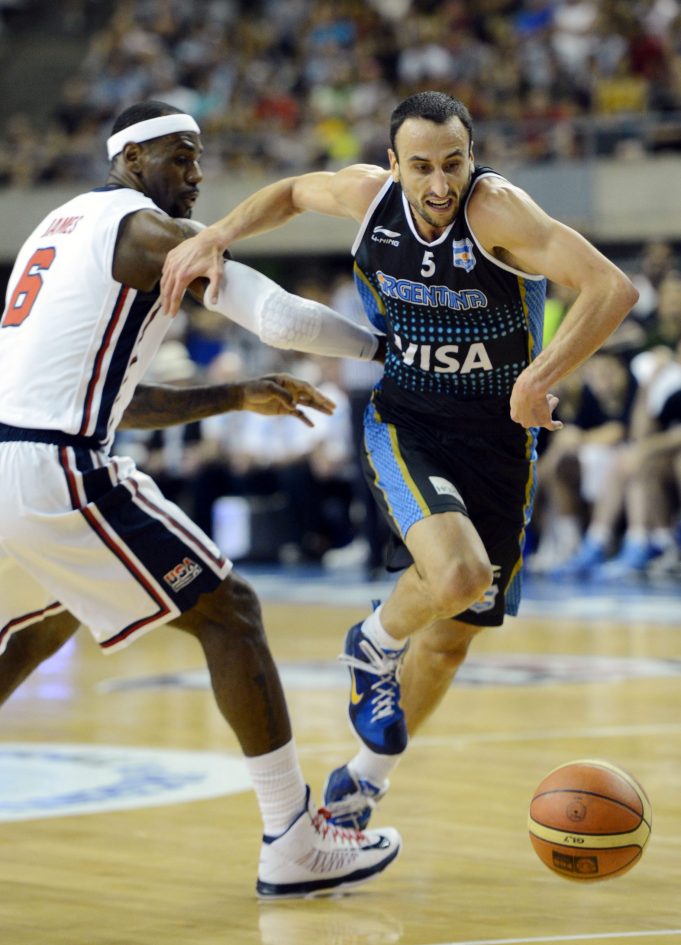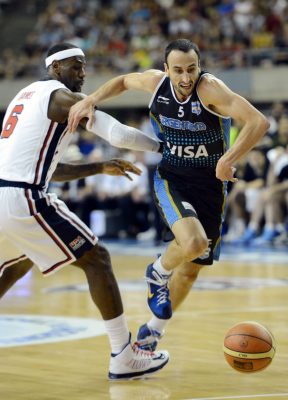 Considering that this years NBA finals will probably consist of Cleveland and Golden State for a third straight year, Manu Ginobili may not have a chance to win another ring if he continues to play. While many NBA players in their late 30s often avoid retirement in hopes of capturing their first NBA championship, Manu Ginobili is a special exception.
Any NBA fan knows just how hard it is to win a championship, but during his time with Gregg Popovich, Manu Ginobili made it look easy. Capturing four championships with San Antonio, beating Team USA in the gold medal game of the 2004 Olympics with a 29-point outburst, and a EuroLeague Championship before even entering the NBA, Manu Ginobili has won at every level.
Manu Ginobili will probably retire this summer, and there is no doubt in my mind that he will be Hall of Fame bound sooner than later.
In the situation that Ginobili continues to play, the league will once again bear witness to the fact that age is just a number and that Manu Ginobili, a former second-round pick, can still make an impact in the NBA.