A quarter way into the season, there are some obscure facts surrounding the New York Yankees that may have gone under-the-radar for some. 
The New York Yankees may have had their brief two-game winning streak snapped thanks to a bullpen implosion on Monday night, but there is plenty to still love about 2017.
New York owns the American League's second-best record (26-17), are in sole possession of first place in the AL East and have had at least a share of the top spot in 11 of the last 12 days and 22 of the last 27.
They also lead the AL in home runs (68), total WAR (9.8) and own the third-best run differential behind the Houston Astros and Los Angeles Dongers. While their rise to the top is well-established, there are some under-the-radar facts behind it that may go undiscovered without a closer look.
ESNY digs into those facts and brings them to light. In no specific order, here are four obscure facts you may not have known about the 2017 New York Yankees: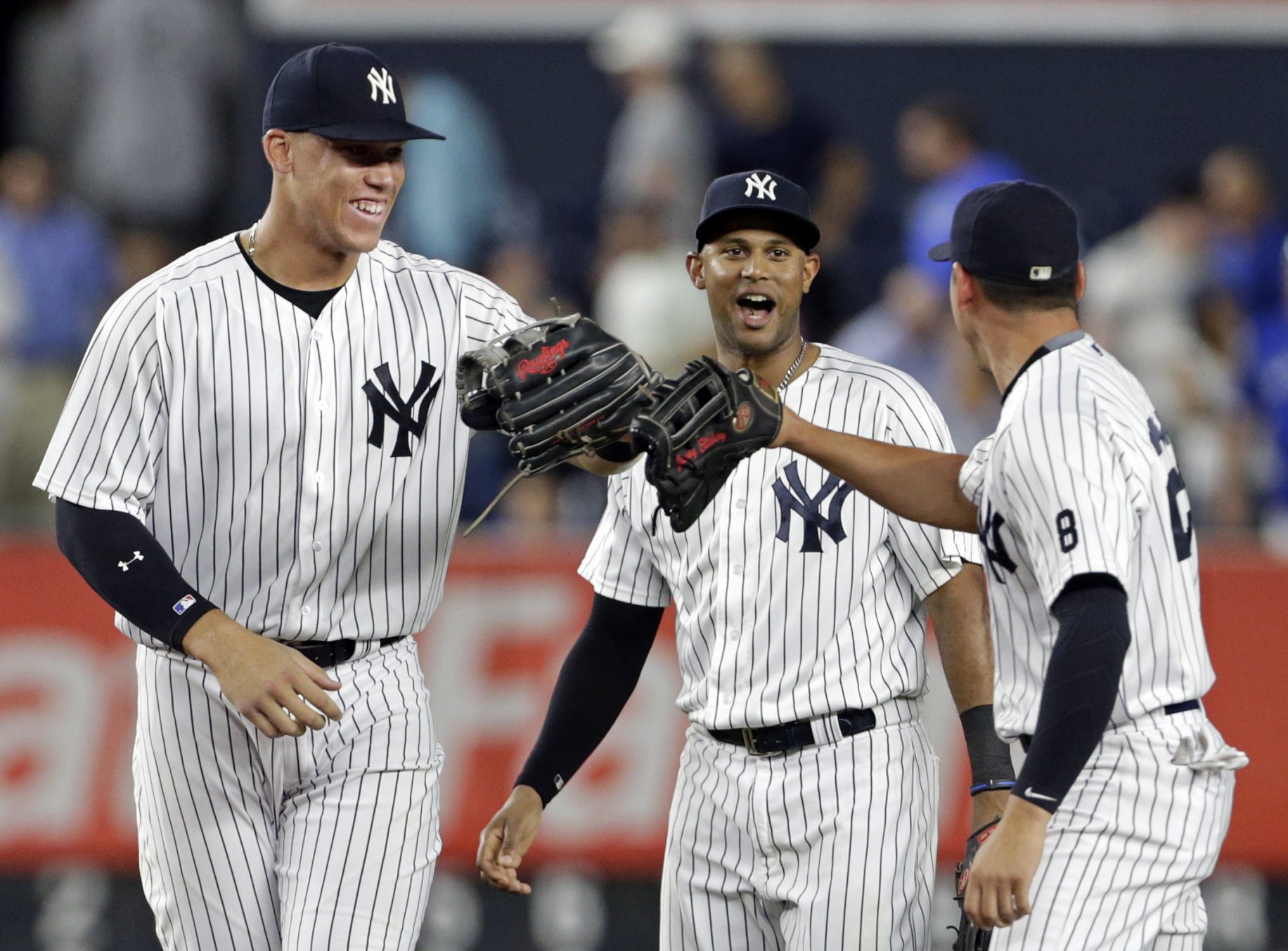 Best Outfield In Baseball
In terms of outfield production, no team compares to the New York Yankees unit — which features Brett Gardner, Jacoby Ellsbury, Aaron Judge and Aaron Hicks.
The four are slashing a combined .293/.392/.553 with 36 home runs, a wRC+ of 157, a 6.6 WAR and 111 runs scored. All of those numbers top the sport in their respective categories.
These rankings are heavily influenced by Aaron Judge, who is tied with Mike Trout of the Angels for the Major League lead in home runs and trails only him and Freddie Freeman in wRC+ despite going just 1-for-10 over the last three games.
Gardner has also silenced many critics who wanted to take away at-bats in early April, as he is on pace to finish the year with 37 home runs and 319 total bases. Yes, that's a small sample alert, but the longest-tenured Yankees' nine home runs have already surpassed his total from 2016 (7) and reached the total he didn't reach until July 13 od 2014 — the year he set a career-high with 17 home runs.
Ellsbury has been steady and Hicks has eight home runs in 99 at-bats over 33 games this season. For comparison, he only hit eight home runs in all of 2016 (327 at-bats over 123 games).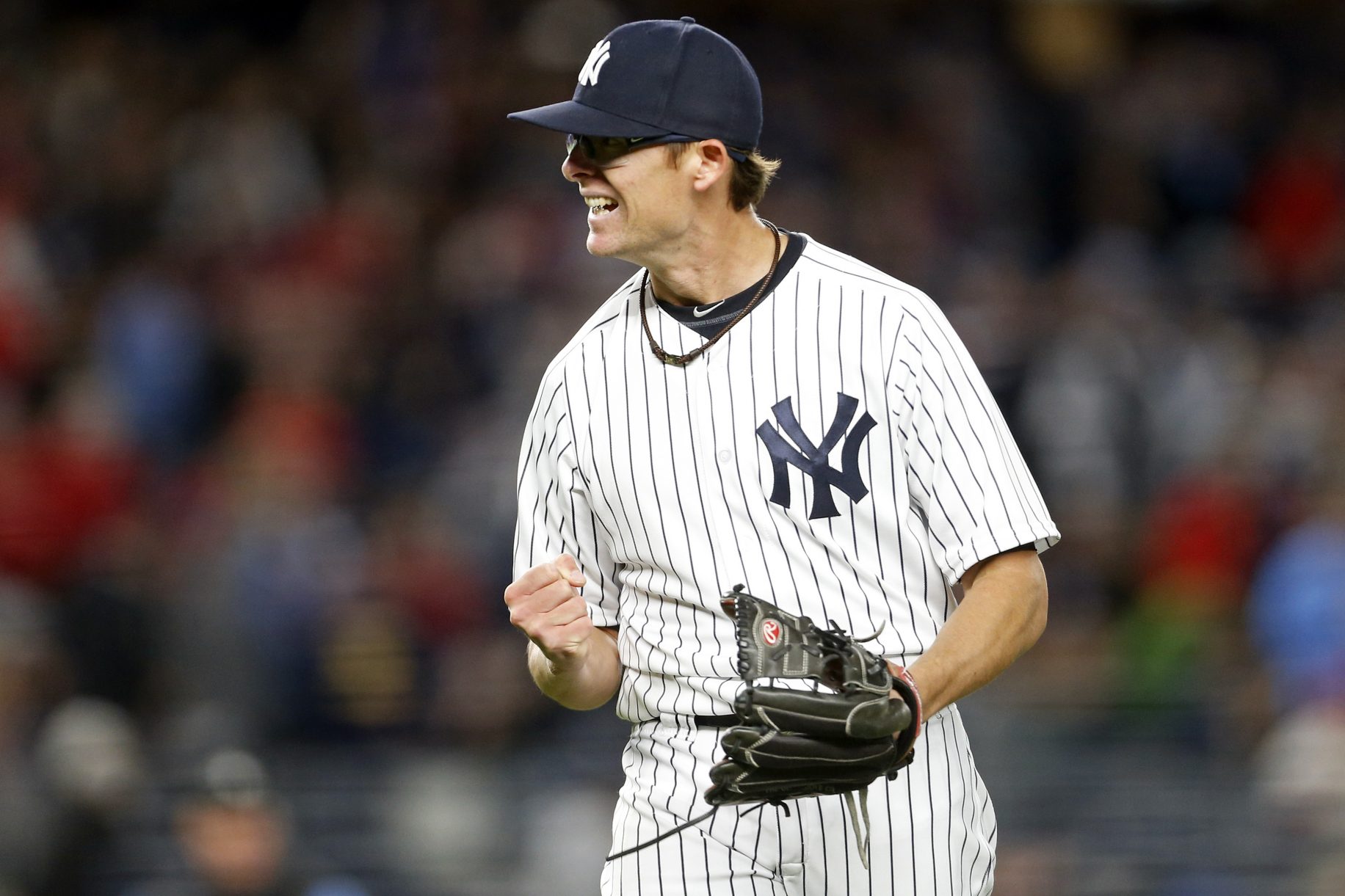 The Yankee Clippard
With a fastball that averages just 91.38 mph, Tyler Clippard will obviously not be as flashy as Dellin Betances or Aroldis Chapman. Nonetheless, the 32-year-old has been on his game in his 11th season in the Majors.
Among the 86 relievers with at least 19.2 innings of work in 2017, Clippard's ERA of 1.37 ranks 14th. Opponents are also slashing a mere .134/.227/.224 off the righty, as his strikeouts-per-nine-inning ratio (12.2) and hit-per-nine (4.1) are both career lows.
The difference with Clippard has been the slider, which he has thrown 18.13 percent this season — compared to 8.78 last season. Batters have yet to get a hit off the pitch and are posting a whiff rate of 20.59 percent.
The fact here is that Clippard has slowly established himself as a staple in this 'pen. He may not pump 105 mph or make the opposition buckle their knees, but he gets the job done.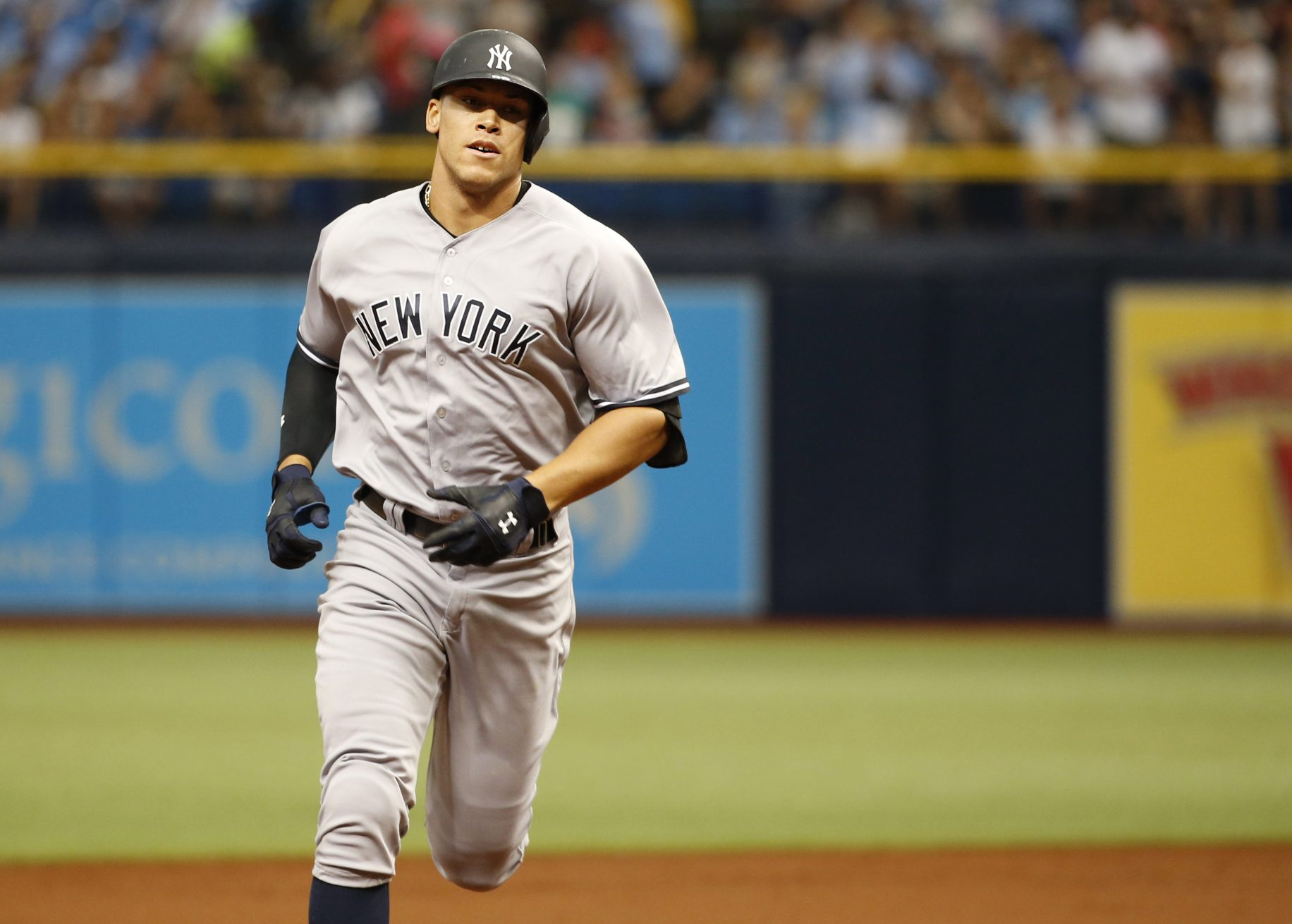 The Bronx Bombers Are Back
Last season, the Yankees had hit 42 home runs through the team's first 43 games. Here in 2017, it's an entirely different story.
Through 43 games this season, the Yankees have hit 68 home runs — the most since 2011. That total is the third-most in Yankees history to start a season sitting behind 2002 (69) and 2009 (71). The last time they improved from 40 home runs to 60 was from 2008-09, the year they clinched their 27th World Series title.
They have also hit three or more home runs in eight games this season. For more context, they had only four times through 43 games last season and totaled 23 games which featured at least three home runs.
We said it before the season started, the ability to hit the long ball always bodes well for the Yankees. Over the past 17 seasons, the Yankees have hit over 200 total home runs in 13 seasons. In all 13 of these seasons, the Yankees made their way to the playoffs. In the four sub-200 home run seasons, they did not.
So far in 2017, the long ball is taking the Bombers to new heights.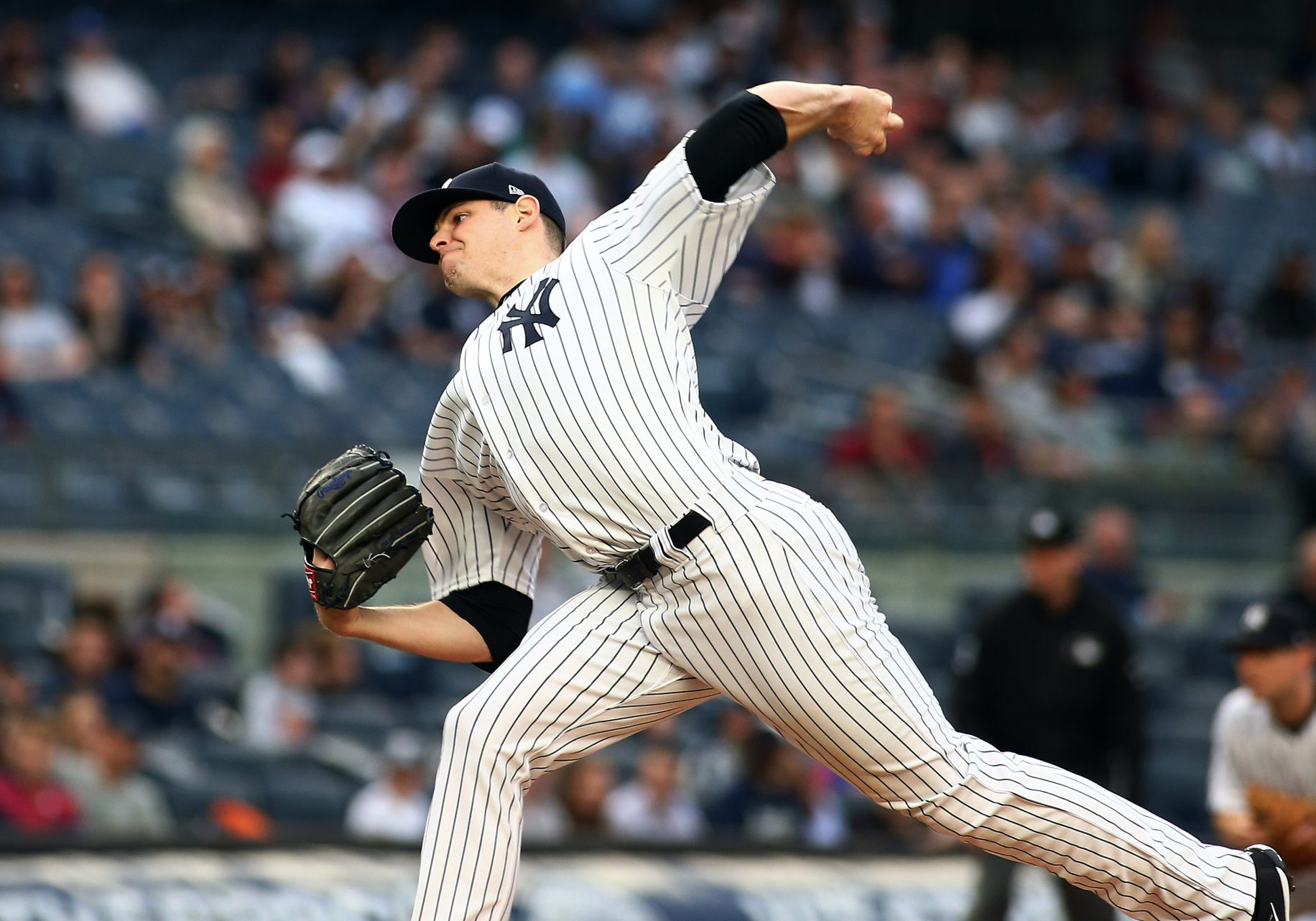 Gumby Power 
Overshadowed by the lack of run support (second-worst in the rotation behind Luis Severino) and the recent bullpen meltdown in Kansas City, Jordan Montgomery has been on a speedy rise to life in the Major Leagues.
With six strikeouts on Monday night, Montgomery became the sixth starting pitcher in Yankees' history to strike out 40 or more batters within his first eight career starts.
He also owns the fourth-most strikeouts on that same very list, trailing only Masahiro Tanaka (66 in 2014), Orlando Hernandez (54 in 1998) and Luis Severino (45 in 2015).
This probably flies under the radar because the Yankee offense is giving him an average of 3.91 runs of run support — second-lowest to only Severino (3.64). As mentioned in this morning's column, in the four starts in which Montgomery posted a game score of 50 or higher, the Yankees have lost three of them.
It's been a pretty tight-knit group that has generated a lot of excitement in Yankee-land, but it's always fun to take a look at what leads to the wins — no matter how unknown. Did these stats/facts surprise you? Are you looking forward to what a full-season of this production can bring? Let you're voice be heard in the comments below!