It's time for ESNY to assess which players are for real and which players are not for your MLB Fantasy Baseball squad. 
T
here are hitters who are off to hot starts in the first six weeks of the season but how can you tell if a player is legitimate? Has the hitter made changes to their swing or are they just getting lucky? This is the biggest challenge when deciding to target a player in a trade or adding them in free agency.
There are some big names that got drafted early that are off to slow starts also, is it time to panic? I spent five years as a baseball instructor so I am going to try to pull out my inner trainer and combine that with my inner nerd for fantasy baseball. Let's look at the players who are off to a surprising start and the ones who are off to frustrating starts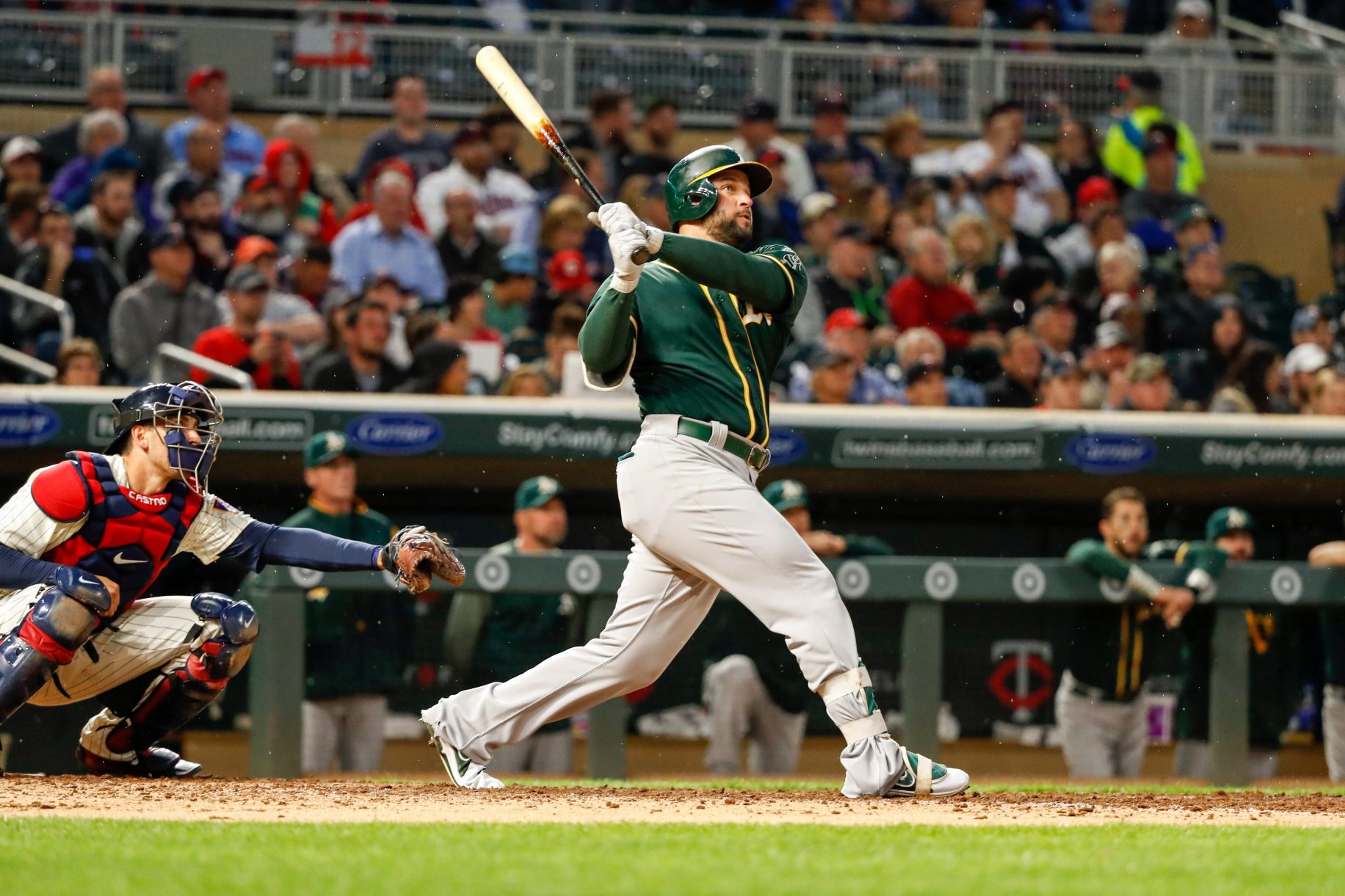 Yonder Alonso has been one of the biggest surprises in baseball this year. In his eight-year career, his high in home runs for a season was nine, he already has twelve in thirty-five games this year. Many will jump to the conclusion that he is on PED's but he has made great changes in his swing and his approach at the plate. He has been known as a gap and line drive hitter in his career and he had a flatter swing than most and he almost had no leg kick.
This year in spring training, he added a leg kick and he is keeping his hands higher. How does a leg kick make a big difference in hitting? When you are hitting a baseball, all of your power comes from your legs and hips. The leg kick is giving him more power on his swing and it is allowing him to stay back on the ball.
Alonso also changed his launch angle when he hits the baseball. Why is that important? Well if a coach tells a player to get on top of the ball, that is incorrect. When you get on top of the ball you don't have a good chance of hitting the ball in the air or hitting the ball for power. Launch angle is one of the newest sabermetric stat that scouts and GM's are looking at. Yonders launch angle in 2016 was below average at 10.3 (10.8 was the league average).
He made changes and now his launch angle is 19.9, the 26th highest mark. That nine degrees in launch angle is helping him put the ball in the air more. The leg kick and the launch angle are what is driving his success this season.
The results for Alonso are because of his added leg kick and his improved launch angle. With these two fundamental changes, he is having a career year and if he keeps them up, the home run numbers will continue. Alonso is for real but I would not expect 35+ homer more along the line of 25-32.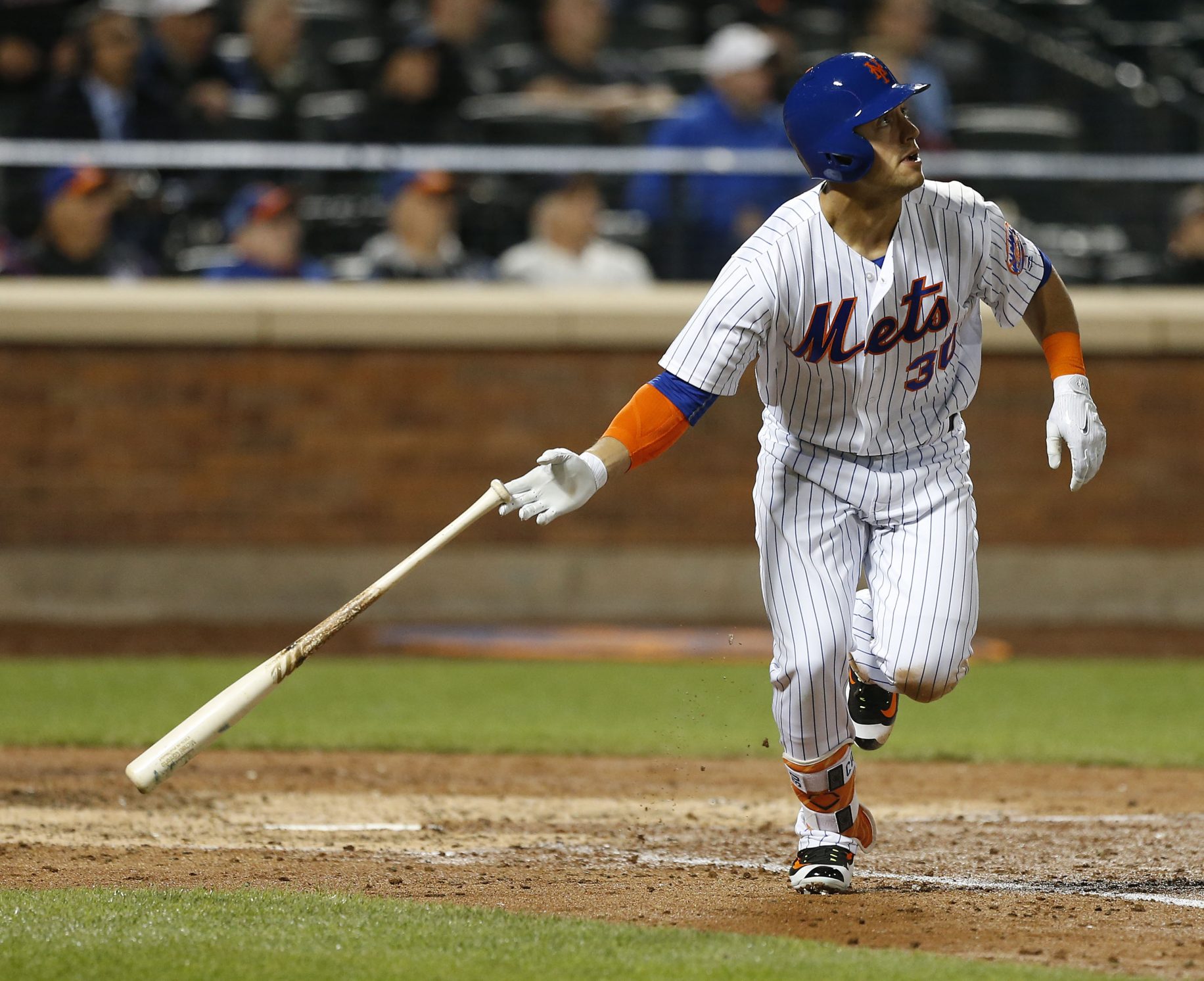 Michael Conforto
Michael Conforto is finally getting the playing time he deserves; the hot start is no fluke. He hasn't done anything fundamentally like Yonder Alonso that is making him a better hitter, he is finally getting the at bats and he isn't going to slow down anytime soon.
He is a legitimate top of the lineup hitter and if Terry Collins doesn't over-manage and take him out of the lineup, he will continue to produce. He hits the ball to left center with good pop and that tells me that he stays back on the ball and he is seeing it come out of the pitcher's hand well. Hitters that consistently hit the ball to the opposite field with power are the definition of good hitters.
If he is available in your league, pick him up. He is a good player to target in trades because he his owner might not believe in his ability. He is a good player to have in dynasty and in keeper leagues. Conforto can finish the year as a top 50 hitter.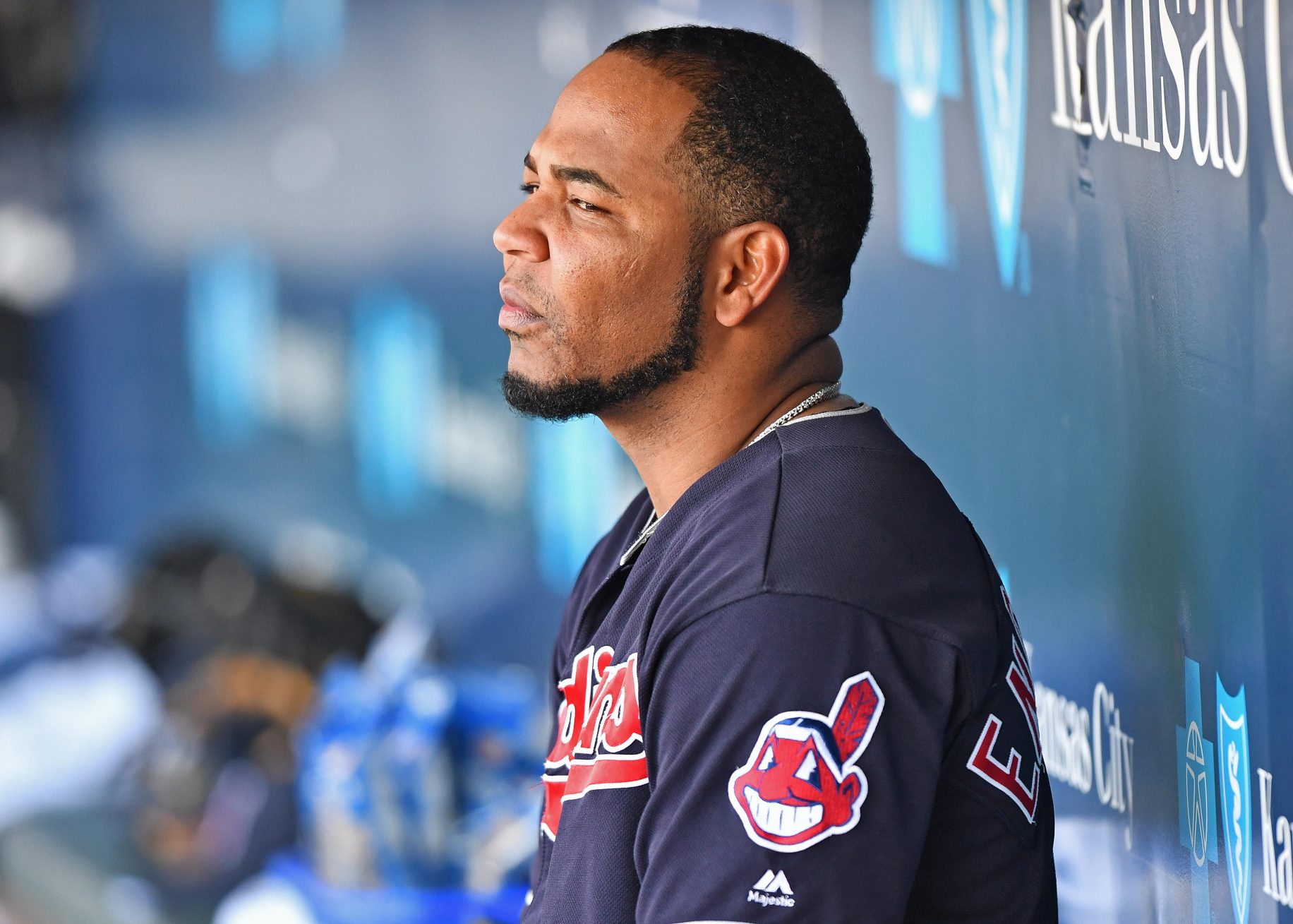 Edwin Encarnacion
Edwin Encarnacion is struggling this year and he is starting to frustrate his owners who used a high draft pick or kept him this year. Why is he struggling? His strikeout percentage is up nine percent from last year (19.7% in 2016 to 28.7% in 2017). This is a little alarming considering he only had two years in his career where he had more than 100 strikeouts, he already has 45 this year.
When you are striking out more, you are taking fewer walks and putting the ball in play less. Also, his isolated power numbers are down by a lot. Last year his ISO was .266 (.140 is about league average for isolated power) and this year it is at .135.
That tells me he is not driving the ball with power and with the high strikeout numbers, that is worrisome.  However, he is walking four percent more than last year which means he is seeing the ball well. He is way too good of a hitter and he has been consistent over the last handful of years to have gained our trust.
We are only in week six of a six-month long season. I just traded for EE in one of my leagues and I believe he will turn it around. If you are starting to get worried, I would hold on to him for a couple more week but make sure you have a plan B in mind.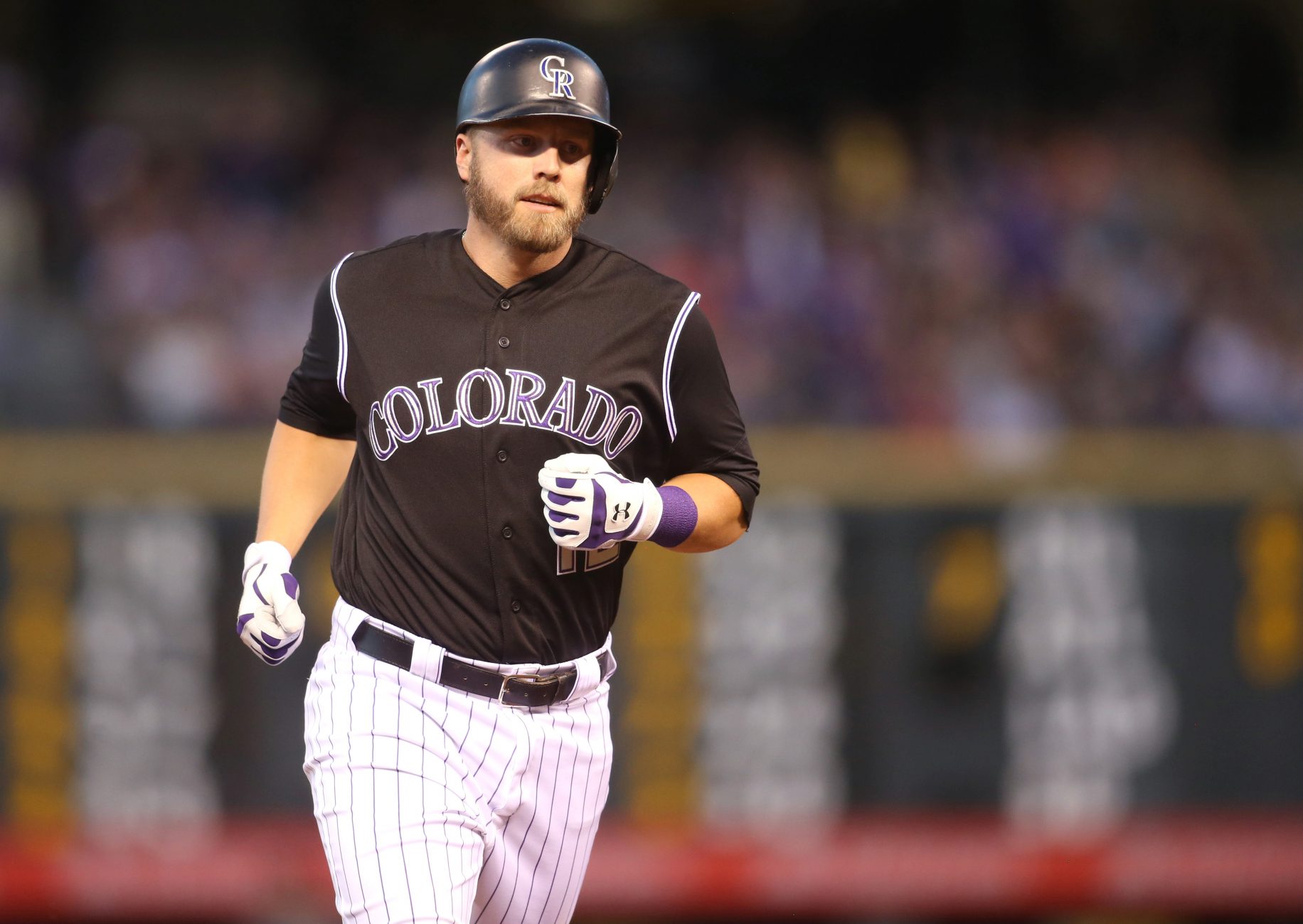 Mark Reynolds
One of the biggest surprises of the 2017 season has been Mark Reynolds, but why is he such a surprise? He has had four seasons of at least 28 home runs in the past and now he is hitting in the best hitters park in the league. Reynolds has always had great power and now he is in one of the best lineups in the National League too. He plays good defense and that will keep him in the lineup. I have him in every league that I am in and he has a realistic chance of hitting 45 home runs this year.
His swing was meant for Coors Field. All the numbers are pointing that this is legitimate and the only thing that will slow him down is an injury. Do not sell on Reynolds this year, he will be the biggest free agent pick him in fantasy and he can carry us to a championship this year.