New York Yankees closer Aroldis Chapman has hit the disabled list with rotator cuff inflammation, but there are a few reasons not to be overly concerned with the injury. 
A
s you may have learned already,
New York Yankees
closer Aroldis Chapman will miss at least a month due to shoulder rotator cuff inflammation in his throwing arm — a diagnosis given following an MRI on Saturday.
New York placed on the flamethrower on the 10-day disabled list on Sunday and announced that he will be shut down for two weeks. General manager Brian Cashman said Chapman, who had an MRI on Saturday, will be shut down for two weeks and could be out a month if everything goes right.
---
---
I hate to be blunt, but this move isn't shocking by any measure of the term.
Since April 26, including a game in which he grabbed his arm in Boston, batters are slashing .310/.412/.345 off Chapman while the shut-down closer surrendered five runs on nine hits and four walks in 6.1 innings of work. Simply put, it didn't look like Aroldis Chapman.
However, it's not all dull and bleak. Sure, New York just put the man with 189 saves since 2010, but it's not going to derail their chances at maintaining their pace until his return in what the Yankees hope will be a month. Here are the three reasons why you should not be overly worried about the latest injury: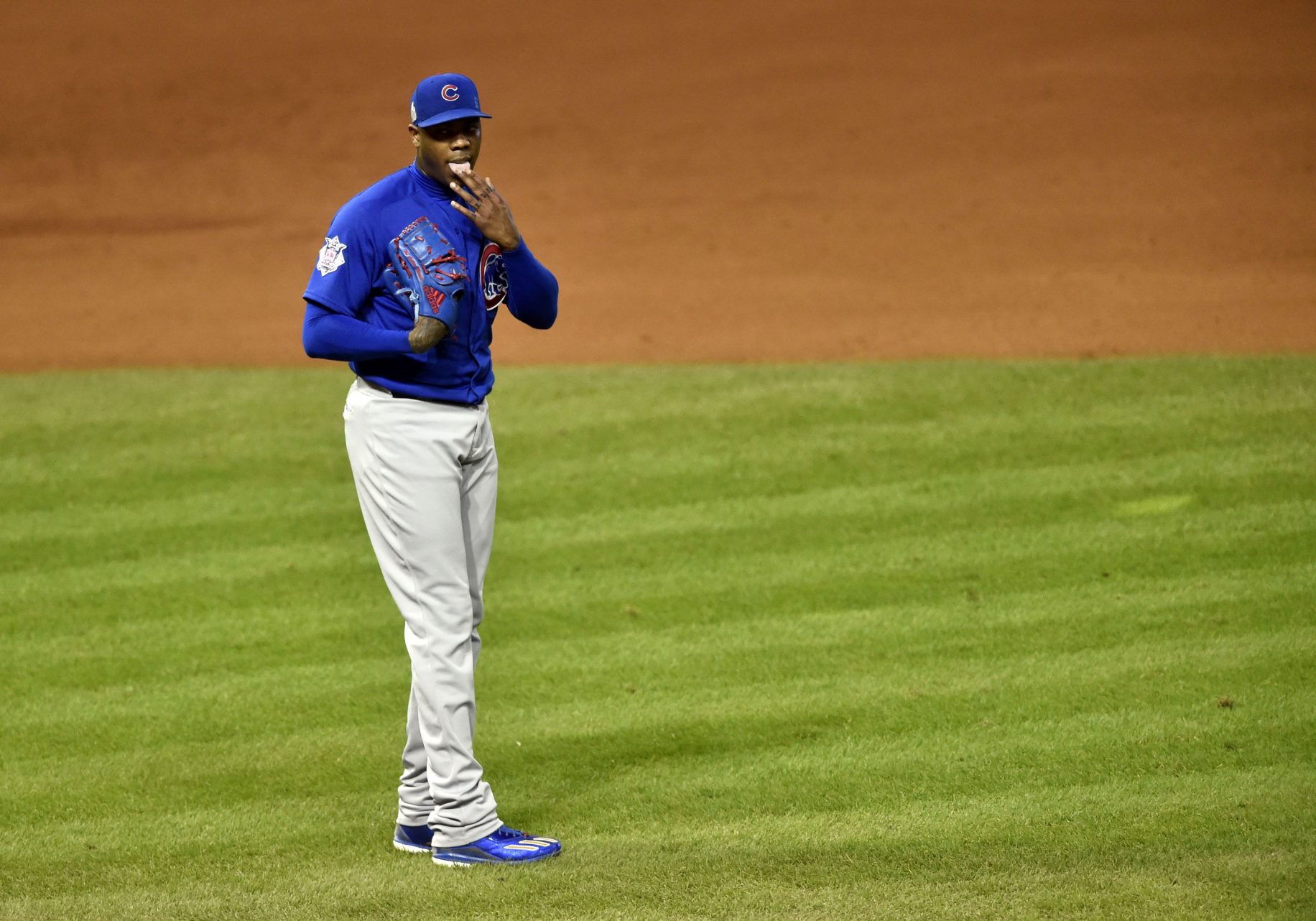 3. Not Linked To World Series
The first thing many considered when news first broke of the injury was the correlation to the 2016 World Series. More specifically, when Chapman took to the media following the signing of his five-year, $86-million deal to voice his displeasure for Chicago Cubs manager Joe Maddon for using him too much during the postseason.
Throughout the playoffs, the 28-year old fireballer appeared in 13 games and struck out 21 batters in 15.2 innings of work. Opponents slashed .208/.395/.340 off him. In Game 6 of the Fall Classic, when the Cubs were up seven runs, he threw 20 pitches and surrendered a run in 1.1 innings. He then blew the save in Game 7 the next night thanks to a game-tying home run by Rajai Davis.
While the usage and the fact that he complained about it raises some red flags, Chapman put all assumptions to rest following the announcement of his DL stint.
"It's really hard to say [the World Series] was the cause because not too long ago I felt great and I was pitching really well," Chapman said. The 29-year-old's fastball, despite colder weather, was still being thrown with an average velocity of 99.79 mph. He did admit his shoulder had been bothering him for a few weeks, but nothing he thought he couldn't work through.
"I was getting treatment, so I believed it was going to go away," Chapman told the NY Post through a translator. "The cold weather, I thought, was affecting it a little bit. But eventually it got a little worse, so basically, I had to say it was more than I can handle."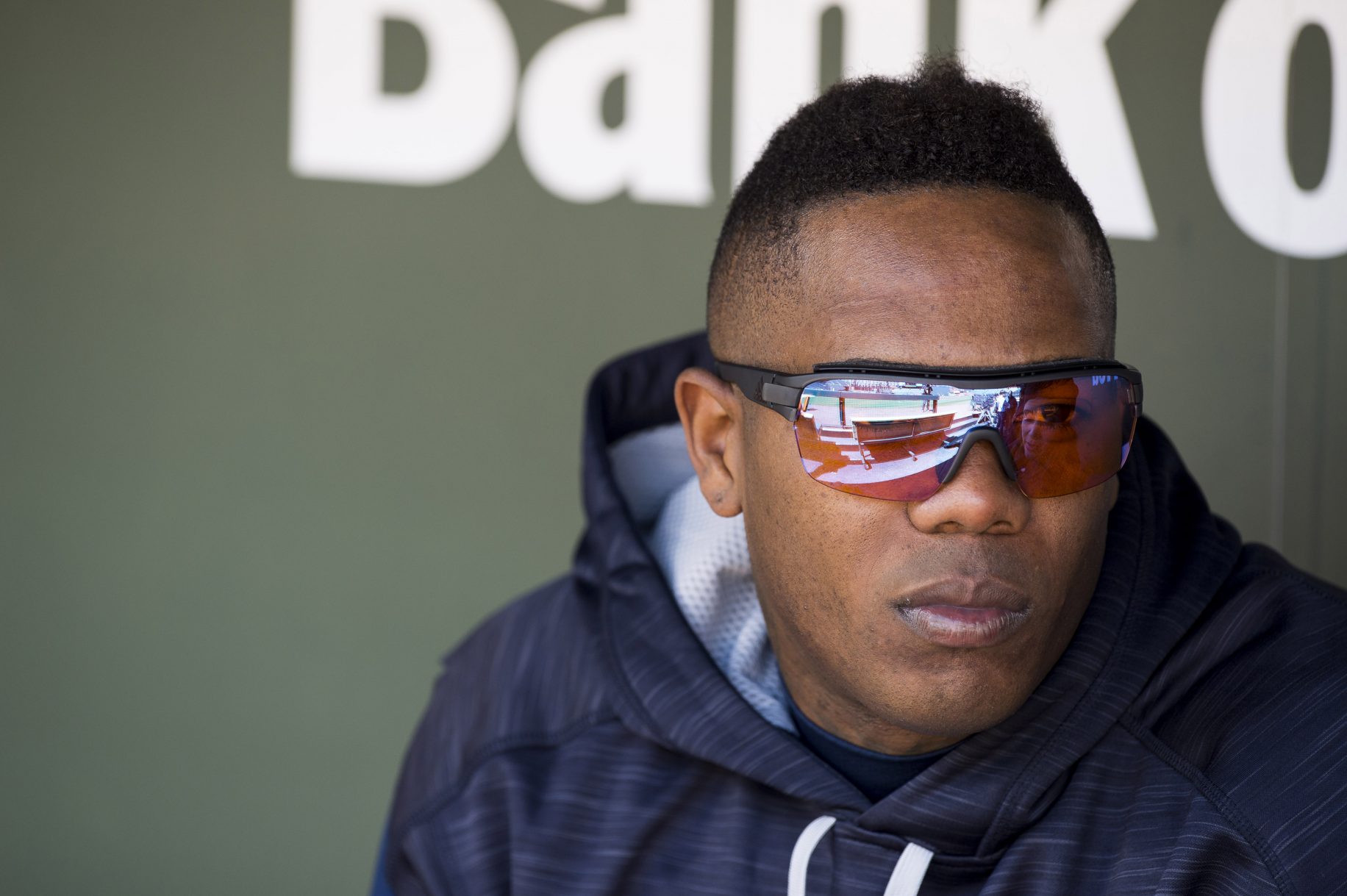 2. We've Been Here Before
On May 16, 2011, the Cincinnati Reds — the team that signed Chapman as an amateur free agent out of Cuba — also placed him on the DL with what they called left shoulder inflammation.
All injuries are different, but he said he has dealt with the injury before and said he recovered in two weeks. While Cashman said he'll be out for about a month, there's no overwhelming sign that Chapman won't be the same pitcher he was before he started dealing with the inflammation.
Plus, losing a star player is nothing new to the 2017 New York Yankees. The organization has already managed the lengthy injuries of Didi Gregorius, Gary Sanchez and Greg Bird and have an All-Star ready to step in for Chapman. If anything, the team is much better prepared for a bullpen injury than the ones that would have derailed any other team earlier in the year.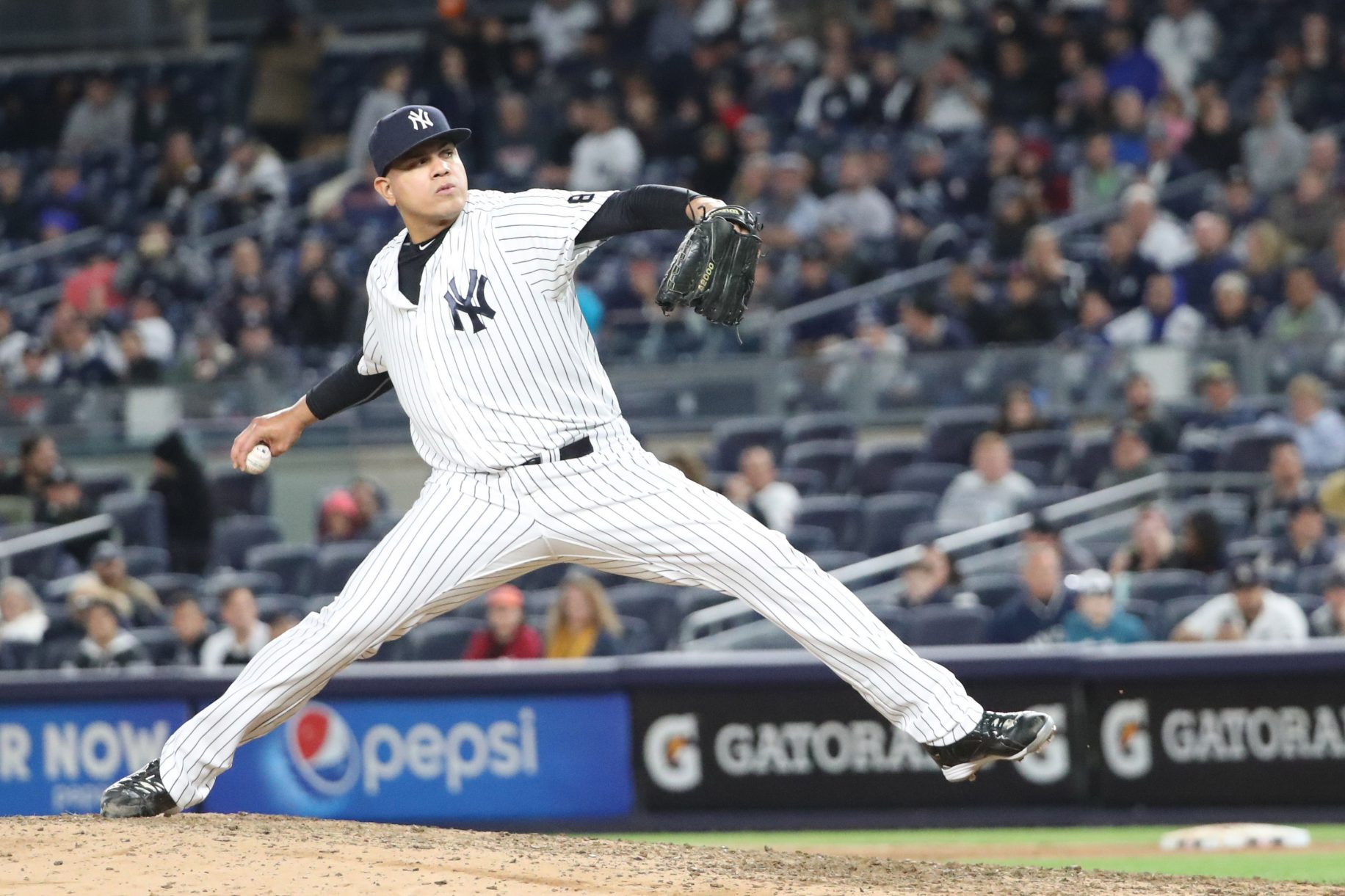 1. Dellin Betances
With Chapman out, the Yankees will turn to Dellin Betances as their closer. Yes, he struggled immensely while in that role down the stretch in 2016, but the 6-foot-8 reliever can effectively manage the task — no matter what Randy Levine says.
Entering this season, no reliever in baseball has struck out more batters (392) since 2014 than Betances has (min. 200 IP). In that same span, opponents are slashing .168/.253/.254 off him with an OPS against of .507 — that's the fifth lowest behind Zach Britton, Andrew Miller, Aroldis Chapman and Wade Davis.
---
---
Seeing him in this closer role, without the taxation of 840 pitches on his right arm like a year ago, will actually be a pleasant challenge for the three-time All-Star. Having a reliever of Betances' quality step in for Chapman and competent relievers in Tyler Clippard and Adam Warren sliding up, the Yankees are in more than good hands during Chapman's absence.