While everyone's focused on starting pitching, the New York Yankees may need to make an addition to its incredible bullpen.
T
here's really not much one can complain about regarding these
New York Yankees
.
Fresh off their second-consecutive victory over the defending World Series Champions, the squad ranks first in runs (162), home runs (47), batting average (.278), OPS (.835) and slugging percentage (.475) among American League teams. That production has sparked them to their best 23-game stretch since an 18-5 run from 6/3-28/12.
---
---
It's not only the offense that's working, as the rotation entered play on Saturday with the 10th-most strikeouts in baseball (153) while the bullpen had maintained the fourth-best ERA (2.42). Everything seems to be going right for the Bombers, but it's not all sunshine and rainbows.
The bullpen is relatively top-heavy. Dellin Betances and Aroldis Chapman own a combined 0.90 ERA in 23 total appearances while striking out 35 batters in 30 innings. The arms that don't make up the back-end tandem own a 4.81 ERA and have surrendered five home runs in 43 innings.
32-year-old Tommy Layne, one of only two lefties (Chasen Shreve) in that middle relief unit, is responsible for seven of the 23 earned runs given up by the six hurlers not named Betances or Chapman and hasn't necessarily lived up to is assigned role as a lefty specialist.
Coming off a 2016 season in which he held left-handed hitters to a mere .571 OPS, lefties own a .400/.438/.533 slash line off Layne including eight total bases in 16 at-bats. Among the 63 lefty relievers that have faced at least 10 lefty hitters, Layne's ERA sits at an even 6.00 — 13th highest on the list.
Now, early slumps are insanely magnified based on the fact that it's early. Layne, as he did down the stretch last season, can return to form and dominate lefties again. However, if general manager Brian Cashman decides that the asking price for a frontline starter at the deadline is too high for the organization that is attempting to develop prospects, bolstering the bullpen and shortening the game even further isn't out of the question.
Luckily for New York, one of baseball's better lefty relievers could be available on the market come July 31 and he comes from a team that Cashman has made many moves with over the years in the Pittsburgh Pirates.
Tony Watson, who's currently closing games for the Bucs, is slated to hit free agency after the 2017 season. Depending on where they sit come July (this is truly a way-too-early scenario), general manager Neal Huntington may want to turn in some profit for the southpaw.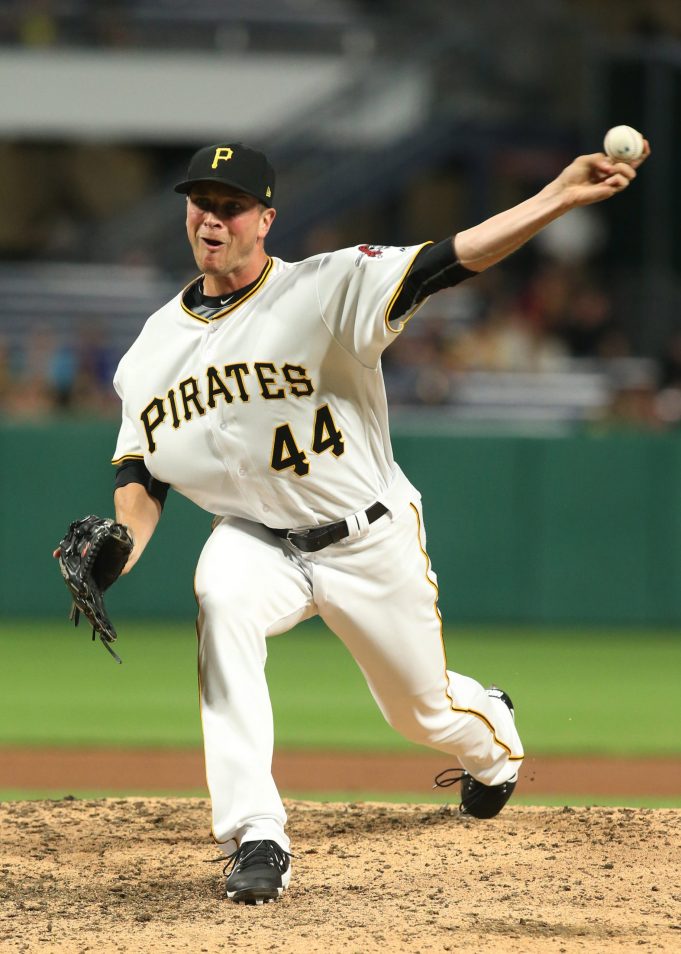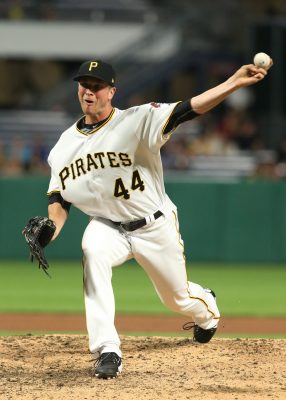 Since the start of the 2013 season, Watson owns the second-best ERA against left-handed hitters (1.53) among lefty relievers with at least 50 games in relief. He's second to only Alex Claudio (1.30) and ahead of Chapman (1.86), Andrew Miller (2.03) and Zach Britton (1.55).
Additionally, among lefty relievers with at least 200 appearances since 2013, Watson's 264 strikeouts is the ninth-most while his 2.16 ERA sits behind only Chapman and Britton.
Pittsburgh, who currently sits in the cellar of the National League Central with a record of 14-16, presumably won't extend a qualifying offer to Watson when the regular season concludes and given that the new CBA agreement eliminated the compensation pick, it only makes sense that they'd move him ahead of the non-waiver deadline.
After all, Watson's departure from the team that drafted him in 2007 seems inevitable. Like they did with Mark Melancon last year, it makes all the sense in the world to cash in. 
The return is truly a question mark, but as the deadline creeps closer and needs seem more clear, the asking price will become visible. In the end, however, the Yankees clearly have the ammo to be able to pull a trigger on a deal like this without giving up top prospects like Clint Frazier or Gleyber Torres — two guys who would definitely be on the table in the hunt for a frontline starter.
---
---
As previously mentioned, this a way-too-early scenario. But while the conversation is geared towards Gerrit Cole or Yu Darvish, Cashman might not be inclined to sell the farm in year two of the youth movement. That mentality can change (heck, the Yankees can fall off and make this column a non-factor), but reinforcing the bullpen with an elite lefty arm at a reasonable price could always be in play as baseball's biggest surprise heads toward contention.