With the hype surrounding New York Yankees rookie star outfielder Aaron Judge, Starlin Castro is being overlooked around baseball.
Before spring training started, nobody knew how the New York Yankees were going to play this season. The team sort of hit the reset button with their roster and it's unclear when they're going to be a contender.
The last two remaining veterans from the 2009 championship are Brett Gardner and CC Sabathia. With an entirely different squad in the Bronx, who was going to step up for the Yankees?
---
---
I'm surprised at Aaron Judge's hot start to the season after how he ended last season with a .179/.263/.345 line, four homers and just 10 runs batted in. Albeit, it was a small sample size and he had just been called up from the minors. Now he's on a tear this season leading the league with 13 home runs, the most for a rookie in his first 26 games as a Yankee.
However, baseball is a team sport and it wouldn't be fair to only look at Judge's achievements so far this season. Not known for his offense, Starlin Castro is having a great start to the 2017 season, something nobody including management expected.
In 116 plate appearances over 27 games, Castro is hitting a .355/.395/.533 line with five homers and 16 runs batted in. So, the question remains, what is Castro doing to improve at the plate? He increased his launch angle and exit velocity.
According to Statcast from Baseball Savant, Castro's launch angle in 2015 and 2016 was around 10 degrees, where he saw most of his hits. In 2017, Castro has increased his launch angle about five degrees upward, to around 15 degrees.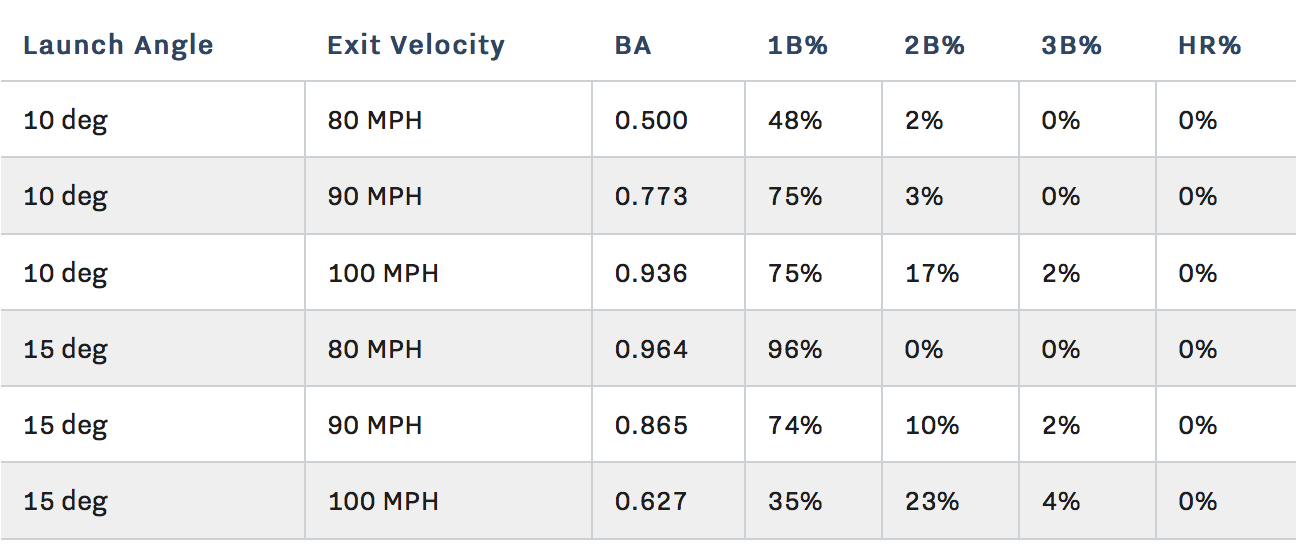 Another factor to look at with Castro is his plate discipline. His walk rate is currently seeing an increase from 3.9 percent in 2016 to 6.3 percent in 2017. However, his strikeout rate appears to be about the same. Last season, it was at 19.3 percent and he's currently at 17 percent. He also had five more strikeouts in 2017 (16) in the month of April from April 2016's total (11) which is an indication that he still needs to find a way to cut down on strikeouts and see more pitches.
While the season is still young and we shouldn't look too much at a player's performance this early, it's amazing what Castro is doing right now at the plate. It's unclear how long Castro (or Judge) can continue their hot streak, so enjoy while it lasts.