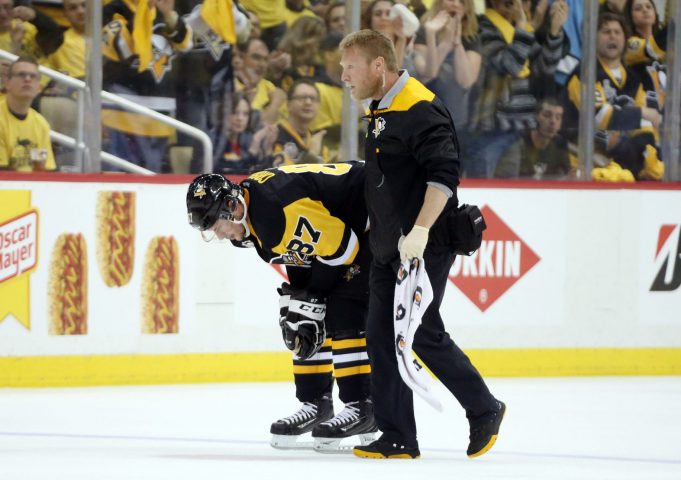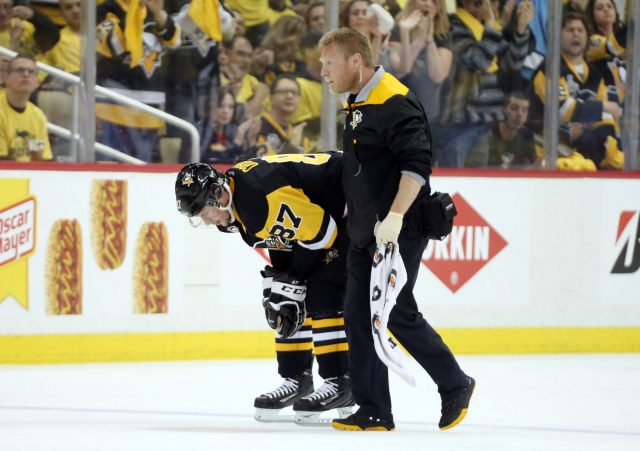 Early in Game 3 of the Pittsburgh Penguins-Washington Capitals Round 2 matchup, captain Sidney Crosby was forced to leave via a head injury.
Oh, what a shame.
That's the sentiment coming from every fan of the Washington Capitals and, perhaps, New York Rangers at this very moment. And while, truthfully, nobody wants to see even their greatest nemesis go down via injury, these are the Stanley Cup Playoffs.
Carnage is a factor.
In Game 3 of the second-round Stanley Cup Playoffs matchup between the Pittsburgh Penguins and aforementioned Caps, captain Sidney Crosby found himself "banged up."
Sidney Crosby went to the locker room, Matt Niskanen got a five-minute major and game misconduct. pic.twitter.com/YgoTbUEMWt

— SI NHL (@SI_NHL) May 1, 2017
Not sure if it was a true crosscheck. Matt Niskanen more or less reacted to Crosby falling into his space in a flailing "selling" type motion after Alex Ovechkin's high stick.
In any event, Niskanen received a five-minute major and a game misconduct and Crosby, who's suffered through a history of concussions, has not returned to the game.