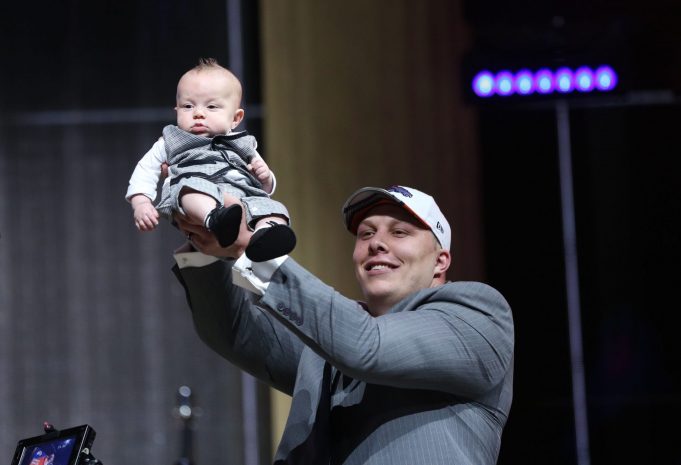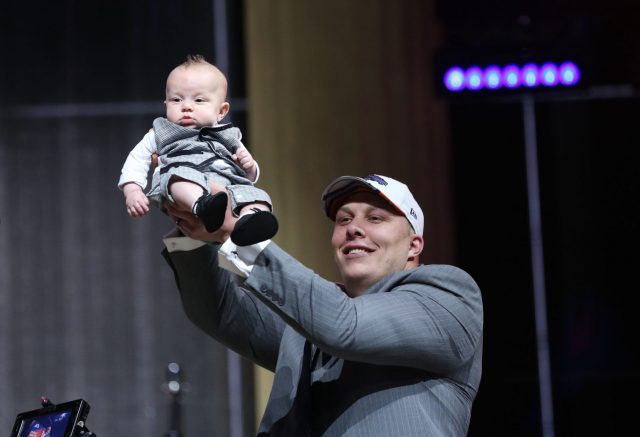 Garett Bolles was waiting for his shining moment at the NFL Draft but his own flesh and blood stole the show.
Three things are certain about the NFL Draft. Trades will be made, the Cleveland Browns will pass on a quarterback and some future NFL star will steal the show.
Sadly, it wasn't Garett Bolles who stole the show but his own son, who he toted along with him onstage to accept his selection by the Denver Broncos at No. 20.
An offensive tackle at Utah, Bolles showed off his four-month-old son first on the red carpet and once again on stage. He boldly declared that his impeccably-dressed son would be declaring for the Draft soon.
What's more impressive is the composure baby Bolles showed on stage, never once shedding a tear in perhaps one of the loudest arenas he's experienced so far. That was after Bolles even showed him off to the crowd Lion King-style.
Garrett Bolles Rafiki's his baby.. I like this guy pic.twitter.com/v6IjkpP4Tb

— Cris Collinsworth (@CollinsworthPFF) April 28, 2017
However, will baby Bolles remember this day for the rest of his life, like Bolles suggested? Highly unlikely but he'll have mounds of pictures to look through when he gets older.
And perhaps one-day baby Bowles will bring his own child on stage when he gets drafted. I think we have a long way to go before that ever comes into play.
Bolles may have been drafted but the baby has already solidified himself as a star just by hamming it up for the camera.
Congratulations to Bolles on his selection by the Broncos and wishing you and the family the best of luck in the Mile High City.
Top OT prospect Garett Bolles shows off his adorable 4-month-old son on the #NFLDraft red carpet. ? https://t.co/dTyCCEgBBq pic.twitter.com/n1b51dlADC

— theScore (@theScore) April 27, 2017