The New York Yankees will have their work cut out for them this week in Boston with some red-hot and struggling players.
W
hile the
New York Yankees
have found themselves in quite a few hot streaks to start the season, that doesn't mean the production is coming from everyone.
The beauty of the game of baseball is the uncertainty of it all. One week, the unknown back-up will be having an incredible performance. The next week, the superstar will be raking in all the RBIs. That's just how it works.
---
---
In the case of the New York Yankees, they have gotten contributions from several players in every game. However, some are consistently contributing to the victories while others are struggling at the plate.
Heading into one of their first true tests of the season, the Yankees will be playing a three-game set in Boston to bring the age-old rivalry back to life.
Here's who's hot and who's not heading into the early season series that is bound to have a playoff-like atmosphere.
Starlin Castro: HOT
Starlin Castro has been one of the quieter hotter hitters on the Yankees these past few weeks. With so much of the focus falling on Aaron Judge and his monster home runs, Castro reminded everyone just how much power he has too.
He has been cranked 11 hits in his last 27 at-bats, resulting in a stellar .407 batting average. In that seven-game span, he has launched home runs and driven in seven RBIs. He has scored four runs himself in that time.
Castro, their starting second baseman, got off to a hot start last season as well, which seemed to taper off in the middle months of the season. However, with the way Castro is swinging the bat, he seems to be able to get a hold of anything and make pitchers pay.
He'll be a key component in the Yankees series against the Red Sox if he can avoid cooling down when the Yankees need him most.
Brett Gardner: NOT
Where, oh where, has our Brett Gardner gone? You know, the one who walks instead of swinging at balls in the dirt. The one who could crank a homer over the short porch in right?
Right now, he's not even close to looking the Gardner we've come to know. He is 2-for-his-last-25 and has struck out eight times, at least once in each game. He's patient at the plate but then finds himself chasing pitches or watching strike three whizz by far too often.
Brett Gardner

1 for his last 19
2 for his last 25
3 for his last 35

Still starts in LF
Still bats leadoff

Think about that for a second

— Alan Parrish (@Joe_Girardi_28) April 24, 2017
Since April 14, he has sat out in two games in favor of the hotter player in Aaron Hicks. However, if Gardner doesn't right the ship soon, Hicks very well could become their everyday left fielder.
Gardner will need to be on his A-game to face the likes of reigning Cy Young Award winner Rick Porcello, lefty Chris Sale and strong righty Drew Pomeranz. Right now, it's not looking good for Brett Gardner.
Aaron Hicks: HOT
Aaron Hicks has finally earned a spot on the good list for Yankees fans, who relentlessly booed him after last season's slow start.
Hicks has been batting a solid .400 in his last eight games. In that stat line, he also has crushed four home runs, much to the excitement of fans.
His hits have come in big spots, as well. Hicks' two home runs on April 15 single-handedly gave the Yankees a victory over the Tampa Bay Rays. Seven RBIs in those eight games have led the Yankees to a 6-2 record during Hicks' hot span.
Now batting at a .303 clip on the season, Hicks has proven he's ready to be an everyday player. The question is, will the Yankees give the hot hitter a shot in Boston?
Greg Bird: NOT
Since his 3-for-3 performance in the rout of the St. Louis Cardinals last week, Bird's bat has not been chirping as of late.
In those six games following that stellar night, Bird is 1-for-his-last-19, but not for a lack of trying. Bird seems to be hitting the baseball right on the screws. However, he isn't quite finding the holes in the defense.
#Yankees 1B Greg Bird is removed as part of a double switch. He'll finish his trip to Pittsburgh 0 for 11 despite several hard-hit balls.

— Alan Saunders (@ASaunders_PGH) April 23, 2017
Batting .104 on the season, Bird has only hit one home run after slugging eight during his red-hot spring training.
His time will come. However, right now, it doesn't seem to be in the cards for Bird. Hopefully, he can turn that around to help the Yankees pummel the Red Sox.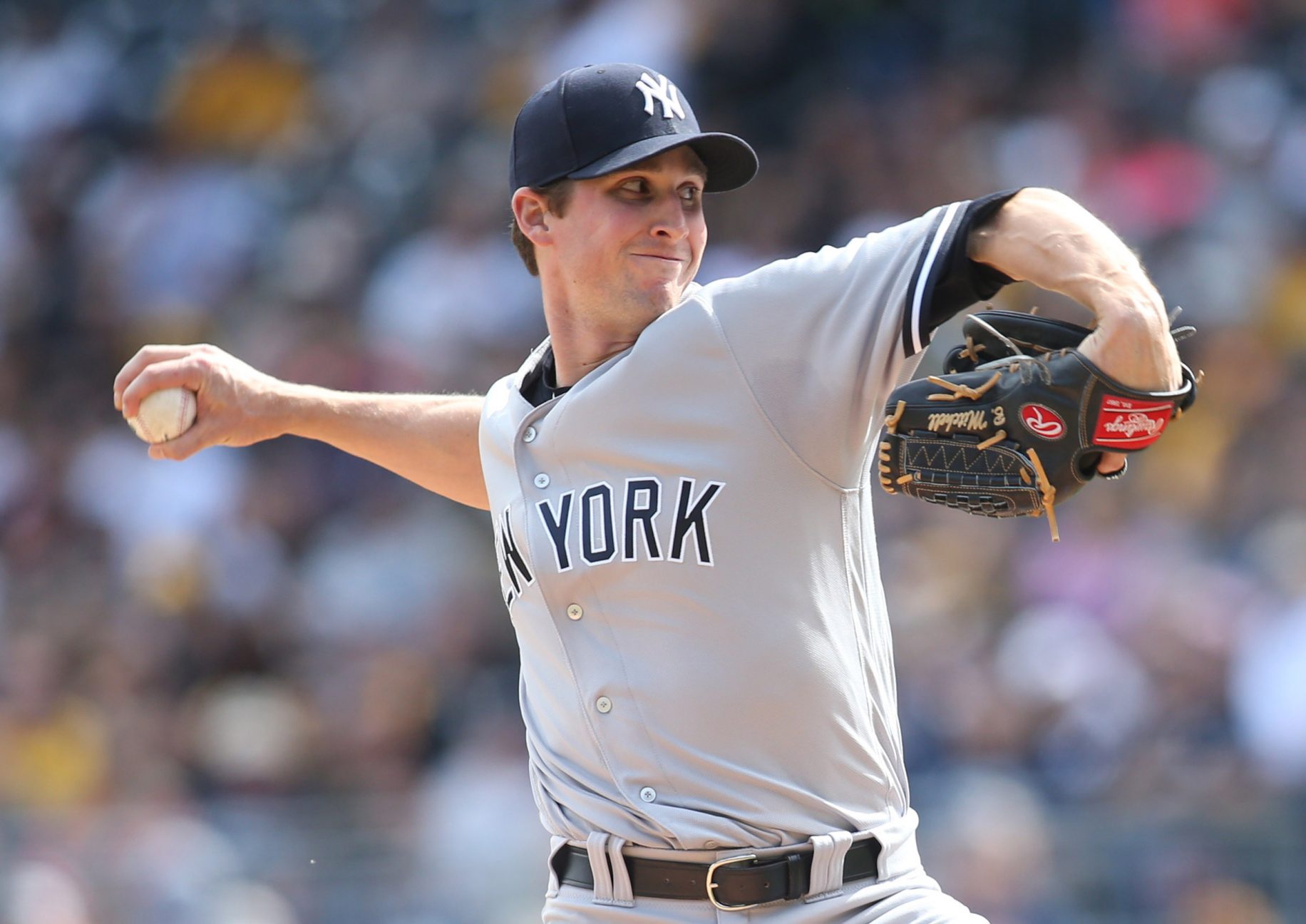 Bryan Mitchell: HOT
With Adam Warren coming back to reality, Bryan Mitchell is taking over right where he left off.
Sporting a 1.04 ERA on the season, Mitchell has pitched in 8.2 innings while only allowing one run. In his past three appearances, he has struck out four in allowing no earned runs.
The 26-year-old right-hander has shut down offenses and will be looking to continue that streak while moving into Boston.
Batters are 0-for 8 w/ RISP vs Bryan Mitchell this season.

— Katie Sharp (@ktsharp) April 23, 2017
While he doesn't quite boast the fastball of Aroldis Chapman or the dominance of Dellin Betances, Mitchell has used his own set of strengths to prove himself a successful reliever for the Yankees.
We can speculate all we want what will happen in the upcoming series. But if numbers mean anything, the Yankees need to play the hot hands, regardless of their status on the team.
Here come the Yankees, facing their first true test of 2017. Let's see if these Yankees can stay hot in the hottest rivalry in sports.