Who shot Don Cherry? pic.twitter.com/rcGMgP0BH4

— Spittin' Chiclets (@spittinchiclets) April 23, 2017
What happens when you mix Don Cherry, his crazy suits and playoff hockey? Well, murder, of course.
Don Cherry has always been known in Canada and the U.S. for his hockey knowledge, awkward on set moments and his interesting sense of style. The Hockey Night in Canada set became a crime scene as Mr. Cherry walked in Saturday Night. Maybe he had just taken care of Alain Vigneault after his New York Rangers took care of his beloved Montreal Canadiens.
Seriously, if there was a homicide in Toronto Saturday night, my number one suspect would be that psycho Don Cherry. Anyone who can walk around in a suit that screams murder has experience with murder. I'm sure as he walks around people say "How many people has he killed." In reality, if he was a serial killer, he'd have the cops fooled.
No way someone could get away with murder and then walk around with a suit covered in blood. (Although, that can be argued.)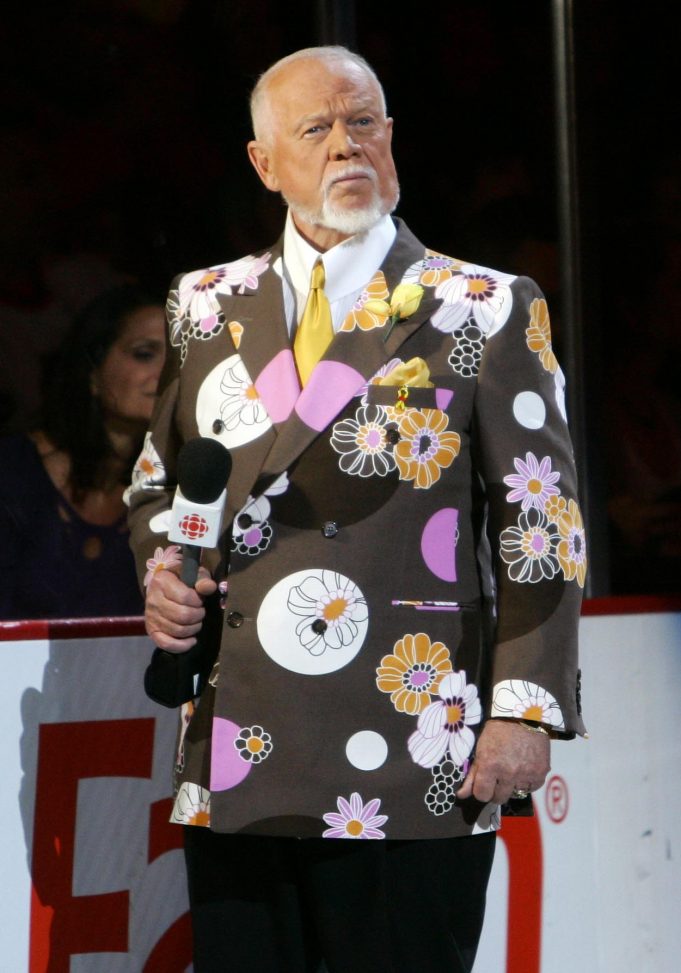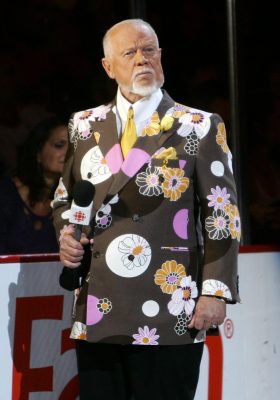 In all seriousness, Don Cherry isn't a murderer, but just a crazy man who doesn't care about his personal perception. The guy wears what he wants when he wants. He won't have it any other way. I've spent hours of my life watching the "Coach's Corner" never hearing a single word the man has said. Instead, my eyes are drawn to his suits, and his suits alone.
I question whether or not the producers of the show enjoy his sense of style or not. On one hand, I can see how his bizarre suits draw a crowd. Hell, we are talking about it here in the states for no reason. On the other hand, I'm pretty sure every day the producers gather up and discuss the possible suits Don could walk in with today. The sky is the limit.
Don Cherry is the Canadian version of Walt "Clyde" Frazer of the New York Knicks. In fact, they might be the same person. I wonder who would win in a "suit off?" My money is on Don Cherry every day.
White suit with blood spatter on it? That can not be beaten. I hope and dream that one day these two stellar men can meet and discuss all things suits.
Do you believe in miracles? Yes!