The 2017 NFL Draft begins this Thursday night in Philadelphia. Here's a list of how some teams can fare better than others.
Editor's Note:
John Fennelly has been covering the NFL Draft for over a decade and following it closely for three decades prior to that. Over the years, he has seen teams change their fortunes, for better or worse, through the draft and has an interesting perspective on talent acquisition, accumulation and retention.
L
et me begin this series by introducing myself by saying not only am I an accredited journalist, but I have also worked for a Fortune 500 company and the City of New York over my 35-year career. So, when it comes to personnel issues, I'm not just your run of the mill writer taking a stab in the dark when it comes to hiring and firing. I've actually walked the walk. 
That is why many seek out my advice come draft time. Mainly, I've covered the New York teams, the Giants and the Jets. This year, I see the Giants as a team on the cusp of becoming a bonafide contender and the Jets as a franchise that has reverted back to a "have-not" that needs to rebuild.
Here are my dos and don'ts for all NFL teams this week to post on the wall in their war rooms:
Don't Draft out of Need:
It's just like buying furniture. If you buy cheap, you end up buying twice. Take the player that a) will make your team and b) make your team better. If you take a player because you have a current need at that position, you will end up with a roster full of substandard players and the fans will boo you right out of town.
Don't Draft a Player you or Someone in your Organization hasn't Met or Seen in the Flesh:
Would you hire someone over the phone, or through E-mail? No, so why would you draft a player you know little about. Teams make this mistake time and time again and never learn. The Giants did this once in the Jerry Reese era, when Prince Amukamara "fell to them" a few years back. There was a reason he fell. He showed up hurt to their facility and his rookie year was a waste.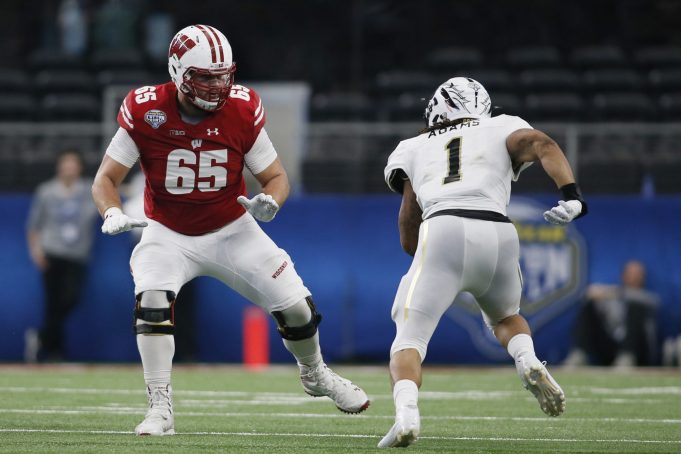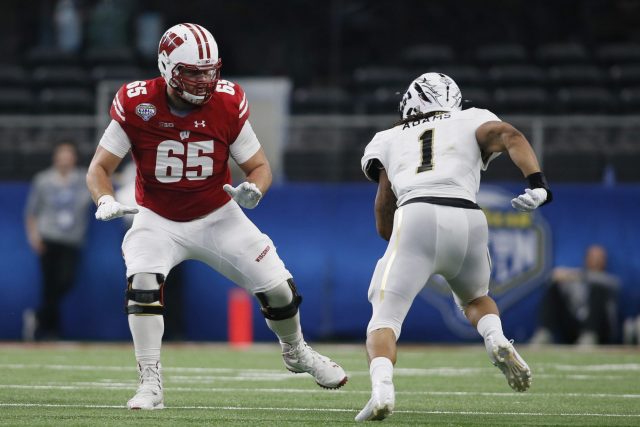 Always Draft with your Roster Needs for the Following Season in Mind:
Again, if you're looking for immediate help you're gonna be disappointed. Never assume a rookie is going to be able to start for you on Day One. That is why this draft is all about 2018 and beyond. Cover your pressing needs through free agency and use the draft to cover them long term.
Don't Fall in Love with the Numbers:
The Combine and pro days are held for talent evaluators to get a feel for what a player can do physically. But as Bill Parcells used to say, the game is still football. If he wanted to be track coach he'd change professions. The Hall of Fame is full of guys who had mediocre numbers. Case in point: Odell Beckham, Jr. isn't the fastest player in the league but no one can seem to catch him when it matters.
Never Listen to Anyone who hasn't been Part of the Process, or Part of a Similar Process:
Do you go to an accountant for medical advice? Of course not, so why listen to non-personnel people about personnel? Most draft "pundits" are armchair quarterbacks blogging from mommy's basement. If you don't have your own research done on a player, don't rely on someone else's. Especially people who aren't in the business. SMH.
Follow your Board:
Your staff worked hard all year on this thing, and now you're going to cave into some slapstick on TV telling you what's best for your organization? Trust your process and your people or you'll be looking for employment elsewhere, and soon.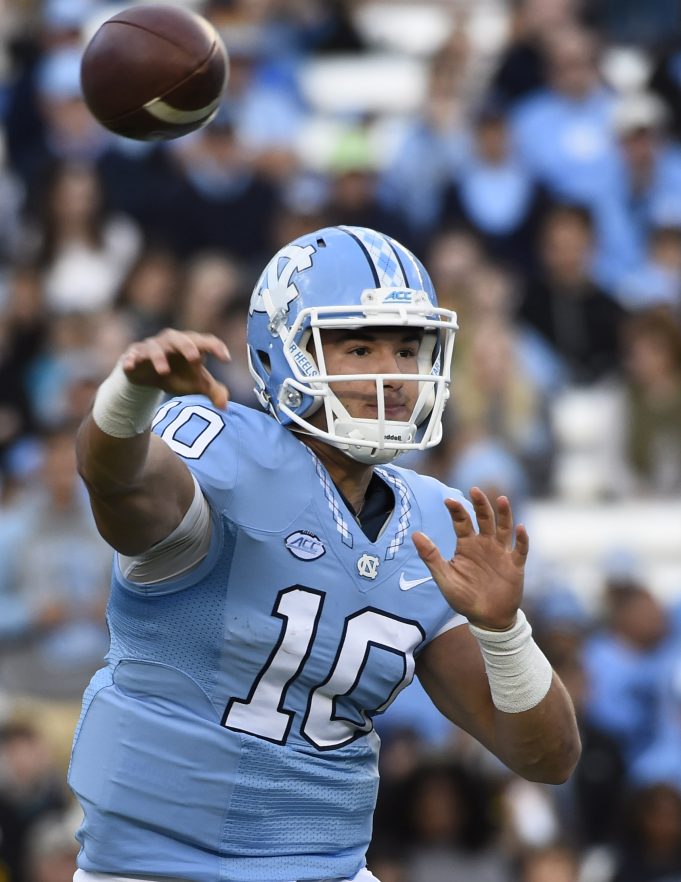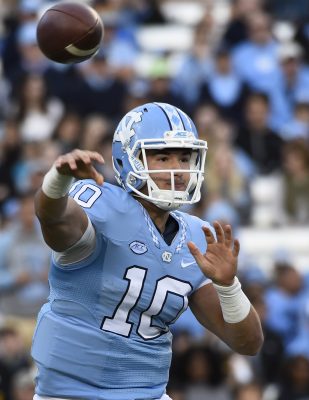 When Selecting a Quarterback, make sure he's Worked Out with an NFL Football:
The Combine is uniform, but some college pro days can be tricky. If you are evaluating a quarterback, make sure he's throwing an NFL football and not that dinky one they use in college. If you haven't worked the kid out with an NFL ball, don't guess. Pass on him.
Why? An NFL ball is 11″ long with a 22″ circumference at the midway point with the air pressure between 12-1/2 psi and 13-1/2 psi. A college ball (known as a D1) will be just slightly smaller in length by 1/2 inch and one full inch in circumference.
It makes a difference. Some college QBs can actually throw the NFL ball more accurately while others' hand could be a tad bit too small for the pro ball. If you haven't worked them out, you won't know until they get into your building. By then, it's too late.
Never Draft a Player to Play a Position he's Never Played:
Duh. The Patriots might get away with this, but you don't have Bill Belichick to teach them, so never do this. Never assume a safety can play linebacker or a guard can play tackle. The NFL is unforgiving. It's difficult enough for players to succeed at their natural position. You can assume a QB can play another position, however. Terrelle Pryor and Julian Edelman were college QBs and now are very productive WRs. I don't recommend burning a draft pick on a project when you can sign them the next day as a UDFA.
Now, who I think the Jets and Giants will take on Thursday night you ask? My simple answer is: the best players on their respective boards.
The first round will dictate to them. Jets GM Mike Maccagnan has been solid in the first round in his first two drafts. DT Leonard Williams and LB Darron Lee. Williams made the Pro Bowl and was third on the team in tackles last year. Lee was second in tackles as a rookie and only played 13 games, starting nine. He struggled in pass coverage last year, but so did Landon Collins in his rookie season. Now he's an All-Pro.
Maccagnan will not make a mistake in round one. He'll take a player that can't miss at No. 6. I'm thinking one of the Ohio State guys — CB Marshon Lattimore or safety Malik Hooker —  LSU safety Jamal Adams or TE O.J. Howard of Alabama.
The Giants are toying with the idea of trading up. But for who? Howard would be ideal, but his stock has risen of late and he may not get out of the top ten. Reese will take what is in front of him and it could be a kid at any position. Yes, they need offensive line help, a running back and a tight end, but Reese won't reach in the first round to get one of those. If the best player in front of them is a safety or a defensive end, he'll take him.
I'll have more on the draft over the next few days.