The New York Yankees have showcased an incredible bullpen this season, but Tyler Clippard simply can't be forgotten.
A
dam Warren
shuts down the middle of the game.
Dellin Betances
and
Aroldis Chapman
close out opponents. Yet the biggest piece of the puzzle is often unrecognized in right-hander
Tyler Clippard
.
Clippard, the journeyman reliever, has finally found a permanent home in the New York Yankees bullpen and his success on the mound ultimately plays a big role in the overall success of the Yankees.
Right now, Clippard has had a few rough outings but overall has been incredibly solid. The Yankees need him now more than ever if they want to continue this incredible run they've been on so far.
Clippard plays several roles for the 2017 Yankees. He can serve as middle relief, coming from his days as a mediocre starter. He can close out a game, coming from his experience with the Washington Nationals. Essentially, Clippard is the whole package.
That has been demonstrated already this season. Clippard has made appearances in the sixth, seventh, eighth and ninth innings, proving his versatility. Oh, during his seven games this season, the Yankees are 6-1.
Of course, the one loss came off a late-inning home run that he allowed to unknown Baltimore Oriole Seth Smith. He has things to work on but the season is young and the upside on Clippard is far better than his occasional struggles.
While Warren's numbers this season might be more impressive, Clippard is showing that he is a force to be reckoned with on the mound. He has struck out nine in six innings of work while walking one.
Clippard has allowed two home runs in his work by simply leaving fastballs up in the zone but he's also the man responsible for striking out heavy hitters like Manny Machado and Matt Carpenter with the game on the line.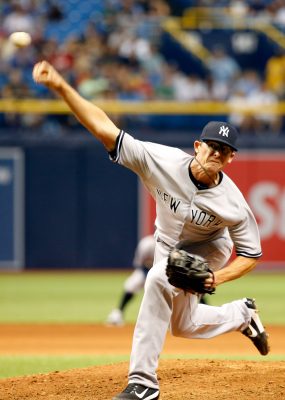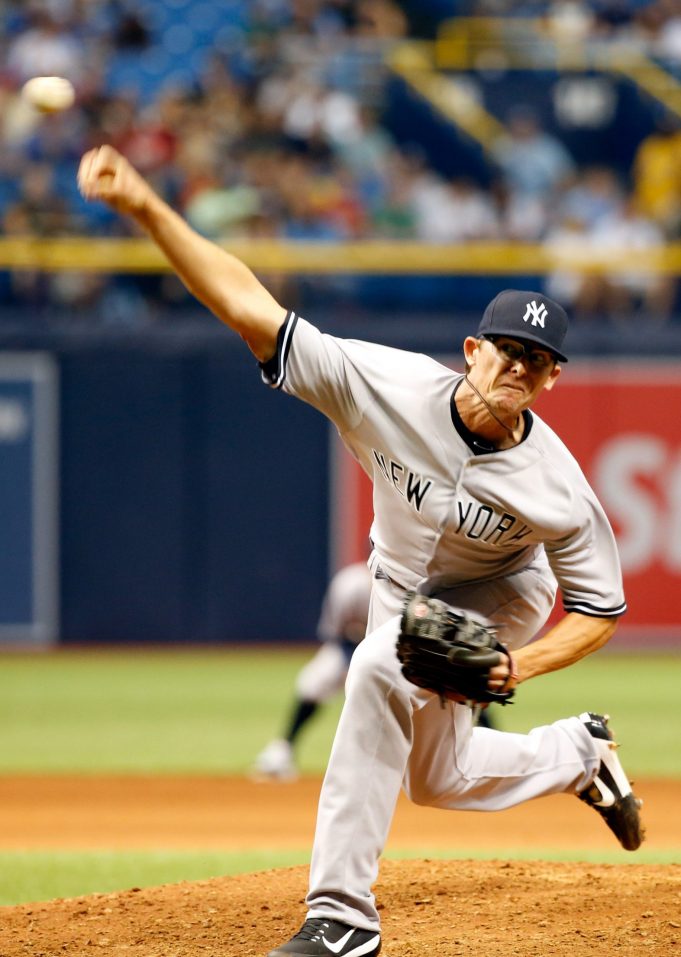 He has the stuff to put away top-notch hitters whether it is the sixth or the ninth inning. That versatility brings the new bullpen narrative into effect. The Yankees can essentially have a reliever with closer-like abilities entering the game early.
Now that is a huge benefit for a team who has struggled in middle relief for the past few seasons.
Tyler Clippard has some nasty stuff that gets hitters to chase his pitches. He has real talent with his devastating changeup and blazing fastball. The better Clippard gets, the better off the Yankees will be.
What stands out most about Clippard is that he is a guy that thrives on those high-pressure situations. He lives and breathes drama and has the facial expressions and reactions to show for it. He also holds himself accountable for his mistakes.
He carefully selects each pitch to get the outcome he wants.
He is the true definition of animated pitcher. The great thing is that he has the skills to back it up.
CLIPPARDBOT SAYS HELLO TO WORLD HELLO WORLD pic.twitter.com/ryW30CybhP

— Good Fundies is short for Good Fundamentals (@goodfundies) March 23, 2017
We saw brilliant performances from Clippard last season. It might take him some time to get into the groove this season but when he does, he'll be the key piece in holding that bullpen together.
He can serve as a bridge to the closers. He can be the closer. He can pitch one or two innings in relief of a starter. He can do it all.
Tyler Clippard's versatility makes him one of the most dangerous weapons in an already stacked bullpen. Let's give him a little more credit when it comes to his quietly successful performances.