Clint Frazier has had a target on his back since he began with the New York Yankees and the media has taken it way too far.
D
escribe your ideal baseball prospect. You'd want a player who is dedicated to the team, eager to improve and an overall good person. In short, you'd want
Clint Frazier
in your farm system.
Frazier has done nothing but dedicate himself to the New York Yankees organization since he was traded over from the Cleveland Indians last July. Yet all that surfaces about him in the news are false stories and harsh judgments about his development.
Basically, the media is turning him into a villain in the eyes of uneducated sports fans. The range of the media is so powerful that they can get away with defaming someone's character simply because it brings more attention to their work.
Alex Rodriguez is not around to be the bad guy anymore. What fun is it reporting all the good that these players do, like visiting hospitals and focusing on their stellar performances? No, there is a need for team villain and apparently, Frazier is that choice.
First, it was his hair causing distractions. Then it was focusing on his "lack of maturity." Now, it is the debacle with Suzyn Waldman claiming he asked for no. 7 that has stolen the spotlight.
In case you missed that latest debacle, Waldman let the story slip during a radio show that Frazier had asked if the team ever in retired numbers in the system. This rumor was squashed after Brian Cashman and Frazier himself came out to deny the story.
But not before the media decided to use it to, once again, put Frazier in the spotlight of a ridiculous situation.
i appreciate Suzyn reaching out and I accept her apology. i would never ask for a legends number.

— Clint Frazier (@clintfrazier) April 5, 2017
He's just a kid. He's 22-years-old and working hard to make his way to the big leagues. Most importantly, he hasn't done anything to warrant any hatred from anyone.
He's never been caught snorting drugs like other top-ranked prospects in baseball. He's never uttered an ill word about the Yankees, his teammates or the sport. He's never given anyone any reason to encourage any negative coverage.
However, that's all he gets.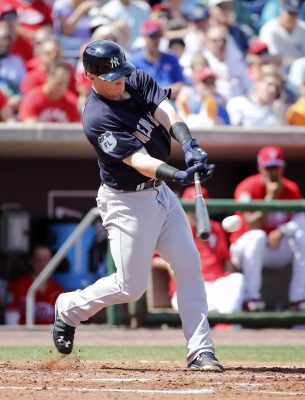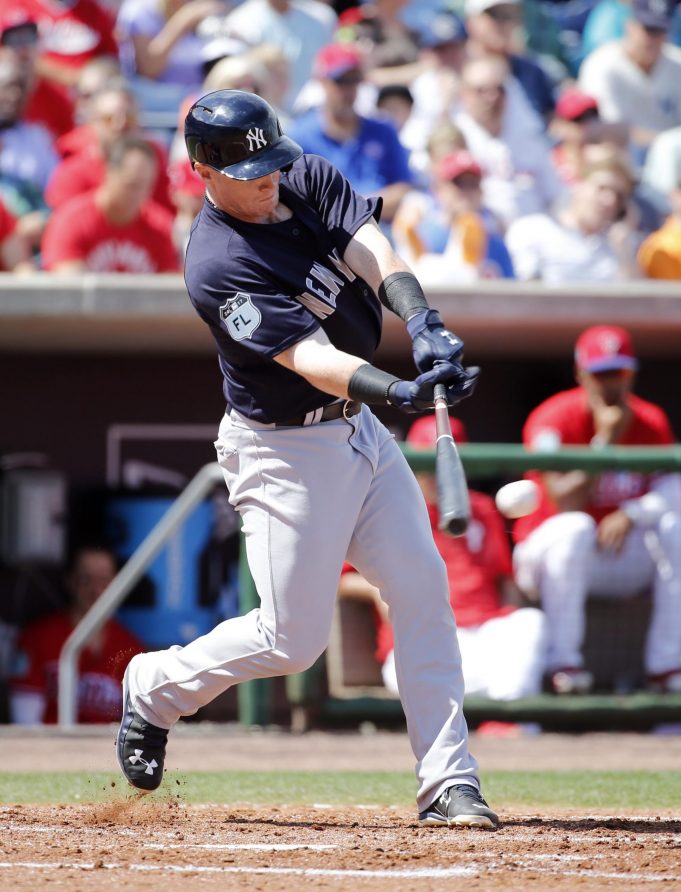 Sure, as a highly-touted prospect, he is expected to be in the spotlight. The problem is, he's being painted as a villain when he has never once given the media any reason to.
The kid is an easy target. He's a different type of character than the Yankees are used to. However, he's done nothing but prove that he deserves a shot at the major leagues.
Any die-hard Yankees fans knows just how dedicated Frazier is. However, the media is using him to play less knowledgeable fans right into their hands. The media is single-handedly creating an image for Clint Frazier that they'll take advantage of for years to come.
Frazier makes a stellar catch and it won't make the front page. Frazier strikes out and huffs back to the dugout? That'll be the top news story on the day.
The media needs someone to be the butt of their jokes, the one that keeps things interesting and keeps readers reading. Painting a 22-year-old prospect who has done nothing wrong as the villain is not only unprofessional, it lacks maturity.
Save the hatred for someone that actually has proven they deserve that kind of attention. Frazier's worked extremely hard to earn his pinstripes and give himself a good reputation. With a few hundred words, the media has destroyed that for him.
The falsehoods and lies have to stop when it comes to Frazier. Whatever happened to letting the kids simply play? Let him do his thing and if he ever deserves negative attention, he'll get it. Right now, he doesn't deserve it in the least.
This isn't the first person this has happened to in the sports world. Negativity follows around big-name players like Colin Kaepernick, Tim Tebow and more. And it certainly won't be the last time this happens to an athlete, sadly.
Frazier has handled everything extremely well when it comes to the media but the way the media portrays him is unfair. He has already proven he's a young talent and a great person. Why should a bunch of sportswriters and announcers be allowed to define him on such false terms?