With Bryan Mitchell a lock to enter the New York Yankees rotation during spring, his turn in the bullpen might benefit the Yankees even more.
S
pring training featured various battles to find a spot on the roster. The
New York Yankees
focused solely on the battle for who would be a part of the starting rotation. Bryan Mitchell made every effort to prove himself and he did.
However, Opening Day he found himself in the bullpen with the Yankees, not as a starting pitcher. Despite clearly winning the rotation battle among the likes of Luis Severino, Adam Warren, Luis Cessa and Jordan Montgomery, Mitchell would start his games in the later innings as opposed to the first inning.
---
---
It didn't seem like the Yankees gave much thought to it but so far this season, they are showing that they might have gotten it completely right for once.
Banishing a starter to the bullpen is common practice for the Yankees but Mitchell might be better suited for the 'pen than he would be on the mound.
Think about it. Mitchell would be pitching fewer innings, really allowing his fastball and cutter to be successful. He has also gotten injured the past few seasons and using him in shorter spurts would likely benefit both the Yankees and Mitchell.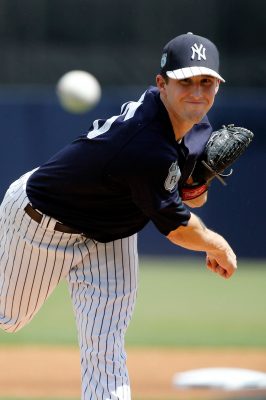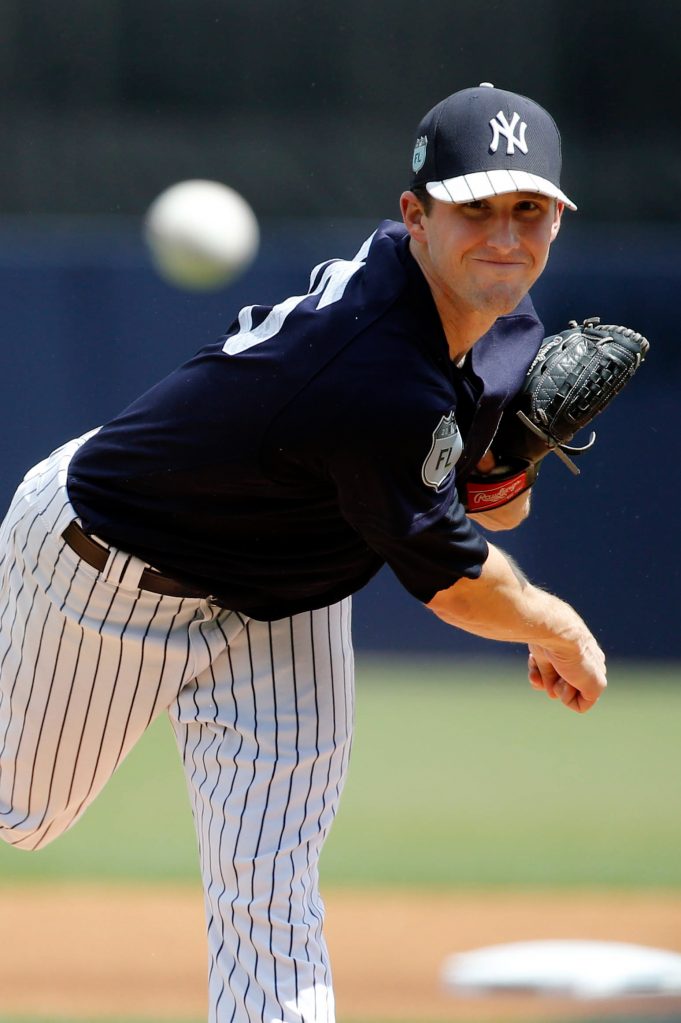 Mitchell made his first appearance from the 'pen yesterday in Tampa Bay and shut down the Rays in dominant fashion. In one inning pitched, he induced two weak groundouts and a flyout to right field. It was only three batters but Mitchell made Evan Longoria and Rickie Weeks Jr. look like unprepared rookies at the plate.
The thing is he's just getting started this season. However, he seems to fit right into the middle relief role. Much like Warren, Mitchell has that versatility to pitch a few innings or just one and still be successful.
It's still early but he is starting his season out on the right foot. If he is upset about not being in the rotation, he's not showing it at all. His only roles last year were in the starting rotation and this is something a little different for him.
Mitchell is certainly no Aroldis Chapman, but he relies on his pinpoint location to get the job done and so far this spring and in the regular season, it's been working. His command is what sets him apart from other young pitchers in the Yankees system.
Mitchell has missed the majority of his time in the majors with injuries and coming back from them has proven to be incredibly difficult. This might be his chance to make his name in the Yankees organization and prove that he has what it takes to be there.
---
---
The 25-year-old right hander has been hiding in the shadows for a while and with one inning, he has drawn some more attention to himself. Nobody should count him out as a starter but he has made strides to proving he might have what it takes to fill some holes in middle relief.
Like what you saw from Mitchell against some solid hitters? Yeah, me too. Luckily we'll get to see much more of that from Mitchell.
Think the Yankees got it wrong when Mitchell didn't make the rotation? Take a look at what he's doing now. I think the Yankees' decision to put Mitchell in the bullpen might just be the best decision they make all year.