The New York Yankees started off the season on a sour note, however some fans are taking this Opening Day loss harder than others.
On paper, the New York Yankees look like they could make a run for a playoff spot after narrowly missing one last season. The anticipation of a season that could be defined as both a rebuild and a success story loomed large over the heads of fans from the moment the first pitch was thrown.
However, much like the Yankees in their first game, that hope was deflated. The Yankees lost their sixth consecutive Opening Day contest and had fans questioning what their expectations should be for the rest of the season.
---
---
To be fair, the Yankees looked rough on the field and at the plate. Free swingers Gary Sanchez, Greg Bird and Matt Holliday went a combined 0-for-16 on the day. The only production they got out of their batters came off the bats of Aaron Judge, Chase Headley and Starlin Castro.
Masahiro Tanaka got shelled as well against the Tampa Bay Rays. The 28-year-old ace gave up seven runs in 2.2 innings, forcing the Yankees into a hole they could not climb back out of.
Altogether, it was pretty terrible to watch. Some fans took the loss to heart and reacted. Then there were some fans that took the loss a little too seriously and severely overreacted.
---
---
The truth is, we're Yankee fans. We expect success and we overreact when we don't get it. It happens. However, these overreactions are the best from Opening Day.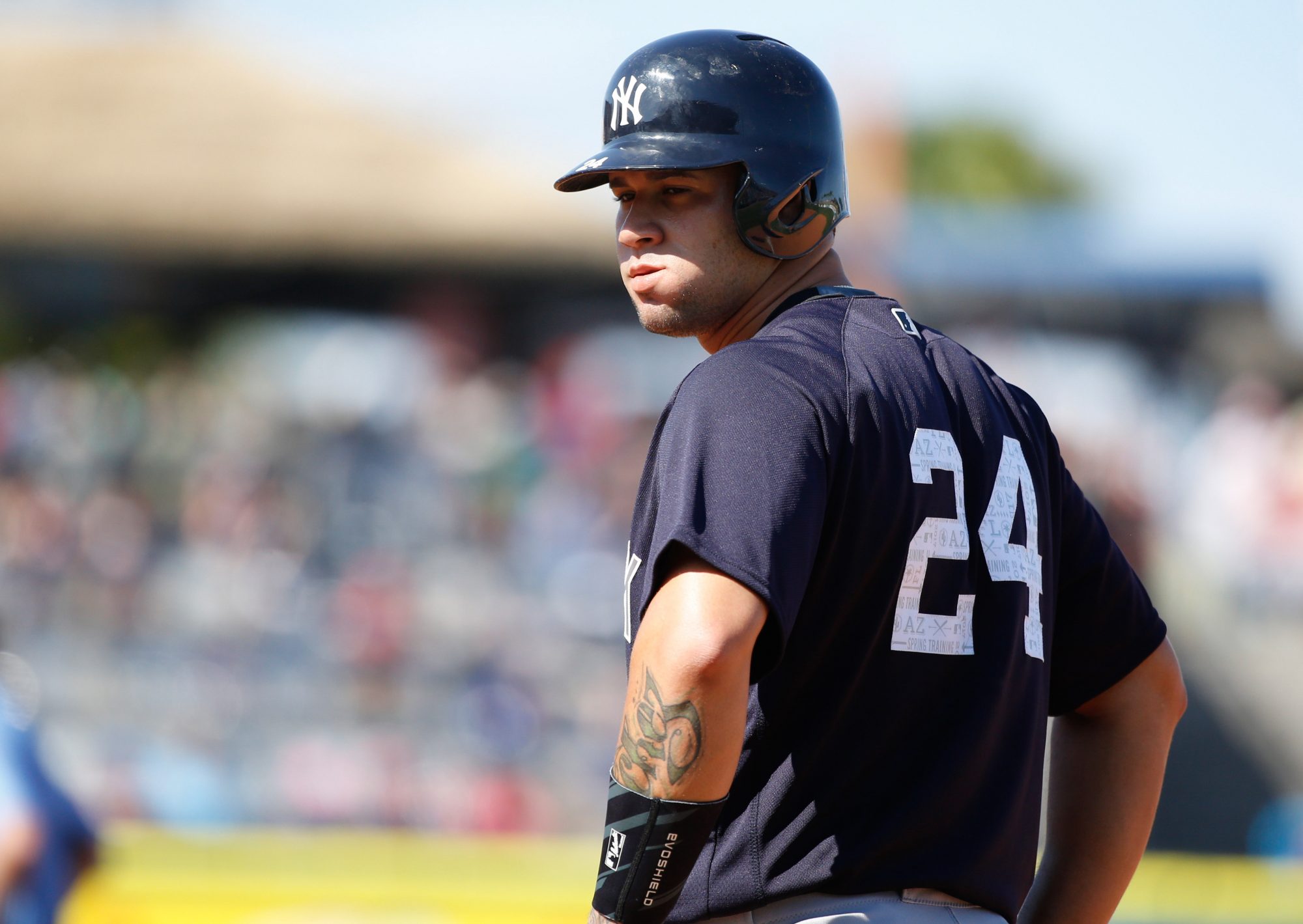 1. Gary Sanchez is a bust
Yup, I saw it more than once. Especially on Twitter, fans were going off on Sanchez, who produced an 0-for-5 afternoon at Tropicana Field.
This is coming from fans who clearly saw him last season smash 20 home runs in 53 games. But hey, they're probably right. That success was definitely a fluke because he didn't replicate it in the first game of the season.
I think it's safe to say that Gary Sanchez is already a bust. #BronxBombersAreBack

— Kory (@BaselineKory) April 2, 2017
As ESNY's Christian Kouroupakis discussed, there WILL be growing pains. He won't be crushing home runs every game because he is still learning how to maneuver a full-time starting position in the major leagues. It will take time.
Opponents got a taste of him last year and are starting to develop a plan to deal with him, just as they should. However, one 0-for-5 day does not equal a busted season. If that's the case, Jacoby Ellsbury would be long gone.
As much as fans were promoting the youth movement, those same fans seem to be against it. Guys, the youth movement takes time. Deal with it and SLOW DOWN.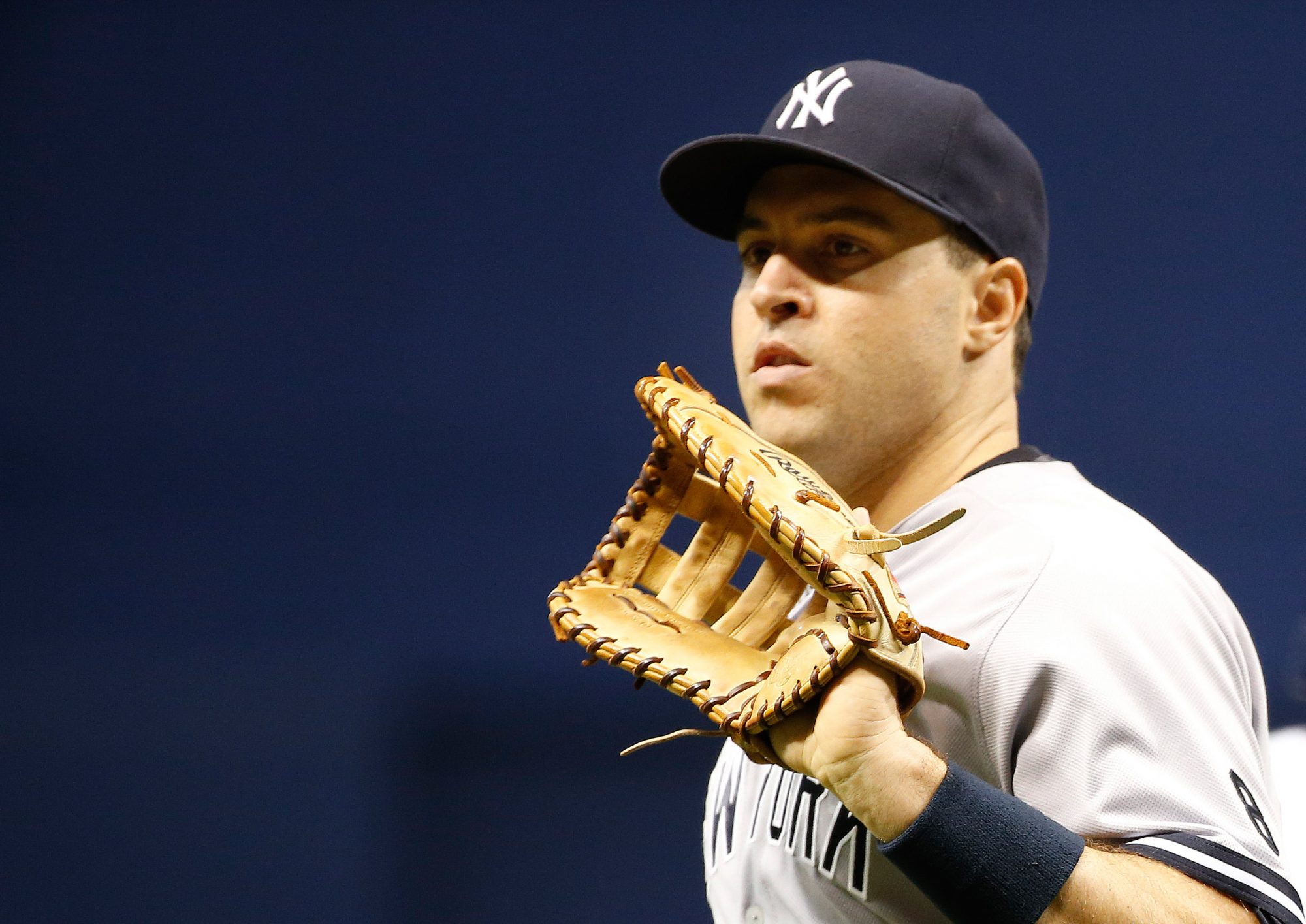 This one makes me giggle quite a bit. Greg Bird made a pretty big error during the Yankees 7-3 loss to the Rays. So naturally, it didn't take long for fans to start calling for Teixeira to make his return to the Bronx.
"Y'all miss me yet?" -Mark Teixeira watching Greg Bird miss a diving play. #BronxBombersAreBack pic.twitter.com/73O1AKiQc1

— Jeff Eisenband (@JeffEisenband) April 2, 2017
Teix is one of the slickest fielding first basemen I've ever seen. However, he made errors too. Bird boasts a similar confidence at first base but hasn't had the repetitions that Teix had over there.
What's the big thing fans are forgetting? Oh, right. They were BEGGING for the Yankees to drop Teixeira last season due to his lack of production and injury-prone ways.
Fans got what they wanted but are now begging for his return to first base? Because of one error by a young player who is entering his first full season in the Bronx?
Yankees Twitter logic, I tell you. When Bird starts blasting off like he did this spring, those comparisons will be nipped in the bud.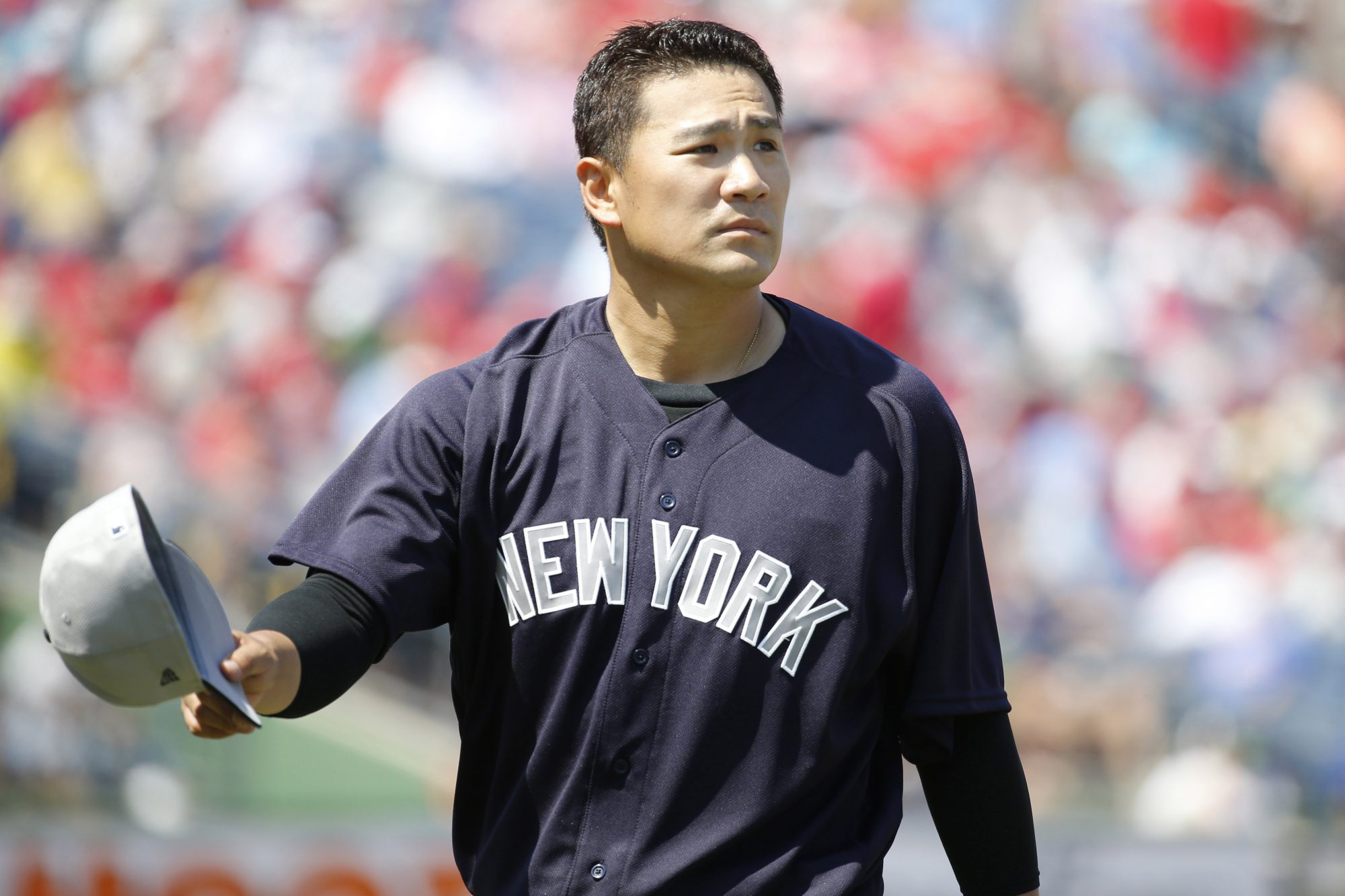 3. Masahiro Tanaka is done
Possibly sarcasm but likely a true statement. This one is incredibly disturbing.
Tanaka had a horrific outing to start off the season, one of his worst in his career. However, he's not done for the season. In fact, he will be making his next start unless injury prevents him from doing so.
Masahiro #Tanaka got blown up for 7 runs in 2.2 innings. He is now a candidate to be sat in his second start this week in Baltimore

— 60 Feet 6 Inches (@60ftpodcast) April 3, 2017
But sitting Tanaka after a poor performance? Yeah, I don't think so. What about the guy fans were raving over during spring training? During last season? The Yankees are all-in on Tanaka and sitting him out would be detrimental to their overall performance.
It just isn't realistic. The Yankees have given several starting pitchers shots and have been let down, only to turn around and let them try again. Why would Tanaka be any different?
Sure, we expect him to be an ace every time he steps on that mound but even Clayton Kershaw and Max Scherzer have their struggles. If you let one bad performance define a player and dictate their future, nobody would be around to play the game anymore.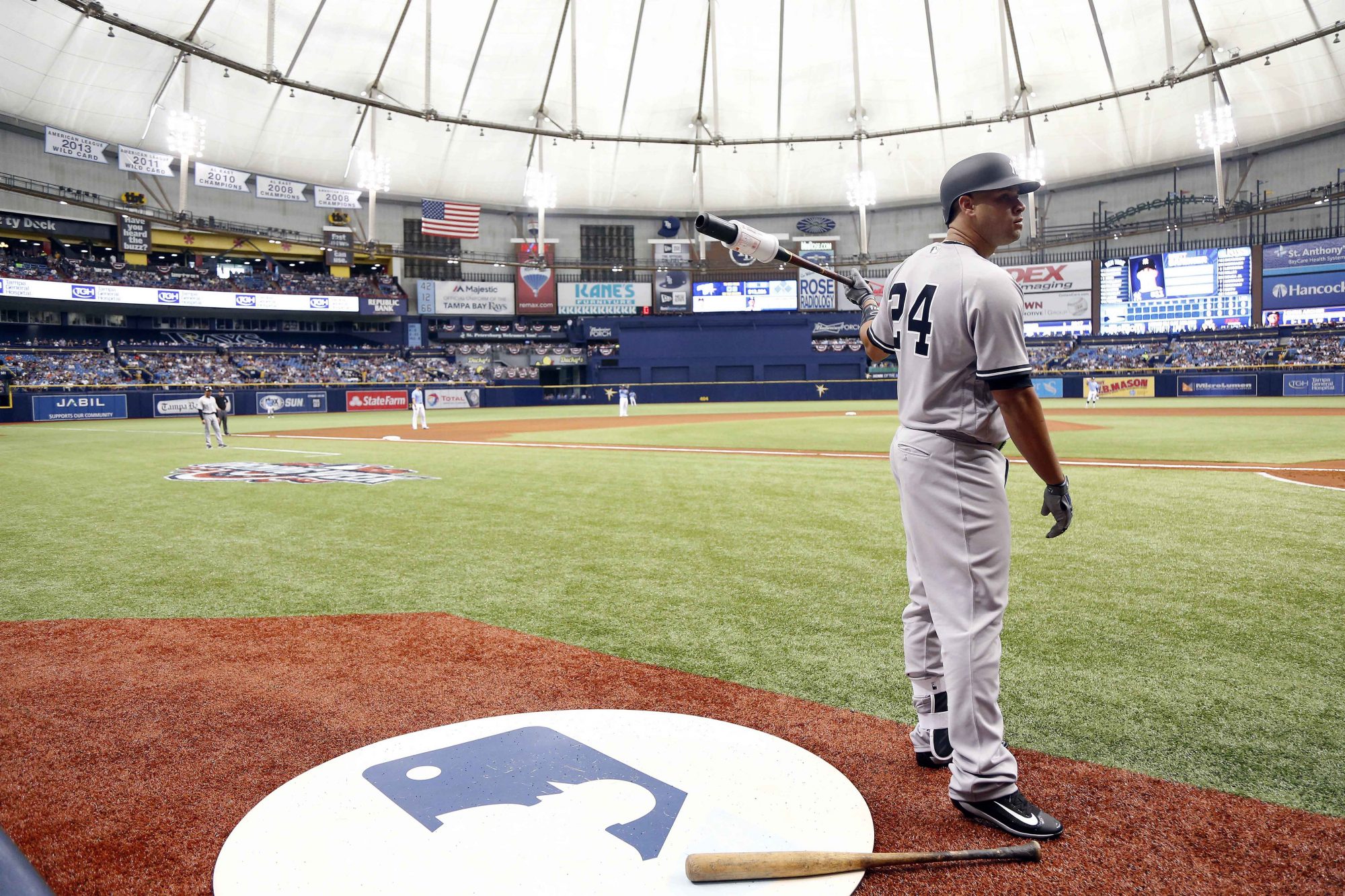 4. Yankees will finish in last place
The Yankees have the tools to make a true run for the playoffs this year. However, after game one, apparently, some viewpoints on the matter have changed.
Fans took to Twitter to ferociously declare that whatever hopes they had for the Yankees this season were immediately dashed after the first loss of the season. Some sarcastically declared that the season was over but some fans took it to entirely new level.
I was hopeful the #Yankees could squeeze into a wild card spot this year. After #OpeningDay outing, I'm thinking last place in the AL East.

— Justin Fedich (@jfedich) April 2, 2017
Whoa, slow down there, guys. Just because the Yankees failed in their first test of the season does not mean every game will have the same result. There has only been one game. The Yankees have the same chance as any other team at securing the last place spot in their division.
That's the thing about baseball. It's incredibly unpredictable. Teams that are expected to succeed at the beginning of the year can ultimately fail. Teams that fly under the radar at the beginning of the year suddenly surge into playoff contention.
It happens. Don't count the Yankees out just yet because of one game. However, some fans seem to think that's what will define the rest of the season.
---
---
Of course, there will be fans that overreact to the little things. They are passionate creatures who believe their actions and feelings dictate the outcome of their team.
The harder they cheer, the louder they are, the better their team performs. It's in the basic rulebook of fandom. We would support our teams to the ends of the earth, no matter how dismal the outcome.
There are fans that have reacted to this loss and then there are these fans. Next time, let's wait until the season is fully underway to make outrageous claims, shall we?