The New York Yankees have the makings of a reality television show and allow us to introduce you to this season's characters and storylines.
I
f you stop to think about baseball seasons and fan dedication, it's one crazy thing. The time and effort we put into following the team and the sport can be exhausting. Yet, it often is extremely rewarding.
But mixed in all that is suspense and drama. We become enthralled with the characters, questioning their motives and rooting them on in every challenge.
In short, baseball is a form of reality television. Each year is a new season, with new challenges, new heroes and new villains. There will be injuries that take players out of the game. There will be recurring characters who will eventually find their way to the main roles.
Above all, through all the changes, it all revolves around one theme: the game of baseball. Allow us to introduce you to the colorful cast of characters that makes up this season of New York Yankees baseball in 2017.
Headley is the veteran player who has fallen off the map. Once adored by fans in his time in San Diego, his time in the Bronx has found him seeking acceptance. After attempting to reclaim his glory days, will he finally gain the coveted hero role? Or will he serve as the scapegoat for a young Yankees squad as the clock ticks down on his career?
Betances is the young player looking to bounce back after an unspeakable tragedy. His relationship with villain Randy Levine remains strained and he is out to prove himself as a pitcher who is worth all the hype surrounding him. Will he let words as sharp as daggers get to his ego or will he step back out and prove the mighty President wrong? He is on a journey of self-discovery to find out what he's truly made of on that mound this year.
Randy Levine:
It's safe to say that Levine is the villain this year. Without regard for his own players, he has painted himself as the unsupportive leader to a group of young and impressionable athletes. Levine's words will come back to bite him as players of all varieties will seek to prove his insults incorrect. Will he realize his mistakes and try to make amends? And if he does, will it be too late?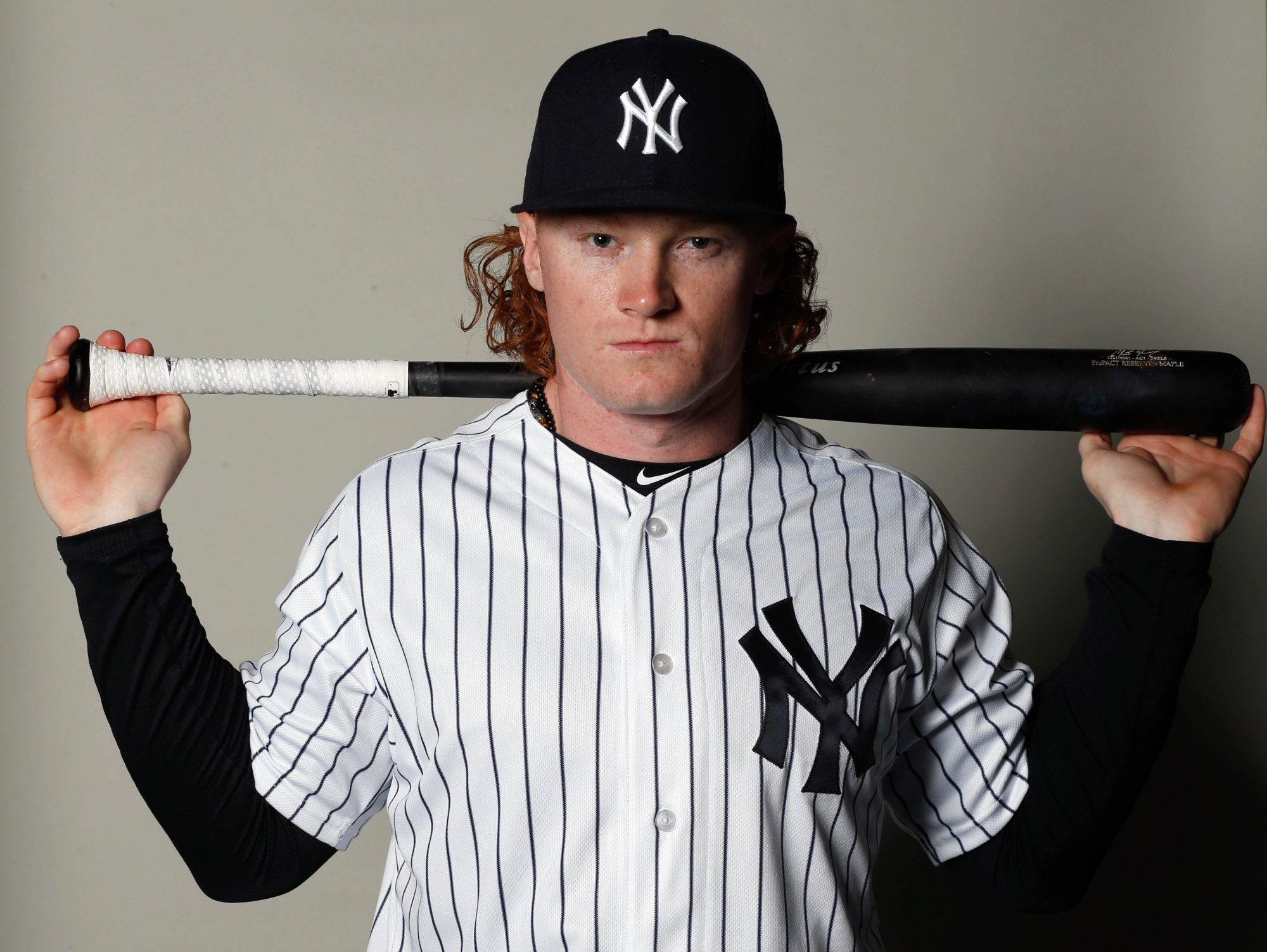 The brash young stud, Frazier enters town with a fresh, new attitude that hasn't been seen for years. His fiery personality may rub some players the wrong way, but they soon will realize his play speaks for himself. Frazier's hard work and dedication to the game is often overshadowed by his personality but not anymore. The new kid in town will seek to make sure he is taken seriously, no matter what happens.
Once hailed as one of the top prospects in New York, Severino finds himself now having to prove himself all over again. The struggles keep coming for Severino but he has yet to give up. Challenges are being thrown his way and Severino only continues to go out to the mound and seek to improve himself. The floundering prospect was once full of hope and now has to climb his way back to the top. Can he make that happen or will he end up demoted to Triple-A?
The Southern Gentleman, Gardner has been the voice of wisdom for the Yankees. The strong, quiet soul providing leadership and advice to the young rookies. But if he remains silent, how will the Yankees see his true worth to the team. It's time to let his bat do the talking and prove that, despite his calm and collected nature, he is a force to be reckoned with. The gritty veteran has served as the wise leader … will he be able to take his leadership to the next level by replicating his All-Star 2015 season?
With his famous binder at his disposal, Girardi hopes to lead the Yankees to their 28th World Series Championship. Girardi has been a mainstay in Yankees pinstripes over the last nine seasons, with 2017 being his 10th season managing a ballclub that's a mix of veterans and youth. But the Yankees, who are known for winning multiple pennants, haven't done much winning under Girardi's helm. In a contract year, the pressure is on. Will Girardi lead the Yankees to the top of the baseball pyramid, or could this be the end of the line of Girardi as manager?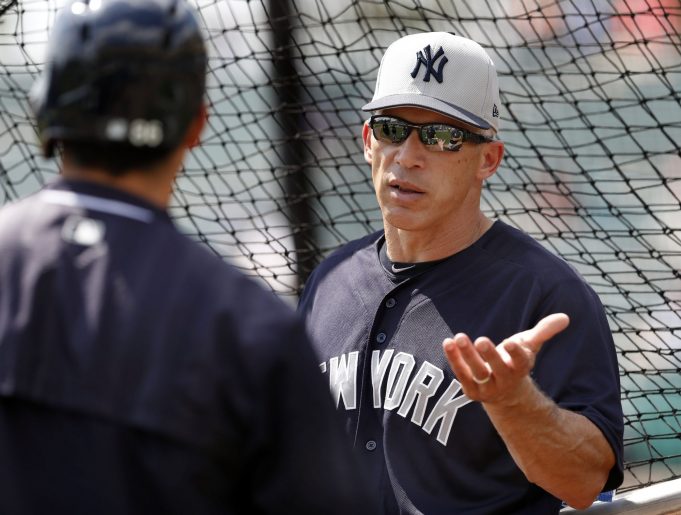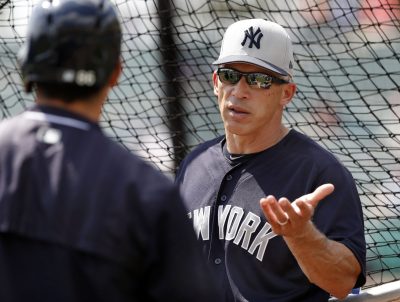 As a young kid, Kaprielian's one goal was to pitch for the Yankees at the boisterous Yankee Stadium. But after suffering a flexor tendon injury the year prior, Kaprielian is beginning his season in High-A Tampa. Kaprielian has a chance to make the Major League club if he's productive and healthy, but Double-A Trenton and Triple-A Scranton/Wilkes-Barre stand in Kaprielian's way. Can Kaprielian zip through the minor league system and find his way to the Bronx, or will Kaprielian's 'Road to The Show' face some bumps along the way?
Like his teammate Chase Headley, Ellsbury isn't considered a fan favorite. That's because he signed arguably one of the worst contracts in Yankees history. The Yankees expected the production Ellsbury provided in his final year in Boston. Instead, Ellsbury has been below average in all aspects of the game. Ellsbury enters this season with plenty of pressure on his shoulders. Can Ellsbury perform up to the standards of his expensive contract, or will he once again end up being a disappointment?
Tanaka is considered the ace of the Yankees staff, but that doesn't mean there isn't mystery surrounding him. Tanaka's elbow is hanging on by a thread after he suffered a UCL tear nearly two years ago. Not to mention after the 2017 season, Tanaka has the option of opting out of his current contract. Tanaka has expressed his love for New York and his teammates. But, will Tanaka actually consider terminating his contract in order to pitch elsewhere? Or, will Tanaka's elbow finally catch up to him and hinder his chances at an opt-out?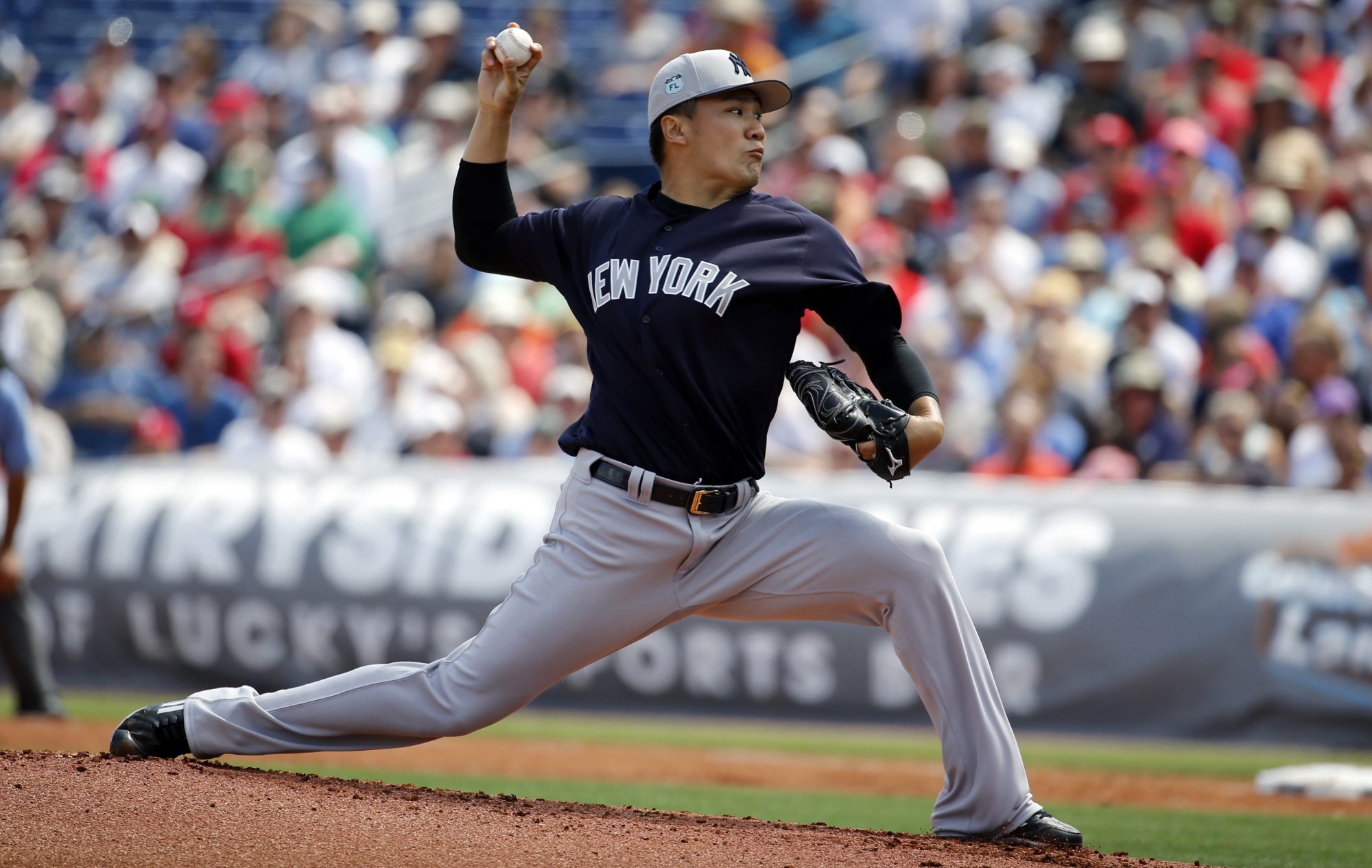 When the Yankees needed a productive bat in the lineup, they turned to the young rookie who had spent the majority of 2016 dominating Triple-A Scranton/Wilkes-Barre. Sanchez ended up becoming the hero the team needed, and fan favorite. Sanchez enters the 2017 season as the starting catcher and hopes to build on his dominant 2016 stint. However, the rest of the league has already seen what Sanchez is capable of, and they now have a plan on retiring the Yankees phenom. Can Sanchez adjust in his first full season with the Yankees, or will a surprising lack of production turn the cheers to boos?
Sabathia's career with the Yankees has been a gigantic roller coaster ride regarding his performance on the mound. Sabathia had to adjust from being a power pitcher to a finesse pitcher, which he credits former Yankee Andy Pettitte for. Sabathia is entering the final season of his current contract and aims to potentially end his Yankees career on the right foot. However, Sabathia recently underwent minor knee surgery which has slightly pushed back his development in camp. Can Sabathia provide the Yankees with enough innings, or will his knee bark at him at some point during the year?
Instead of spending the Spring in camp, Gregorius opted to play in the World Baseball Classic for Team Netherlands. Unfortunately, the night of the semi-finals, Gregorius abruptly returned to Tampa, revealing something that would shake his teammates and the fans to the core; Gregorius was suffering shoulder pain. Gregorius was diagnosed with hematoma of the subscapularis muscle, which is a blood clot in one of the muscles in his shoulder. While the Yankees are optimistic, Gregorius' spot on the Opening Day roster is in jeopardy. Will Gregorius heal in time for Opening Day, or will he end up heading to the 10-day disabled list?