Playing for the New York Yankees is both a challenge and a reward. Here are the ones that can benefit from more time at Triple-A Scranton.
The spotlight is on the youth this year. New York Yankees prospects have certainly put on a show at spring training and given the Yankees a taste of what their future looks like.
And let me tell you, the future is so bright, manager Joe Girardi isn't taking off those shades.
---
---
With a plethora of talent lurking in the minor league system, the chances of some of these hot prospects getting called up to the big show are very likely. Maybe not right away, but at least some time in the future.
While they're all fighting for a coveted Opening Day roster spot, there are a few players who have shown they have the talent but might need more time to develop.
I know, the suspense is killing you. So here are the five players that would benefit in starting the 2017 season down with the Scranton/Wilkes-Barre Railriders.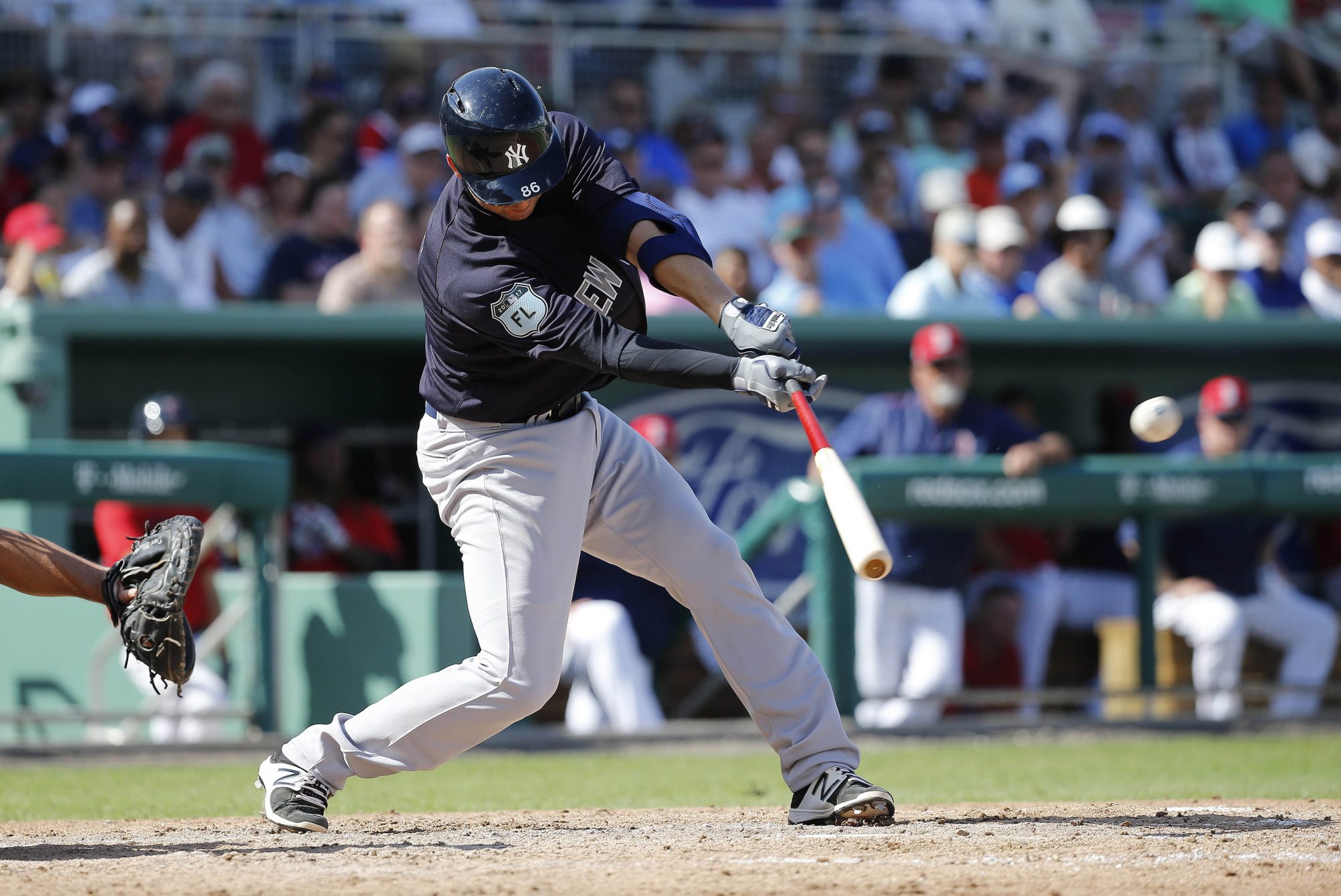 Higgy has excelled this year in spring training and has made a viable case to serve as a back-up to phenom catcher Gary Sanchez. However, his role would be better suited down with Triple-A.
While competing with Austin Romine for the back-up role, he's at a slight disadvantage. Romine served as the back-up to Brian McCann the majority of last season and filled in perfectly.
---
---
Even though Higgy's stats are exceptional this spring, he would benefit from spending the start of the season at Triple-A to be a full-time starter. With a player still developing and working to perfect his craft, the Yankees would be limiting him by keeping him in the majors to play every five or so days.
Higashioka will do better playing every day and, depending on what happens, serve as a starting catcher either for the Yankees or elsewhere as perfect trade bait.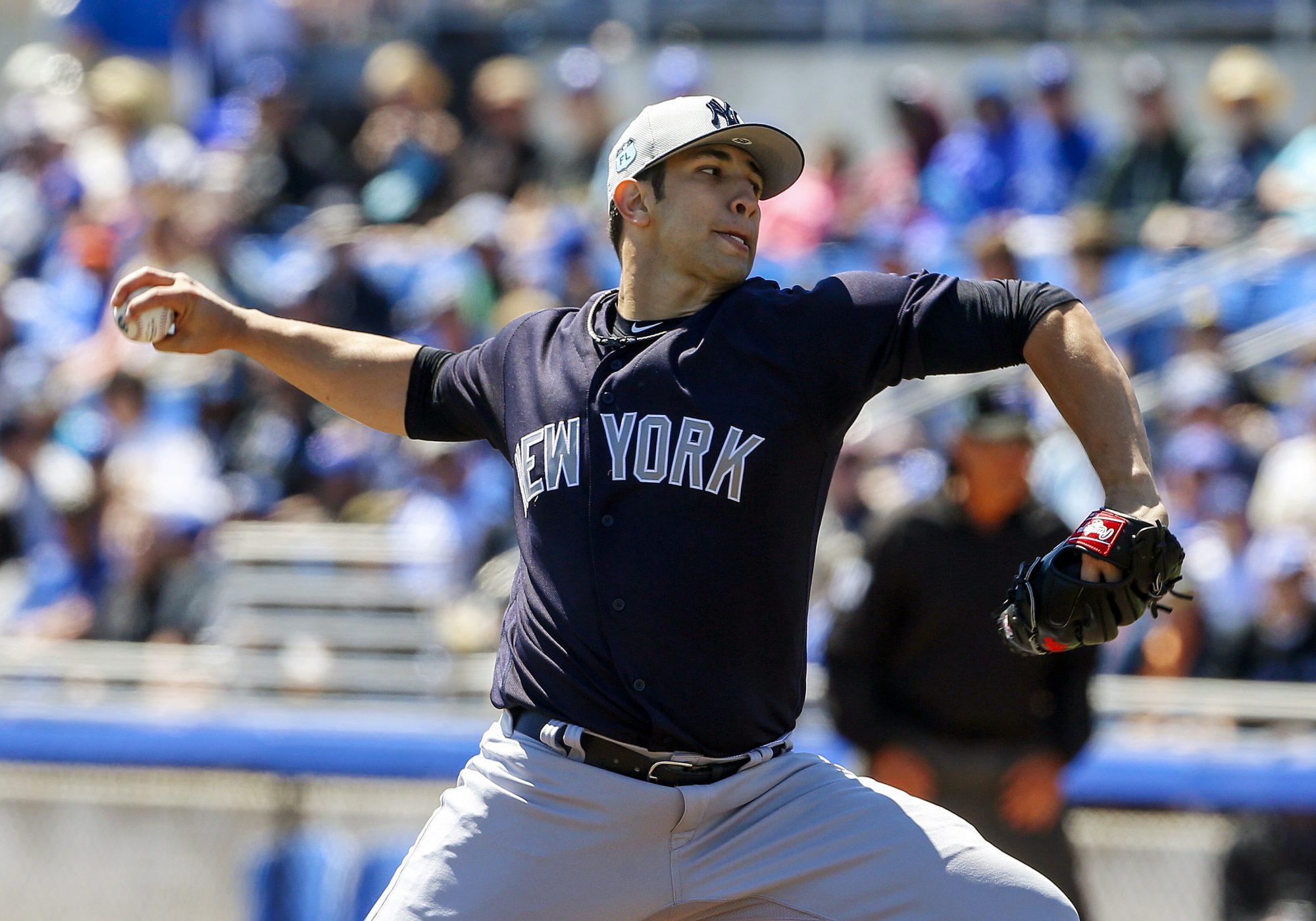 The 24-year-old right-handed starter is in the midst of a rotation battle. However, his skills would be better off working another year in the minor leagues.
Cessa hasn't gotten off to the greatest start in his campaign to win over a starting rotation slot. While his 7.04 ERA is less than impressive, he also has given up 11 hits in 7.2 innings pitched.
Cessa has shown some great pitches this spring but he still has work to do. Throwing him into the bullpen or the starting rotation in the major leagues will not work. He'd do far better spending more time developing in the minors.
Cessa has the skills and composure to make an excellent starter but he simply is not ready yet. He still has to work on his pitch selection and placement in order to become a true threat in the major leagues.
With his performance this spring, starting in Triple-A might just give him the confidence he needs to make it in the major leagues, he doesn't have that right now. It'd be unfair for the Yankees to continue to shuffle him up and down if he's not ready.
Let him start in the minors and see how he progresses. I assume he'll be with the Yankees by the end of the 2017 season but depending on his development, it could be sooner.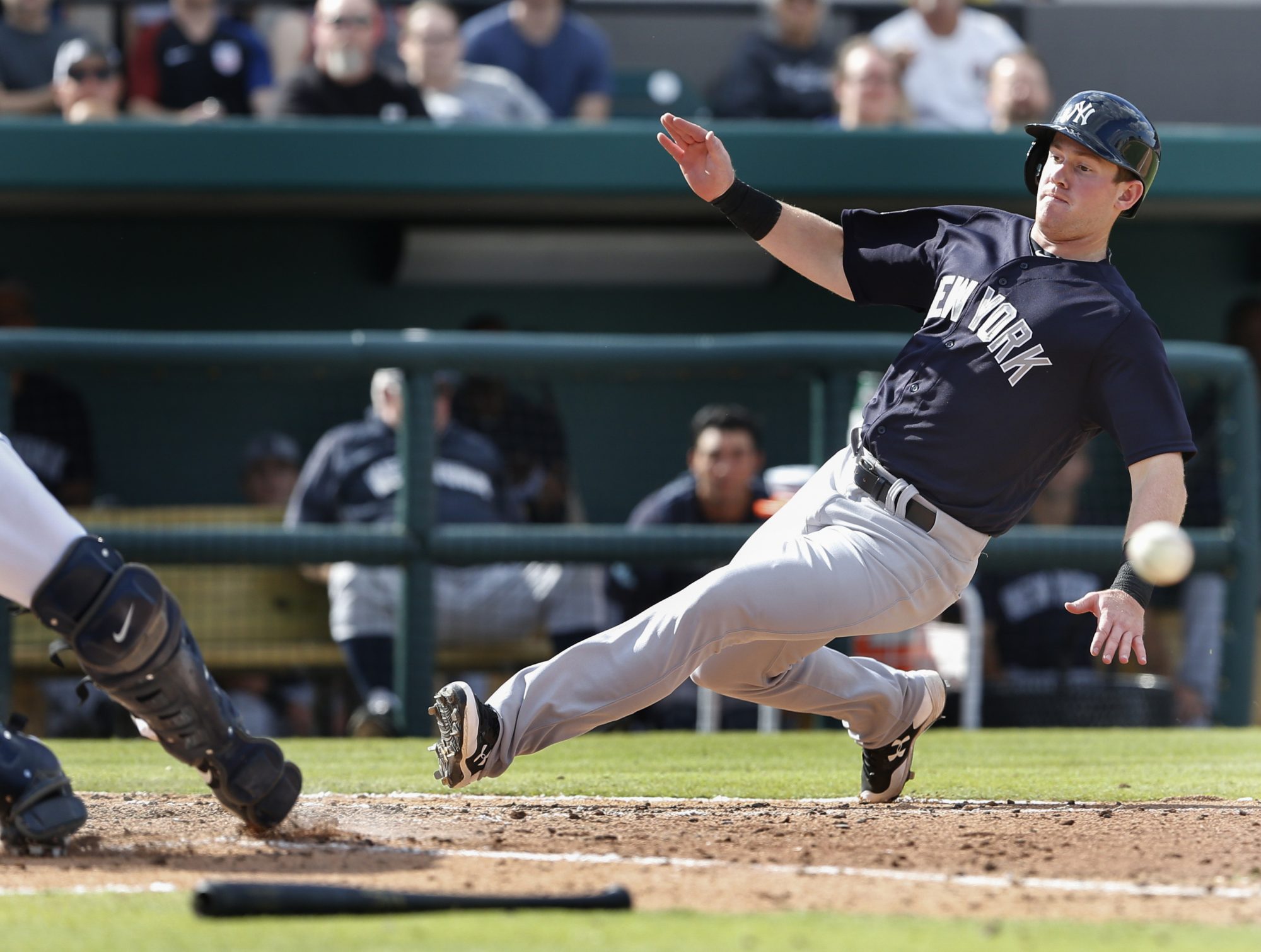 The Yankees have confirmed he will likely be in Double-A Trenton to begin the season. However, with the way he's been performing, he should be making strides in Triple-A to see what he's got.
People believe that his .450/.560/1.000 line might just be a fluke. Well, we won't know until we put him consistently up against Triple-A pitching. From what we've seen so far, he doesn't belong in Double-A for long anyways.
---
---
Yes, he's only 22 years old. However, he has the makings of the next big thing on a major league field. Why not start him off in Triple-A and see if he truly is the real deal now. If he needs more time, he's in the right place to develop, with a talented team with players who have been there before.
McKinney has been fun to watch thus far in Tampa. Why not start him in Scranton with anticipation of having him come up soon?
I think it's worth a shot for Billy the McKid.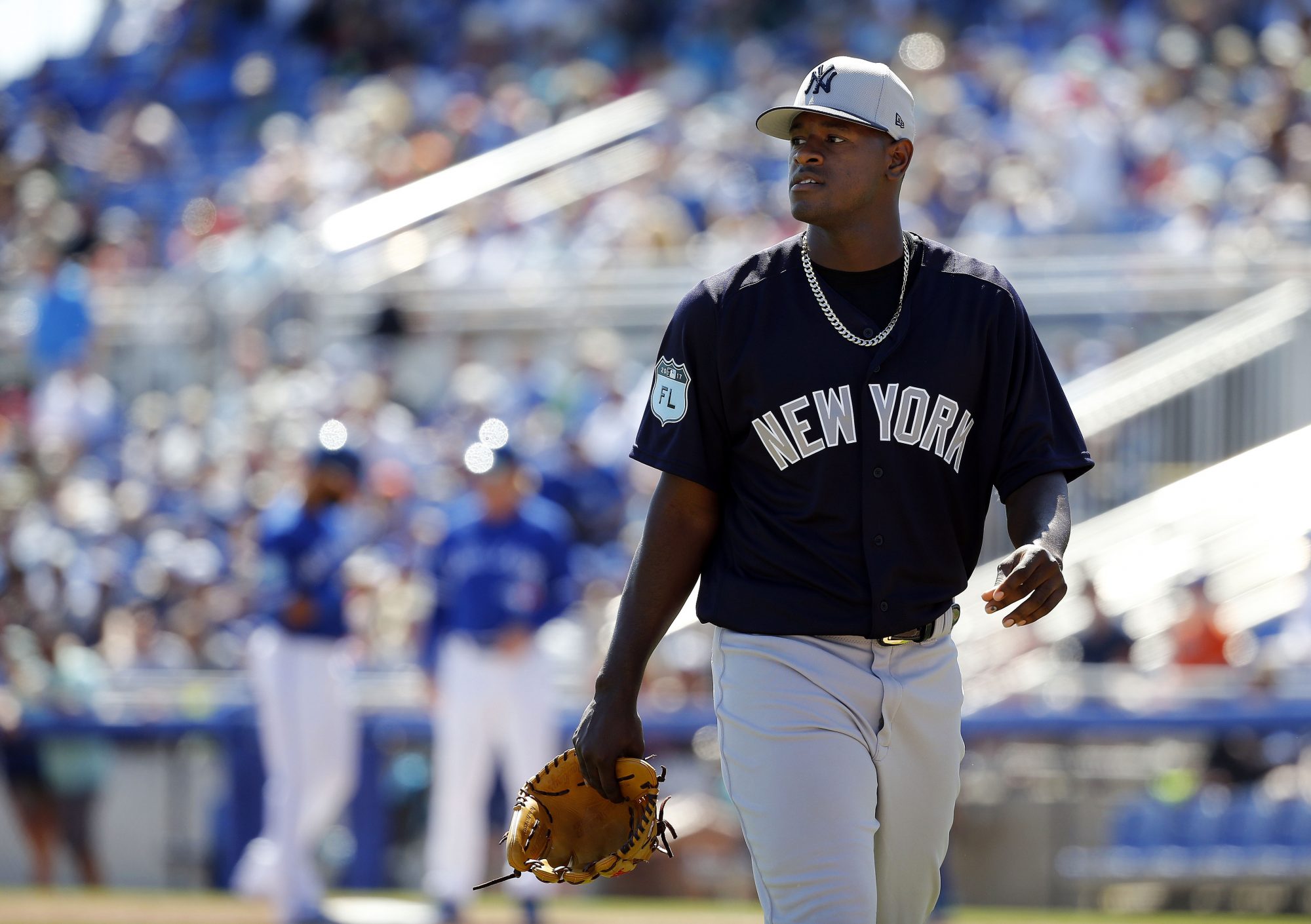 The kid has been up and down for the past few years. To really get his butt in gear, I think the Yankees should start him in Triple-A.
Sure, his high-90s fastball is incredible. His changeup has developed into a fierce weapon. Yet, he still isn't strong with his command of his pitches. Some time in a lower level might allow him to perfect his form.
He's worked incredibly hard this offseason with fellow pitchers similar to him. The Yankees are adamant that he should be a starter so instead of keeping him out there to force the starting role on him, why not allow him to go to Scranton and fix those flaws that are keeping him from reaching his full potential?
It may not be ideal. However, it might be what they have to do in order to release the ace inside of him.
This spring has been miraculous so far in terms of the Yankees. We have enjoyed surprising performances by young studs and its given us a little taste of the future.
These guys are the future. However, they would do well to be playing in Triple-A by Opening Day in the Bronx.