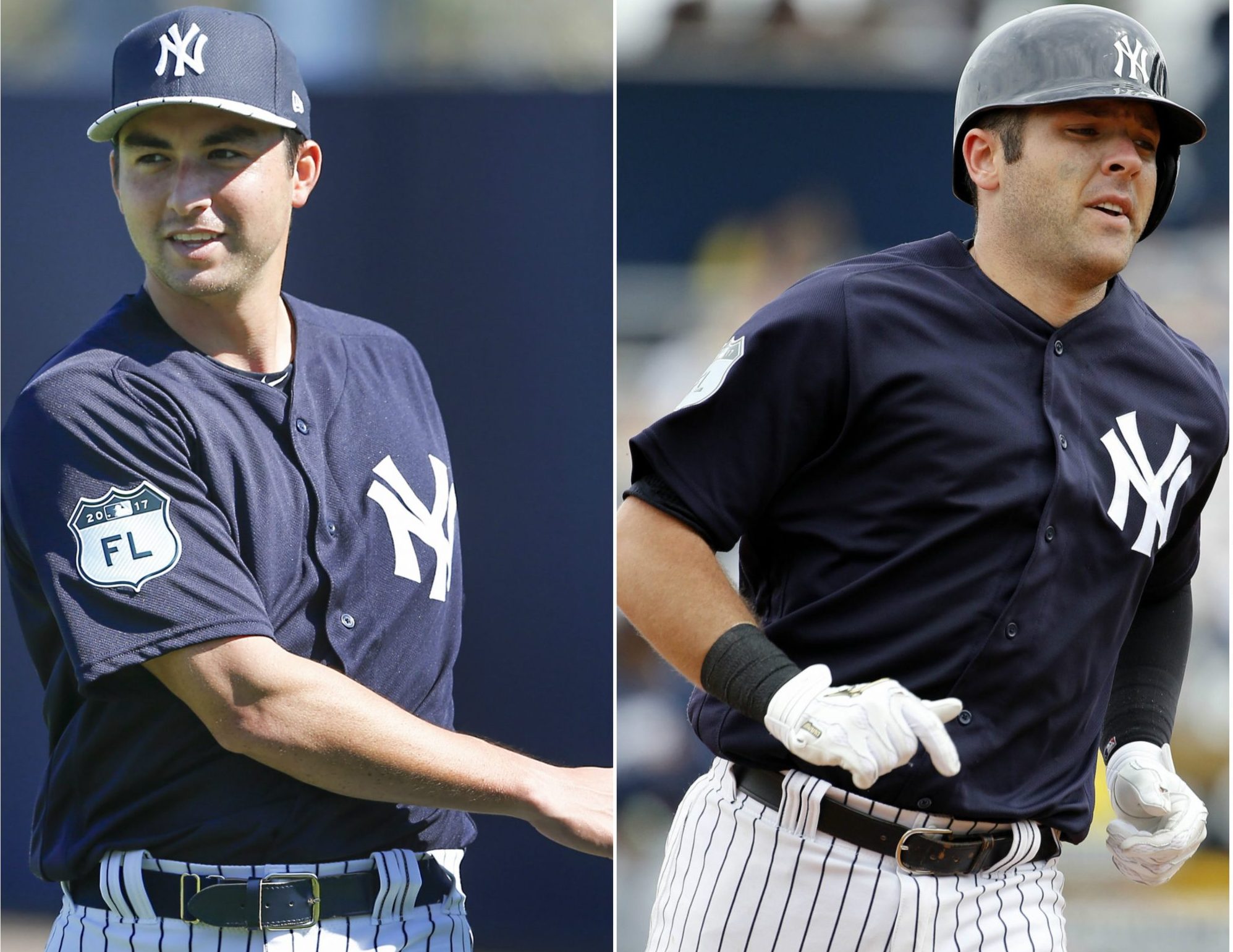 In unsurprising fashion, New York Yankees manager Joe Girardi has decided to go with Austin Romine as his backup catcher as opposed to Kyle Higashioka. 
Kyle Higashioka may have impressed the brass in New York Yankees camp, but manager Joe Girardi is going with Austin Romine to serve as Gary Sanchez's backup.
Higashioka owns a .316/.435/.737 slash line with two home runs in 14 spring games while also throwing out three of the four baserunners that have attempted to steal on him. Last season, the 26-year-old slashed .276/.337/.511 with 21 home runs in 102 games between Double-A Trenton and Triple-A Scranton/Wilkes-Barre. The Huntington Beach native was then added to the 40-man roster to avoid being lost in the Rule-5 Draft.
---
---
Romine is 8-for-25 this spring (.320) and given the fact that he's out of minor-league options, it makes complete sense that the team intends on employing last year's backup in the same role.
"I think we all thought going in that Romine had a leg up because of what he did last year and I still feel that way," Girardi said. "Romine has played well. [Higashioka] has played well. I'll give him that. … But I think it's been looked at as Romine has probably been the guy."
In 2016, Romine slashed .242/.269/.382 with four home runs in 62 games and threw out 17 percent of baserunners. Those numbers aren't anything to write home about, but we're talking about a backup catcher here.
Romine hasn't seen action since Wednesday night after he was hit on the right hand by a wild pitch. X-rays came back negative but the 28-year-old was still diagnosed with a bone contusion and the Yankees are anticipating his return to come on Sunday against the Houston Astros.
As for Higashioka, he has only played in 39 games in Triple-A. Just like Aaron Judge and now with Clint Frazier, the Yankees will want him to dominate the level as the starting catcher before getting his feet wet in the Bronx. But, the odds a team employs at least a third catcher at some point throughout is very high because, for whatever the reason is, one of the major league catchers will need some time off.
---
---
Higashioka's name, along with his 30.2 caught stealing percentage, will be called on when that time comes.