New York Yankees pitcher Masahiro Tanaka has undeniable talent. However, it is his attitude on the mound that truly makes him an ace.
It's no surprise to see Japanese players make their way over to the Major League Baseball market in America. That's how the New York Yankees got some of their top talent, especially on the pitcher's mound, in the past decade. 
We've seen Hideki Matsui strike fear in the hearts of opposing pitchers. We've seen the real Godzilla terrorize full cities. Now, we just get to see Masahiro Tanaka terrorize opposing batters and it is incredibly fun to watch.
Saturday's game was only a small taste of Tanaka's genius on the mound and, statistically, he performed incredibly. With four perfect innings in the books, Tanaka struck out seven batters and had all pitches working well. He looked to be in mid-season form.
Throughout all of spring training, Tanaka has pitched nine innings and hasn't yet allowed a baserunner.
While his stats may be amazing thus far and have been for his career, fans may have focused solely on the stats and not the other key part to his dominance on the mound.
After his day on the mound, Tanaka and his interpreter spoke with the YES Network about his performance.
"I was able to pitch well when I needed the pitches, but I think it could have been better overall," Tanaka told the YES Network with the help of his interpreter.
---
---
While Tanaka's performance was the highlight of the game, it was far more interesting to see his reaction to that performance. While we tend to get distracted by the stats, we all fail to notice that Tanaka's attitude helps bring his incredible talent to the forefront.
When Tanaka came over, his final season in Japan ended with a perfect 24-0 record. However, he is never satisfied with his performance. While the Japan native has a career .709 winning percentage with the Yankees, he still is striving to improve.
Some may call that being a crazy perfectionist. In Tanaka's case, it works for him. He's never completely pleased with his performance so he continues to work harder. He's his own toughest critic.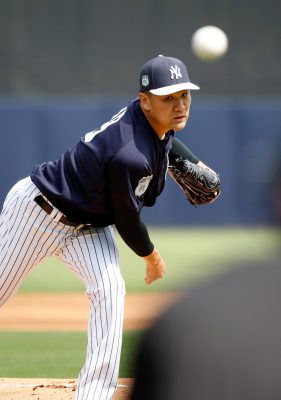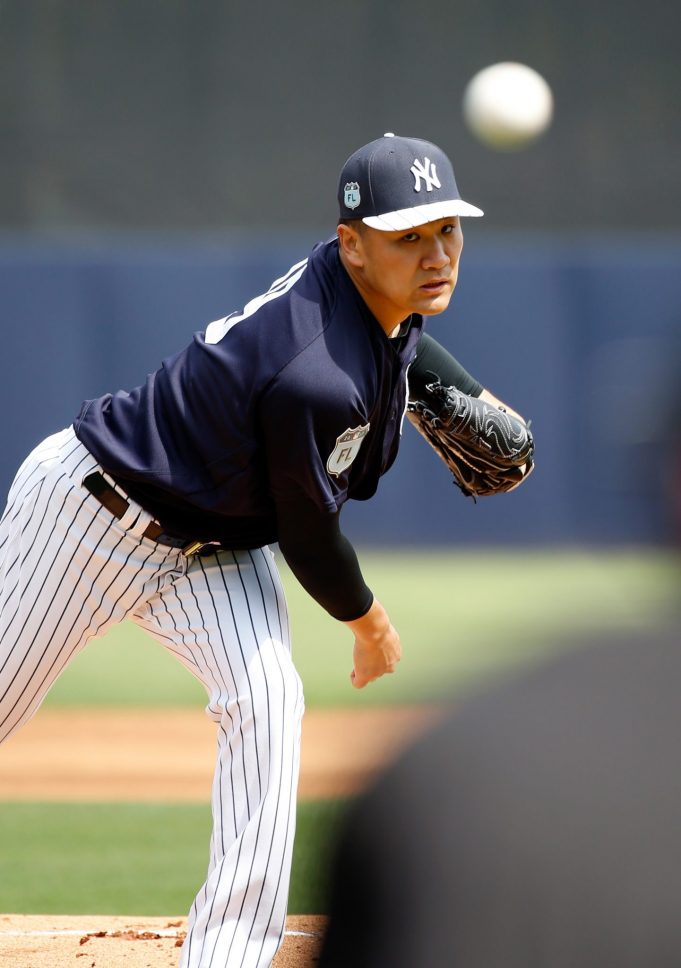 Having that mindset sets Tanaka apart from the rest. He won't settle. He wants to be the absolute best he can be and always sees room for improvement. That's far better than a player who doesn't want to work because they feel as though they're already the best.
Tanaka has shown up for three seasons with the Yankees, leading the team in wins for two of his three years. He has undoubtedly been the ace after CC Sabathia began to struggle. While his back-door slider and curveballs looked great to us, Tanaka knows he can do better.
Instead of ignoring that feeling, he works to make it happen. He's not settling for a mediocre performance on the mound. He learns from every mistake in order to make himself a better pitcher.
Don't we all want a player who is always willing to work hard at improving, no matter how good they already are?
That attitude helps Tanaka maintain his ace status every game that he's on the mound. There is no end in sight for Tanaka with how good he can be.
That being said, if he's spectacular now, imagine how great he will be if he continues working hard. We may be seeing a great Tanaka now, but if he thinks he has the potential to be better, he'll make it happen.