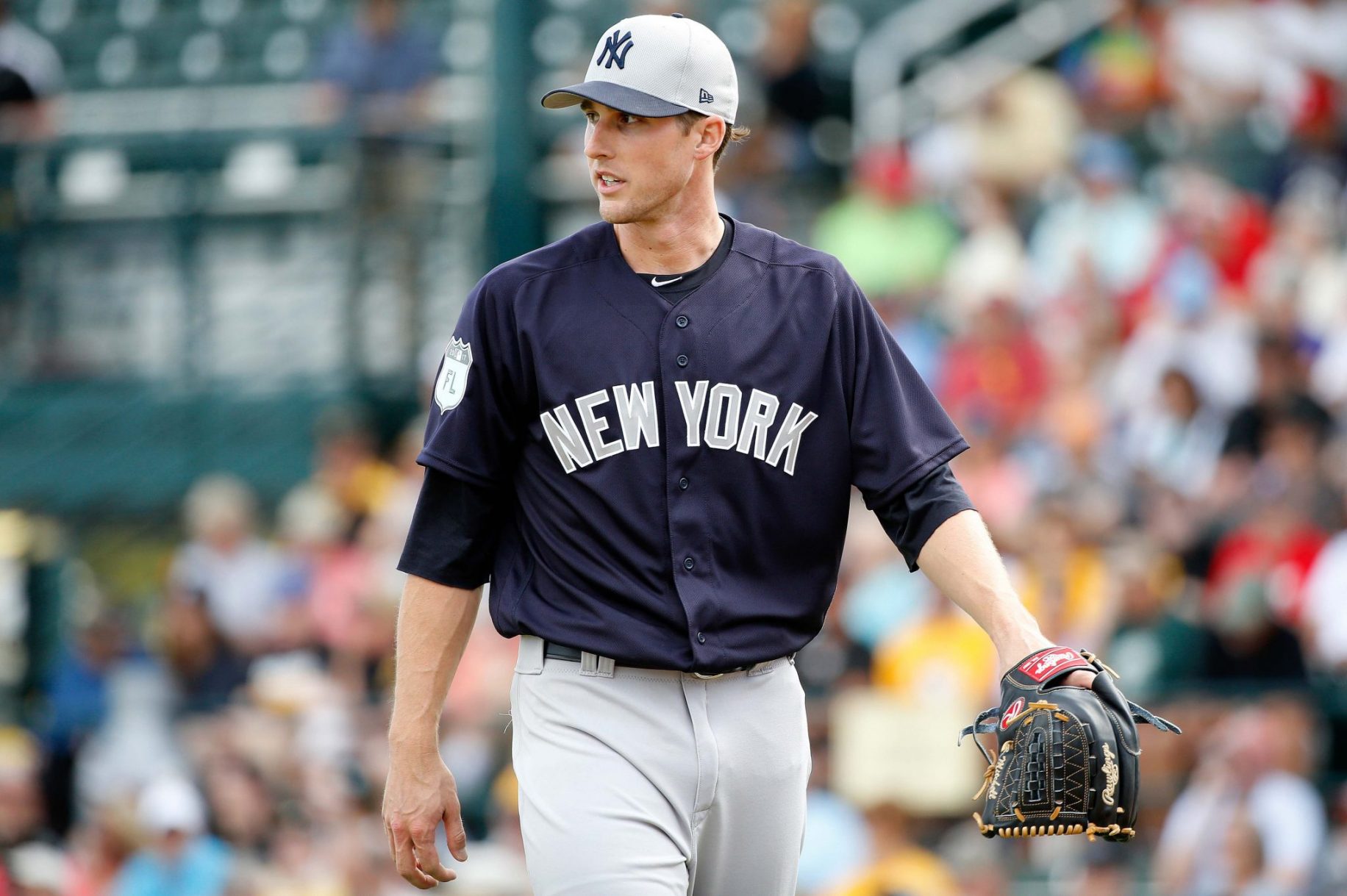 1. Bryan Mitchell
Mitchell did take a step back from where he stood during the last ranking, but thanks to no one else taking advantage of an opportunity to get a leg up, the righty still leads the way.
Through four games (three starts), Mitchell has held opponents to a .214 batting average while giving up five runs in 11.1 innings of work (3.97 ERA). He also owns more strikeouts than anyone one else in the competition.
His third exhibition start on Monday against the Pirates at Lecom Park was the lone rough patch for Micthell, as he surrendered four of his total five runs in 2.1 innings of work but if you need any backing of our decision to go with the 25-year-old in the top spot, look no further than his track record.
Mitchell went 2-0 with a 0.57 ERA in spring training last year and finished with a 3.24 ERA in five starts with the Yankees after being held to 46 total innings between the minors and majors in 2016. If he stayed healthy, Mitchell could have been a difference maker and now that he's showing determination to earn a rotation spot in 2017, there's nothing (through 2 1/2 weeks) presently impeding that possibility.
---
---
This ranking is simply putting these hurlers where they should be based on their current performance and state of the battle in general.
If you look at where they all sit, nobody has truly segregated themselves from the rest of the contenders which is good news for Severino, who the Yankees truly want to pan out as a starter, and bad news for a guy like Warren, who would be a disservice to New York if not placed in the bullpen. That's why Severino, who had a rough week with flaws, is ahead of Warren despite the fact that Warren has had the better numbers.
What do you think, fans? Who should have rotation spots if Opening Day was tomorrow? Let your voice be heard in the comments below.