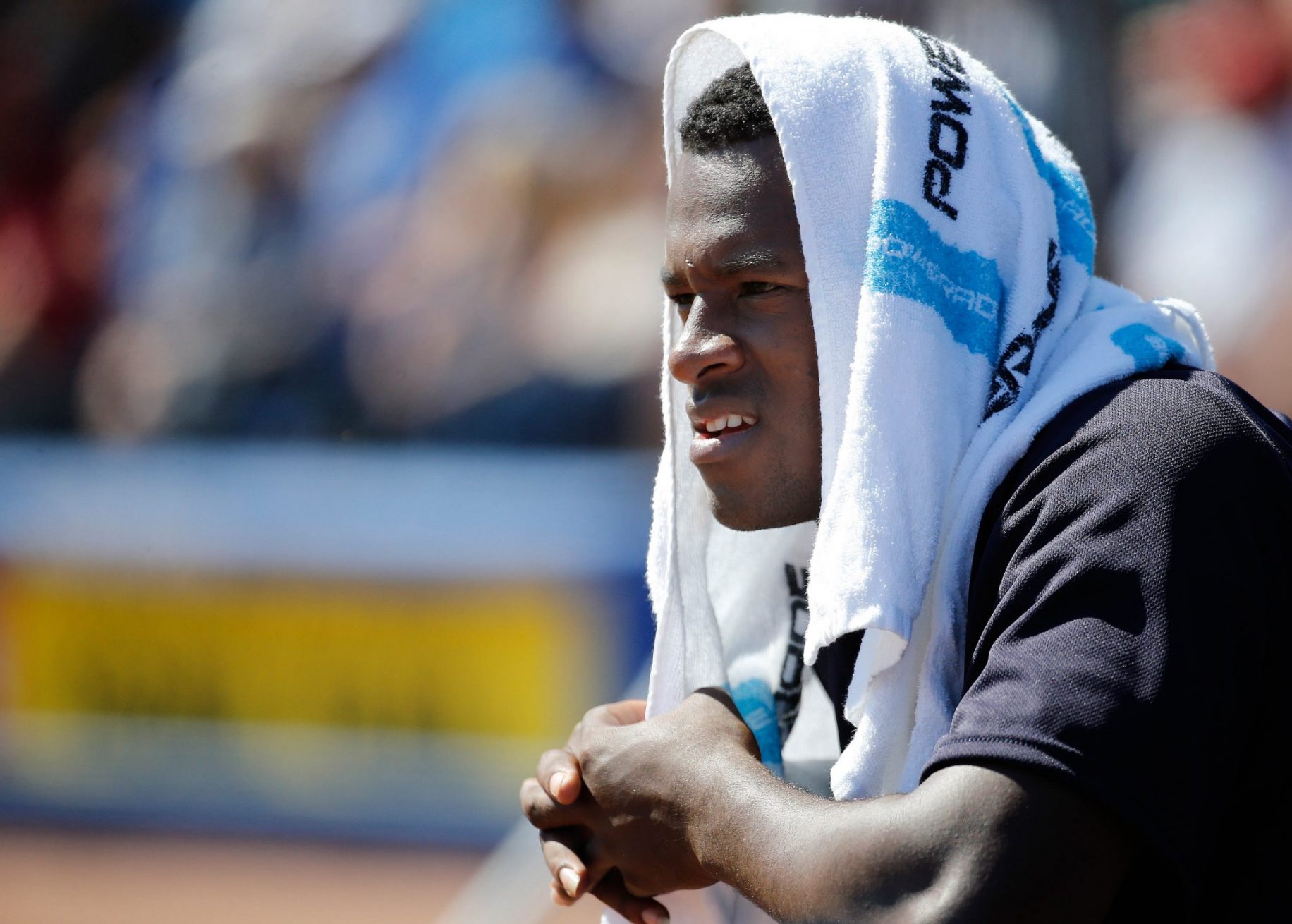 2. Luis Severino
The candidate with arguably the highest upside in the competition came out of the gate with his much-improved changeup and gave the Yankees a burst of optimism.
Now, with a fastball command that has matured into a re-occurring problem, Severino may be allowing his rotation job to slip away.
Through two starts, the 22-year old has yielded a 4.15 ERA in 4.1 innings of work and has struck out five batters. If you include his start against Team Canada (which MLB.com does not), Severino has given up four runs in 6.1 innings of work (5.68 ERA) while walking three and striking out nine.
The fastball, while it can touch 99 mph, has often risen up in the zone thus making it susceptible to the long ball. Last season, Severino yielded a .302 batting average against and a .528 slugging percentage against with the fastball.
During his last outing against the Canadians, Severino let up a two-run blast to Tyler O'Neill on a slider, but in the previous at-bat, the righty surrendered a single to Dalton Pompei on a fastball that was supposed to go inside but deviated away from the target and down the middle of the plate.
---
---
It's the little things that are holding Severino back and unless the command of the fastball improves with the nice mix of the changeup we're seeing, his sophomore season will be no fluke. With that said, the Yankees are determined to have him pan out as a starter and unless Green or Cessa put the pressure on or out-perform Severino, there will be a rotation spot waiting for him.