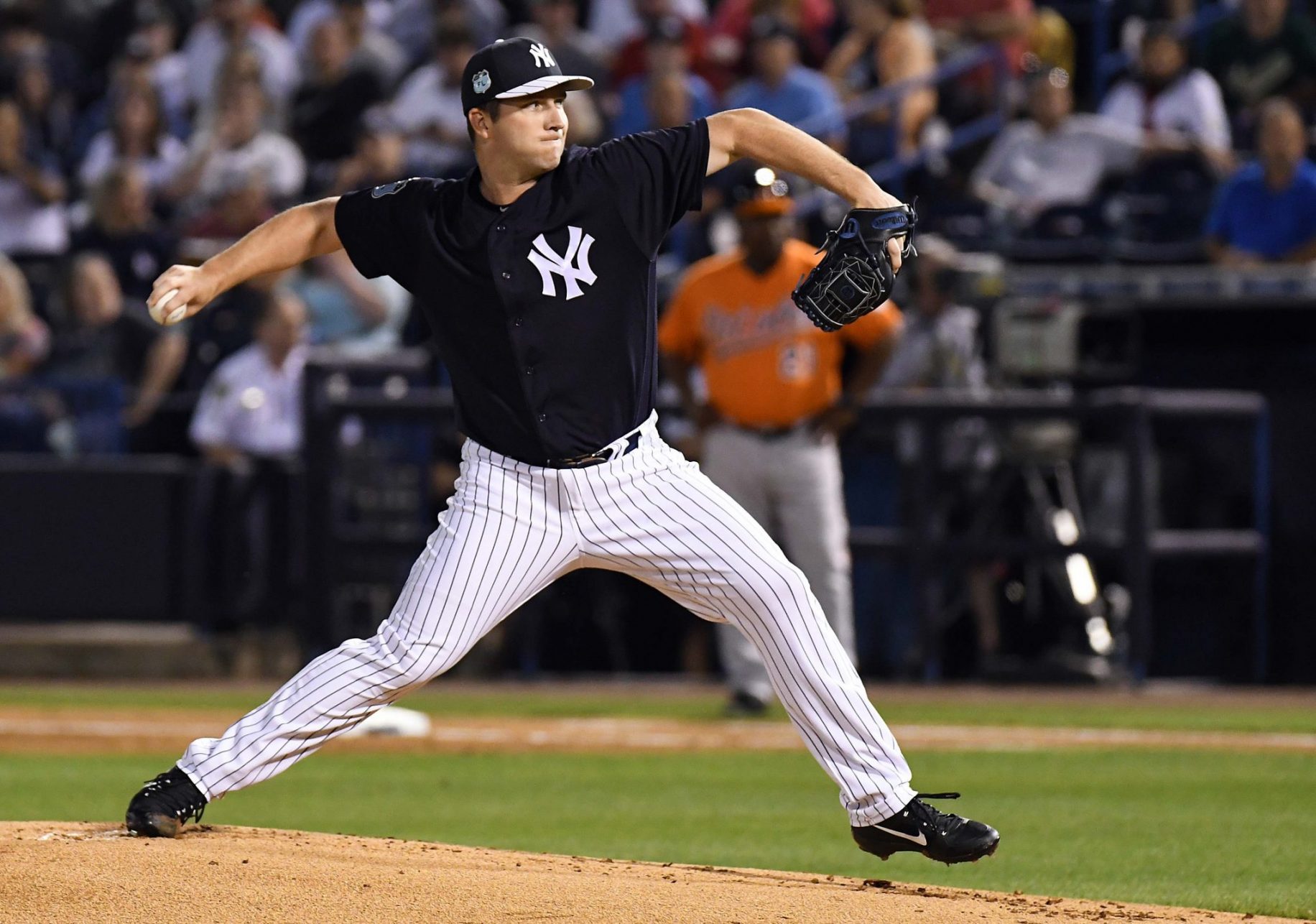 4. Adam Warren
Warren has done nothing to keep him on the outside looking in, besides be one of the most versatile and valuable pitchers on the Yankees' roster.
---
---
Through three games (two starts), Warren has allowed three runs over eight innings of work (3.38 ERA) and while he's held the opposition to a .179 batting average, three of the five hits he has surrendered have been home runs. But even if the results surpassed everyone in the competition, he will profit the Bombers much greater in his comfortable swing-man role.
I've mapped it out in a column before, but to recap: over his five-year career in the majors, Warren owns a 3.88 ERA and a 6.6 K/9 ratio as a starter compared to 3.51 ERA and 8.0 K/9 ratio as a reliever. More importantly, however, he has averaged 1.32 innings per relief appearance throughout his 184 career outings out of the 'pen and could help bridge the gap to the back-end tandem of Dellin Betances and Aroldis Chapman.
Throughout the first half of the 2016 season, Yankee starters averaged jut 5.76 innings per start and while the unit's ERA was high (4.81), there was no sufficient arm present to help carry leads to the three-headed monster — which explains the 5.28 middle relief ERA and why No Runs DMC couldn't keep the Yankees over .500.
In case you forgot how important that long relief role is, just read the aforementioned column.