Jacoby Ellsbury hasn't necessarily found his footing with the New York Yankees but that can be fixed by more aggression from the veteran.
The New York Yankees once lived in a world without Jacoby Ellsbury. Eventually, they decided that the acquisition of the former Boston Red Sox outfielder would make them a better team.
Yeah, that hasn't worked out like they planned.
Ellsbury came to the Bronx with high expectations based on his stellar seasons in Boston. However, he has hardly lived up to his contract in his three seasons with the Yankees.
While many are calling for the Yankees to give up on Ellsbury and his massive contract, there might be a way to get the old Ellsbury back. And he's already started to do it this spring training.
Maybe it is because of the pressure of the young studs coming up or maybe he is just feeling better. Whatever it is, Ellsbury is being more aggressive and that will make the Yankees even better this season.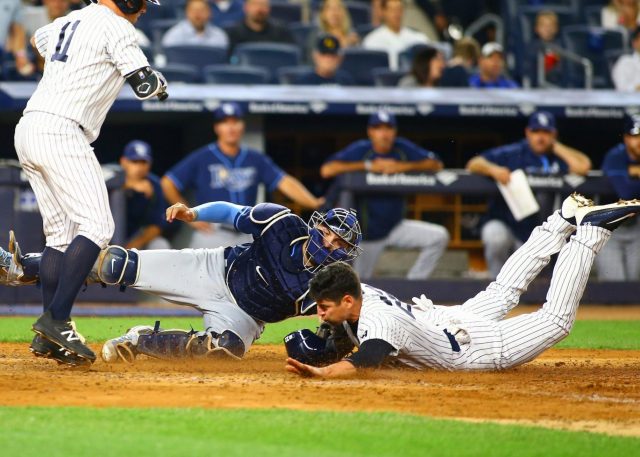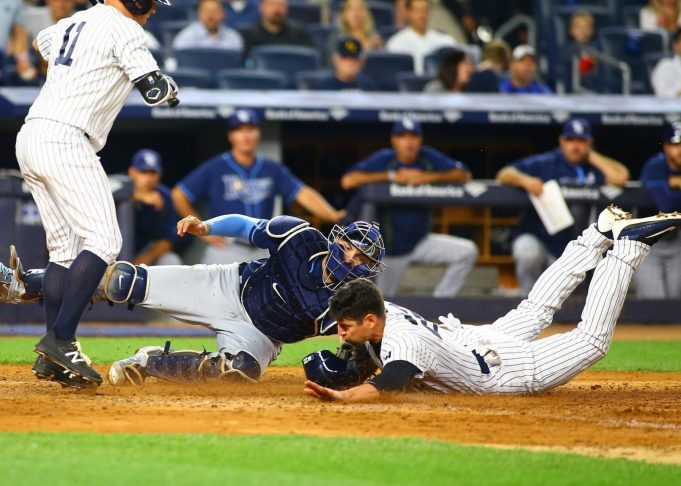 We saw some minute moments last season of the aggressive Ellsbury that we grew to despise during his time in Boston. We saw him steal home plate. We saw him make some plays in the outfield that were reminiscent of his younger days.
But those moments were far too few to make a difference for the entire team. This spring's Ellsbury is the more aggressive version we've seen in the past and this is the Ellsbury that will make the lineup that much more dangerous.
If Ellsbury went up to the plate and approached each at-bat with the same mentality he's presented so far in spring training, the Yankees would be an entirely different team. And maybe, just maybe, Ellsbury wouldn't be weighing down the entire team with his poor performance at the top of the lineup.
So far this spring, he is posting a .353 batting average and has stolen three bases. Ellsbury has never been a hot hitter in the spring but this year seems to be different. And that success has come with swinging earlier in the count, which ultimately leads to swinging at better pitch selections.
Not only being aggressive at the plate, Ellsbury needs to be more aggressive on the base paths. In his time in Boston, he stole 241 bases and was considered on of the biggest threats on the base paths.
These past few seasons, the amount of steals for Ellsbury has dwindled down to practically nothing. Once the biggest threat, he doesn't even spark fear in the hearts of opponents on base. Not taking advantage of his speed and at least attempting to make something happen, Ellsbury is letting the team down.
A lineup featuring an aggressive Ellsbury would turn the Yankees from a young, struggling team to a dominant lineup that can't be stopped.
Typically, people argue that one person can't make an entire team. However, in Ellsbury's case, playing at a higher level will spark more risks from the current Yankees offense.
Who knew that one little change from one of their lead-off men would have such a large impact on the team? For Ellsbury, getting back to his Boston ways will spark a chain reaction to get the Yankees moving forward.
For all that money the Yankees are paying Ellsbury, shouldn't he want to improve? By being more aggressive on the bases and at the plate, Ellsbury will once again look like an All-Star.