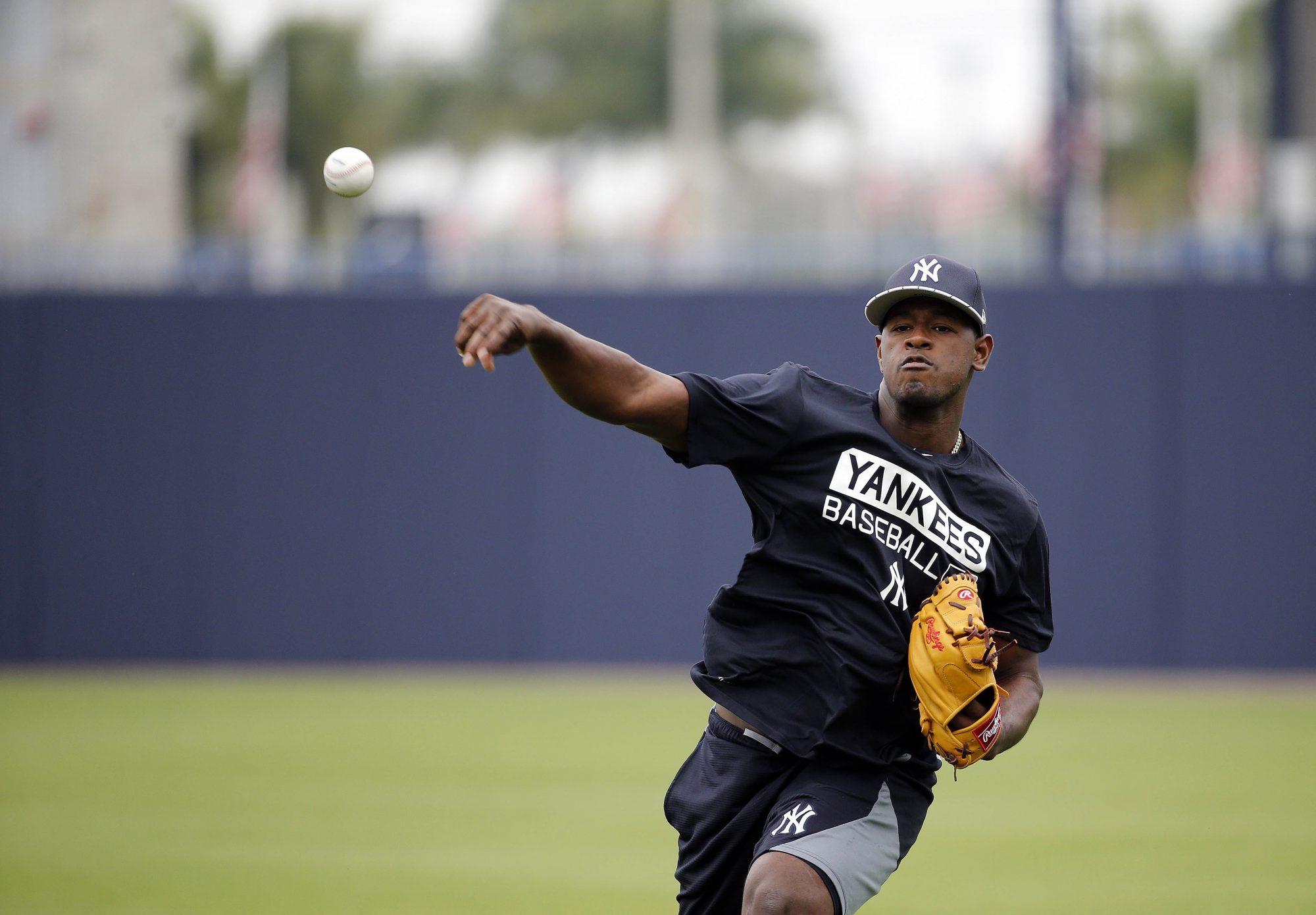 2. Luis Severino
Coming off a season in which Severino posted a 0-8 record with an 8.50 ERA while serving up 11 home runs across 11 starts, many were looking to see if he fine-tuned his changeup and he didn't disappoint.
---
---
Severino went two innings and didn't allow a single hit while striking out one on Sunday against the Toronto Blue Jays with an effective utilization of his changeup — a pitch he used just 9.69 percent of the time in 2016.
The 23-year old dropped 10 pounds and turned to Pedro Martinez, a Hall of Famer, three-time Cy Young award winner and eight-time All-Star, to rediscover the pitch he seemingly lost a yea ago. After seeing Severino's spring debut, the Yankees should be optimistic about the direction Martinez has guided their youngster in.